Yippee! Yet another good reason to visit Tallinn this summer!
For eight years, Fotografiska Museum has been my main reason (and always a good excuse) to visit Stockholm. So I'm thrilled to learn that this superb Swedish museum is going to open a new branch in Estonia too.
So far, all of the exhibitions I've seen in Stockholm's Fotografiska have been mind blowing. Such beauty, such talent and such storytelling! If one picture tells more than a thousand words, then the photos in this museum show millions of exhilarating, touching, devastating and uplifting stories from all around the world. These carefully curated exhibitions vary from fabulously glamorous fashion to political campaigns. Also from adorably grainy old shots to digitally reconstructed fiction.
From Stockholm to Fotografiska Tallinn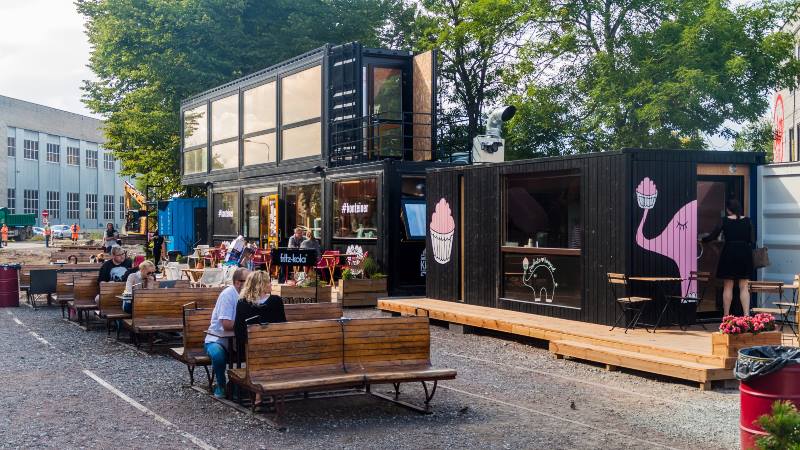 I'm very curious to see what Fotografiska Tallinn will hold. Its red brick building has been empty for decades, and the location certainly is auspicious. The museum is situated in the Telliskivi district, an old industrial campus where Soviet mechanics used to build locomotives and transformers. Nowadays, it's a free-thinking postindustrial enclave filled to the brim with creative arts, indie shopping and good food. Telliskivi and its' next door neighbour, the Kalamaja District, make a perfect pair of cool and hip city life. Oh, and a beautiful destination for weekend travellers and short city breaks.
Come inside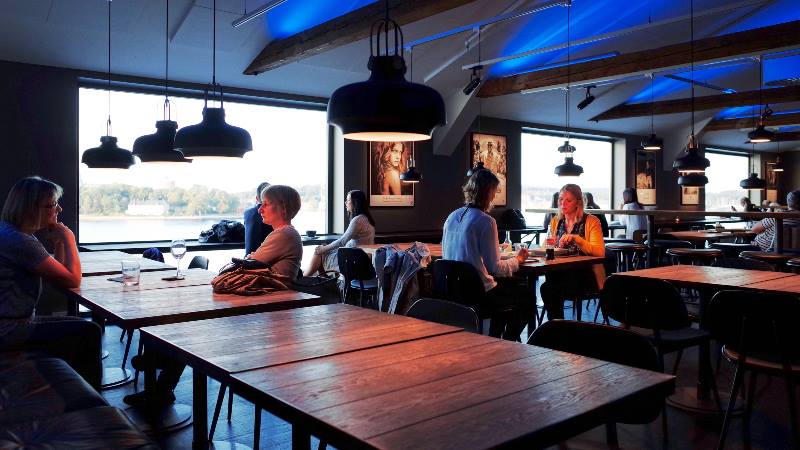 Apparently, Fotografiska Tallinn will include exhibitions, event spaces, a cafe and restaurant as well as a design store.  Top chef Peeter Pihel, who is known as a passionate sustainable food pioneer in the region runs the restaurant. This is very promising because, in Stockholm, their lovely cafeteria has always been a big part of the whole experience. After seeing all of the great photographs, it feels nice to sit down, have something to eat and/or drink and just slowly digest all of that visual information.
If Tallinn is going to follow Stockholm (I'm sure it will!). We will see the works of iconic masters such as Annie Leibovitz, David La Chapelle, Irving Penn, Helmut Newton and Sarah Moon. As well as up-and-coming young photographers. For example, I didn't know the works of Kirsty Mitchell and Christian Tagliavini before, but they were incredible!
Stretching their influence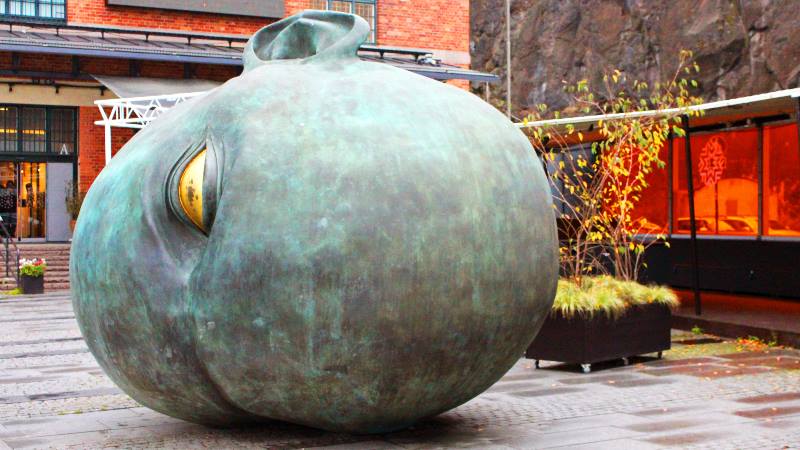 The Fotografiska museums also promise to take stands in controversial issues and stretch their influence far beyond the traditional art institutions. They are very involved in the society and the environment, yet they make serious issues easily approachable. This is typically Swedish, and as far as I know, Estonian people are amiable and easygoing as well, so this should be a perfect mix.
Fotografiska Tallinn is set to open on the 19th of June 2019. Later this year, sometime in the fall. New branches of Fotografiska will follow in New York City (on Park Avenue) and in London (Whitechapel). I cannot wait!