Toronto, Canada's largest city and as cosmopolitan as any of the world's top metropolises. Bustling and full of culture, with a thriving art and food scene. Add in beaches for the summer and a top-notch nightlife. There's a lot going for this Canadian gem.
Where should you go? What attractions should you see? We look at the best things to do in Toronto. Trust us, it won't be long before you're searching out flights to visit there!
Around the city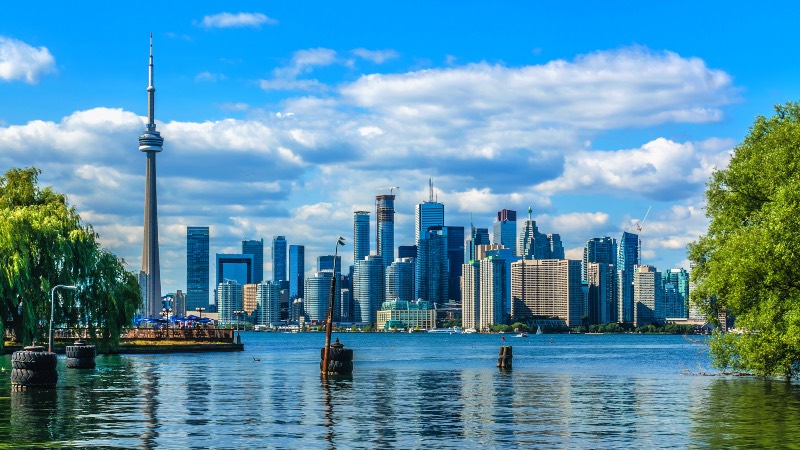 If a cool art scene and diverse food choices don't get you excited, then Toronto isn't for you. Because that's what this city thrives on. Before you exploring those scenes, and let's be honest you'll have to anyway, be sure to discover its top attractions such as Casa Loma, Fort York, the Royal Ontario Museum, and yes, the Bata Shoe Museum. Cobblers, I hear you say! Yep, a shoe museum and well worth visiting it is too.
Once you've explored, then it's time to check out the food, try a local beer, and partake in the famous nightlife scene. Pick from theatres or perhaps a cruise to enjoy the Toronto skyline. Entertaining and informative in equal measure.
Stand at the foot of the tower and look up! Go on, high isn't it! The tower stands at over 550 metres and was once the tallest tower in the world. It's now the Tokyo Skytree if you were wondering. It matters little, as a trip up the CN Tower will still give you breathe-taking views across the city. You'll see Lake Ontario and do you dare to step over the void of the glass floor! Look down if you can handle it!
Visit day or night and you'll see the best of Toronto. Showing off all its charms. There's even a light show at dusk which paints the tower in a sea of colours. If the tower has enthralled you, next up, well, it's one of the world's wonders and for good reason.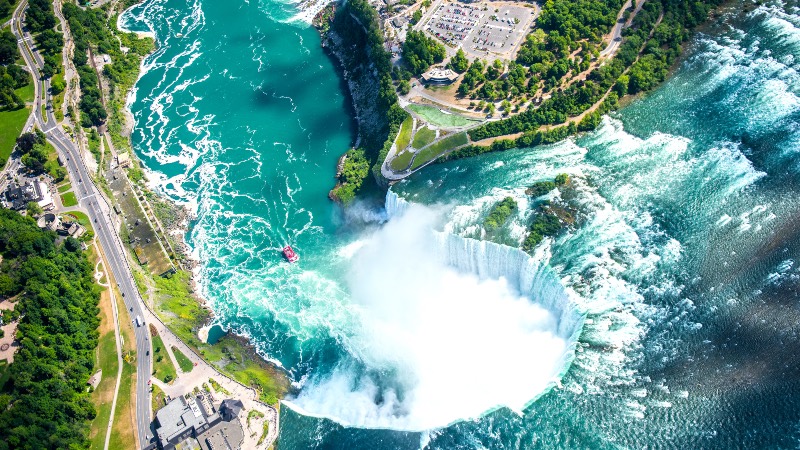 Yes, it's a Toronto must-see and just has to be visited, right? Take half-day or full-day tours to get the most out of your experience. Have your camera ready to take pictures of the cascading waters and scenery. Simply stunning.
Whether you get up close by taking the Maid of the Mist boat ride or enjoy the torrent of water from the observation deck. A day or an hour here is a treat for the senses.
Further afield
If you have the time and feel that you've caught the best of the city atmosphere, then head out of town. You can book special tours that'll take you deep into the Canadian countryside. Fancy some camping in the wilderness? Hiking through forests, enjoying camp meals around the fire? Sounds perfect doesn't it. It's a world away from the city, but you'll appreciate the comforts even more after this adventure. And the scenery, well it'll take your breath away.
Toronto may not have the same pull and gravitas as some of its neighbour city's but it more than makes up for that with top attractions, great food, and special nightlife. Now that should be incentive enough to come here.
Have you been to Toronto? Let us know if you have a favourite place to visit. We'd love to know.