Ferry trips on the Baltic Sea are a truly Finnish tradition. You won't find many Finns who haven't done the trip at least a couple of times. The most popular routes go from Helsinki to Stockholm and Tallinn, the capitals of Sweden and Estonia. Other tempting destinations are Riga in Latvia and the islands of Gotby and Åland. Step aboard!
The biggest cruise liners of Silja Line and Viking Line travel from Helsinki to Stockholm overnight. Smaller, faster ferries of Tallink and Eckerö Line take you to Tallinn in just a couple of hours. Both destinations work great as little mini-vacations: you get to rest and eat well onboard and have plenty of time to explore your destinations.
Sailing all year round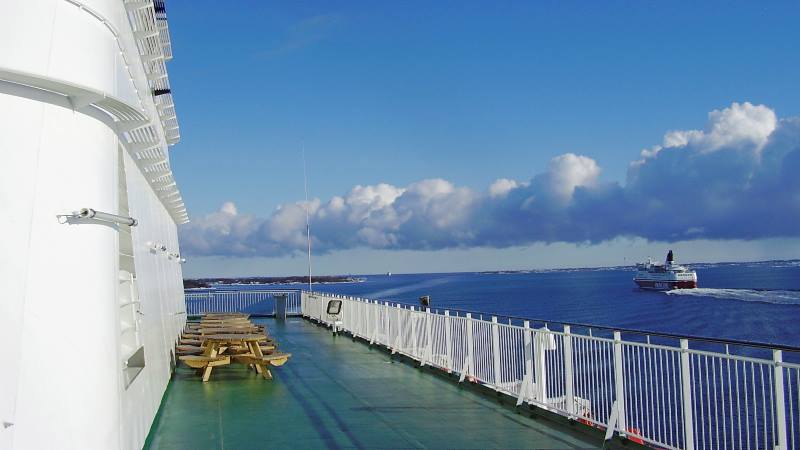 This is how I do it: I get on the ferry, throw my bag into the cabin and head out to the deck. The archipelago outside Helsinki is stunning! I especially love doing this in wintertime. It's fantastic to watch the snowy landscape and feel the freezing cold breeze as the massive ship slowly glides through thick ice on a lane kept open by a heavy icebreaker. Then, I'll choose between the different restaurants. Browse through the shops, walk around watching other passengers and all the various entertainments. I usually sleep very well on the boats, so it's nice to wake up just as the ferry reaches the harbour of Stockholm.
On my latest visit to Stockholm, on a boat named Silja Symphony, I was very impressed by the skills and enthusiasm of all the members of the crew. I took part in a champagne tasting session and learned a lot of new things about winemaking and especially champagne. (Got a little tipsy too!) I also had a lovely dinner, trying out their new Menu Nordic. Later on, I saw an incredible acrobatic performance (so demanding it only lasted seven minutes) and an entertaining musical show in the night club.
The whole family is welcome!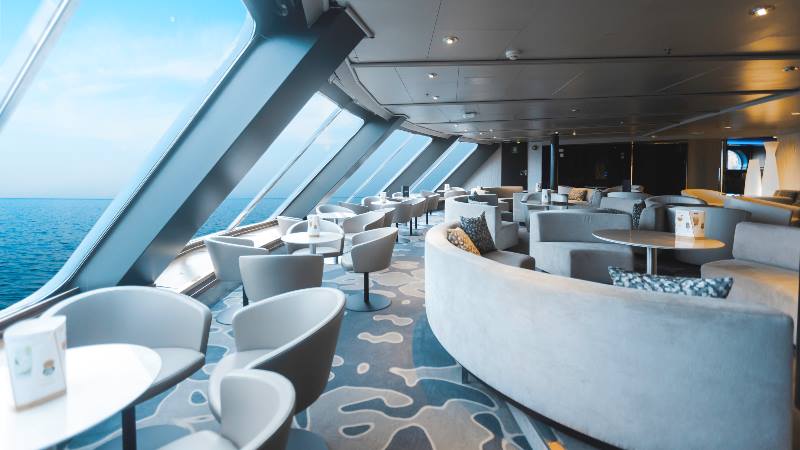 Many of my friends who travel with their kids, think the ferries are the next best thing to Disneyland. Younger children can spend hours rampaging around in the ball pool. The older ones preferring the actual swimming pool in the spa-department. Passengers from other countries can also use this opportunity to try out a Finnish Sauna.
For dinner, most families like to book the abundant buffet, which is a classic for all ferry travellers. There's always a great selection of delicious dishes, the seafood table being the most popular. I personally try to avoid the buffet though, simply because I fear I might explode!
Shopping is always a big part of the trip. The selection is a little more affordable than ashore, due to tax-free regulations and other rules. In recent years, the shops onboard have invested in good quality wines, luxury cosmetics and vast selections of sweets, and there are also little boutiques for fashion brands, jewellery and souvenirs.
There's always a good reason to book a cabin…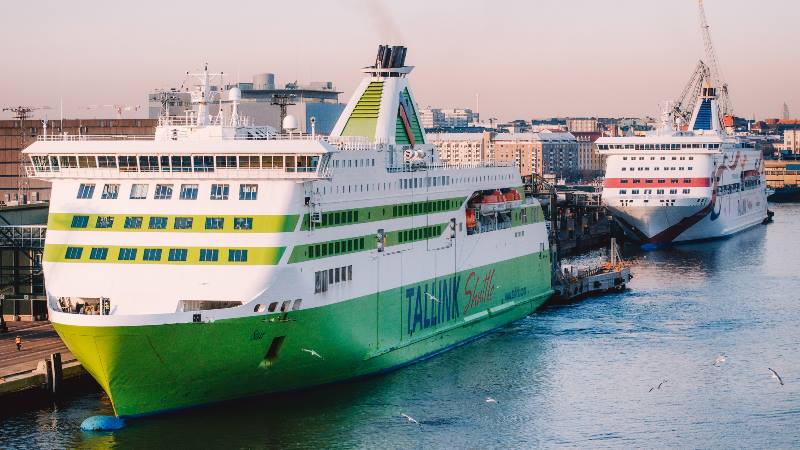 The ferries have always been the most affordable and most practical way of getting to Sweden and Estonia, but these days they are also filled with all kinds of entertainment and activities. Finnish and international pop/rock-stars get booked for gigs, as well as youtube-celebrities and stars from the video game scene. The ferries also hold a legendary reputation as wild party central for post-graduation celebrations and pre-election rallies and everything in-between. But don't worry, those special trips get fully booked early on, so there's little chance you'd end up in the middle of it by accident.
All of the ferry companies work hard to come up with new exciting excuses to book a trip. There are select cruises for heavy metal and tango music fans, trips with a unique programme for children and changing varieties of food-related themes. The time-schedules can easily be fitted to match festivals and fairs in the surrounding countries. With so many possibilities, many passengers opt for the shorter day-trips, or they don't get off at all. Why?
Because it's all about the journey!