You're in Cairo, at the nearby pyramids in Giza. Stand for a moment, take it all in. Look at the scale of them, how old they are, the surroundings they are in and transport yourself back to when they were being built. Incredible aren't they? There's little wonder these monuments in the sand are so revered and loved. These structures of times past are, of course, one of the main reason tourists comes here. To marvel at them, explore their surroundings and say, I've been there.
Look beyond the pyramids and there is a plethora of alternative reasons to come here. This is a city of 22+ million inhabitants, a megacity bustling with life. The central area a cacophony of car horn beeps mingling with donkey carts heading down dusty side streets and crowds of people shopping in the souks or going about their business. It's hard to imagine that on the city's doorsteps sit those wonders of the ancient world. What a place to create memories.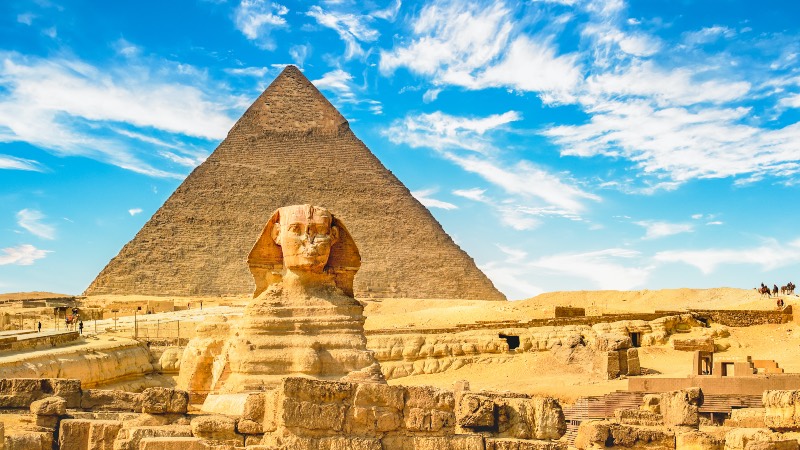 The pyramids are, for a good reason, the major draw. These marvels of construction in the desert sands. Go see them and be amazed, and then you can add in other significant attractions too. The Tombs of the Pharaohs, the statue of the Sphinx, and the Egyptian Museum. 
You'll probably, like most people, head straight for the four famous sites. The Great Pyramid of Khufu, and the others of Khafre, Menkaure and, of course, the Sphinx. Here's a top tip. If you can, carry on and head further out to the surrounding areas. They offer plenty more incredible treasures to see. Tombs, temple ruins and smaller pyramids. You'll be your very own Indiana Jones.
If it's good enough for Agatha Christie, then it's surely good enough for you to tour. Not only does Cairo offer you the most famous structures on the planet, but also the most famous river! I'll let you debate that one! A cruise down the Nile is a must. Settle back, take in the riverside scenery, and immerse yourself in the oriental magic. You might well enjoy a belly dance show too!
Other highlights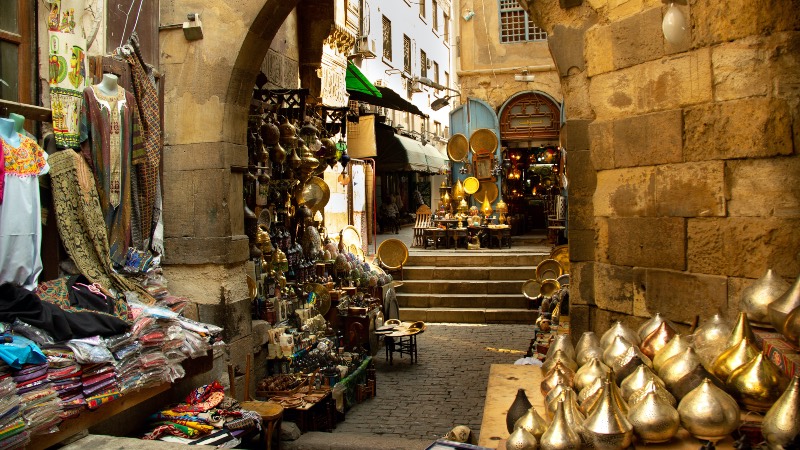 Back in central Cairo, Tahrir Square, its centre is a hive of activity, and is worth just going there to take in the ambience. There are other attractions, such as the Opera house, The Citadel, Cairo tower and the mosques (Al-Azhar Mosque is a top choice), and markets and malls. You'll have seen them in films, the thin lanes packed with shops stocking everything from soaps to spices.
Cairo is a mishmash of experiences, from the ancient to the modern. From the bustling streets of the central city to the awe-inspiring structures in the sand. The contrast couldn't be any different. Take yourself there, feel like an adventurer, and explore this most famous of places. You'll come away feeling better for it.