Benidorm, the Spanish seaside resort that helped to fuel the mass tourism boom of the 60s. A metropolis of high-rise hotels lining golden sandy beaches. A place where the young and old bathe in the warm Mediterranean sun. Relaxing by day, and full of ex-pat party life during the night.
Dig a little deeper, and even in the most developed tourist places, you'll find beauty and fun. Benidorm is no different.
Anyone for bingo? A song or three at the Karaoke club? Oh, and some fish n chips? Not forgetting you have the all-inclusive bars and evening shows. It's an ex-pat home from home, and although it may not be at the top of everyone's travel wish list, you shouldn't underestimate Benidorm. Like many a town swamped by recent development, its old beating heart remains.
In and around Benidorm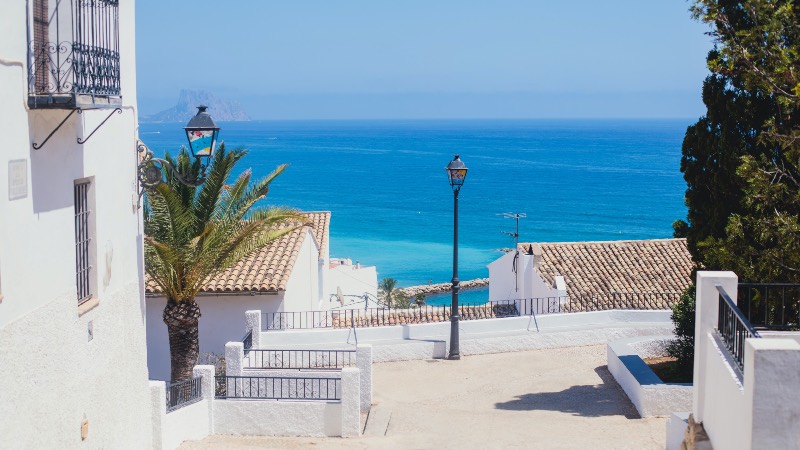 The old town of Benidorm is your nearest place for some old-world charm away from the recent developments, and it's also worth remembering you are on the Costa Blanca here, so Valencia is a day trip away. It makes for a wonderful contrast and is a city well worth exploring. 
Two places of note worth seeking if you like a view or some history. La Cruz de Benidorm is a lookout place with a cross scribbled with messages from past residents, and Placa del Castell also has some historical walks to try out. So, it's not just about the beach! Although it is most definitely about the theme and water parks!
Being a sun and sea resort, theme and water parks are high on the list of best things to do. And Benidorm has a few of those to try. Terra Natura and Aqua Natura are two to check out. One is all about nature and culture, while the other is very much about the thrills and spills of a water park! What's not to like about water slides and pools or looking at the over 1,500 animals. 
Mundomar is another, where you'll get to see sea creatures such as dolphins and sea lions. 
Benidorm is foremost a seaside destination, where the masses come to soak up the sun and get away, well sort of, from their everyday life. It's a year-round destination that offers fun. It may not be for all, but those that visit have a great time. So, what are you waiting for?
Pack the swimmers, head for the Spanish sun and let's all just have a good time.