Sydney has it all: beaches, beauty, nightlife and a gourmet food scene…but all this glitz and glamour doesn't come cheap. Sydney is one of the most expensive cities in the world to live in. You can survive on a backpacker budget drinking 7-Eleven's one-dollar coffee and eating Woolworth's reduced ready meals but eating out is another story.
…that is, until you know where to go. Dine in style everyday of the week with these delicious deals:
Monday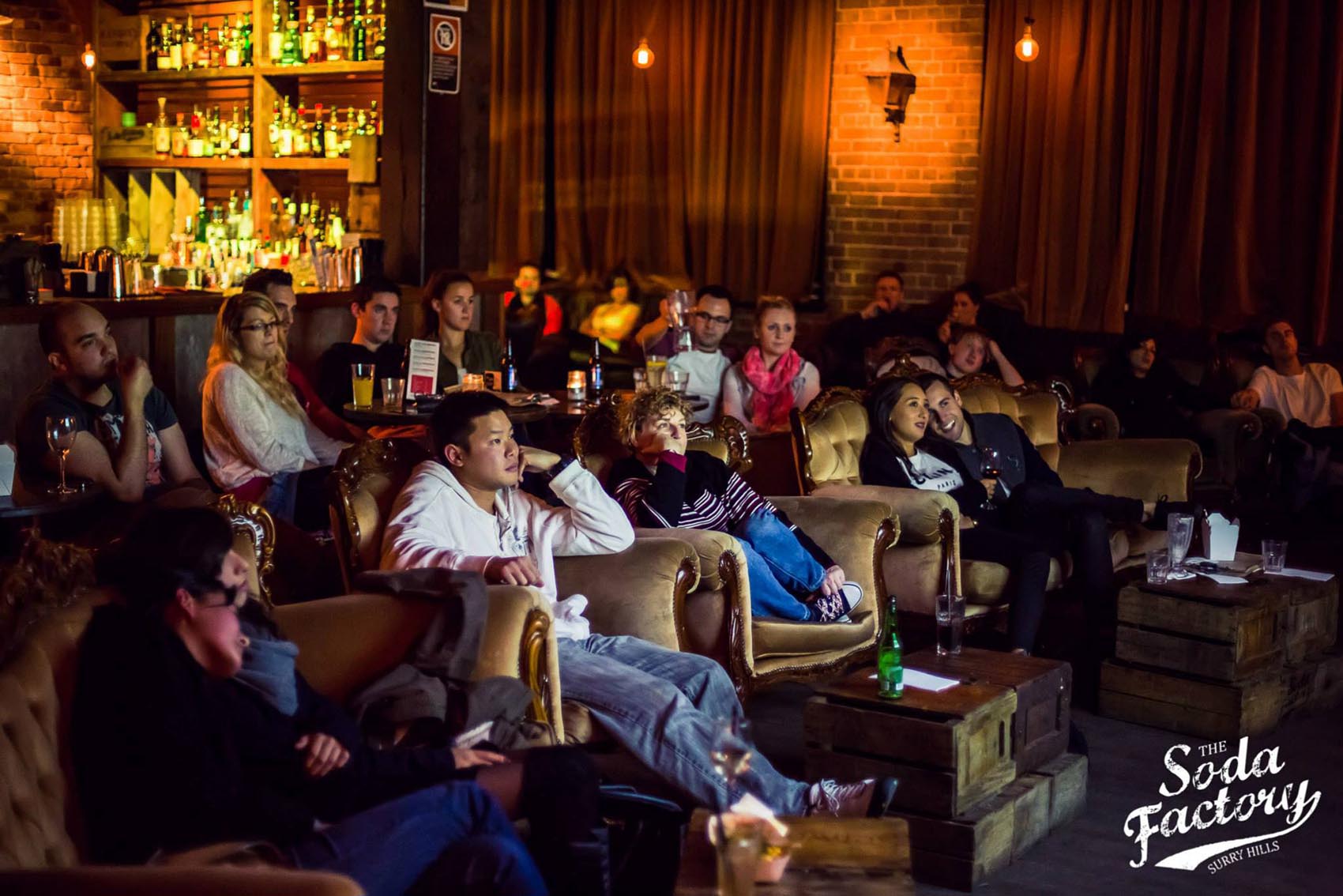 Take the mundane out of Monday and beat the beginning of the week blues. The Soda Factory's night of nostalgia, retro movies and American diner food is the ideal way to ease you back into the working week. Nothing says comfort quite like Mac N Cheese, Onion Rings and Sweet Potato Fries. On Mondays all these sides are only $5, so "Keep the change, you filthy animal!"
Tuesday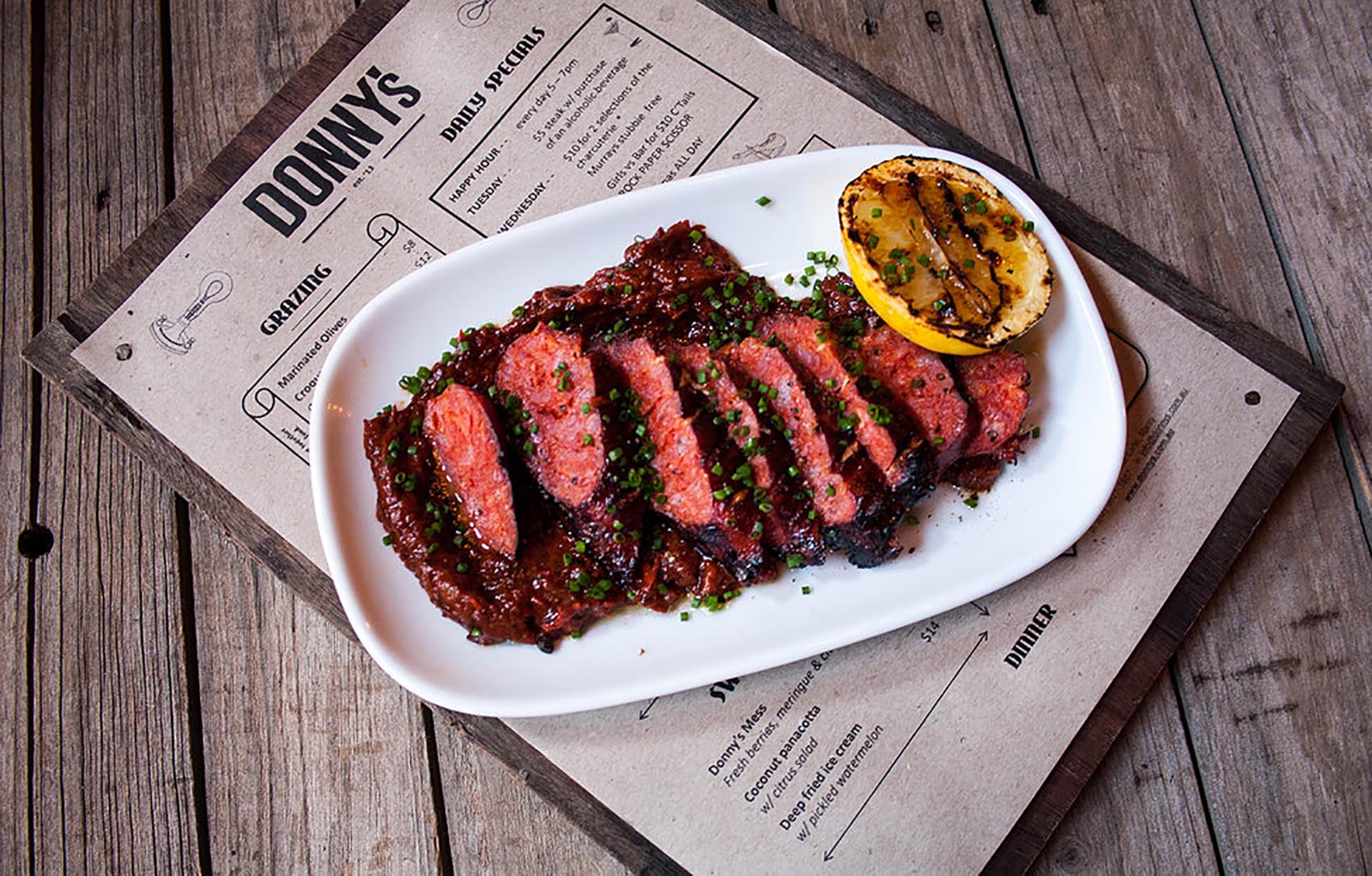 Tuesdays are the thriftiest days of the week in Sydney. Go for dollar hot-dogs at The Soda Factory to stay Sydney side but head North of the bridge to Donny's for elegant eating in Manly. The intimate, candle-lit venue has live music, a great happy hour and, on Tuesdays, $5 steak. Getting a table can be tough here but the steak is juicy and tender so feel free to order it still moo-ing.
Wednesday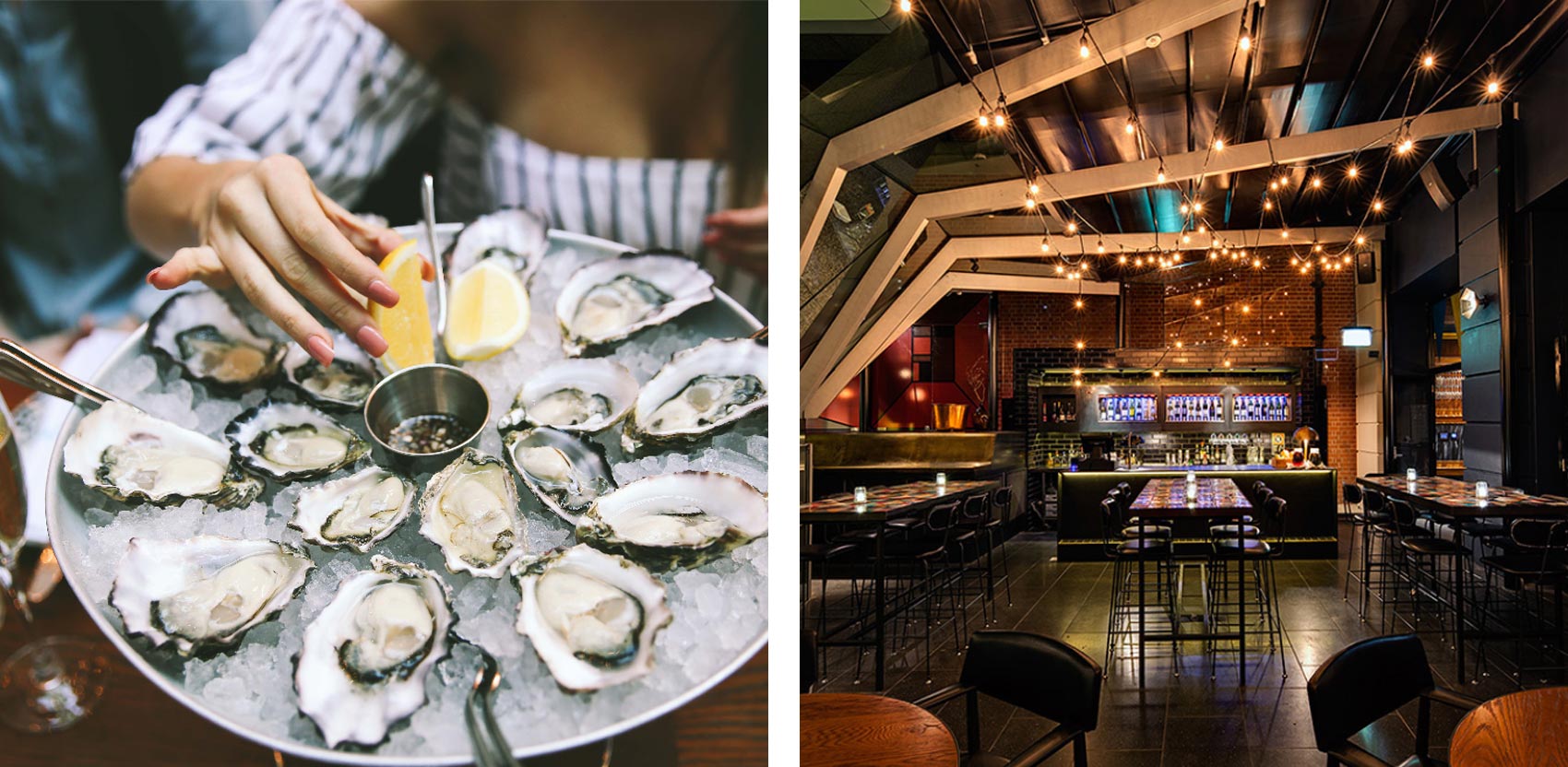 The Morrison celebrates the hump day with comic fittingness and a hearty dose of affordable aphrodisiac. How Sydney made the mid-week manageable before The Morrison is a mystery.  $1 oysters and $5 beers, wines and spirits make for the happiest hour in town. Succulent, salty and still smelling of the seashore, down a dozen and head back for more.
Good news – during the entire month of August oysters are only a dollar a pop everyday between 6-7pm. Shuck yeah!
Thursday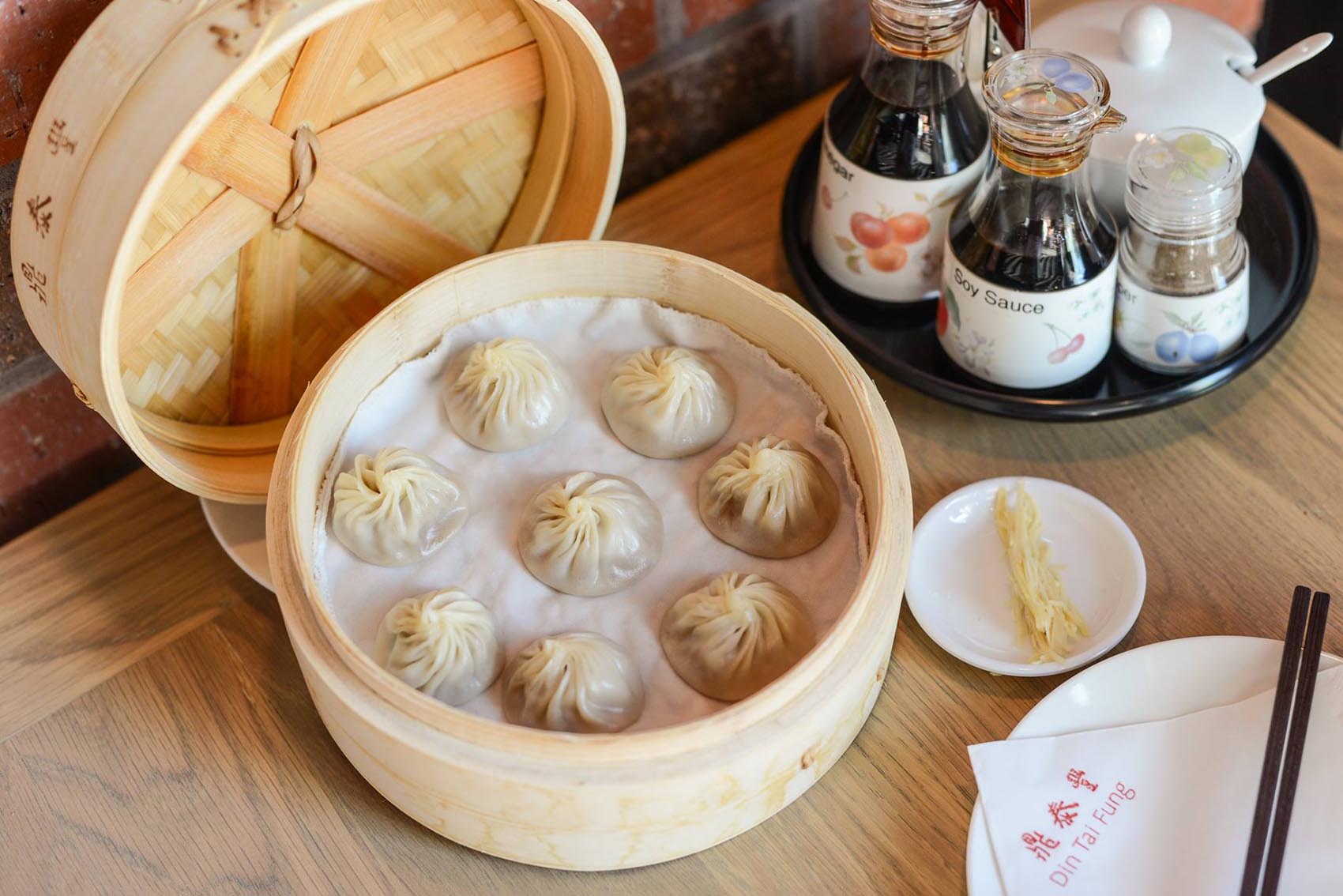 Dumplings @ Sea Bay Restaurant

Don't ask me why, but for me, Thursdays have come to mean dumplings. There's no special deal on here as dumplings are dirt-cheap and filthy good all week round at Sea Bay. No frills just traditional Chinese home cooking. Choose between steamed, boiled or fried…or at $13.80 a dozen why not order all three! The restaurant is BYOB so start the weekend off early and bring a bottle.
Friday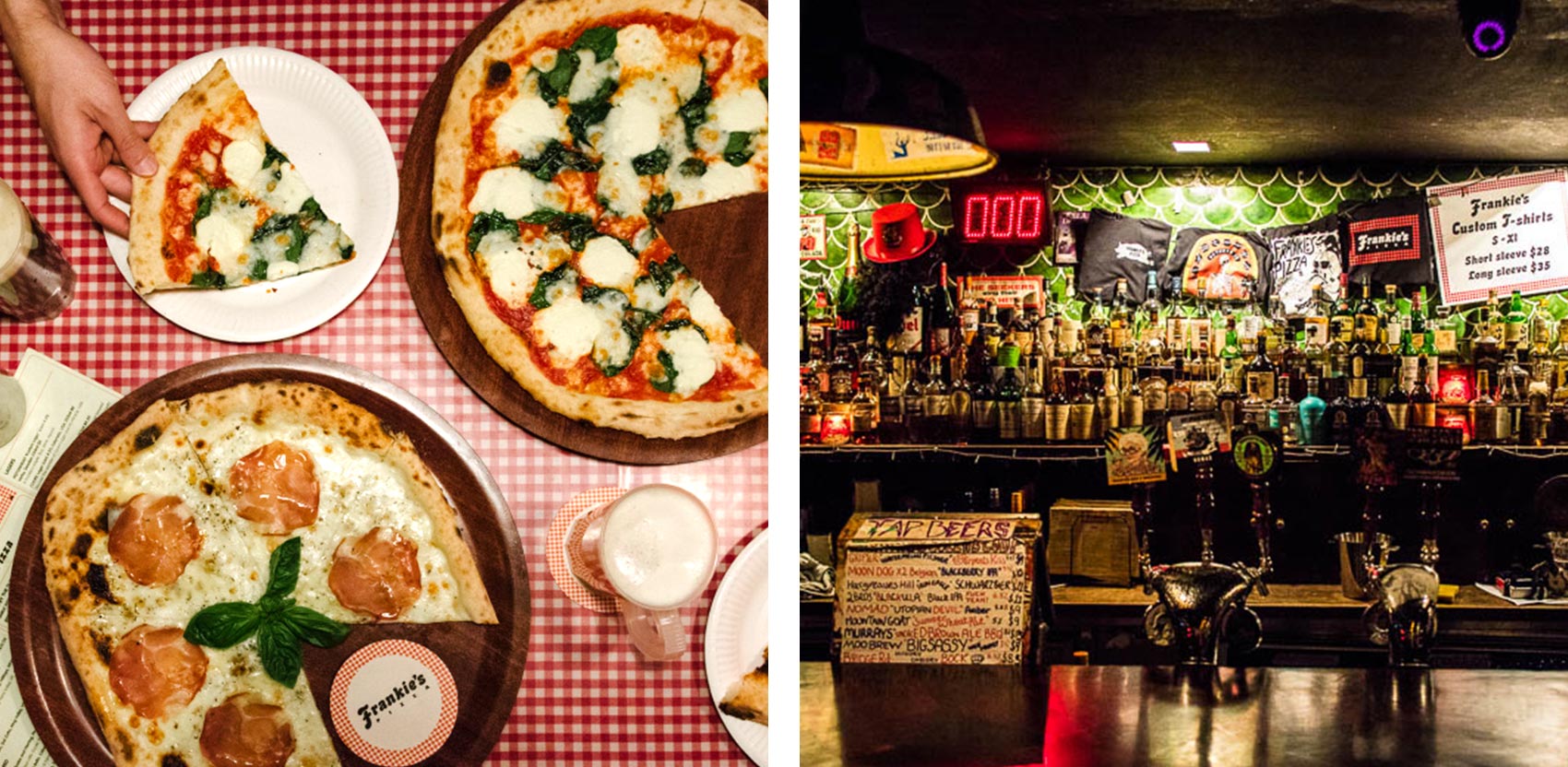 One of my favourite haunts in Sydney and my first stop after work on a Friday night. Follow your nose to find the underground bar/pizzeria quirkily crowned by a garlic-bulb canopy. Frankie's happy hour last from 4-6 and covers drinks and pizza sold by the slice at $3. How does porchetta, smoked mozzarella and marinated eggplants sound to start? The rock-and-roll joint stays open until 3am, has live music every day of the week and on Wednesday pizza is all-you-can-eat for $15.
Saturday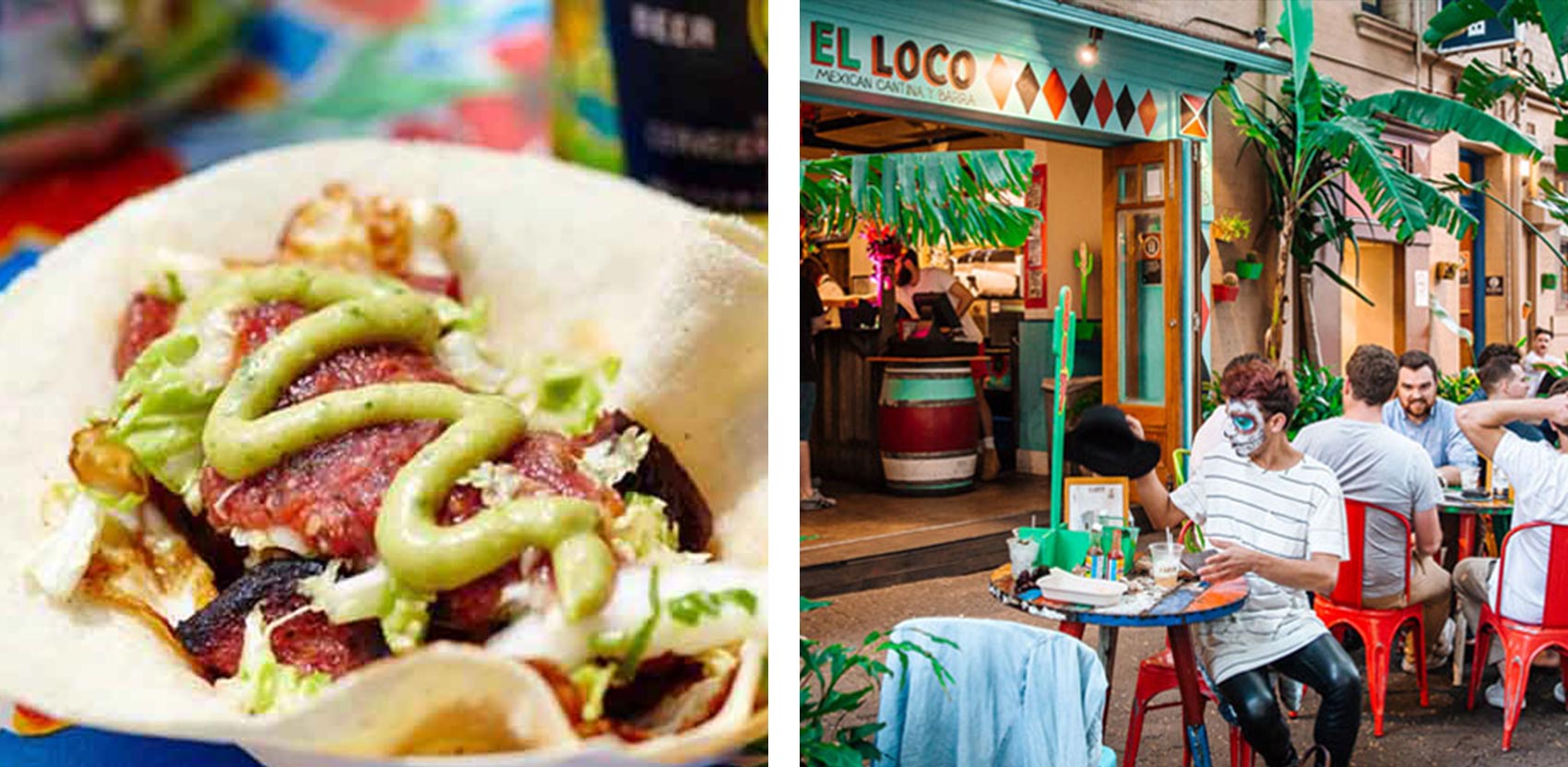 Every weekend El Loco throws a Mexican fiesta in the heart of Surry Hills. Head here for their $7 beef, pork, chicken, prawn, fish, tofu or 'top-secret' tacos and their equally extensive list of margaritas. The fiesta goes hard until 3am giving you plenty of time to work your way down the menu. My favourite is the jalapeño margarita – spicy and potent!
Sunday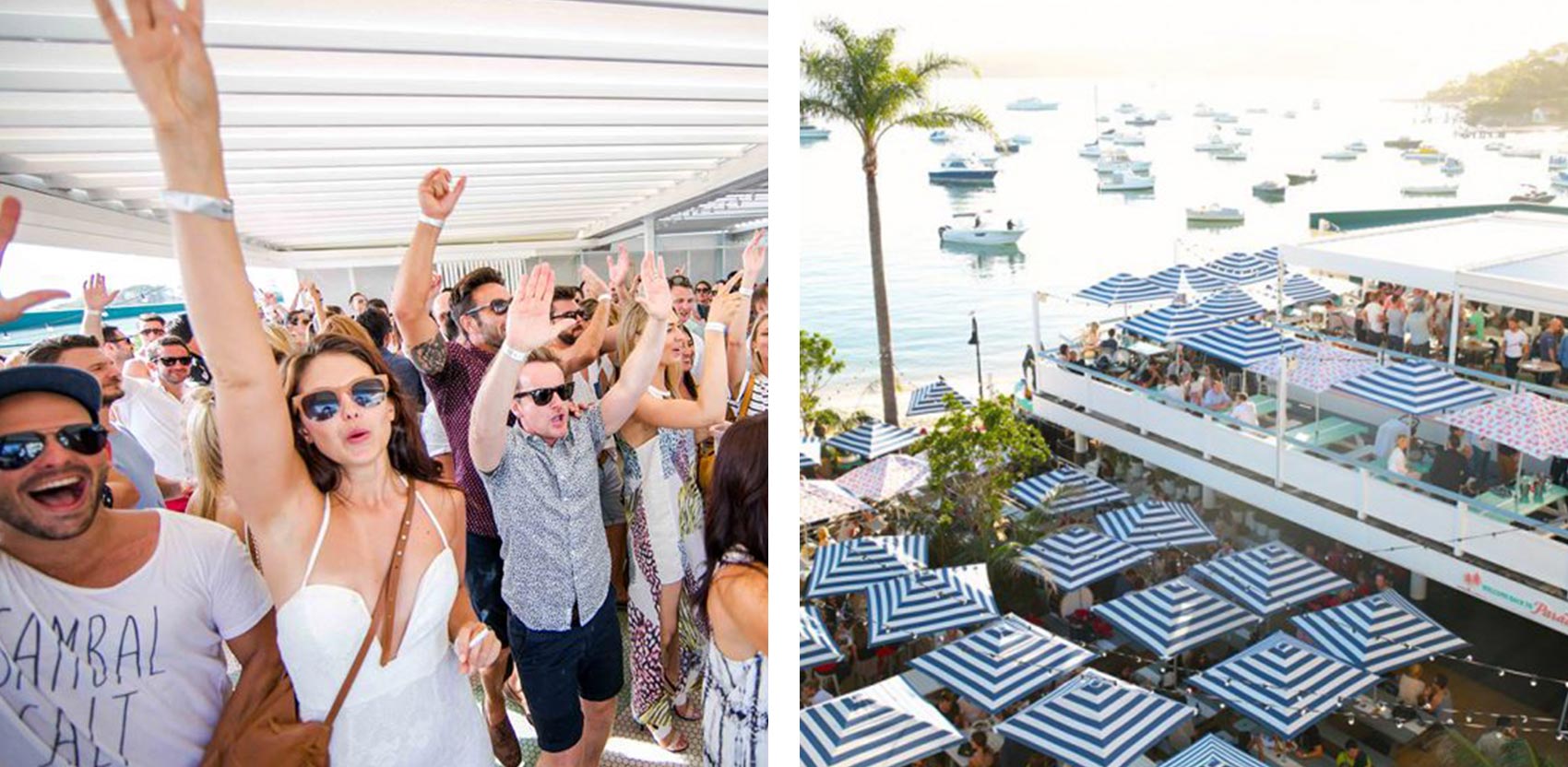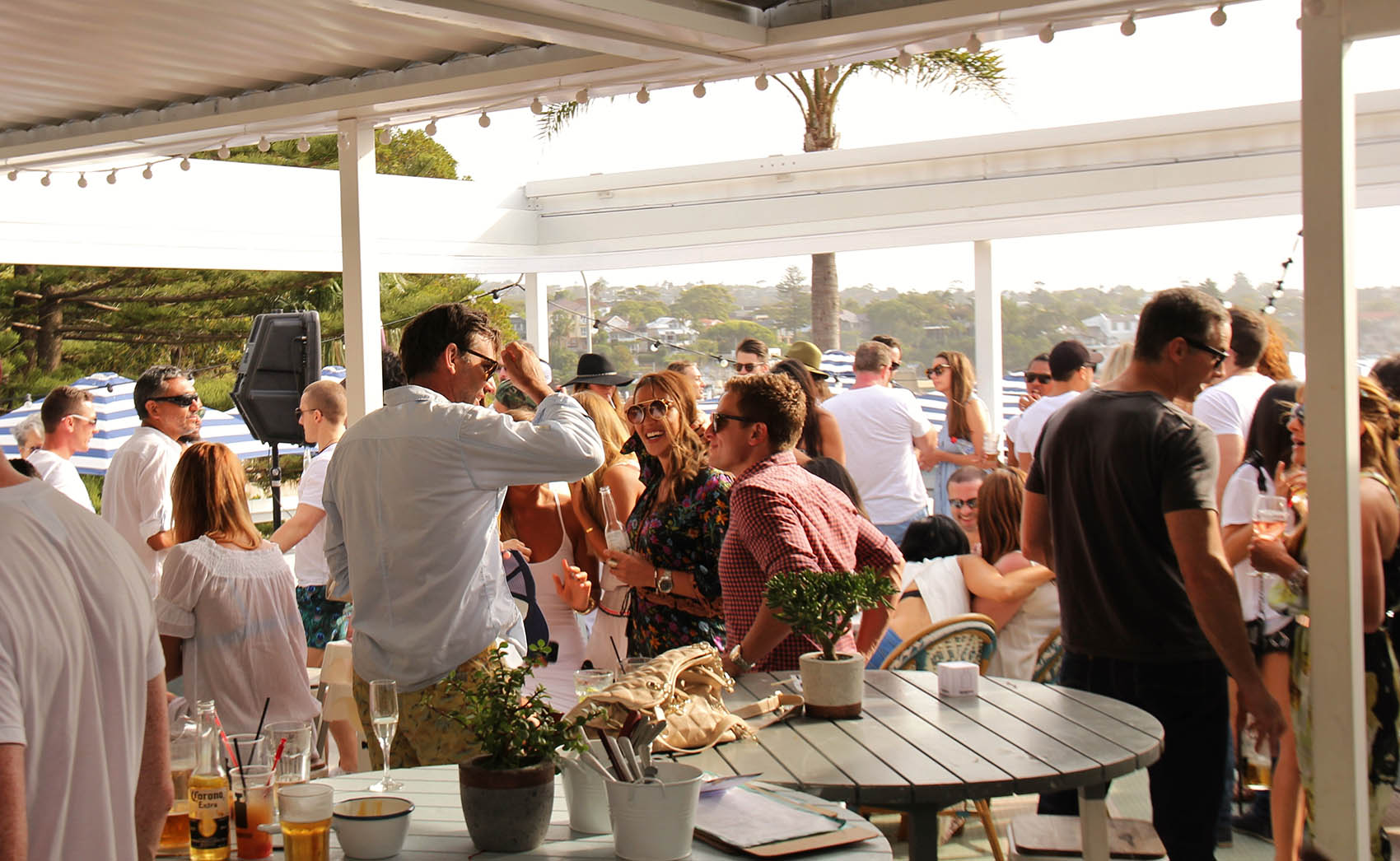 The 'Sunday Sesh' is a Sydney social staple and my favourite Australian ritual! Chill out over a carafe of cocktail or a bucket of beer by the beach at the Watson's Bay Hotel. With hermit crab races throughout the afternoon and free kids meals from 5pm-7pm, this picturesque pub is a great option for you frugal families out there.
Not had your fill of food-porn yet? Check out what's cooking in Rome here.