America is an amazing country with huge diversity of landscape. From the wonders of the Grand Canyon, to the epic mountains of the Smokies, to the fascinating hoodoos and bristlecones found in the Bryce Canyon – there is definitely no shortage of exploring to do.
One of the best outdoor activities to do in the US is to go hiking in one of their many National Parks. To inspire you here are 7 hikes in America that everyone should put on their adventure bucket list.
1: The Grand Canyon, Angel Bright Trail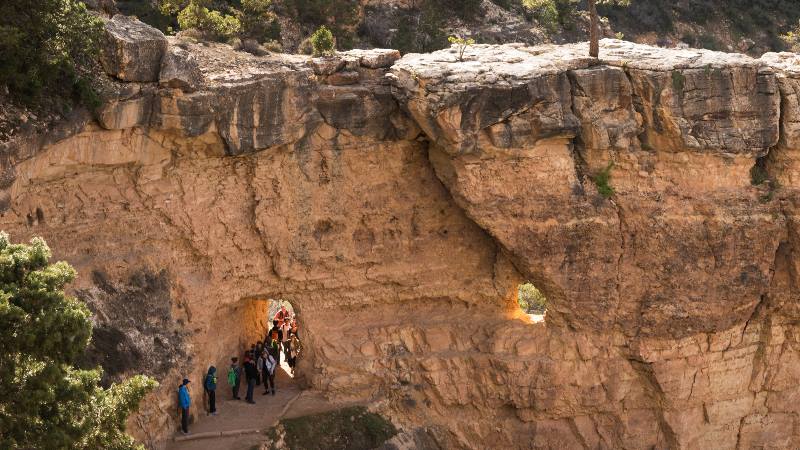 Being the most famous canyon in the world, no top list of American hikes would be complete without the Grand Canyon. Over 6 million years old and one of the seven natural wonders of the world, the Grand Canyon is an icon of American geography.
The Angel Bright Trail is one of the best the canyon has to offer. The halfway point reaches the Indian Garden Campground, and you can easily make your way to Plateau Point where you will have some of the best views of Inner Canyon.
As they are two campsites along the way you can choose to stay overnight or make a day out of it. I personally recommend staying overnight, the campsites are really fun and you will no doubt meet lots of interesting people!
2: Yellowstone National Park, Fairy Falls Trail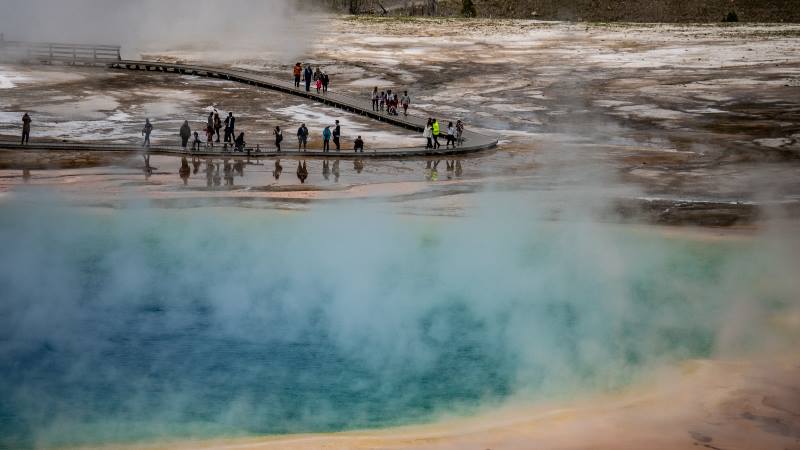 Sitting on North America's largest active 'supervolcano', the Yellowstone Caldera, Yellowstone National Park is one of the America's most visited parks.
The world heritage site is home to an impressive variety of hydrothermal features, such as hot springs and geysers, as well as amazing animals, such as grizzly bear, bison and wolves.
Fairy Falls Trail is a fairly easy hike that takes you through lodgepine forests to Fairy Falls, one of Yellowstone's most spectacular waterfalls. Make sure you take a good camera as you are in for a treat when you reach the waterfall! For those who won't to explore the area a little more I highly recommend hiking to Spray and Imperial geysers.
3: Bryce Canyon, Navajo Loop Trail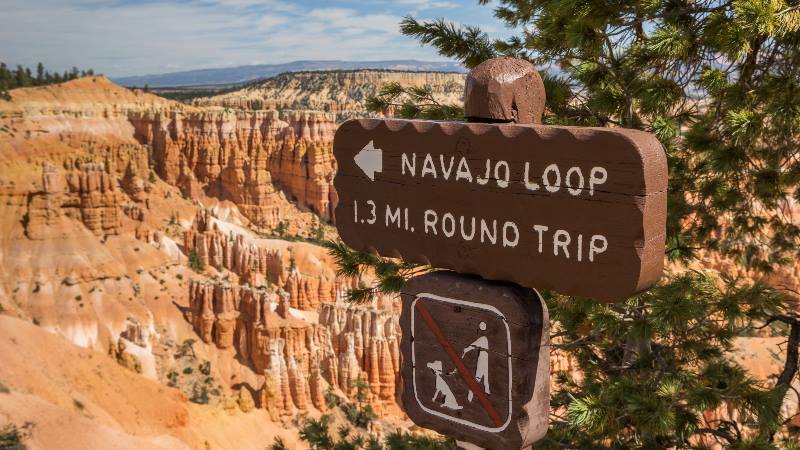 Bryce Canyon, with its strange hoodoo rock formations and ancient bristlecone trees, is one of America's most spectacular and strange places. Formed by frost-wedging and chemical weathering, Bryce is not actually a real canyon as it is not carved by flowing water. However this makes it no less dramatic to behold.
One of the best hikes to explore this area on, is the Navajo Loop trail. A short loop that takes you through the Silent City and to the Queen's Garden (all weird rock formations in case you were wondering), the Navajo trail is the perfect place to see the sunrise.
Additionally, due good air quality and lack of light pollution, Bryce Canyon is one of the best places to stargaze. If you are into photography make sure to take a tripod for stability and a wide-lens camera with the setting to the longest exposure it can go.
4: Glacier National Park, Highline Trail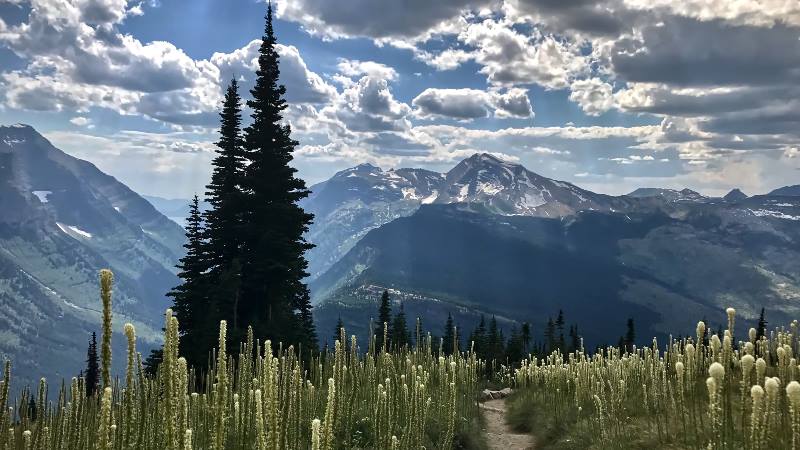 Found in the Rocky Mountains and home to some 25 active glaciers, hiking in the Glacier National Park is a dream come true. The top pick from this amazing American park is the Highline trail, which is a one way trail beginning at Logan Pass.
Well-known for beautiful scenery and the infamous Garden Wall (which may be a test if you have a fear of heights). The route can easily be made longer or shorter depending on your preference.
If you feel like stopping along the way, Haystack Butte is a good place for a quick picnic. The panoramic views from Haystack Pass are epic!
5: Acadia National Park, Precipice Trail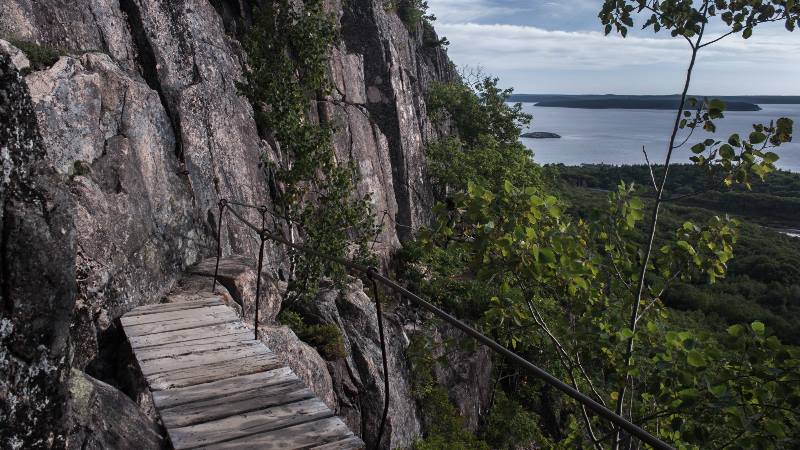 If you are a bit of an adrenaline junky, this trail is definitely the one for you. Situated on Mount Desert Island, in Acadia National Park the trail heads up Mount Champlin.
Make sure you are comfortable with heights when attempting this one, as traverse narrow, exposed ledges. The view from the top of the ocean and Mount Dorr are definitely worth it.
6: Yosemite National Park, Yosemite Falls Trail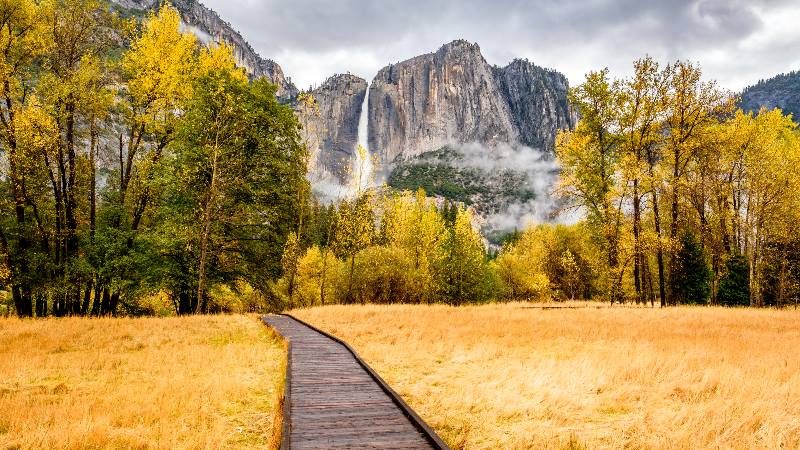 A world heritage site that attracts over 4 million visitors a year, it is not difficult to see what makes Yosemite such a popular tourist destination. If you have to pick only one hike, it would have to be Yosemite Falls Trail.
This trail is more difficult but your efforts will be rewarded with stunning views of the valley as well as an amazing experience of the Yosemite Falls themselves.
7: Zion National Park, Canyon Overlook Trail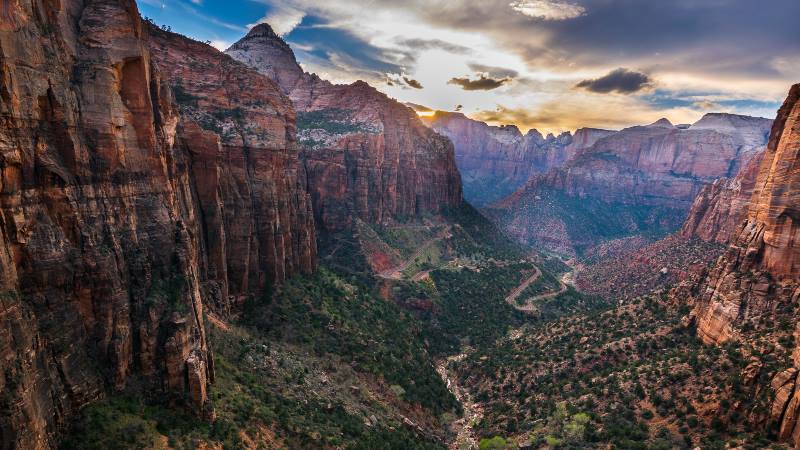 Last, but definitely not least is the Canyon Overlook Trail situated in Zion National Park, Utah. This hike allows you to see the expanse of the Zion Canyon before reaching the Outlook, where you will have a spectacular view of the canyon.
All in all, this route is certainly an essential American hike.
When it comes to hiking, there aren't too many places in the world that offer the sheer variety and diversity of outdoor experiences that America has to offer. If you are fortunate enough to live in the US, we highly recommend taking the time to explore the National Parks listed above. Also undertake some of the iconic hikes they have to offer.
For those further afield, make sure you add some of the hikes and US National Parks we mention above to your bucket list. You won't be disappointed!