Thanks to South America's recent tourism boom, good hostels in Colombia are a dime a dozen. Though – as is the way with most great things in life – the best ones are slightly trickier to come by. Accessible only by boat or strenuous hike, these hostels fall far beyond the typical tourist's radar. They may not win any awards for the comfiest mattress or best breakfast, but these Colombian hostels are truly one-of-a-kind.
Dropbear Hostel – aka the Former Drug Cartel Mansion, Santa Marta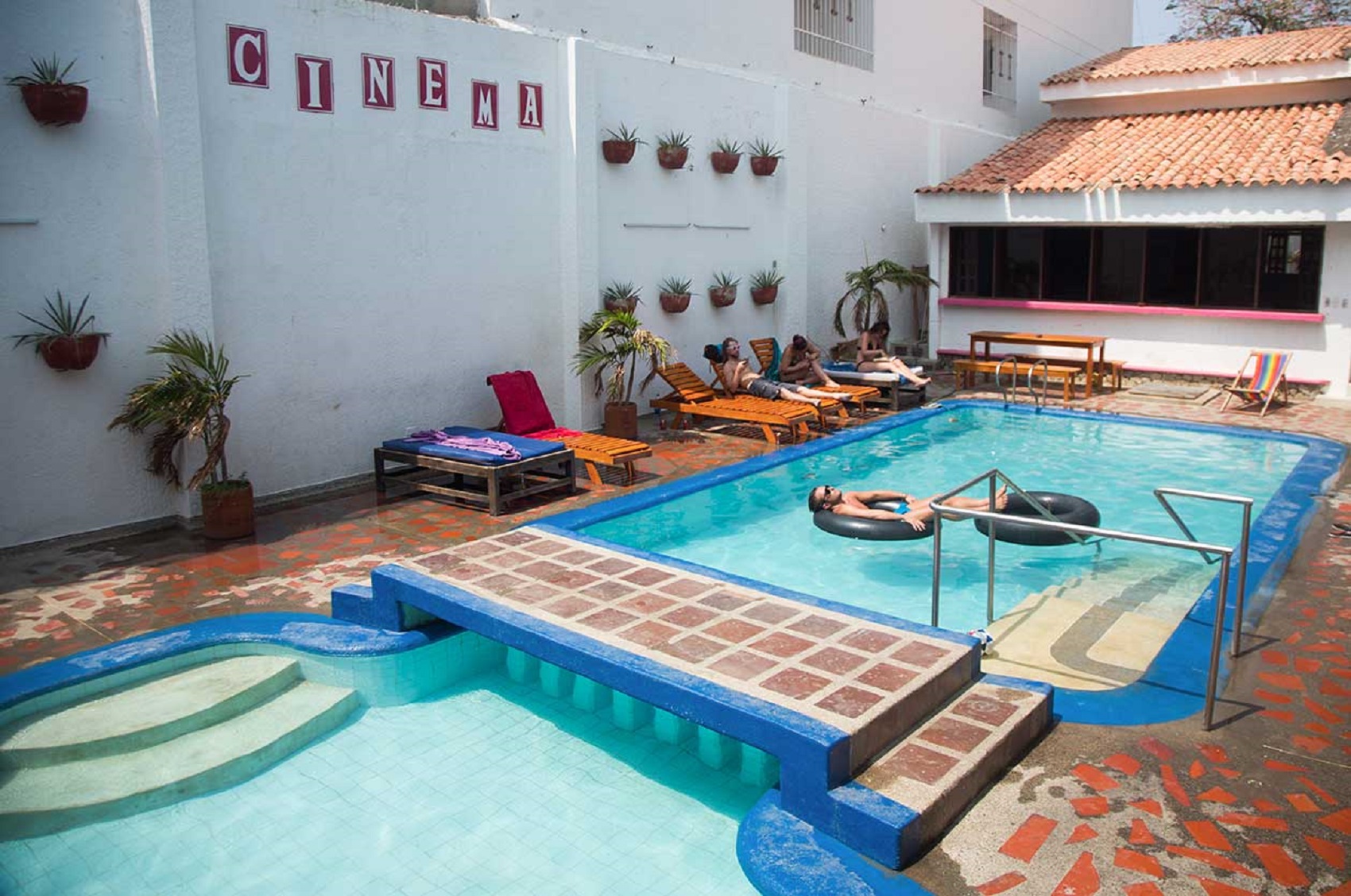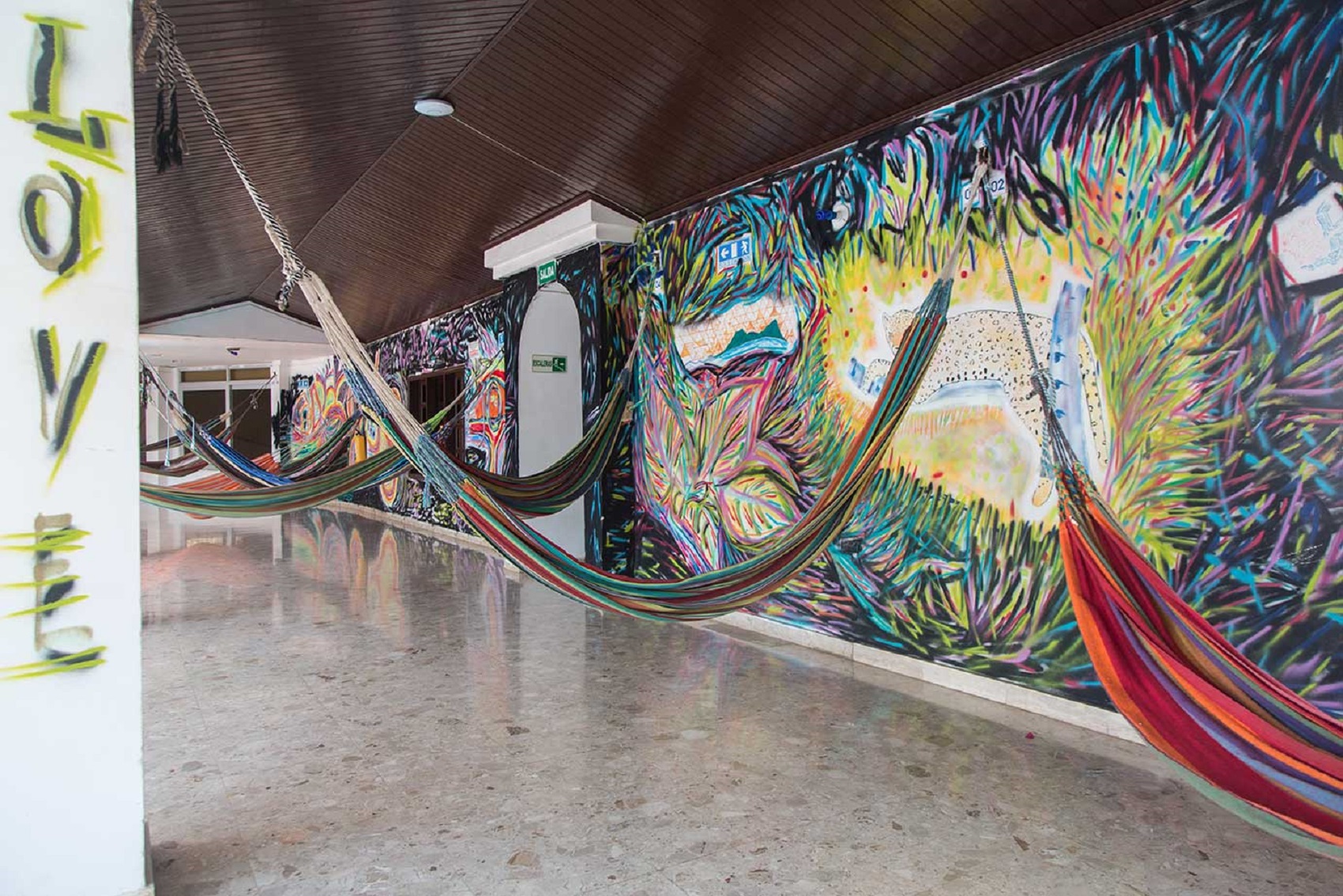 Dropbear's website boasts the biggest hostel pool in Colombia, a 'cinestadium', and hammock alley, but what really sets this hostel apart from the rest is its illicit past. Dropbear Hostel is a converted drug-cartel mansion.
Yep, you read right. This backpacker base was once the home of a notorious crime family in Colombia and, rumour has it, even opened its doors to the infamous Pablo Escobar himself on occasion. The friendly Aussie owner runs tours of the property upon request and will show you some of the secret hiding places that the cartel used to stash away drug-money and illicit substances. With 10 of these concealed cubby holes, a hidden safe-house, two escape tunnels and a whiskey cellar-turned-baggage store that was once used to hide contraband bottles, there really is much more to this hostel than meets the eye.
Casa en el Agua – aka the Island Hostel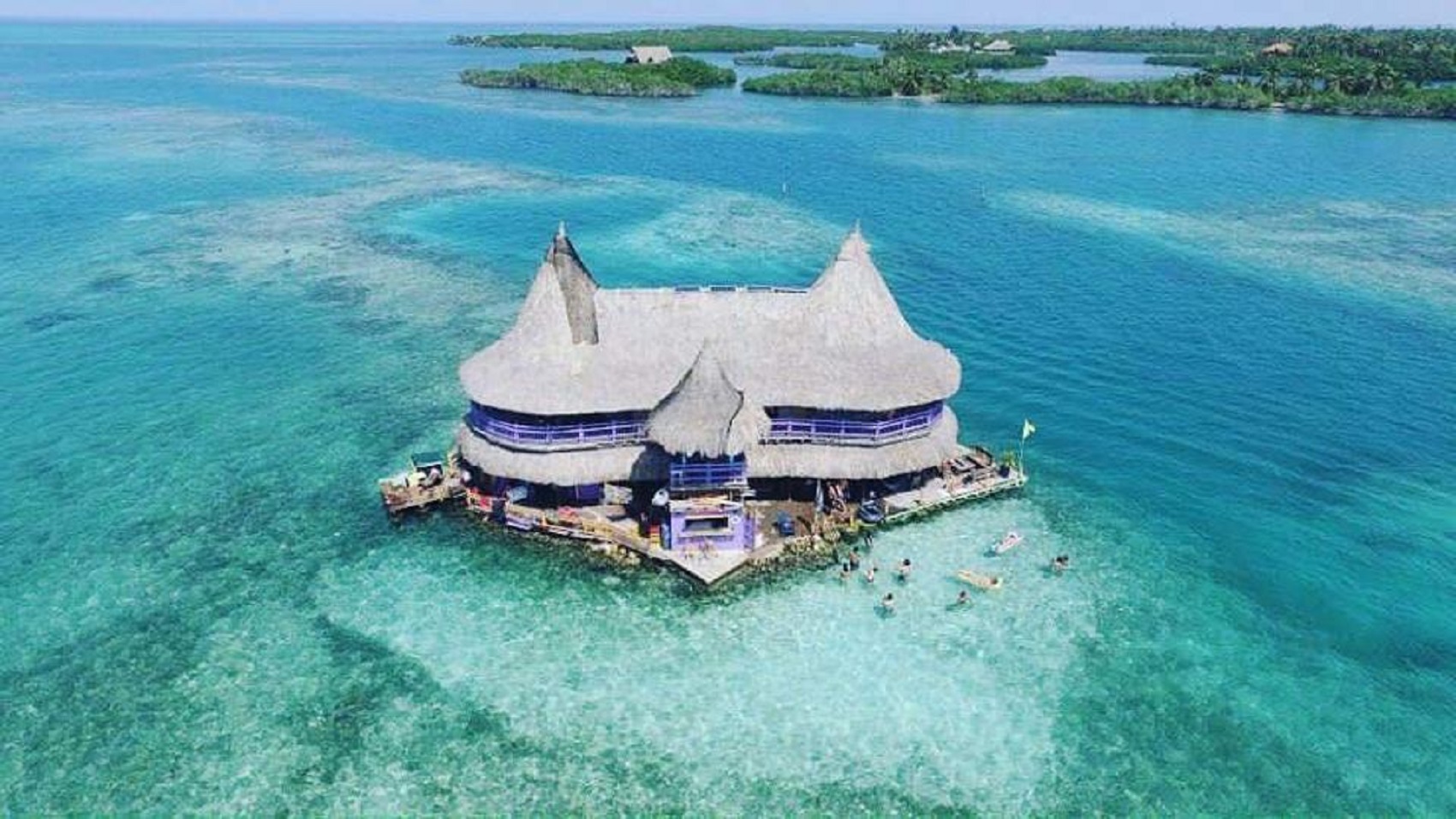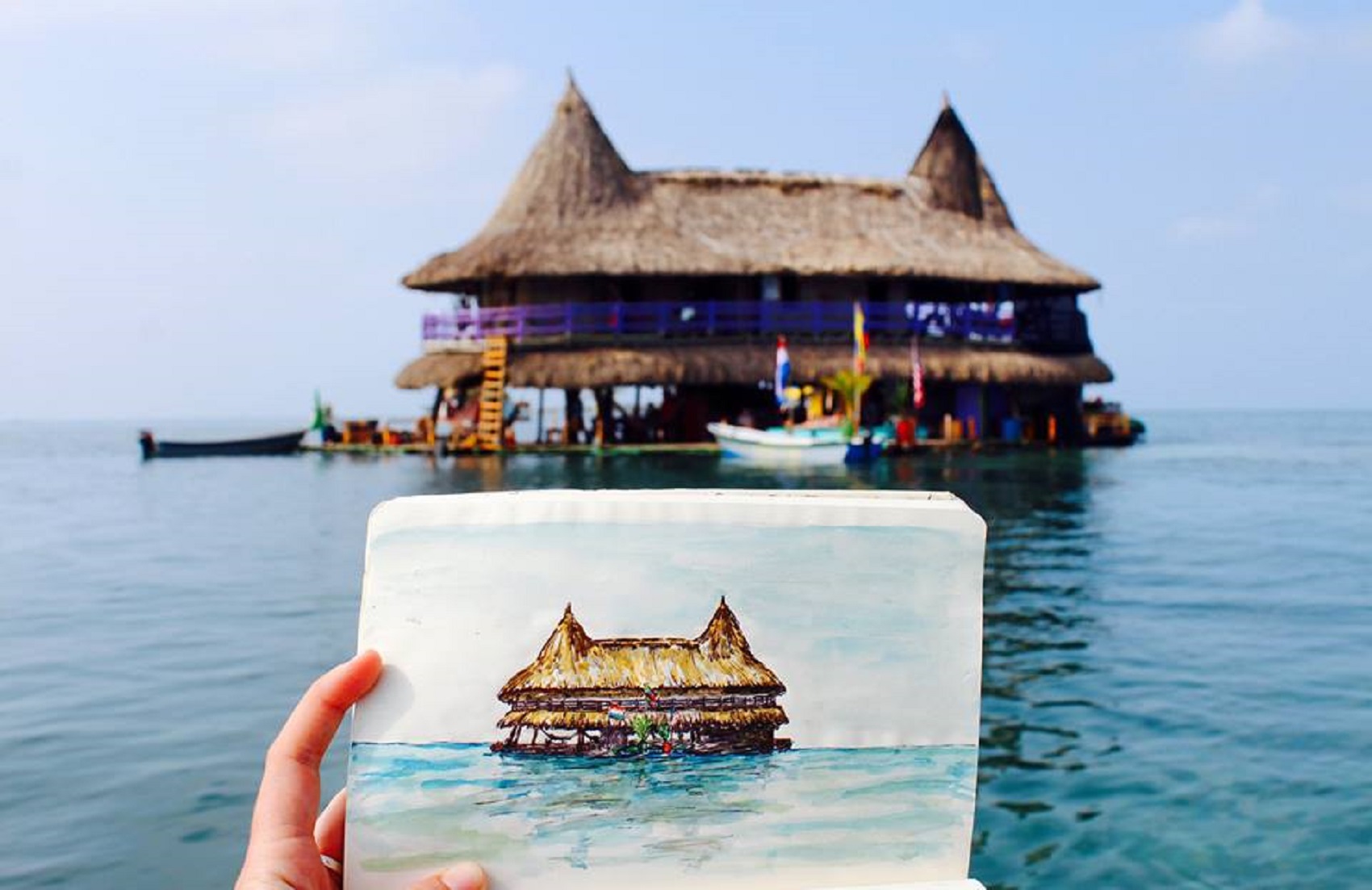 To find yourself at this hostel you'll have to stray far from the usual tourist track… board a boat and sail off into the Caribbean Sea. Both a hostel and an island, Casa en el Agua really is one of a kind.
Mondays through Saturdays, guests can take a two-hour speedboat ride from Cartagena to dock at the private island-turned-hostel. Spend your days backflipping off the jumping platform, stand-up paddle boarding, kayaking or snorkelling through the crystalline Carribbean waters. The hostel even has a dive-instructor for those wanting to get their scuba-diving license! Fancy some downtime? You could just ride the chilled island vibes and rock away the hours in a hammock, sipping on cervezas.
With a self-awarded 'million star' rating, Casa en el Agua warns "we don't accept walk-ins". Although how they expect anyone to casually drop-in to this hostel in the middle of the ocean is beyond us.
Casa Elemento – aka the Hostel in the Sky, Minca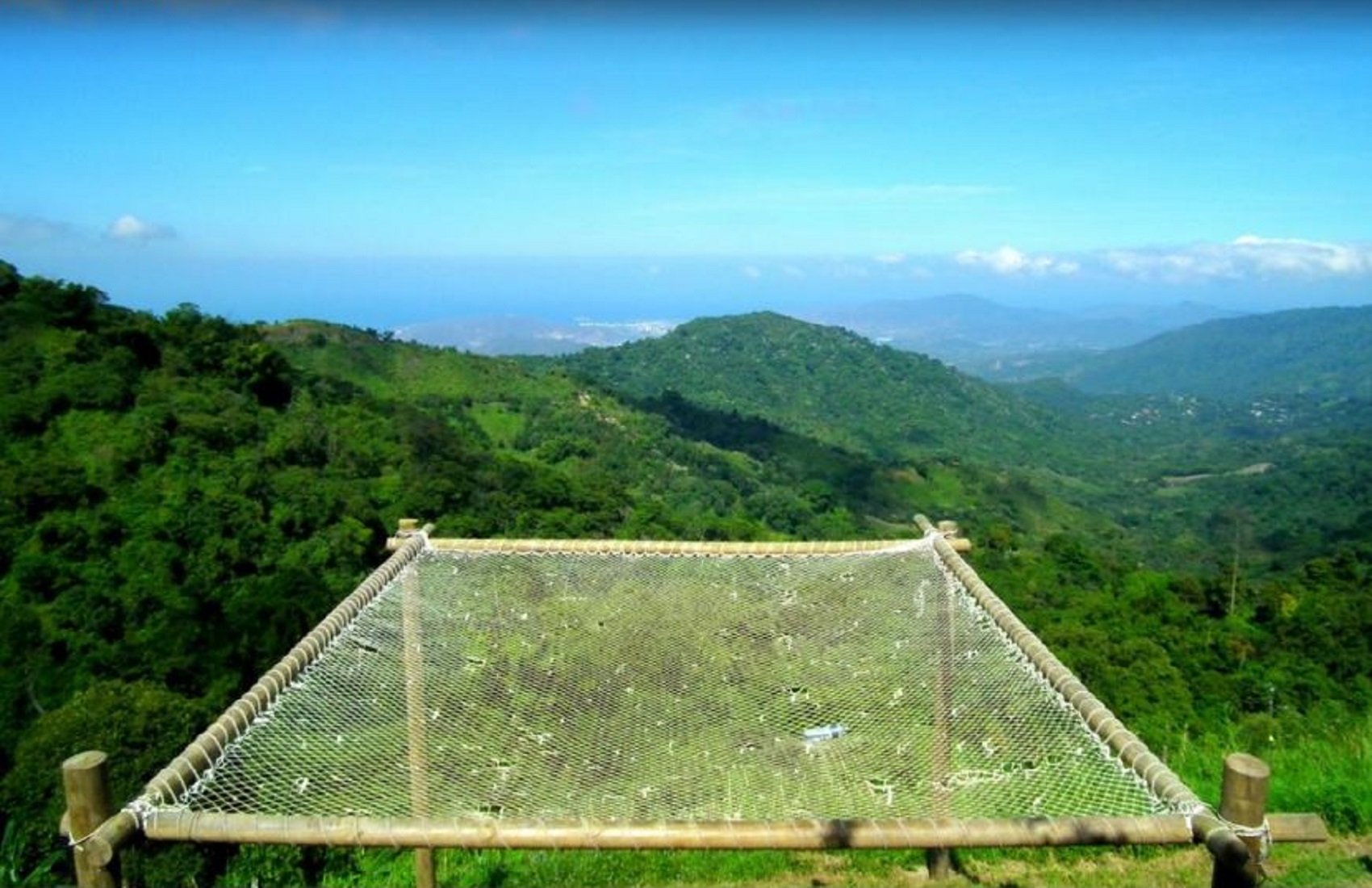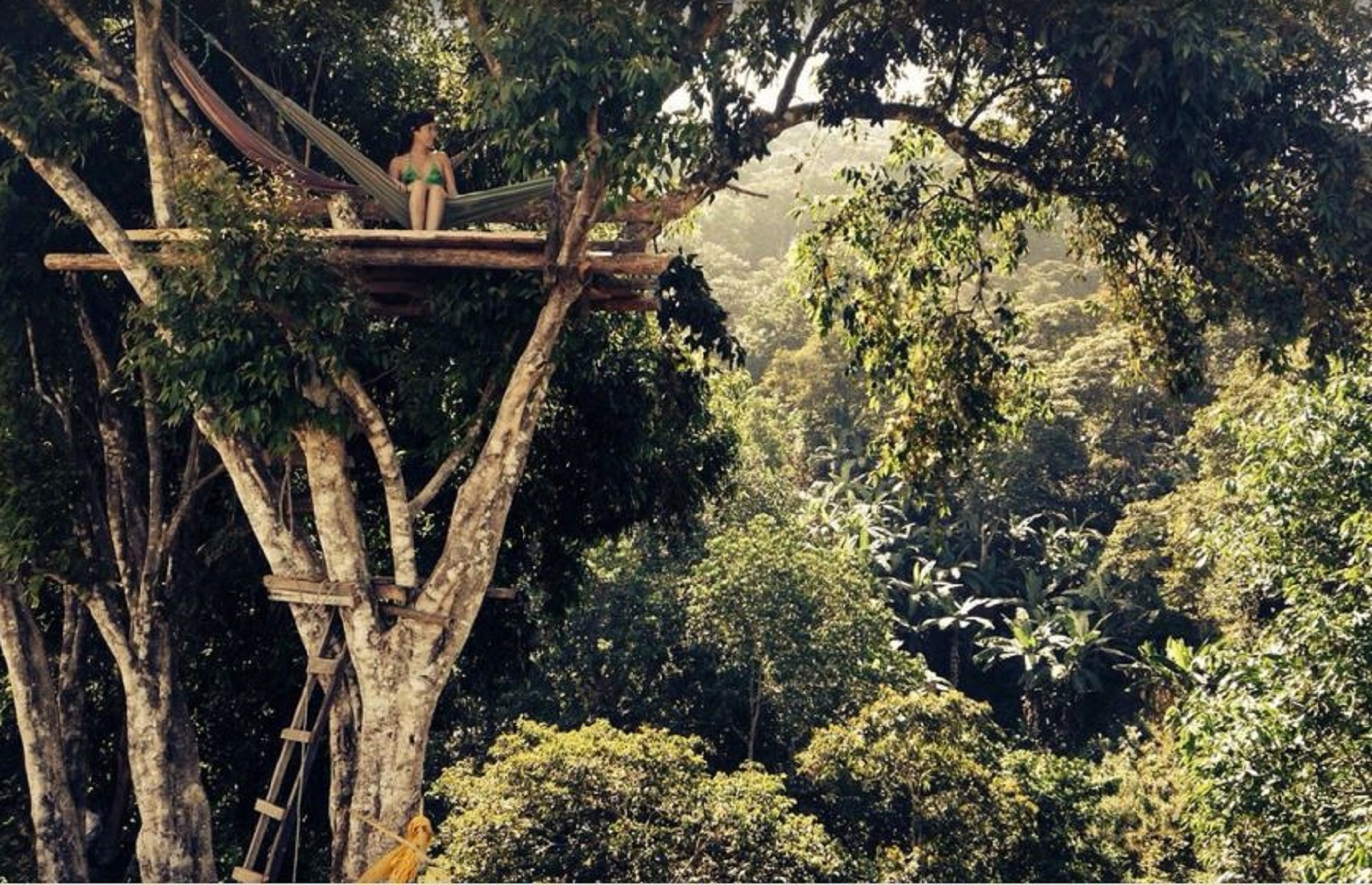 Photos via TripAdvisor, first traveller photo by SeeColombia & second traveller photo by Avital S
Casa Elemento is the perfect hostel for those looking for some downtime… up high. Set in the Sierra Nevada mountain range, (650 metres above sea level), Minca attracts tourists looking to trade in the heat of the coast for some cooler climes.
Here, the guests are invited to sit back, relax and enjoy life's simple pleasures; good food, good company and spectacular sunsets. A word of warning: this hostel is almost completely off-the-grid, the site being extremely secluded and without Wi-Fi too.
A two-hour hike out of the town itself, the route to the hostel takes you through the lower footballs of Minca before ascending up through waterfalls and coffee fincas. It may be a steep hike but travellers are rewarded for their efforts – the panoramic views at Casa Elemento are truly spectacular, stretching from the mountains all the way to the ocean.
El Cabo San Juan – aka Paradise, Parque Tayrona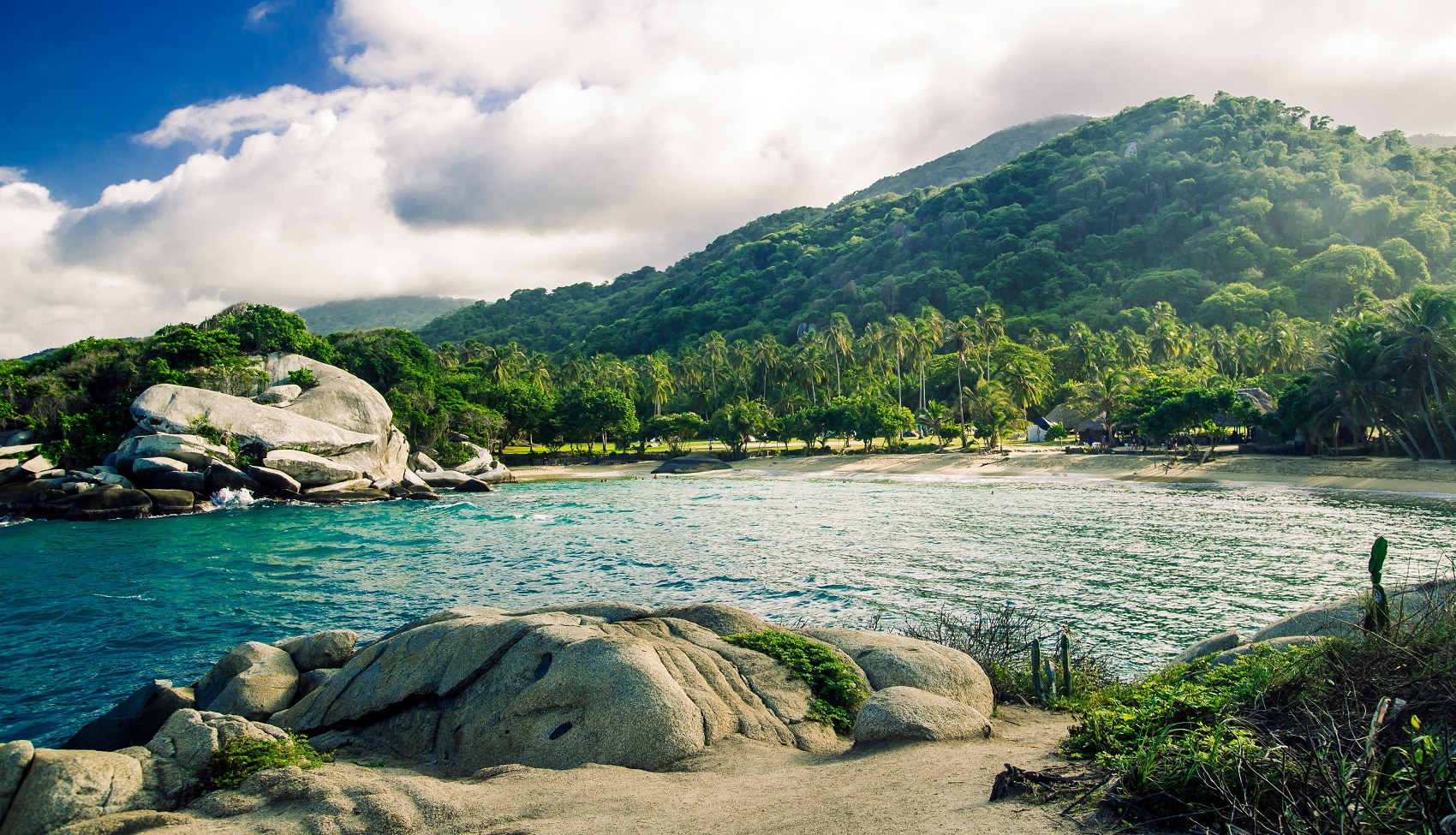 A two-hour hike takes you to this beautiful national park and the hostel beyond.
Let the coastal breeze rock to you to sleep as you stretch out in a hammock with a 360-degree view of the Tayrona National Park and the Carribean Sea. Welcome to paradise.
Pristine beaches and the immaculately preserved coral reef make Tayrona National Park an unmissable part of any Colombia travel itinerary and El Cabo San Juan is the perfect place to set up camp. 'Camp' is right, although the amenities may be basic, the natural surroundings are really all you need. Beyond the three – nudist! – beaches, the sunsets and evening stars are truly awe-inspiring.
It's a two-hour hike from the start of the park's trail to reach the campsite so bring only what's necessary. Saying that, make sure to pack water and other supplies if you're looking to cut costs. There is only one restaurant here selling the basics at luxury prices.
Golden Frog Hostel – aka the Beach Villa, Isla Grande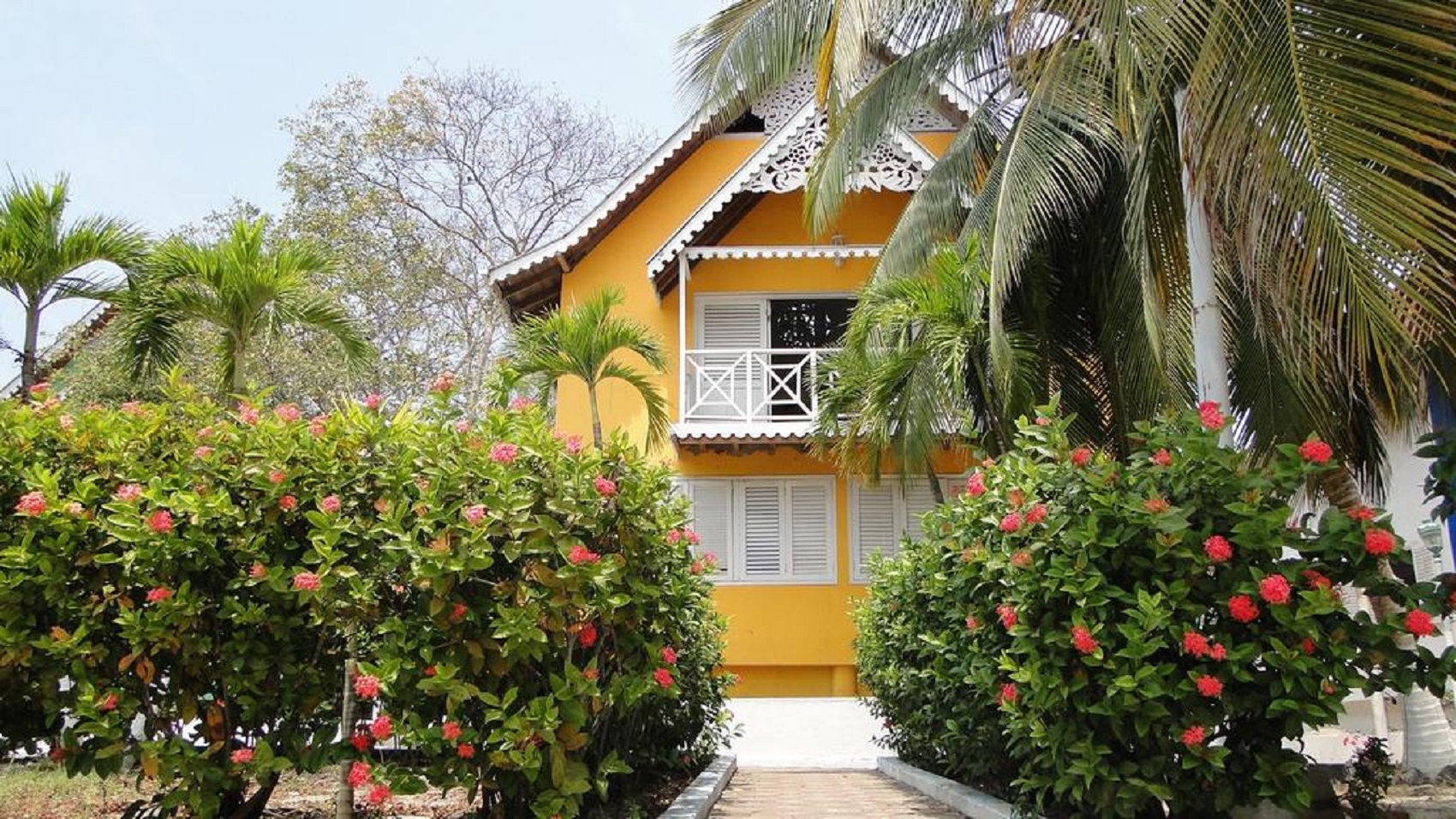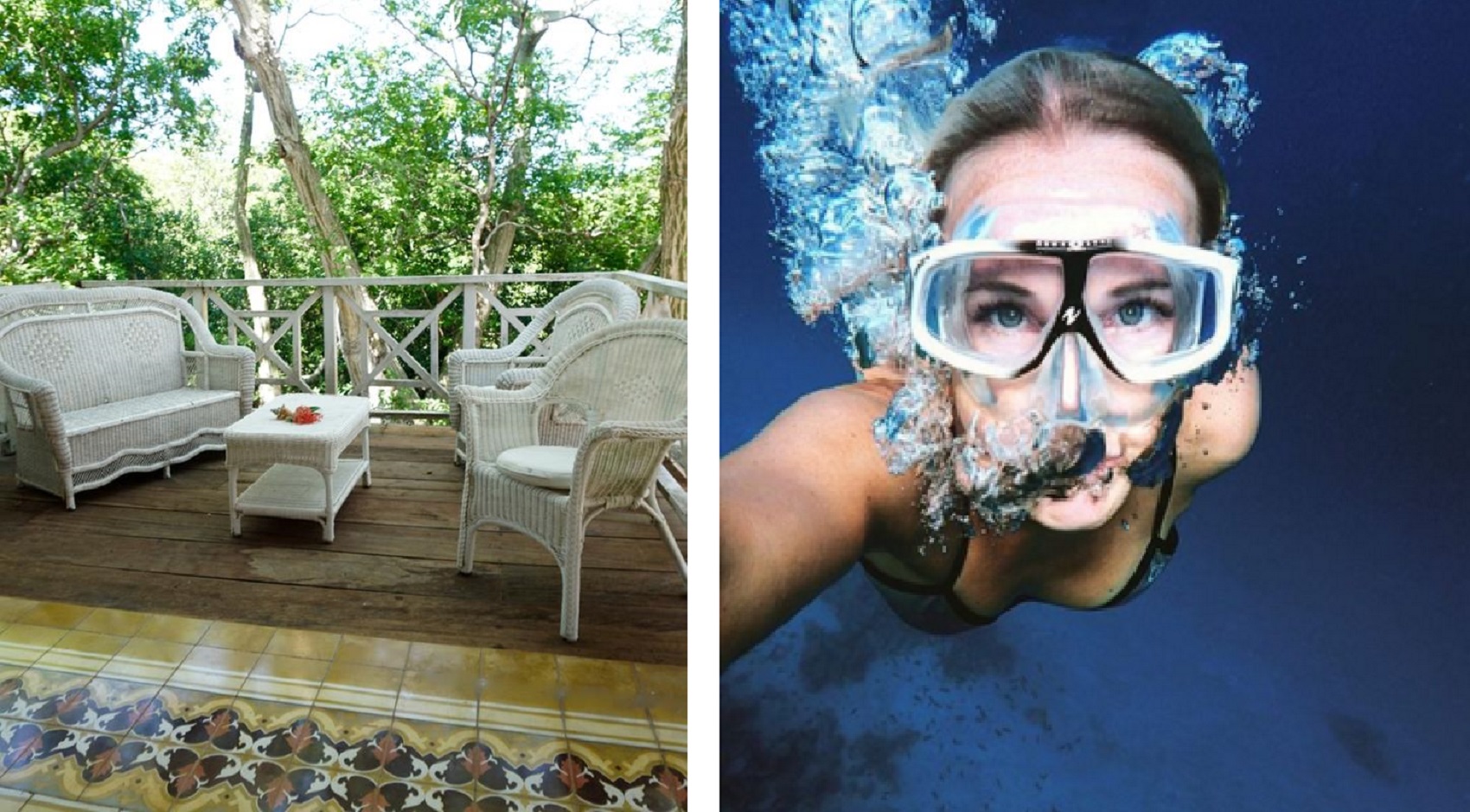 An hour off the coast of Cartagena lies the Islas del Rosario, an archipelago of about 20 white-sand islands floating on the turquoise waters of the Caribbean sea. Many people catch only a fleeting glimpse of Playa Blanca or take a quick dip as they race-through via day trips from the mainland. Do so and you'll miss out on one of the most incredible experiences Colombia has to offer. Fresh fish, traditional creole cooking, deserted beaches and some of the friendliest locals ever can be found on the Islas del Rosario, and when it comes to local culture, there's nowhere better to stay than the charming Golden Frog Hostel.
Offering day trips, tours and snorkelling lessons, immersing yourself in the locale life is a key part of Golden Frog's charm – though the private beach and vibrant, stylish interiors doesn't hurt either. Make sure to pay a trip to Laguna Encantada, the 'enchanted lagoon', at night to see the bioluminescent plankton that earned the lagoon its magical name and whatever you do, don't miss out on the hostel's sunset stand up paddle board tour.
There is no ATM on the island so bring enough cash to cover your stay… and extra to tide you over when you fall in love and opt to extend. And lastly, if you pack nothing else, don't forget the mosquito repellent!
Where's your favourite hostel? Comment below!