Helsinki is often called the Daughter of the Baltic. The sea plays a significant role in the identity of the city and its attractions. That's why it is a good idea to start exploring Helsinki from the seaside. Many of the picturesque islands just outside the city centre are habited all year round guaranteeing regular ferry services from Kauppatori Market Square, even if they have to push through thick ice in January and February! So, here I give you 3 perfect days in Helsinki. 
Day 1 – Island Hopping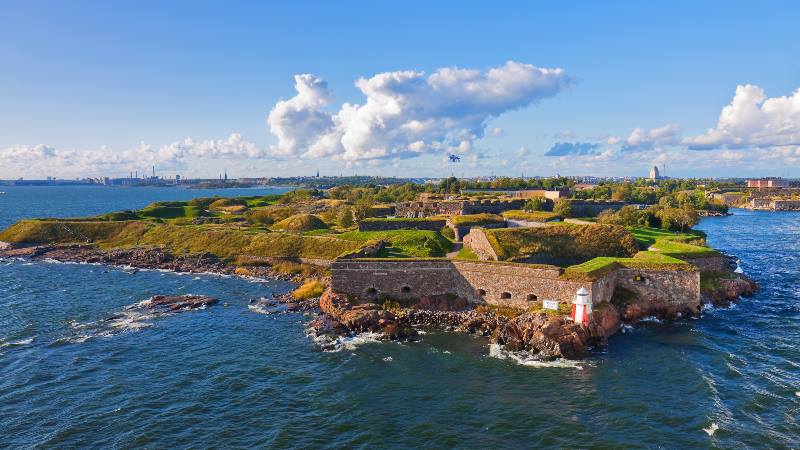 The island of Suomenlinna is an absolute must for every visitor. Suomenlinna Fortress is on Unesco's World Heritage List as a monument of unique military architecture. On the island, you can enjoy exciting historical sights, various cultural happenings and plenty of fresh sea air. Here, you can spend hours in cafes, restaurants and museums or just by walking around.
Next, to Suomenlinna, the island of Vallisaari is also worth visiting. It was opened to the public only two years ago, and you can still experience wild nature in all its untamed beauty. Vallisaari is ideal for picnics, bird watching and hiking, just 20 minutes away from the city centre. During wintertime, Vallisaari can be reached by hovercraft!
Last but not least, the tiny island of Lonna offers you a break away from hectic city life. Locals have adopted Lonna's restaurant, waffle bar and sauna as their favourite getaways. If you get fortunate, you might even catch a live jazz gig. Lonna also claims to have Helsinki's most beautiful sunset, which you can enjoy from the rocky shoreline.
Day 2 – Exploring Urban Kallio District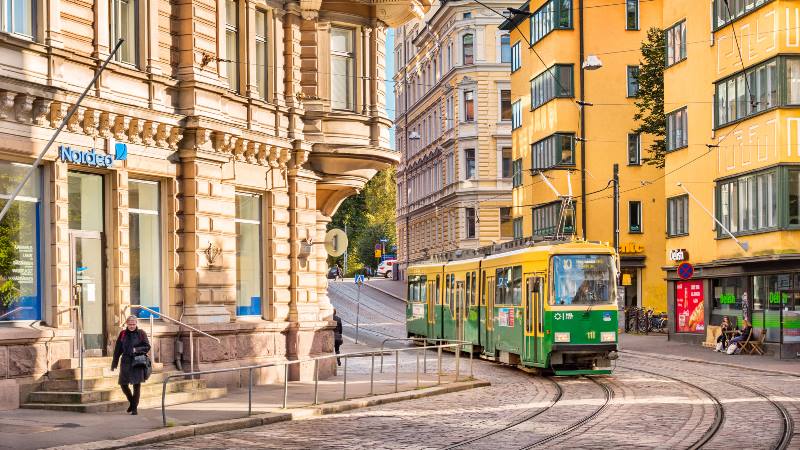 If all the fresh sea air is wearing you down, it's time to head for more urban surroundings. A few tram stops away from the Central railway station; you'll find the district of Kallio. This old working-class neighbourhood is rapidly developing into a vibrant melting pot of cafes, bars, galleries and much much more. The atmosphere is a fusion of youthful creativity and multicultural vibes and compares with Berlin or Brooklyn.
Start your day with a delicious vegan breakfast at Rupla or pop into a small bakery like Way or Kanniston Leipomo. They also serve great coffee. For amazing organic omelettes, go to Early Bird. Then check out Hakaniemi Market Square and go treasure hunting in small designer run boutiques and vintage shops. For lunch, there are lots of small eateries with very reasonable prices. If you are starving, Väinö Kallio and Onda serve delicious lunch buffets.
In the afternoon, you can treat yourself to the amusement park of Linnanmäki. At dinnertime, pizzas and burgers dominate the district, but some very ambitious new gastropubs and wine bars keep popping up like mushrooms. Restaurants Tanner and Wino serve deliciously elegant dishes, and Döner Harju is known for the best kebabs in the city. Food at Japanese Kampai3 and Vietnamese Lie Mi can only be described as highly addictive.
The pub scene offers you everything from sleazy joints to artisan breweries and music lovers are spoiled with a selection of DJ-gigs and acoustic performances in many of the pubs. Bigger names perform at Kulttuuritalo, a concert venue with very colourful history, ranging from Jimi Hendrix to Lady Gaga and everything in-between.
Day 3 – Culture for all Senses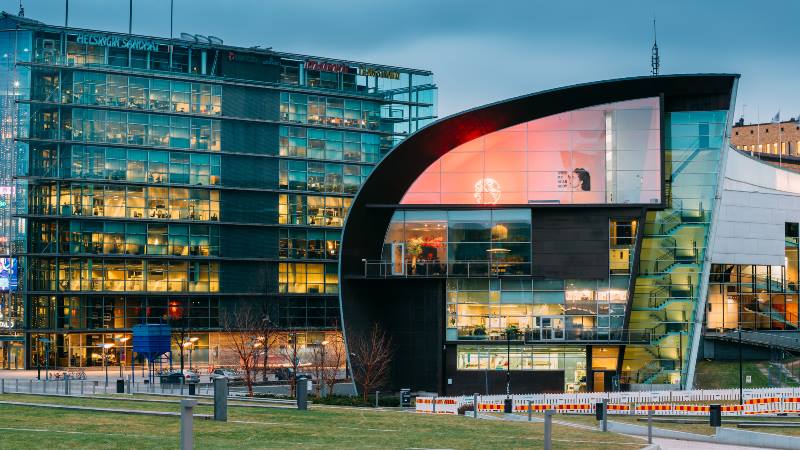 In recent years, some very interesting building constructions right in the city centre have been the talk of the town. For example Oodi, Helsinki's new central library certainly gives you an experience of WOW-architecture. Check it out if you want to see how essential books still are, together with all kinds of other communal activities, including workshops for 3D-printers, sewing machines and poetry readings.
Close by, museums of Amos Rex and Kiasma offer contemporary art adventures, and Musiikkitalo concert hall treats music lovers to important classical concerts and experimental rock gigs. For traditional fine arts, you only need to cross to the other side of our impressive central railway station. There, you'll find the Ateneum Art Museum, i.e. the collections of Finnish National Gallery.
Last but not least, remember to visit Temppeliaukion kirkko, also known as the rock church. It is an absolute must on every visitor's list, even though it can be very crowded around midday. It might be a good idea to visit later in the afternoon or maybe also check out the schedule for concerts in the evening. After that, a perfect finale for the day would be dinner at the near-by restaurant Ateljé Finne, one of the most treasured restaurants in Helsinki or a more casual bistro-style meal at lovely Levain just behind the church area.
Please feel free to mix and match all of these little ideas. Everyone in Helsinki would encourage you to keep walking since practically everything is walking distance. There is something for everyone right in the heart of Helsinki!