So what are you up to in January? Anything exciting? I know, we're all going to have a bit of post-Christmas blues and perhaps eaten a few too many mince pies! Don't even get me started on the visiting relatives! Well, everything will get back to normal very soon!
How about a little new year remedy? Something to wipe away those blues. I'm no doctor, but I can personally prescribe you a belly full of laughs with these fun shows. They say laughter is the best medicine and a London theatre break could just do the trick. Here is a selection of musicals and plays guaranteed to tickle you pink!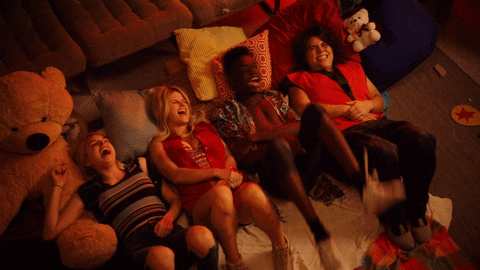 A play about Mormons! Well yes, but this has been penned by the creators of South Park remember! So don't expect a pleasant evening of sweet songs! Oh no, plan for a fantastic evening of the crude and the rude!
Penned by another comedy genius, Mel Brooks, (he of Blazing Saddles and that famous baked beans scene. Look it up on YouTube, you'll be laughing, lots!) With hit songs, hilarious moments, it's a monster mash show of fun!
Pantomime – Dick Whittington
'He's behind you!' – I could give you a load of panto talk but don't want to spoil the fun. It's a great British tradition and one that continues into the early New Year. London has some of the grandest pantos on offer. You'll laugh, perhaps even cry, and the kids will love it. You will love it too! 'Oh no, you won't! Oh, yes you will!'
Slapstick comedy, theatre style, where a murder mystery evening goes wrong. Think classic style comedy, mishaps and more. It doesn't have reviews such as 'side-splittingly funny' for nothing.
So there we are a selection of London musicals and plays that will give you a bellyful of laughs. Now isn't a trip to the London theatre just what the doctor ordered? Roll on 2018 and let there be laughter! Lots and lots of it!