I was hoping you could do a brief experiment during your Vancouver visit. Look out your hotel window, and you'll see the snow-capped mountains on the horizon. Only 30 minutes away! Look the other way, and you'll see the ocean stretching into the distance. Now, here's where the experiment starts. Head to the mountains in the morning for a hike on the walking trail, or perhaps some skiing! Then when the hour passes midday, head back to enjoy an afternoon catching the sun on the beach! In Vancouver, anything is possible. 
Visiting this ocean fringed city will offer more than just hikes and chances to catch some sun. So whisper it, as we don't want all of Canada to get angry! Vancouver is the culinary capital of the country. From the best in Asian cuisine to its bars and nightlife, your taste buds are in for a test. Of the good kind, of course!
Before we get into where you should visit, even a stroll away from the centre into Vancouver's neighbourhoods is worth your time and energy. Each area is diverse and distinctive and is a joy to discover.
Places to Visit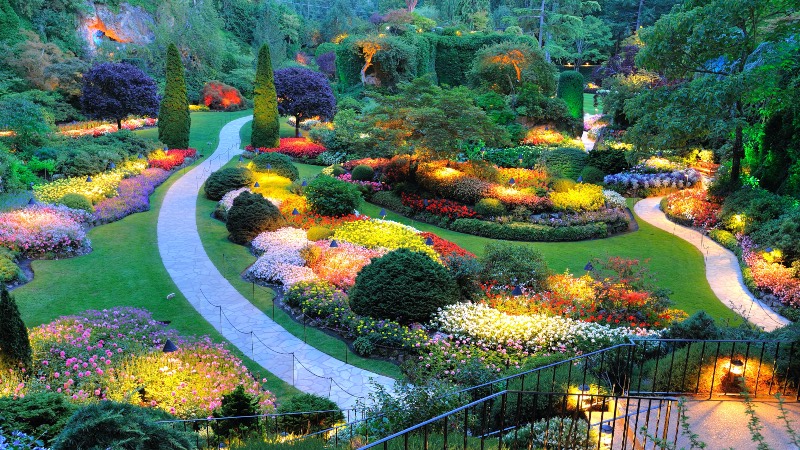 The following places are well worth visiting during your time here, so it's time to make a note and get planning.
1. Butchart Gardens – Although not in Vancouver, you must head out to Victoria and visit Butchart gardens on-route. Scenic views and beautiful gardens. You'll see the best of the spectacular British Columbia coastline. There are over 50 acres of fragrant flowers, themed gardens and streams and ponds. It's quite the contrast to the busy city.
2. Capilano Suspension Bridge – Head here and you're entering Vancouver's alpine playground. Hidden among the mountains and forests is an adventure that will thrill all ages. Included in that is the Capilano Suspension Bridge, hanging 70m over the river canyon. Add in a Skyride, walks and the chance to see grizzly wildlife. A visit out here is your ticket to enjoying nature.
3. Vancouver Lookout –This is your place to get 360-degree views of the city from this observation deck. Sea one way, mountains the other, glass-sided buildings dotted throughout. It's a chance for your picture-perfect moment.
Other places worth checking out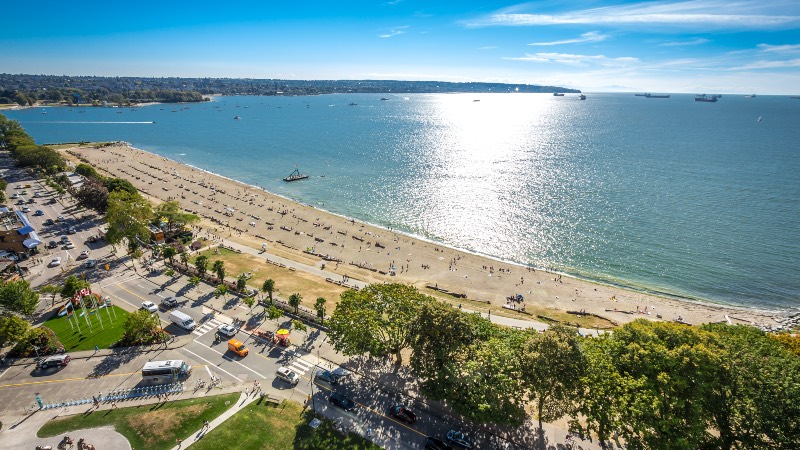 A sightseeing tour around the city may not be enough, then the following places are well worth checking out. Canada Place, Robson Street, English Bay beach and Gastown. Each with its own unique feel and atmosphere. 
And why not hop on a bike and explore? Well, Vancouver is the perfect place to go for a pedal! Especially taking in the docks and seafront.
Vancouver is the ocean city that offers great attractions, stunning scenery, top quality food and a cultural and art scene that gives this city its beating heart. Plenty then to keep you busy.
So enjoy your adventures here, and why not let us know how they went?