Celebrate this Halloween by tip-toeing through one of the most haunted cities in the country during a San Francisco tour!  The City by the Bay doesn't receive nearly enough attention as a hotbed for paranormal activity.  Yet, Alcatraz alone plays host to more ghosts than most other cities.  And, touring the prison near the equinox is among the most popular things to do in San Francisco on Halloween.  But, even if you don't feel like becoming an amateur ghost-hunter on The Rock, you'll find no shortage of family-friendly Halloween events and activities, like these:
San Francisco Dungeon
Slither into the city's seedy underbelly with San Francisco Dungeon tickets!  One of the scariest things to do in San Francisco on Halloween involves creeping through the bowels of this infernal metropolis and living to tell the tale.  Descend below Fisherman's Wharf and survive nine ghastly reenactments of San Francisco's darkest historical moments.  From eerie séances to deadly gang wars to the contagious madness of gold fever, the San Francisco Dungeon will leave you wondering who you should fear more:  The living or the dead.
Boo at the Zoo
Getting your hands on some San Francisco Zoo tickets may not seem like one of the best things to do in San Francisco on Halloween.  But, during Boo at the Zoo, zookeepers and other staff do a fantastic job of creating a safe place for small children to trick-or-treat.  So, dress up and participate in the Costume Parade & Contest.  Or, enjoy an especially creepy-crawly activity inside the Insect Zoo.  And, watch your favorite animals demolish pumpkins, gourds, and other autumn vegetables during the Pumpkin Stomp & Chomp!  This Halloween could get messy!
Alcatraz Tour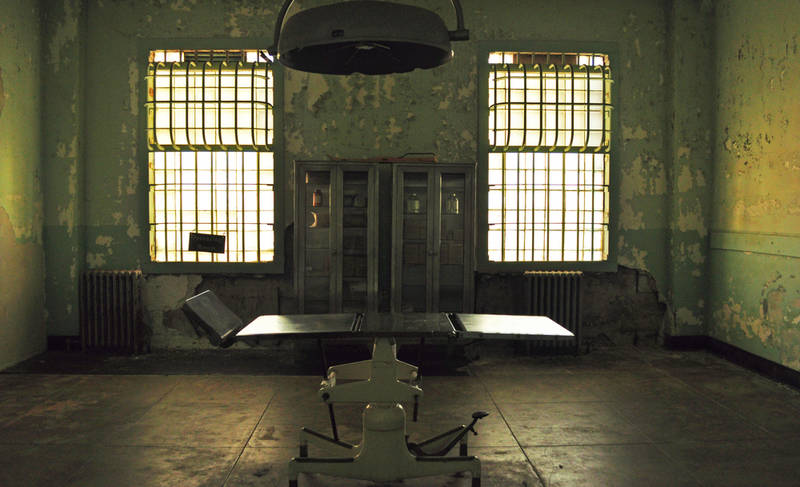 Let's face it.  Alcatraz represents the top San Francisco attraction at all times during the year.  But, an Alcatraz tour leading up to Halloween presents an even spookier San Francisco experience.  As one of the most haunted places in the country, Alcatraz has gained a reputation for coming alive with paranormal activity in the lead-up to and aftermath of Halloween.  Why not try it out and see if you can contact the spirit of Al Capone or the Birdman of Alcatraz?
The Great Pumpkin Fest
The Great Pumpkin Fest at California's Great America provides a fun, scare-free Halloween experience for young children.  Every year, Planet Snoopy morphs into Planet Spooky, a safe place for small kids to trick-or-treat, navigate a haystack maze, create jack-o-lanterns, and play in a pumpkin patch.  And, the kiddos can still meet Snoopy, Charlie Brown, and the rest of the Peanuts Gang in their Halloween costumes.  Just make sure you leave by nightfall, when the ghouls start crawling out of the woodwork.
Halloween Haunt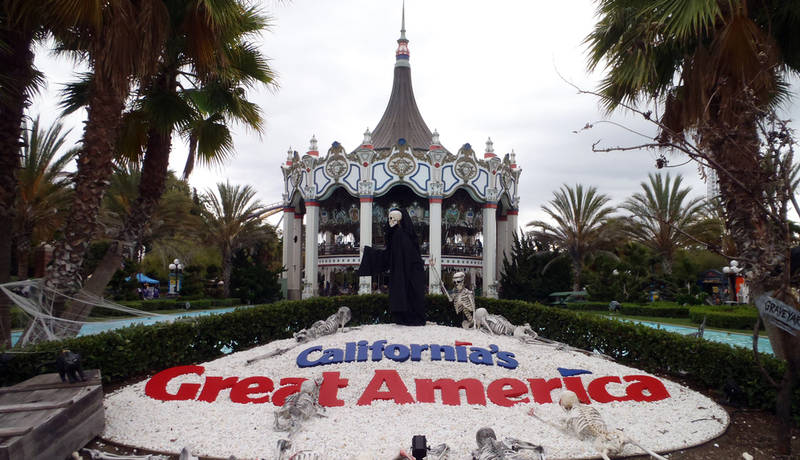 Brace yourself for the scare of a lifetime during the Halloween Haunt at California's Great America!  With 8 horrifying mazes, like Roadkill Roadhouse, Tooth Fairy, and Cornstalkers, Halloween Haunt produces screams that can be heard across the Bay Area.  Take in macabre performances, such as Blood Drums and Opening Scares.  And, enter spine-chilling Scare Zones, like Ripper's Revenge.  It's what to do in San Francisco if you need a little hit of adrenaline.
Hi there!  Do you feel like we missed one of the best Halloween events in San Francisco?  Let us know in the comments and we'll add it to the list during our next update!