To say that visiting New York city caught me off guard is an understatement. I expected to like it, I had hopes for it but wouldn't say they were too high if I'm honest with you. Why, I hear you ask? Well, it's a "popular city and probably super overrated…"
That's what I thought. Until I arrived there.
And WOAH. Pretty much from the very moment after leaving the airport, I was seriously surprised. I knew there will be a lot to do, but what I thought was nothing compared to the reality. I thought it's extremely expensive, and yes it can be for sure, but it can also be done on a nice budget. I assumed people will be nice(-ish), but wow they were so friendly, especially after hearing our accents hah.
Anyway, what I'm trying to say is that New York City is a really cool place to visit, so if you have a chance, it's worth taking it! And before you start worrying about the monies… here are some tips for travelling New York cheaply. Aka, cool things to do without spending an absolute fortune.
Oh, and one more thing. That saying to not judge a book by its cover… once again, so true.
Gantry Plaza State Park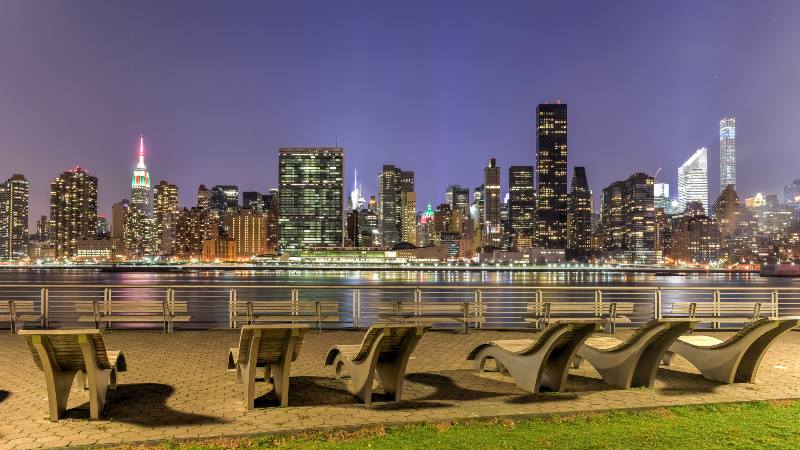 15 minutes from the Grand Central Station, you can find yourself in the Gantry Plaza State Park. Now, to call it a park seems like an understatement, to be honest with you. This place is something else, it's a 12-acres of park and promenade right along the East River, meaning that the views of Manhattan are pretty breathtaking. What used to be an abandoned, industrial, super sad looking area, now it couldn't be more interesting.
Be a part of a tv show recording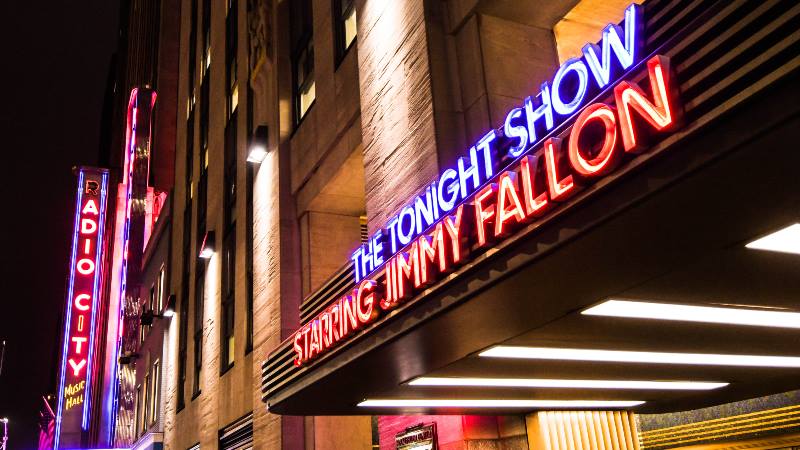 Whenever you ask anyone about what to do in New York City, most people will not forget to mention the Broadway shows. And that's fine, but they can be slightly expensive, especially if you're on a budget. Well… what if I tell you that you can still have a super fun night in the entertainment industry for $0 instead of a lot of dollars?
You could literally be part of The Daily Show, Good Morning America or The Tonight Show Starring Jimmy Fallon. All of these are completely free, you just have to apply for the tickets ahead of time. And to make things even better, some of them are at the Rockefeller Centre from where the views of Manhattan are my absolute favourite. Winnings.
Oh, there's also Saturday Night Live, but getting tickets to it is kind of a lottery, literally. Although if you're willing to stand in the queue, you might be lucky enough to get in.
A free film walking tour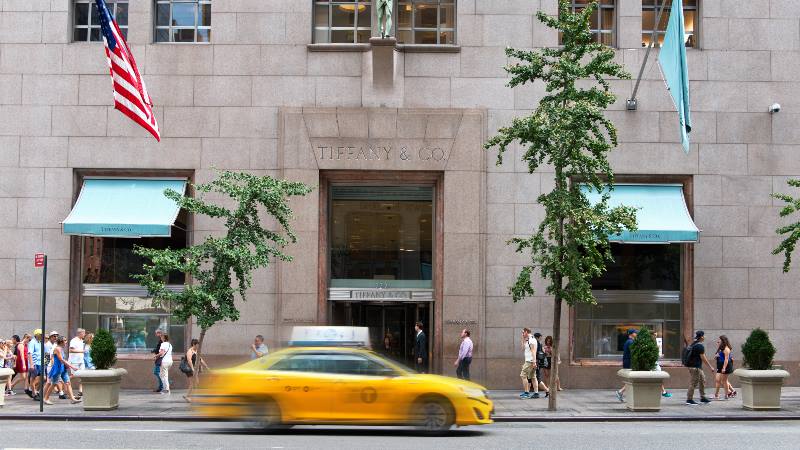 We all know New York has appeared in an insane amount of movies, tv shows etc. and of course there are loads of walking tours and trips that you could join to visit those. BUT, did you consider doing the tour yourself? This means, it's up to you which spots you'll see, when and how much time you'd like to spend wandering around.
Friends, Sex in the City, Breakfast at Tiffany's, When Harry Met Sally, I am Legend, Night at the Museum.. this is just the very beginning.
Here's a map of only some of the spots. Have a quick search online and you'll find loads more. You're welcome.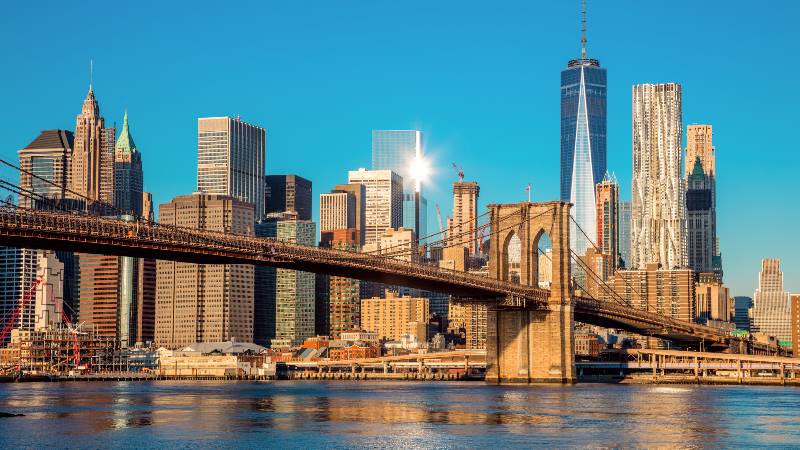 New York has insane sunrises. I kid you not. Pictures don't even do it justice. Try to wake up early to watch the sunrise from one of the most iconic bridges in the world. Another plus? There's barely anyone around at that time so picture opportunities will be incredible.
If you're not an early riser, but still want to capture the view, taking a bike tour might be the best way to experience this most iconic of bridges.
Flea Markets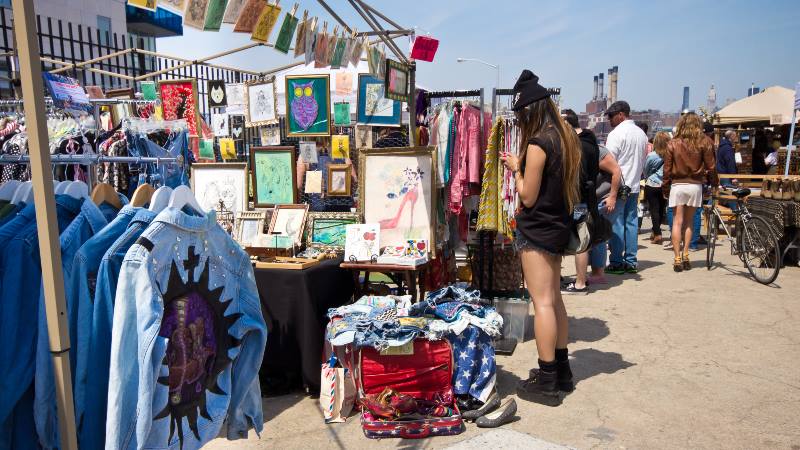 New York has so many brilliant flea markets it's unreal. If you're a fan of cool vibes, vintage style, art, food etc, then I'm pretty certain you'll enjoy wandering around those. There is the Artists & Fleas (Chelsea), Brooklyn Flea (super cool), Grand Bazaar just to name a few
PS. You might want to leave some extra room in your luggage before leaving for New York as I'm pretty certain you'll need the space after visiting even one of the markets.
So here you go! My tips for travelling New York cheaply. Enjoy!