What's all this fuss over a rock in the middle of nowhere? I convinced tour-guide and bush veteran Sean to dish the dirt on Uluru and it turns out there's more to the Red Centre than the big red rock.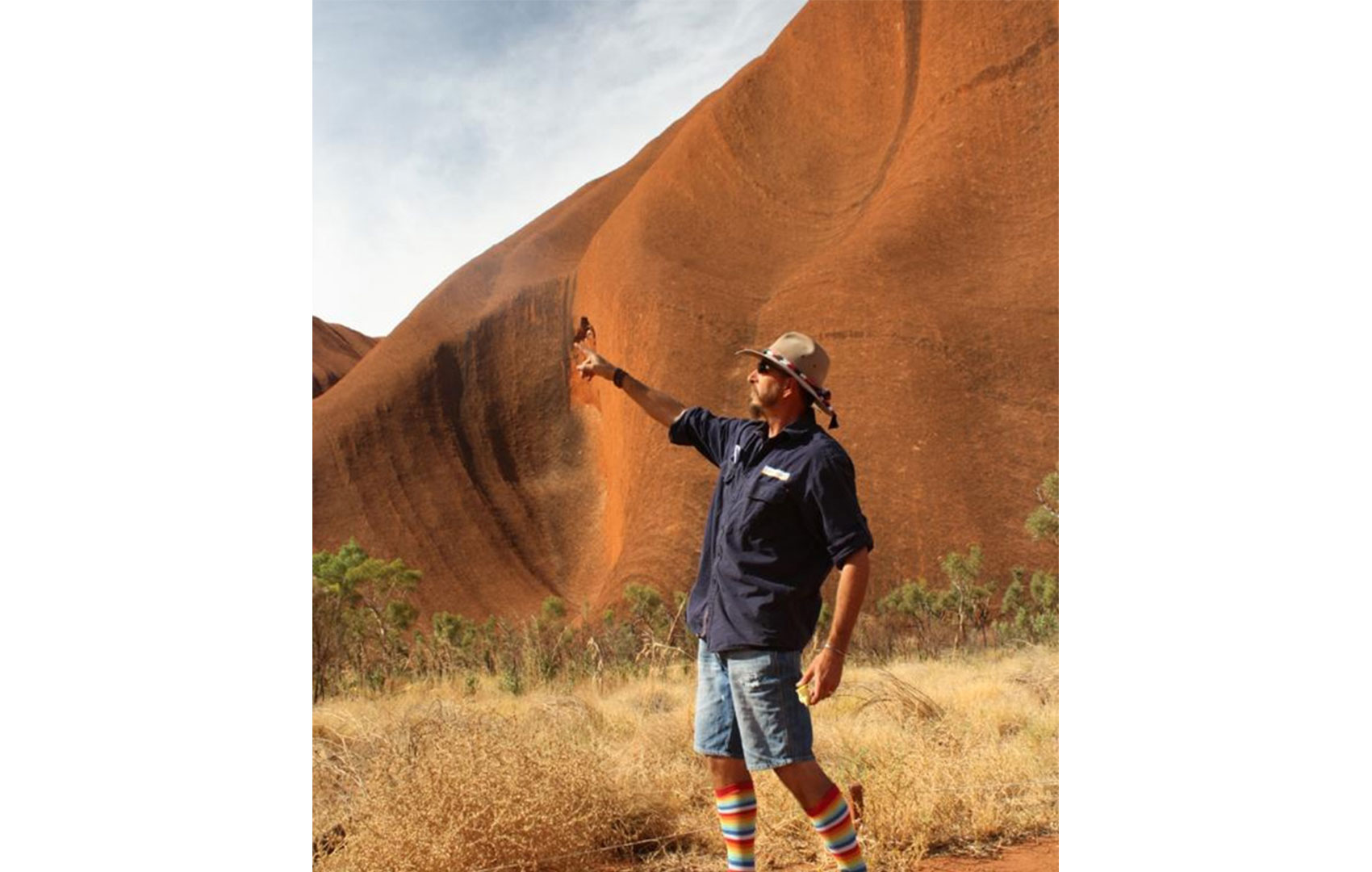 Most people assume that Uluru is the region's only real showstopper…but they clearly haven't seen Shaun's garish socks yet! Uluru is not the Red Centre of Australia (or the geographical one for that matter); it's just one point of the Golden Triangle.
Tour the triangle in this order to save the best till last: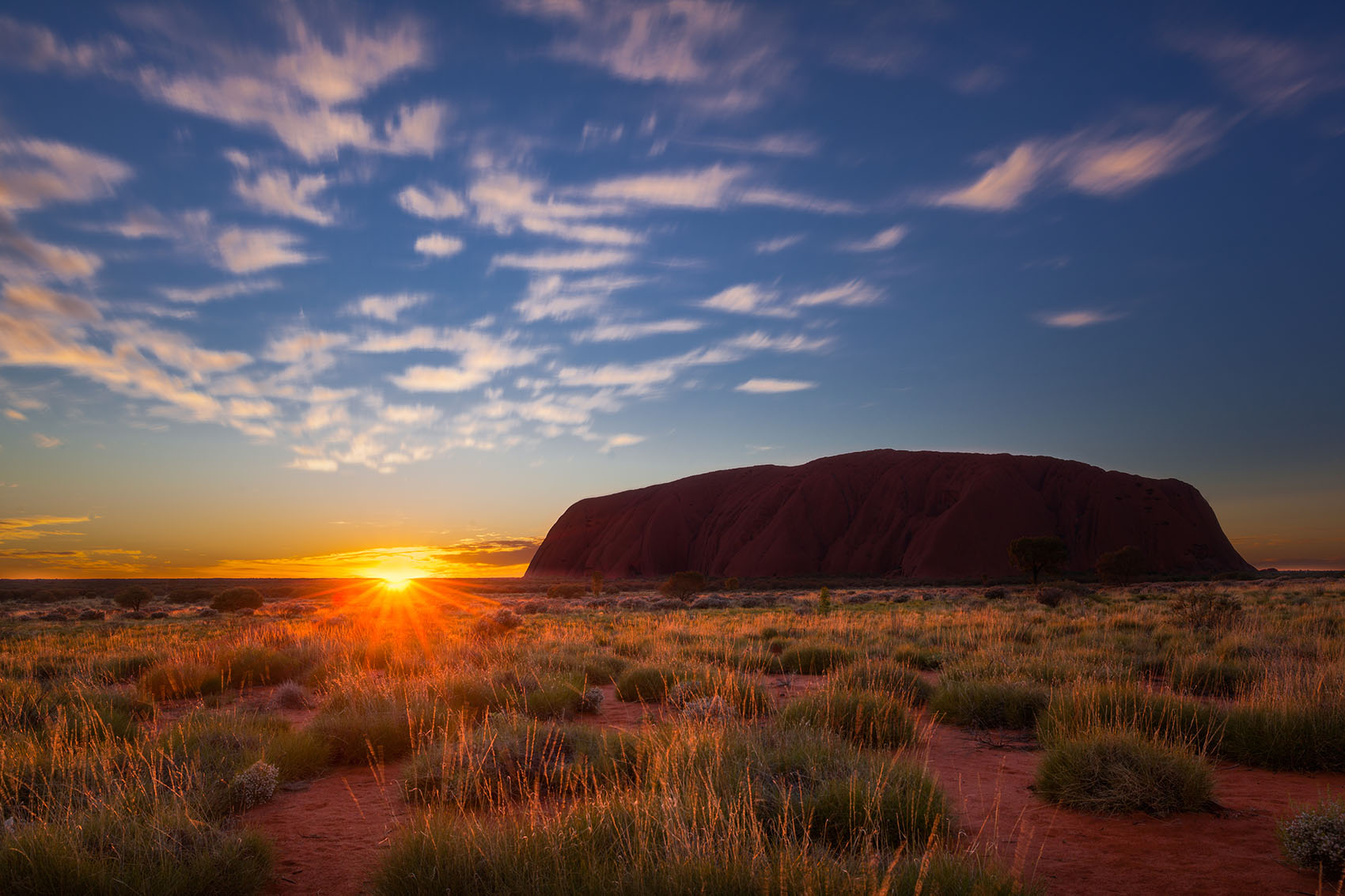 Uluru is the biggest name on the block but not the biggest rock – Mt Augustus in Western Australia takes that prize. That said, at 348 metres high, 3.6 km long and 1.9 km wide it's no pebble either. Although its possible, the indigenous population prefer that you don't climb Uluru so why not walk the 9.4 km circuit around the base instead. After all, the best view is of the rock, not on it. Go for sunrise and sunset to capture the magic on camera.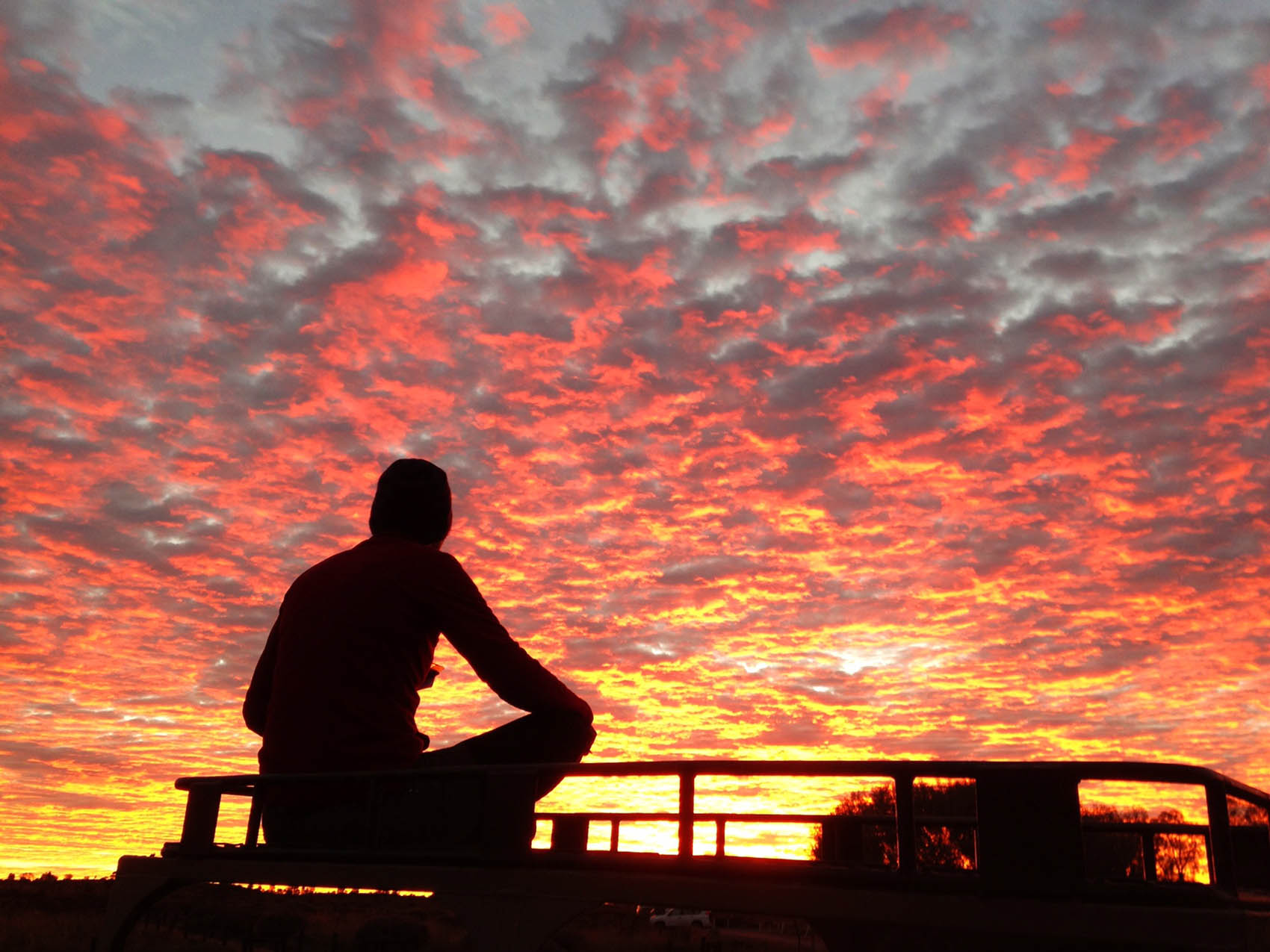 Did you know? Uluru is naturally grey, not red. The rock is high in iron and the red colour is actually rust.
Kata Tjuta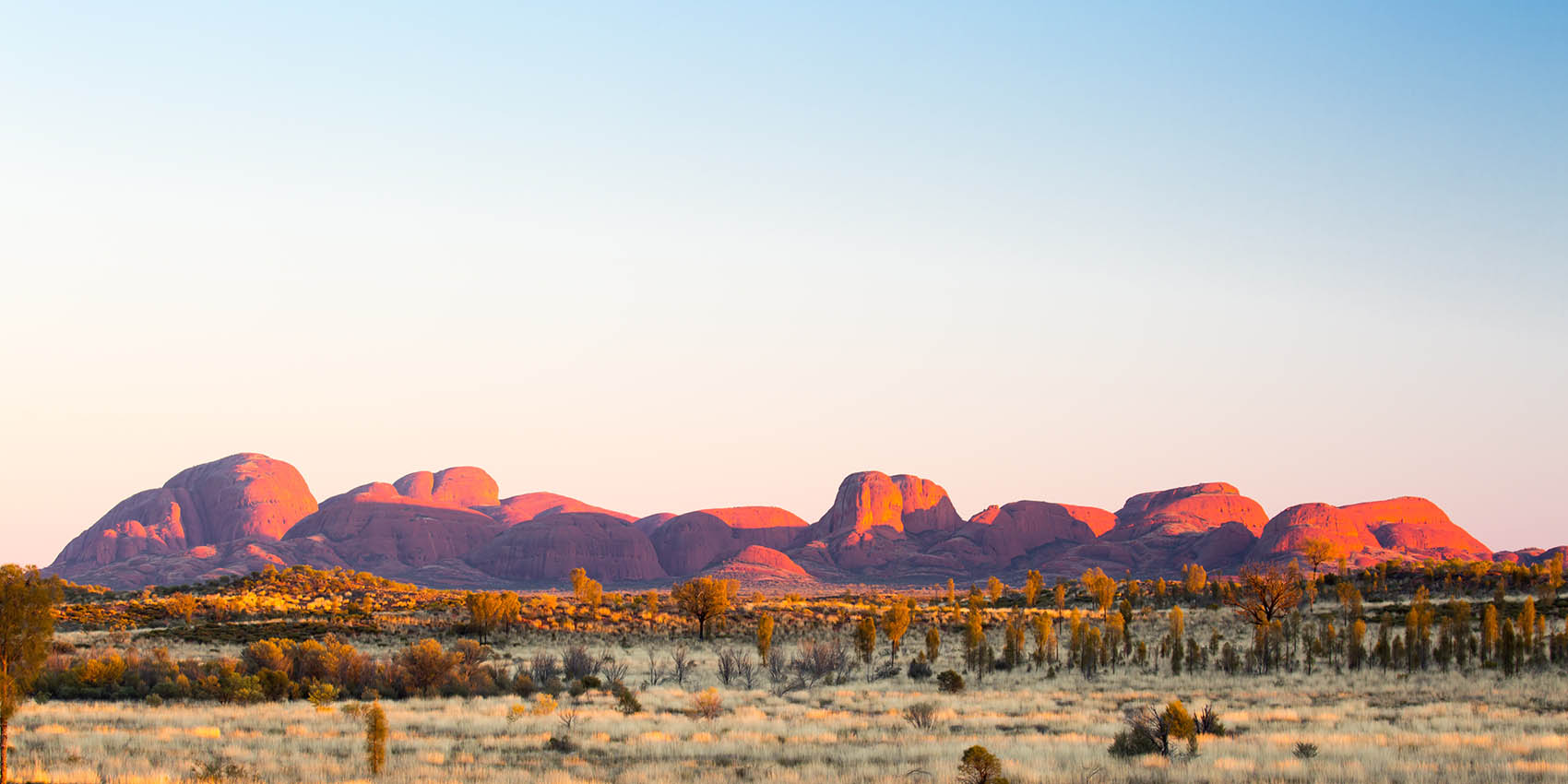 Uluru sees all the hype and yet Kata Tjuta has the bigger rock (546 metres tall) – figure that! Picture Uluru, replicate it 36 times, add some height and you have Kata Tjuta, a.k.a. Uluru on steroids. Walk the park's 7.4 km Valley of the Winds circuit for some serenity in the rugged wilderness after the bedlam of Uluru.
Did you know? One of the domes, Mt Conner, is so frequently mistaken for Uluru that it has earned itself the nickname 'Fool-uru'.
Kings Canyon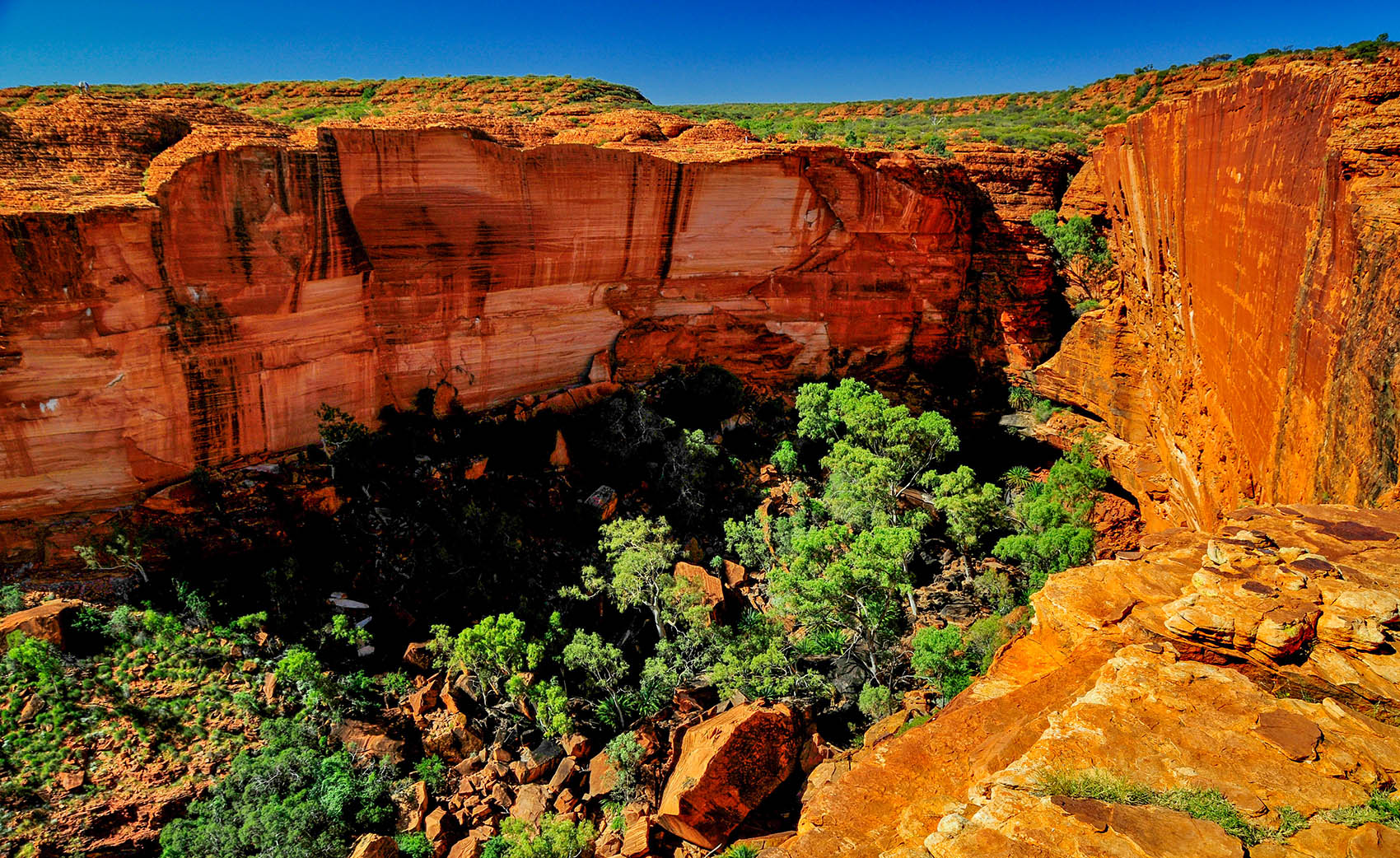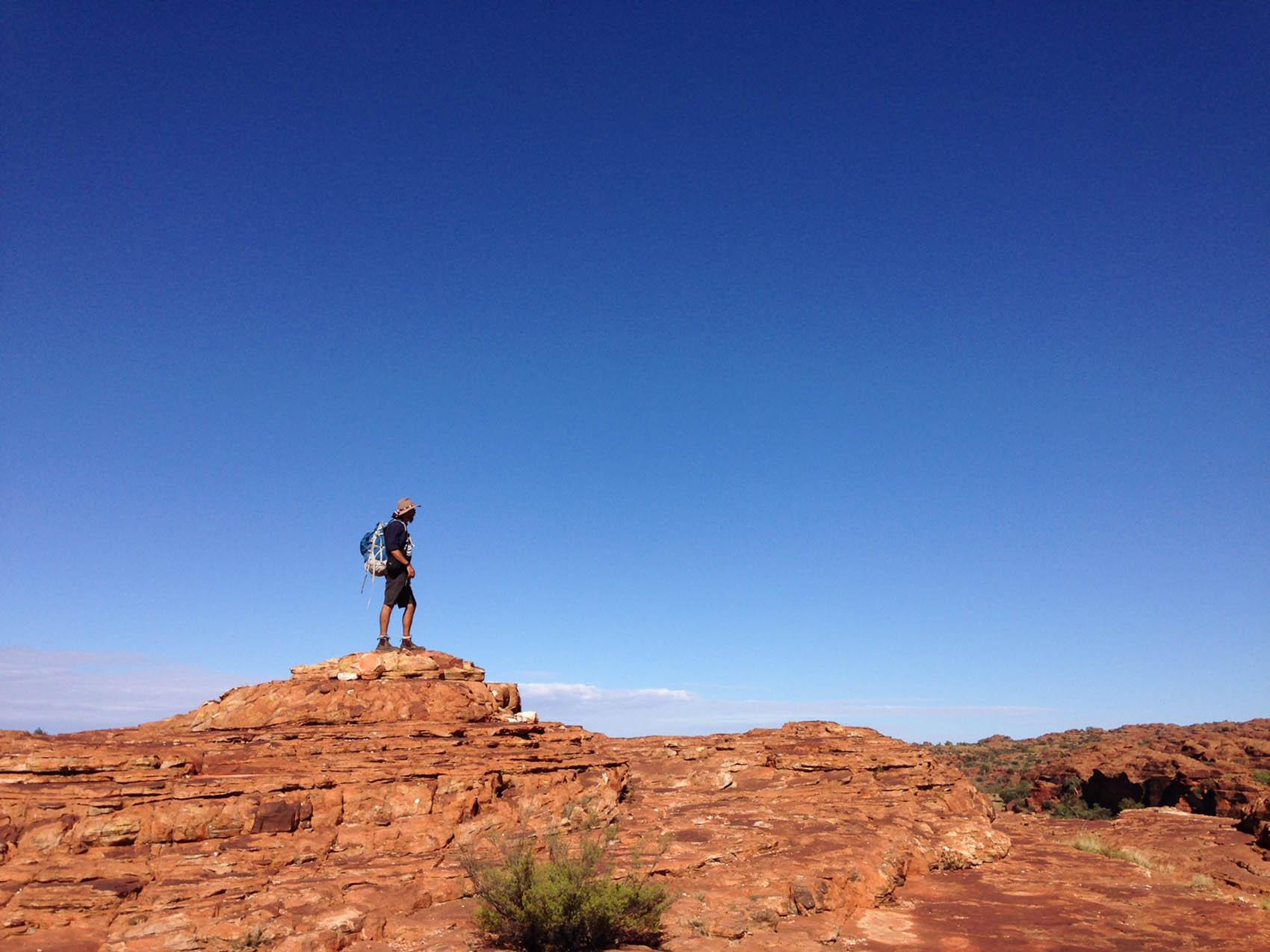 The pièce de résistance of the Red Centre, Kings Canyon is an oasis in the desert – literally. The 300 metre deep chasm in the Watarrka National Park is the trip highlight for every visitor. Embark on the Red Centre's best bush walk along the canyon's rim or, better yet, jump on a camel!
Did you know? Kings Canyon is home to the real life Garden of Eden – a permanent waterhole on the Rim walking route. There's no sign of Adam and Eve here and no need to resist the temptation to swim!
Kangaroos, camels, bush-walks, bbqs, uninterrupted blue skies and the distant drone of the didgeridoo; Australia doesn't get more outback than this.

Trio ticked off, its time to sit down to one last supper. Book a seat at the Sounds of Silence Dinner Experience for sustenance, sunset and stargazing.