Ah, The Algarve, a Portuguese region that sparkles to the joyous sounds of people having fun, playing sports, exploring and making the most of the sunny climate. Oh, and relaxing of course. Soaring cliffs and caves make way for sandy beaches and pristine resorts. It's a destination that's become a favourite for millions. Love your surfing or golf? Then this is the region for you too. 
This Southern region of Portugal is more than just a holiday retreat. It's a place that is lined with resorts and villas, that at night vibrates to the sounds of music in the bars and clubs. The beaches and resorts lead to rolling countryside and rural farmland. Lagoons filled with birds and lined with almond trees. You'd think you'd have arrived in paradise. Perhaps you have?
So, if the Algarve appeals, what should you do? Where should you be spending your time and energy? Time to grab your surfboard and join the millions that make the Algarve their destination of choice.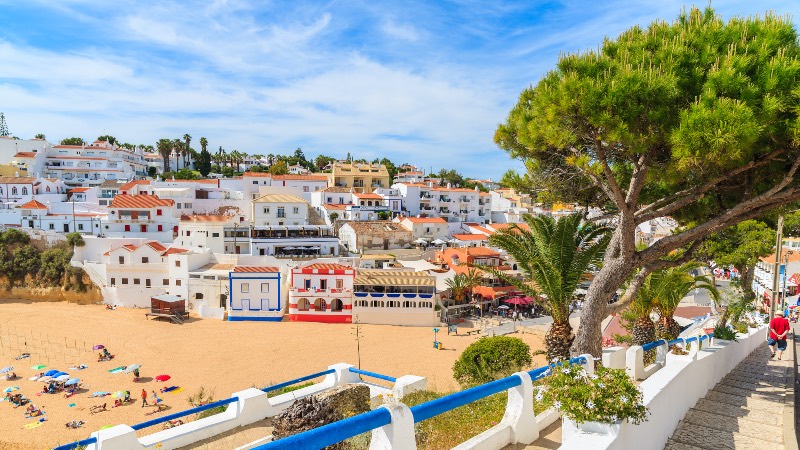 Heading to the Algarve will mainly be about soaking up the sun, playing some sport or messing around in the water. It's worth, however, taking some time out to explore the region or perhaps try something new. Taking a jeep safari, for example, swimming with dolphins, perhaps a spot of wine tasting. The beauty of the Algarve is that it's an area that combines the modern-day travel needs (relaxation, nightlife) with the need for adventure. So be sure to adventure away from the beach.
Head to Faro
It's worth taking a tour out East or West along the coastline (more soon). And a visit to the area's largest city, Faro, is worth an exploration. Visit here and you'll notice how Portuguese it feels (I know it's strange to say that, but it's true). It's an underrated place and can make for a fun stopover. There's a nice marina and plazas to explore. The old town is ringed by a medieval wall, with cobbled streets and beautiful squares. Sounds idyllic, right? Oh, I should mention there it is a bone chapel to explore, as well as museums and churches, and plenty of cafes and restaurants.
East and West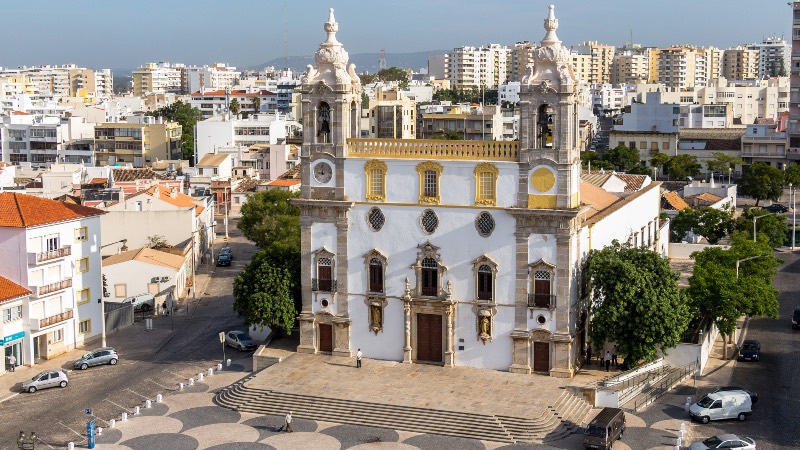 There's always something special about exploring coastlines, their changing landscapes, the way nature has affected on them. Head West and you'll be able to visit places like the ancient capital Silves, with its Moorish Castle. Head up high (902 m above the sea level) at Fóia. Trust me, it's some view. There's also Lagos, a place packed with history and then there's the 'end of the world', well that's what Cape St. Vincent is appropriately named.
Head East and you'll find culture and leisure. You'll visit places like Almancil, Faro (see above), and Olhão–a place where cubism is as central to the architecture as the old buildings. It's quite the contrast from the West. Both, though, are well worth exploring.
The Algarve is a favourite with tourists, it's sunny climate, a plethora of sports options and beautiful places to explore. There's little wonder then that people return year after year. Perhaps it's time you joined them.