As places go Sharm el-Sheikh may not have the heritage of other, more prestigious neighbours, but this purpose-built oasis on the water's edge isn't there to provide its visitors with historical attractions to immerse in. Oh no, this place, with its mega-sized resorts is all about the water sports, the sun and fun. This is a destination where basking in the heat of the Egyptian midday or taking a dive into the crystal clear waters claims top priority.
A purpose-built resort, however, shouldn't put you off from exploring. There is beauty found in all places and when you can offer stunning diving experiences, and excursions to some unbelivable places. Well, a moment away from the private beach can pay huge dividends. Take the swimsuit, the snorkelling gear, but be prepared to venture out.
In and around Sharm el-Sheikh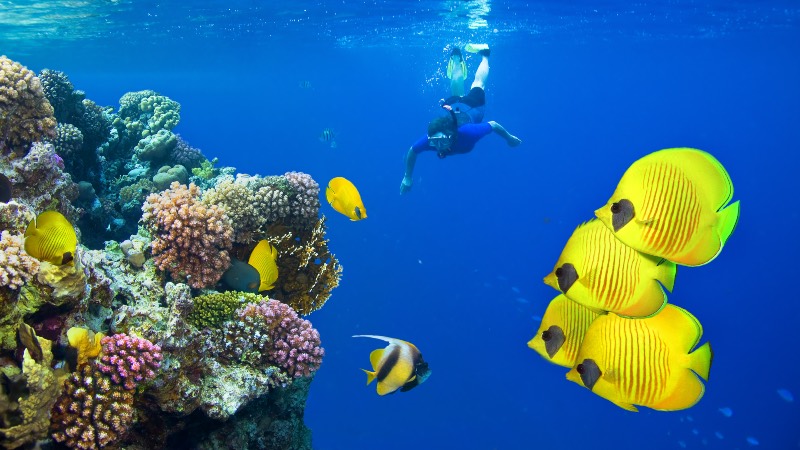 Much of your time will be spent at the resort or heading for one of the diving sites (more on them soon). You'll also find the chance to go camel riding and head out on desert safaris. Take a walk and there is a lovely harbour at Sharm el-Moiya and for those who want to shop the Sharm el-Sheikh mall. A stroll and your souvenir shopping sorted.
It's between Sharm el-Sheikh and Ras Nusrani in the Red Sea that provides the superb diving sites. There are plenty to choose from, including places with names like Thistlegorm, Ras Um Sid and Thomas Reef. So, head there if you love your underwater adventures.
If you want to venture on land, in and around the resort, then Sharm el-Sheikh has two national parks. One to the north – Nabg Nature Reserve and Ras Mohammed, with its remote beaches and campsites. But it's about the dive sites, coral reefs and crystal-clear waters, oh and the sun of course!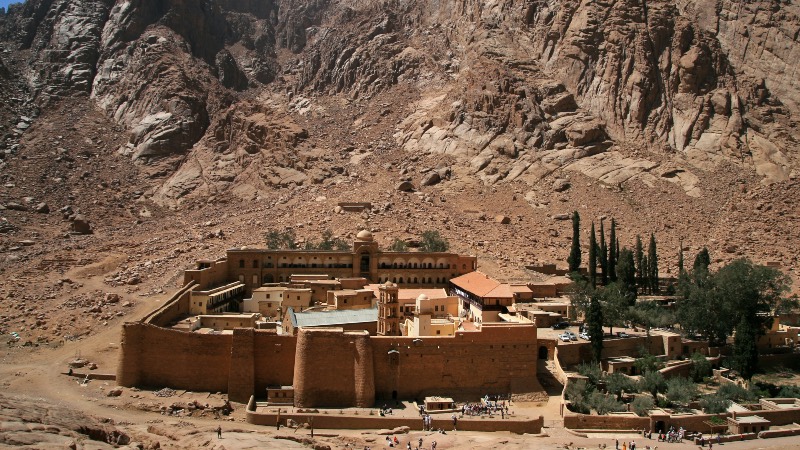 If you can pull yourself away from the beaches, then excursions to places deeper into the country are well worth the time and effort. There's only so much beach time one can have, right?
St Catherine's Monastery – At the foot of Mount Sinai you have St Catherine's Monastery. It' believed to have been built around the Burning bush from Moses' time. It's an imposing citadel with many ancient icons, manuscripts, and mosaics. There's also the bonus of visiting the multi-coloured cliffs of the coloured Canyon of Sinai.
The Pyramids – It's a long day tour for this one, but hey, it's the pyramids!! This is a day trip to Cairo, so you'll get to see those most famous of attractions as well as exploring some of the capital city. It'll be quite the contrast to the modern features of the resort!
There's no denying that Sharm el-Sheikh is a top-quality resort area, perfect for a spot of sunbathing, cruising and water sports. Spread your wings a little and you'll discover a lot more than the modern concrete-jungle.