You know that exquisite sensation you experience as saliva rushes to your mouth in orgasmic anticipation of Christmas dinner or the chippy after a night out? Well in China it hits like clockwork three times a day…and I'll be honest, with pretty much every whiff of freshly steamed bao on the street.
Some aspects of Chinese culture I'll never get used to but eating is not one of them. Chinese food can seem strange and not all of it suits Western tastes but – big BUT – it can also be taste bud tingling and button-poppingly sublime.
Here are a few of my favourites in Shanghai:
Xiao Long Bao @ Din Tai Fung – multiple locations citywide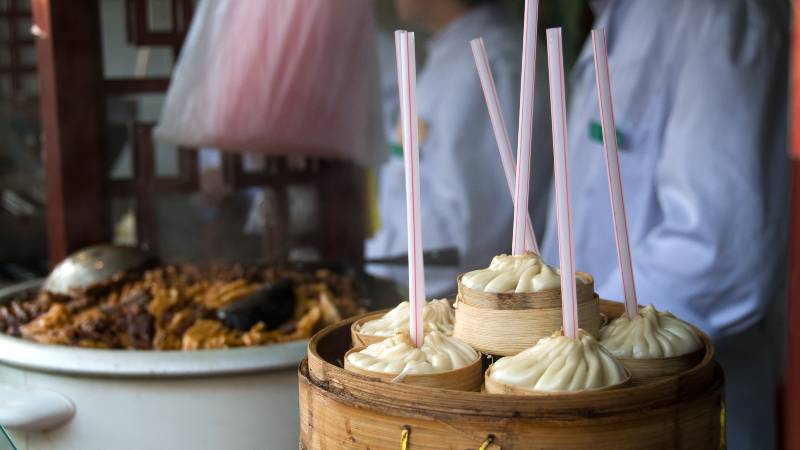 This is a Taiwanese chain but don't let that fool you, they serve some of the best dumplings in China – and I'm no novice. Try the Shanghainese speciality 'soup dumplings' (often sold with plastic straws) and be careful not to puncture the dough and lose the prized pork broth. The only thing sadder than losing the meaty nectar entirely would be scolding yourself on the first and ruining the rest. Don't pop it in all at once. Pierce, blow, sip!
Lamb Shank @ Dongbei Renjia – multiple locations citywide
Nothing says fine dining like a pair of plastic gloves alongside your chopsticks. This northeastern chain serves up ginormous hunks of meat worthy of the Round Table – glove up and dive in!
Jianbing @ any street vendor – locations citywide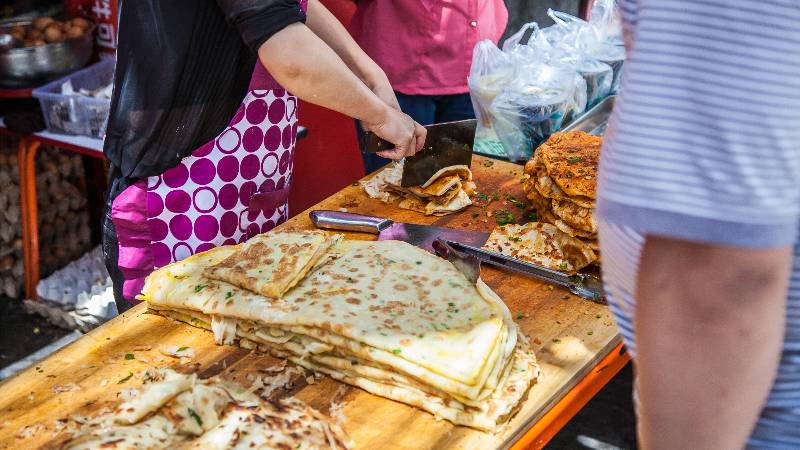 It didn't take long for Jianbing to supersede coffee in my morning ritual. These savoury crispy pancakes can be whatever you want them to be: just point and pick as the whim takes you…but never leave out the crunchy wontons. Trust.
Hong Shao Rou @ Grandma's Kitchen – 1 Hongqiao Rd, XuJiaHui, Xuhui Qu, Shanghai Shi, China, 200000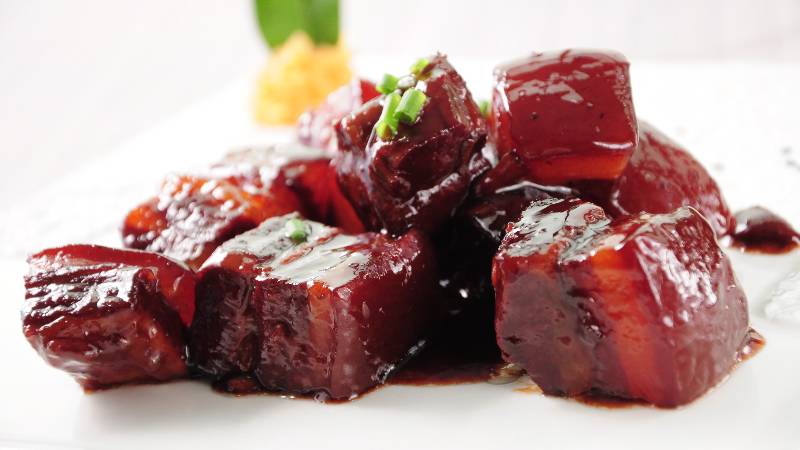 Chairman Mao's favourite dish and my last meal request if I were to end up on Death Row (probably if anyone ever got in the way of me and my Hong Shao Rou). Pork belly is braised until it melts in the mouth and caramelised in a sweet, salty, seductively sticky sauce. My brother's partner makes the best version of this dish but good old Grandma isn't far behind. Try her mapo tofu too.
Southeast Asian @ Gu Cun – 14 Cangwu Rd, near TianLin Lu, Shanghai
My old favourite haunt is a virtually unknown and almost impossible to track down but after some obsessive Google mapping (to give Dev Patel in Lion a run for his money) I can share Gucun with the world. Everything is good but their curry – served in a hollowed out loaf of bread – is sublime!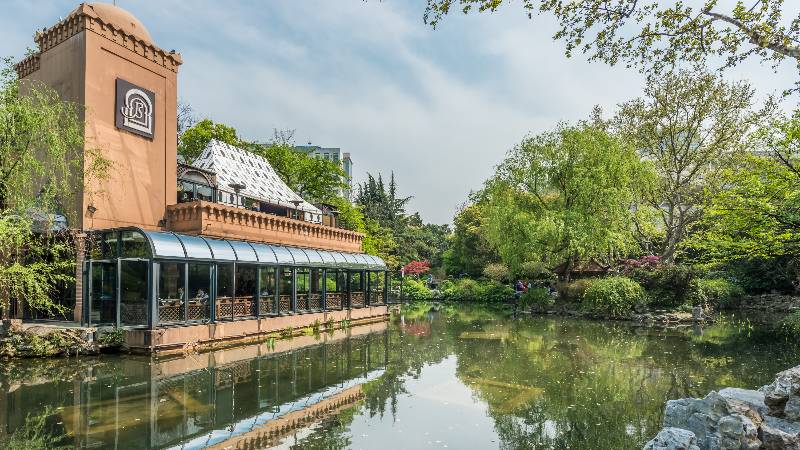 Sip cocktails and toque on a hookah in this iconic venue in the middle of People's Park. The only thing beating its location is its happy hour – Gānbēi to that!
Egg Tarts @ Lillian Bakery – multiple locations citywide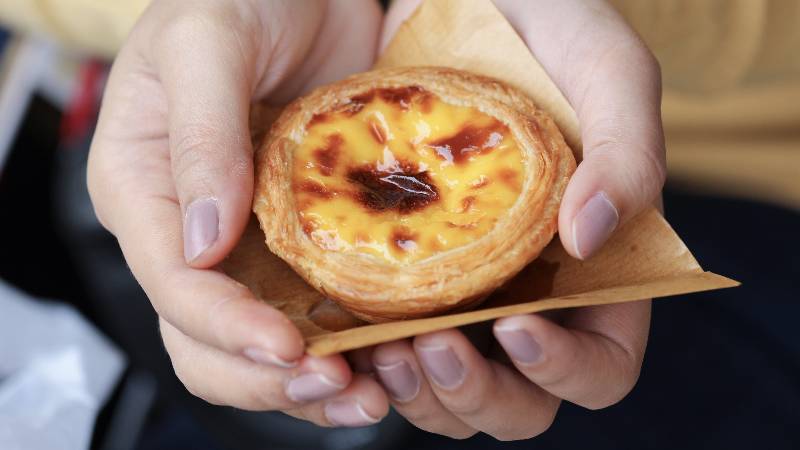 If a croissant and a crème brûlée were star-crossed lovers then the egg tart would be their love child. Flaky pastry cups voluptuously creamy custard filling – at RMB 4 a pop this is by far the cheapest ecstasy on the market.
Uyghur Samsa @ Shanghai Muslim Food Market – No.4, Lane 1328 Changde Lu, Shanghai
Nothing beats the sizzle of lamb kebabs and scent of cumin wafting down Changde Street every Friday afternoon and nothing says the weekend like Uyghur Samsas.  The Muslim take on a samosa is spherical, doughier and smuggles some serious lamb juice.
Hot-pot @ Hai Di Lao – multiple locations citywide
YouTube clip courtesy of looxx008
Hot-pot restaurants are a dime a dozen in China but Hai Di Lao is one of a kind. It's known for over-the-top customer service and diners have their shoes shined, nails done and necks massaged whilst waiting to be seated. Order from an encyclopaedia of raw meats, vegetables, tofu, dumplings and everything under the sun before cooking them yourself in a steaming broth. Insider tip: Order the house made noodles for some dinner entertainment.
Visiting China soon? Let me know if these tasty treats live up (and bring me back a doggy bag please!)