Travelling through Bangkok in general is always an adventure, but throw a motorised rickshaw into the mix and you're guaranteed a memorable ride. Whether you find it thrilling or a nerve-wracking, white-knuckle experience, travelling by tuk-tuk is never dull.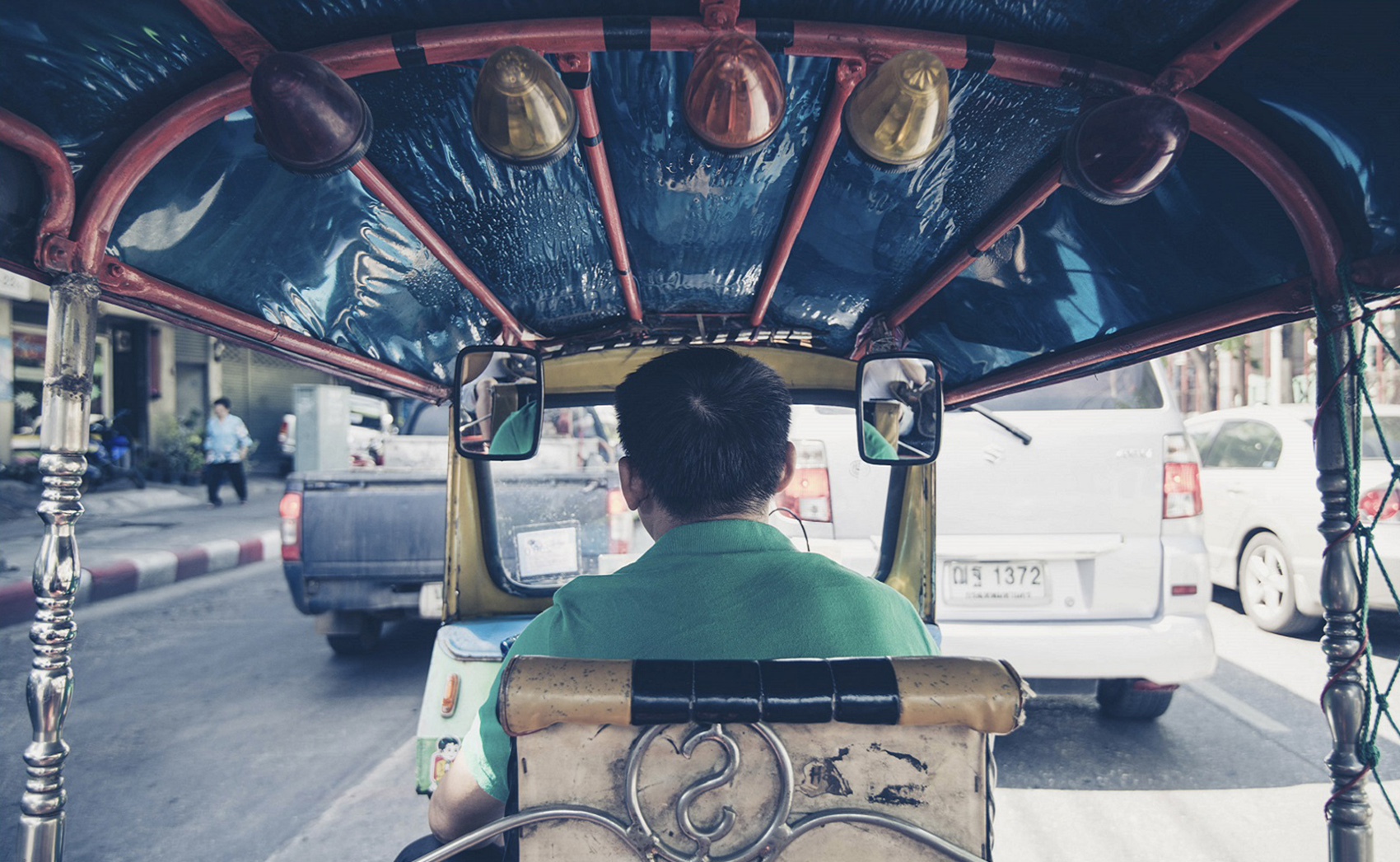 These three-wheeled motorised rickshaws, a World War II, throwback, is a fairly cheap way to get around the city. The drivers are somehow able to wriggle through Bangkok's legendary stand-still traffic.
If you don't have too much time to spend in Bangkok (a sacrilegious situation) then taking a half day (between 4 and 5 hours) tour of The Big Mango is the best way to get around and see the main sights and monuments. However, don't try to randomly pick up one on the streets or at the tourist points or even worse let some friendly stranger (a tout in disguise) help you to hire one. The tuk-tuk scams in Bangkok are legendary and can be quite distressing.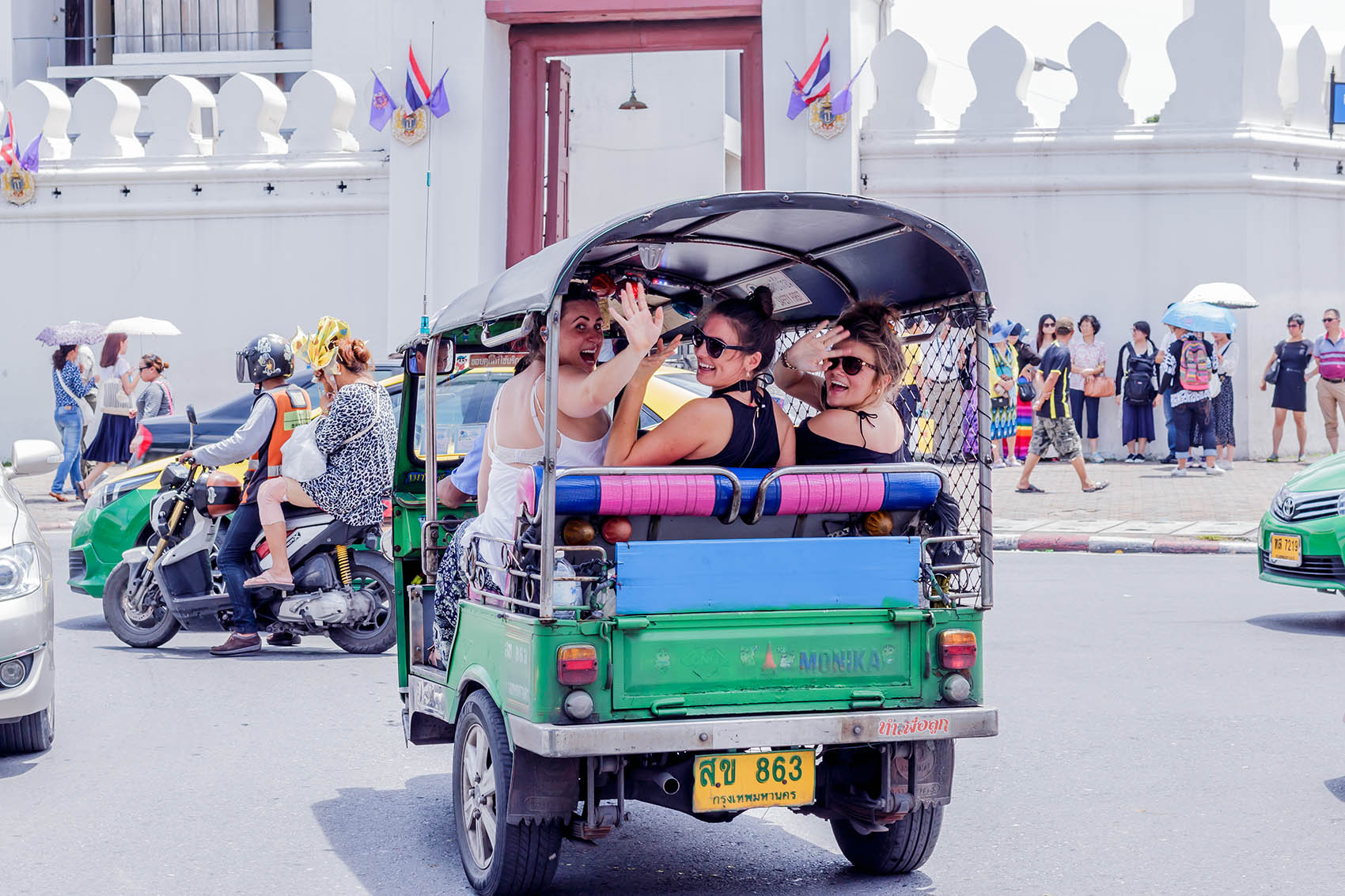 One of the best options is to walk into a large/brand name hotel and ask the concierge or the travel desk to hire one for you. The staff will get you a 'reliable' English speaking driver and the scam possibilities are reduced as they don't want to get into trouble. The other option is to book the tour from your local travel agent before you leave home.
Anyway once you clamber aboard these iconic little Formula 1 wannabe's you will be in for an adventure. Weaving through traffic and the crowded lively back streets of Bangkok you will be taken to the Phra Sumeru Fortress, the Buddhist temple of Wat Pho and the Golden Mount.  Along the way you have to spend a little time in colourful Little India, the Amulet Market and that of Woeng Nakom Kasem, the famous "thieves market."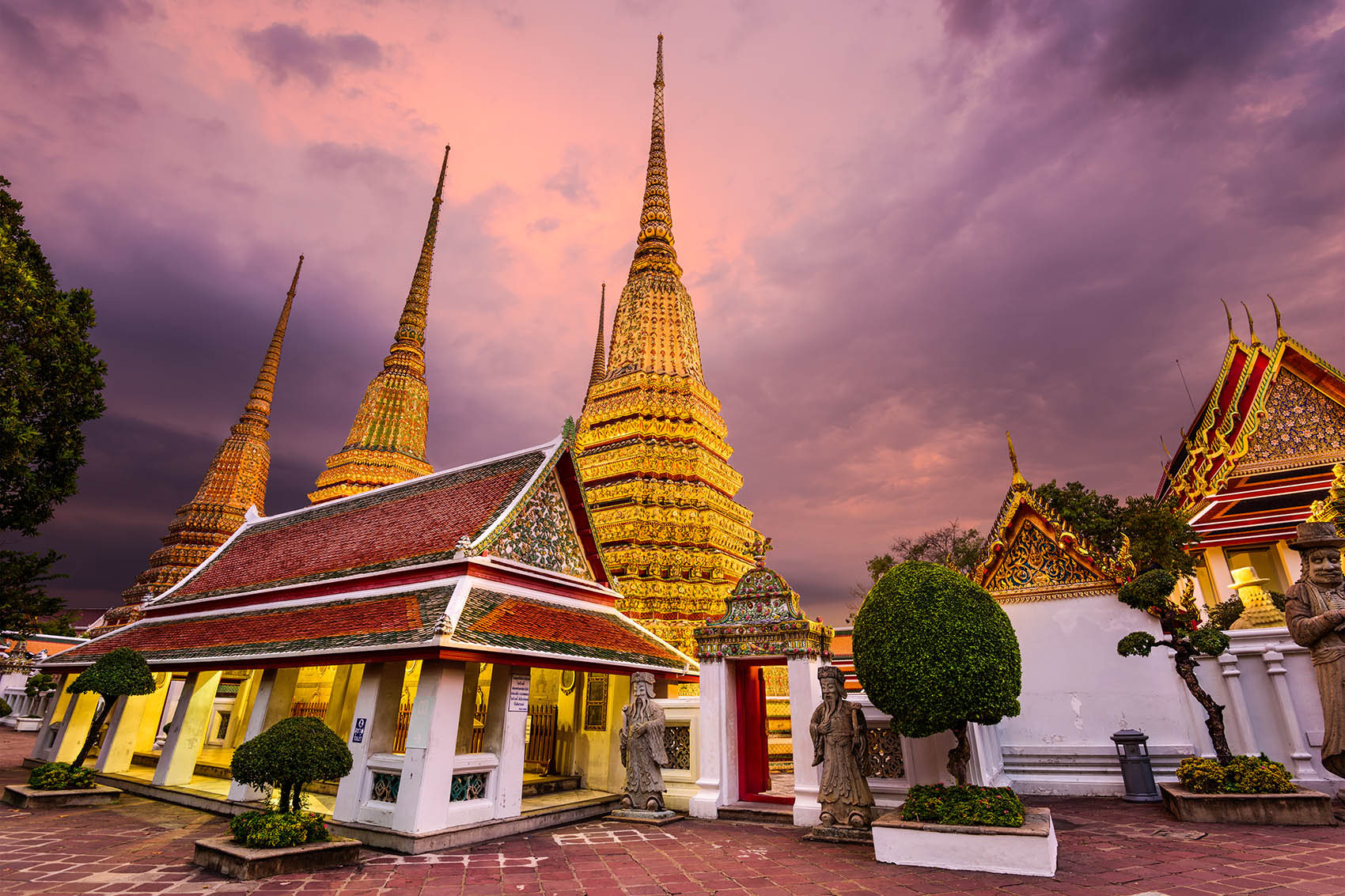 During any form of tour in Bangkok stopping at textile/cloth, gem and jewellery shops is like a rite of passage. There is no escaping this part of the sightseeing in the city – unless you walk around on your own. Even the itineraries of world-renowned tour companies will have an obligatory showroom/shop stop.
Sightseeing Bangkok in a tuk-tuk is a different kettle of fish. There are innumerable scams that are aimed at getting you into gem stores, massage parlours or the like. If you are trapped by one of these sweet talking tuk-tuk drivers you could wind up having a harrowing time at a store and bullied into buying some cheap stuff that you don't really want.