You're in Naples, its approaching dinner time, your tummy is rumbling! You only arrived that day and you're unsure of where to go or what to eat. Answer: Pizza, search for pizza. Not some complicated pizza perhaps, just a simple Margherita. Why? Well, you're in the home of pizza! What better place to find the perfect one than here? *Let us know by the way, searching for the perfect pizza is high on my list when I head to Italy.
Of course, Naples is much more than just searching for the perfect pizza! Although make it high on your to do list! A visit to Naples is a raw and stirring experience. You're in one of THE most magical cities in Europe after all. So, let's explore, not just around the city itself, but beyond as there are treasures to be found beyond the city limits.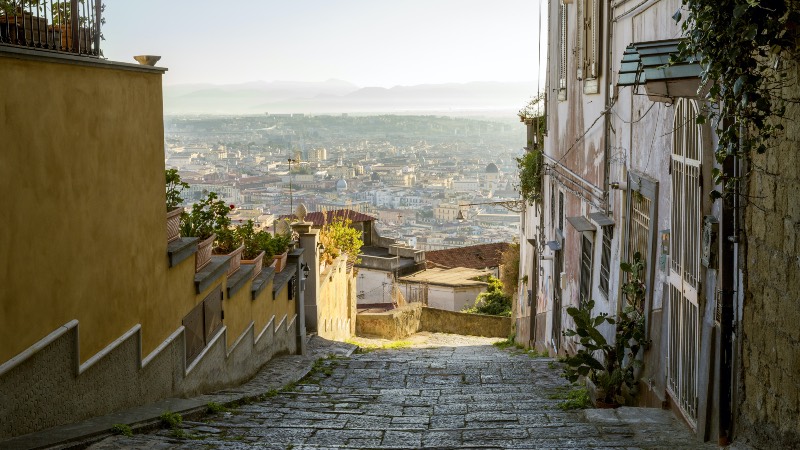 If arts and culture is your thing, then you'll love Naples. History and food & drink? Then you'll love Naples even more. For starters you'll find two royal palaces and three castles, not forgetting the ancient ruins, which include incredible frescoes.
For museum lovers head for Museo Archeologico Nazionale, where Pompeii artifacts (frescoes and mosaics) are on display. Make sure to visit Pia Monte Della Misericordia for some serious Caravaggio gawping! And you're only scratching the surface! There's the Palazzo Reale (one palace) and the Duomo (cathedral) to enjoy and explore too. Might be a good idea to hop on a bus tour to see it all.
Food and Shopping
Back to the pizza love-in! Saying that, I'm doing Naples a dis-service. It's not just about pizza! You can add in the best pasta and espresso too! Find the street markets and get indulging. Top tip here, see what the locals are eating and try what they are having. After all, they know best, right?
Shopping is a little different in Naples. Yes, you'll find the big global chains, but they play second fiddle to the small family-run businesses. From the perfect suit to handmade leather gloves and everything in-between your shopping, might end up with some interesting and exciting purchases! I have warned you.
Beyond the City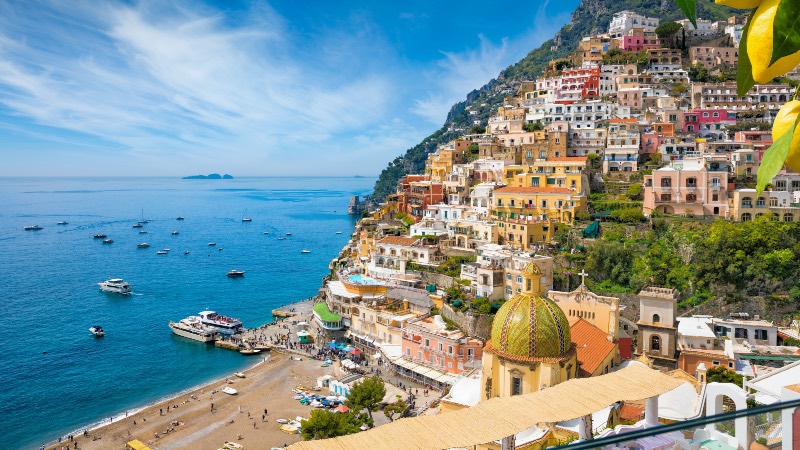 Beyond question you must head out of the city and explore the region. For one, Pompeii isn't far away. This wonder of the world could be a trip highlight. Visit the city where time has stood still for thousands of years. There is no place like it on the planet. And while you're at it, you could even visit the culprit for this disaster! Mount Vesuvius, which dominates the skyline and the surrounding region!
The Amalfi coastline is also worth touring. Stunning coastline vistas and beautiful shoreline villages and towns to explore. What an incredible area to go exploring, you lucky people!
As snapshots go, Naples ranks high on places to visit in Italy, perhaps Europe. No, let's go with the World! History, culture and plenty of arts, food and drink. What more could you ask for? Oh yeah, the perfect pizza! Off you go. And do let us know!