Looking for a Baltic retreat? Then it's time to consider Riga the Latvian capital. A city on the tourist radar for a few years now. A Baltic capital that's welcomed party goers to culture seekers. Where gothic spires dominate the skyline, and buildings of the art nouveau style line the cobbled pavements.
From the outside Riga's image is stylish, but step below the surface and you find a dynamic, hip city that also boasts a burgeoning food and nightlife scene.
Riga is a city to explore the churches and museums by the day and to try the experimental restaurants by night. Join us as we look at how to spend your time here and the places you should be visiting.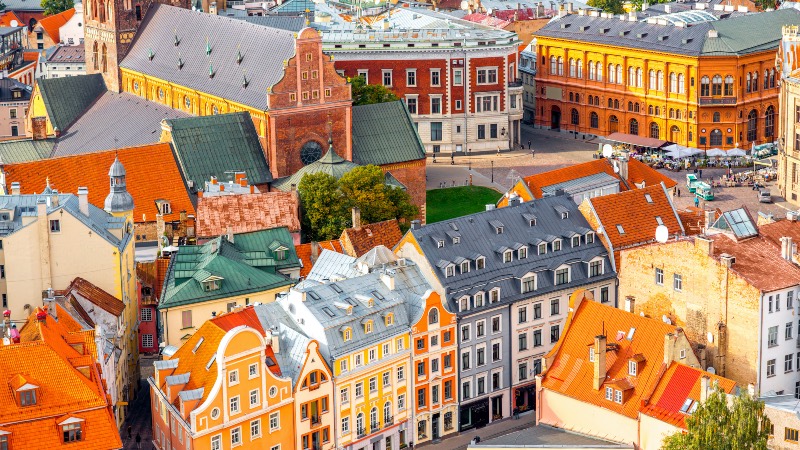 Wake up and get yourself ready for a day of exploring. In a city with such art nouveau styled architecture, you'll need your eyes focused as you wander the area, looking at the churches and buildings that line the streets. Talking of architecture, the following places are well worth seeing and exploring on your first day here.
1. Riga Cathedral–It's the largest medieval church in the Baltic, so plenty to see
2. Alberta Lela–for the architecture, it's a street with residential houses, restaurants and shops.
3. Riga Central Market–Believe it or not, they house the market in an old WWII Zeppelin hanger. People watch and get your provisions.
4. The National Opera House
5. The Riga Castle – opulent and worth exploring
Wander around the old part of Riga. All cobbled streets and medieval at its core. You might get lost, but you'll come across city squares and streets and colourful buildings that'll make you feel you're in a fairy tale. Just go, follow your nose, and see what you discover. 
When evening falls, it's time to head for the hipster bars and try the Latvian cuisine. It'll be a night for the taste buds to explore the Baltic flavours.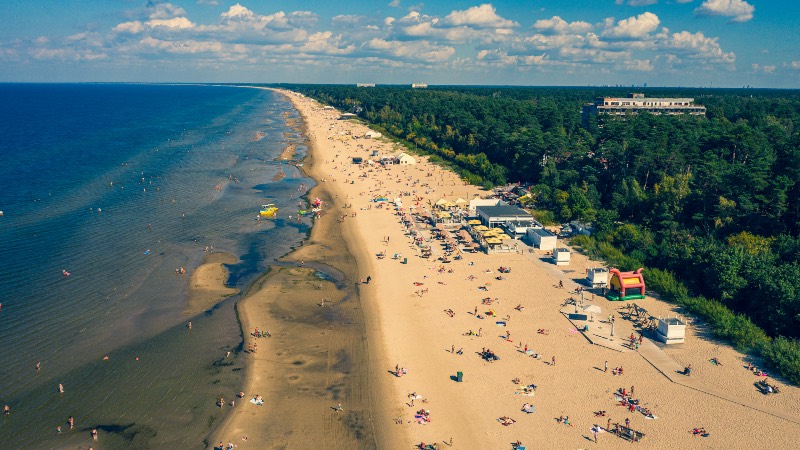 You've enjoyed exploring the city, so a day at the beach is a great alternative, and Jurmala is the destination. You'll notice the white-sanded beaches are beautiful, and it's the perfect place for a bit of tranquillity. Jurmala is a place where the rich and famous come, but that shouldn't stop you from joining them.
If the health spas and charming summerhouses aren't reason enough to visit. It's worth coming here just to take a saunter along Jomas Street or explore the town itself before you complete your day by watching the sun go down. 
Riga may be a modest city, but it more than packs a Baltic punch to those that explore it. So, take a chance, see what this vibrant city offers.