It's a great time to be alive. Well, in terms of travel at least. Flights have never been cheaper, maps are digital (and pretty much idiot-proof), immensely comfortable (read: odd-looking) travel pillows are just an Amazon search away. These days, most of us – budget travellers to jetsetters – can have a piece of the travel pie, albeit some slices are larger than others.
Take private islands, for example. Rewind 10 years ago and isles were exclusive to the top tier of income earners. Sunbaking in complete solitude, fruity cocktail in hand, on some far-flung Fijian island was the stuff of dreams for those of us with a more modest pay cheque. Now, for many a traveller, this holiday fantasy is becoming a reality. Welcome, friends, to the world of private island rentals. We think you're going to like it here…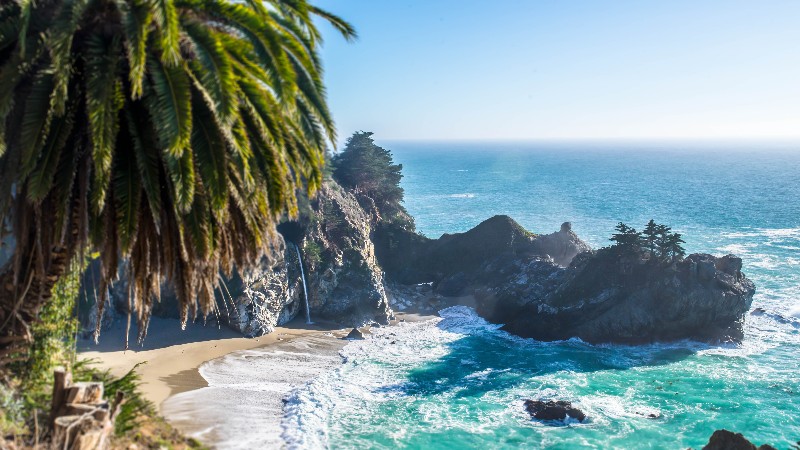 Go for: A convenient island getaway that won't break the bank. Direction Island is just a short flight from Perth and a 20-minute boat transfer from the mainland.
Expect: A primitive(ish) castaway experience – this isle has only a cabin, woodfire burners and eco-toilets to its name.
Bring: Snorkels and a waterproof camera, Direction is set within a multicoloured coral reef, and shores here are frequented by dolphins, turtles, and stingrays.
Sleeps: One self-contained A-frame cabin sleeps two to eight people. Yep, it's nice and intimate.
Budget: Put aside around £222 per night for a two-person stay at Direction Island – with another £33 required per extra person per night.
Forsyth Island, Marlborough Sounds, New Zealand 
Go for: The good value. Boat and fishing trips, kayaks, guided walking tours and all meals are included in the accommodation price.
Expect: Lots of breathing room. At a whopping 2100 acres, Forsyth Island is one of the largest private islands in the South Pacific, and you'll be sharing your island paradise with just 11 others, tops. 
Bring: Your hiking boots. There's 50 kilometres of walking trails at Forsyth, taking ramblers across dense forests, isolated beaches and lush mountain tops.
Sleeps: Six to eight guests can bunk in the main timber lodge while four others can shack up at the nearby beachside cottage.
Budget: £762 per night for up to eight guests (so £95 each!) based on a minimum two-night stay.
Go for: The food. An on-site chef serves delicious traditional Filipino fare, using local, healthy and organic ingredients.
Expect: A homely feel. The hosts and staff stay in lodgings on the other side of the island to cater to your needs during your time on Brother. Pay a little extra to enjoy hiking tours, fishing trips and beachside massages – they're worth it.
Bring: A few bottles of bubbly. It'll stop you racking up an eye-watering bill at the little island bar.  
Sleeps: Normally this island accommodates up to 12 guests, but these islanders are pretty chilled (wonder why?) and will accept larger groups for weddings and the like on enquiry.
Budget: £305 a night for two.
Go for: An adults-only escape. This island resort doesn't allow for little ones.
Expect: Some company. This luxury resort has 16 villas and, as expected, they're always full. Each modern villa boasts a private plunge pool, spa bath, separate lounge room, sun deck and wet bar.
Bring: Dapper evening wear. The resort is partial to a party or two at its alfresco restaurant and bar. Happy hour kicks off each evening from 5pm till 6pm.
Sleeps: Royal Davui has 15 suites across the island, each ideal for a two-person stay.
Budget: Royal Davui is on the pricier side, but these poolside views are well worth saving up for. You're looking at around £880 per night in a standard villa.

Go for: The chance to see island life in a new light.
Expect: The perfect Nordic holiday, complete with fishing trips, swims between beaches, and cabin lodging.
Bring: A jumper. Hvaler may be Norway's sunniest destination, but it still gets chilly come nightfall.
Sleeps: The 10.000 sq.m private island accommodates a family of five (or less) or four adults.
Budget: Just £177 will get you a night's stay at this idyllic isle.
Which private islands do you want to visit? Share your recommendations in our comments section below!