When considering the best destinations in Europe, Poland is not usually the first place to come up. It's not talked about and definitely isn't the top of most people's bucket list.
But guess what? It's freaking beautiful.
And in a way, it's also good that it hasn't become as obvious a destination as let's say France or the UK. Even though it can get quite busy in places such as Krakow or Wroclaw – Poland is still pretty undiscovered, especially to those from outside of Europe.
So, why is it so special I hear you say?
Well.. to start off, the country has some insanely beautiful mountains, over 500 kilometres (328 mi) of golden coastline, almost one-third of the country is covered in forests and there are around 10,000 lakes all over.
Oh yes, there's even a mini safari desert (for real).
South: Mountains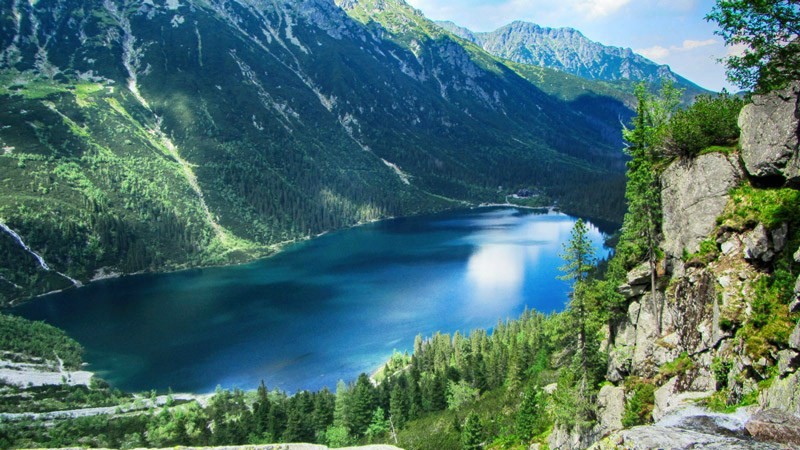 When it comes to mountains, Poland will not disappoint you one bit. Tatry is usually the most known area which has the charming town of Zakopane (just one of many) and the famous 'Morskie Oko' from where you can do the stunning hike up to 'Czarny Staw'.
Whether you visit in summer or winter – there is a lot to do. Skiing, hiking, nature and again nature, wildlife, cable cars, food (of course) and so on. You shall not be bored or hungry.
For more of a less touristy vibe – there is another area worth visiting called Bieszczady. Where you can also do skiing during the winter season and enjoy the wildlife and nature that might leave you slightly speechless throughout the year.
North: The Golden Coast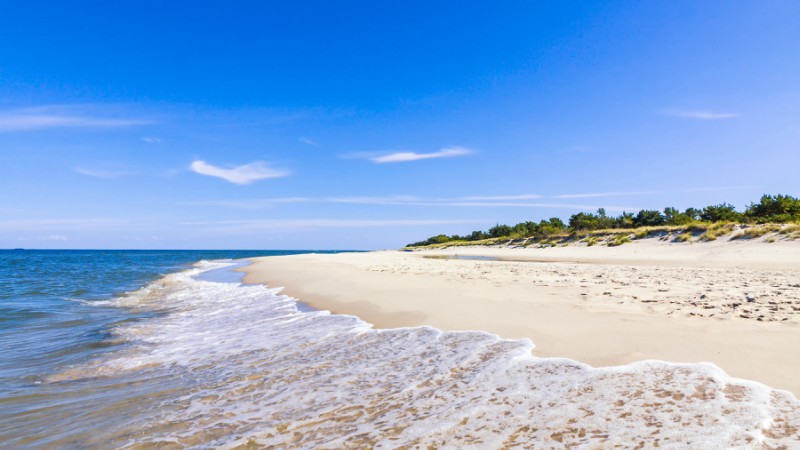 To many peoples surprise, Poland has a long and beautiful coastline – 528 kilometres (328 mi) of it to be exact. Usually, the sand is a nice shade of gold and the beaches are very spacious, although they can get busy during summer months.
But worry not, the Polish seaside can also be as picturesque during the colder months, plus much cheaper and a lot less busy at the same time.
The north is home to the famous Tricity: Gdansk-Gdynia-Sopot, all easily accessible by train. Each city has its own charm and is a popular holiday destination within the country. There are many events happening throughout the summer.
Plus, for any seafood fans out there – the tri-city and not only offers endless options of restaurants with the Baltics fine delicacies.
The Sandy Dunes of Poland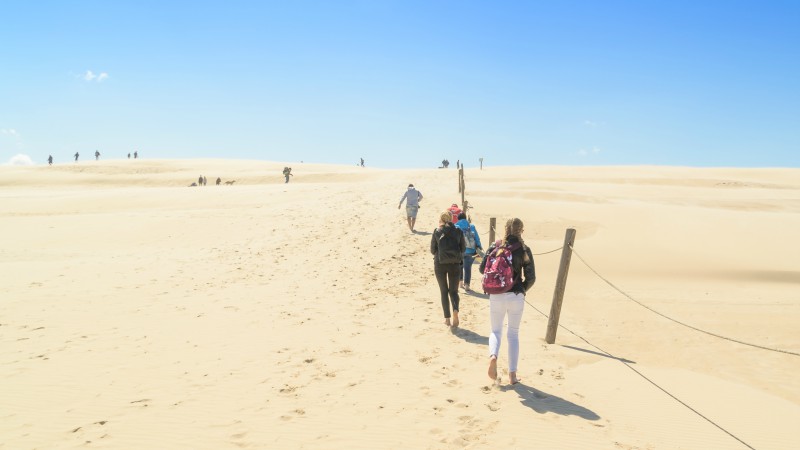 Still being part of the coastline but it's so cool that it deserves a separate little heading. A short bicycle ride from the Łeba, lies the land of the golden sand dunes.
And yes, they are pretty unbelievable. Especially when standing at the top of one, having the Baltic sea on one side and a huge lake surrounded by a green forest on the other. This is honestly a pretty rare and amazing experience.
The beach is only a few kilometres from the sand dunes and is a brilliant spot to watch the sunset.
North-East – Mazury (Masuria)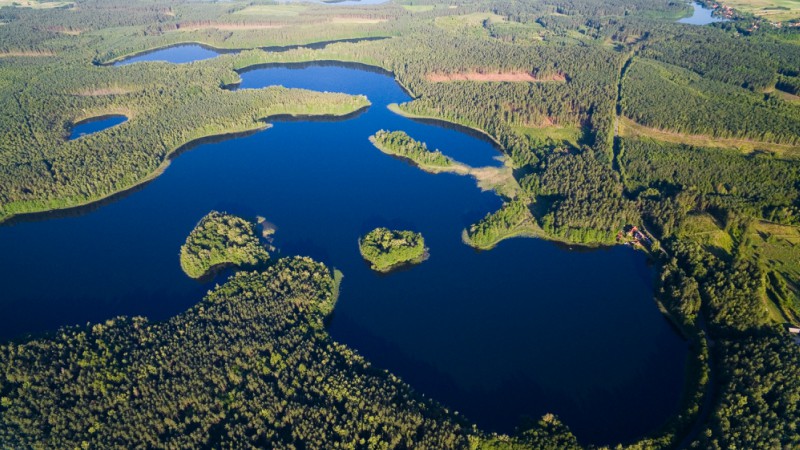 Mazury is a region in Poland famous for its lakes, in fact – over 2,000 of them. And, that's not all – the region is also rich in forests, charming little towns and even farms.
There is a lot to experience in Mazury especially for water sports lovers – from kayaking to sailing, fishing or simply swimming around. This place sounds like pure perfection.
PS. For those interested in history, hidden in the forest – there is a place called Wolf's Liar. This is where Hitler spent over 800 days hiding during the Second World War.
Last but not Least… The Polish Desert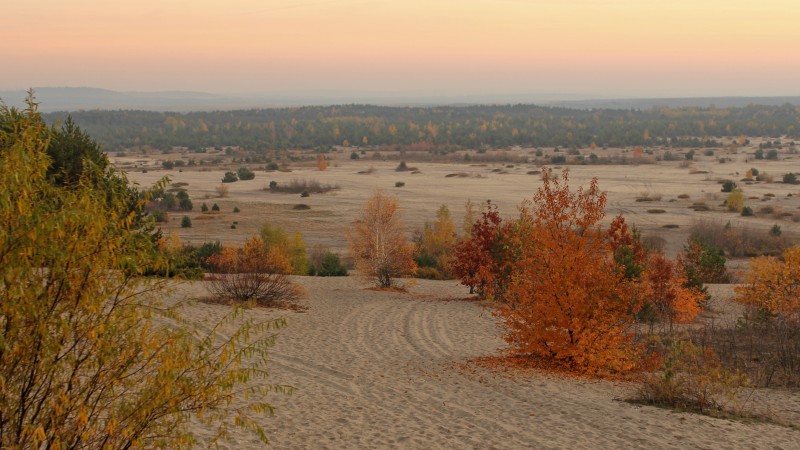 As mentioned earlier, Poland also has its own little desert. Yup. Błędów Desert (Pustynia Błędowska) is the largest accumulation of loose sand (away from the sea) in Central Europe.
It now occupies an area of 32 km2 (12 sq mi) but it used to be 150 square kilometres! So if you want to see it, you might have to be quick.
So here you go, a few reasons why Poland is a great option when looking for something unique in a destination. A destination that also has a bit of everything – Poland. Enjoy!