My love affair with Melbourne began at the age of 18, when I took the first of what would be many trips to the Victorian capital from my hometown of Sydney. While I won't get into the usual Melbourne vs. Sydney debate – both cities are cool for their different reasons – I will say that Melbourne was an eye-opener. I was yet to make my way over to Europe, and Melbourne's laneways, culture and art scenes gave me my first look-in on what I imagined life could be like across the way. After two years in Europe, I recently returned for my sixth trip to the city, and it still has me hooked. Here are the best happenings in Melbourne this March…  
FRY-GAY at Buxtaburger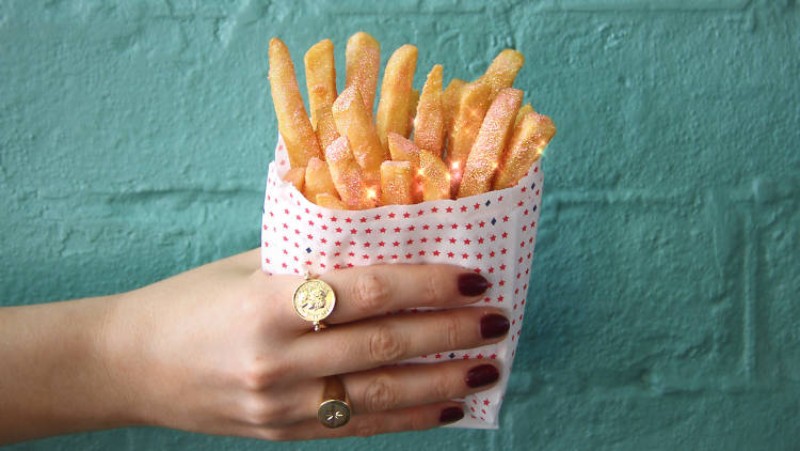 Photo sourced via TimeOut
To celebrate Sydney's Gay and Lesbian Mardi Gras, legendary Melbourne eatery Huxtaburger are serving up FRY-GAY, the pretty and oh-so tasty glitter shaker fries. Visit any of Huxtaburger's Melbourne stores, or head to their online delivery page, on Friday the 2nd of March to snag the most beautiful fries you've ever had.
Crossword Festival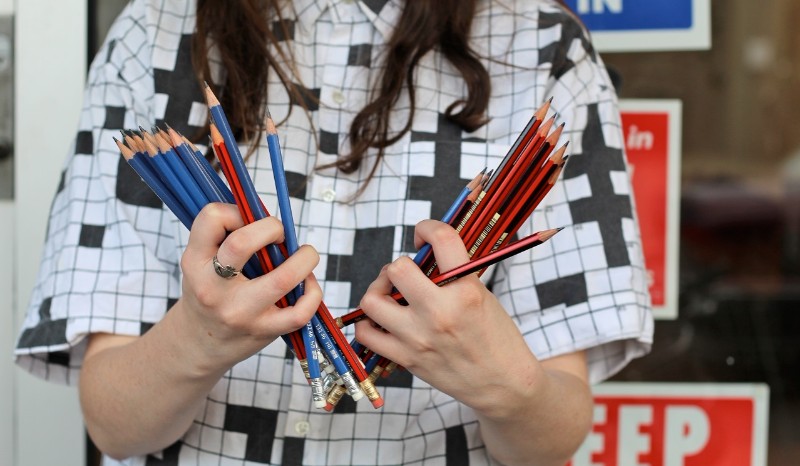 Photo sourced via NGV
Fancy yourself a wordsmith? The Festival of Crosswords, Spelling and Grammar will be your bag then. Part of Melbourne Design Week, this three-day festival is a collaboration between The Good Copy, a writing school in Collingwood, and the National Gallery of Victoria (NGV). The shenanigans (all of which are free, by the way) include an Airing Of The Grammar Grievances, on-stage Spelling Bee and many, many crosswords. The fun times kick off from Friday 16 March – Sunday 18 March at the NGV. Visit NGV's website for the details.
Trip Around the Great Ocean Road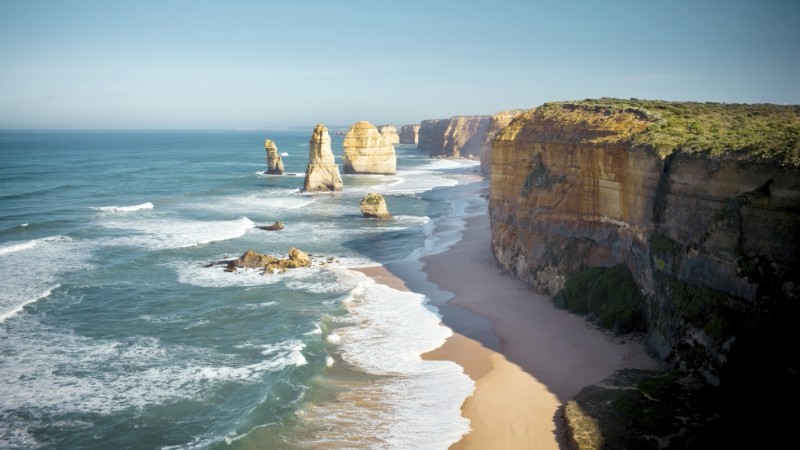 Image via Australian lifestyle blog Almost Famaus
This one's not time sensitive, but it is one of the best things you'll do during your time in Melbourne. One of Australia's most famous and beautiful drives, the Great Ocean Road straddles foamy blue shoreline along white-sand beaches and deep green hinterlands for more than 200 kilometres. Some of the best stops along the way are: the Cape Otway lighthouse, Bells Beach (a famous surf spot), the epic 12 Apostles and the Great Otway National Park, which you can access via the beachside town of Lorne. You could do this drive for weeks, but if you're tight on time, or don't feel like driving yourself, plenty of organised tours go that way too. Head to our Great Ocean Road tour page for the best of them.
Lekker Bikes Annual Garage Sale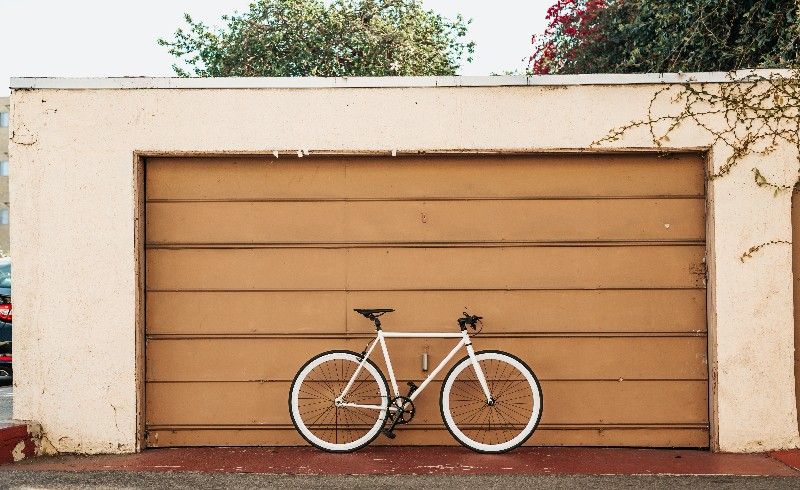 Are you in the market for a new bike? Head on over to Lekker Bikes store on Saturday 3 March – Sunday 4 March from 10am to snag one of their wheels for half the full-price cost. The Dutch bike brand will also be serving up street food and has DJ Lady Windsor on the decks for the weekend, too. Find out more here.
World's Longest Lunch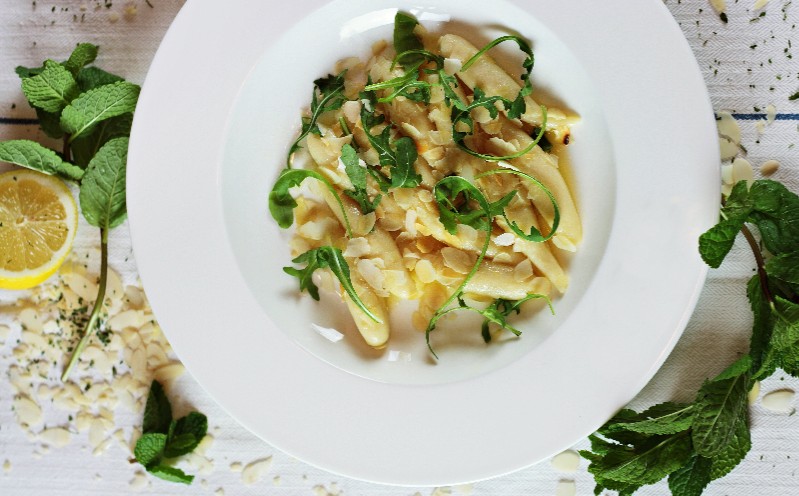 Melbourne Food and Wine Festival is bringing back one of the highlights of their calendar for another year and we're cheering. They may have moved from the inner-city to the banks of the Maribyrnong River but the longest lunch ever hasn't lost any of its groundbreaking lustre. This year, the table is 500 metres long and is set for 1700 people, with chefs Adam D'Sylva and Jerry Mai putting together a three-course meal for the crowds. Fancy joining them? Buy tickets here.
Dinner on a tramcar, you say?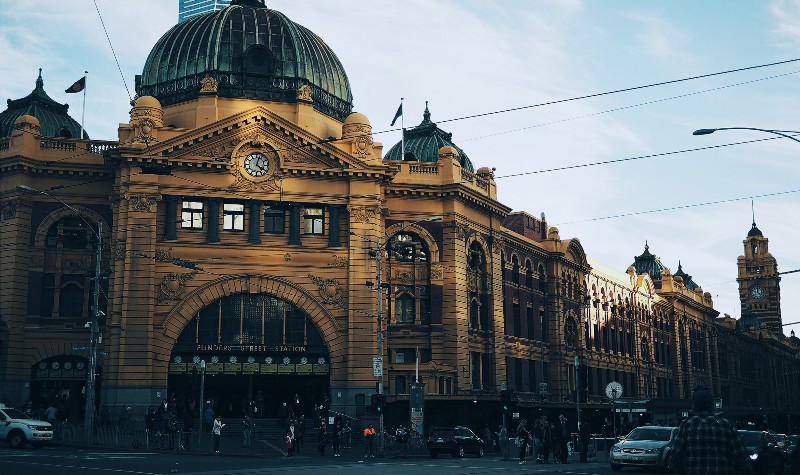 Whiz past Flinders St Station on an old school tramcar. Photo by Fabian Mardi on Unsplash
Trams are one of the most iconic Melbourne sights, and while a tram ride is fun(ish) – a tramcar dinner party is funner. Taking riders back to the 1920s, guests on board this Colonial tramcar will enjoy fine wine and just as fine gourmet food offerings. A four-time winner of Australian Tourism Awards and a highly recommended experience on TripAdvisor, everyone will love this decadent foodie experience. Check out the Colonial Tramcar restaurant ticket here.
Keen on uncovering the best things to do in Melbourne year-round? Head to our parent website, isango.com, for the best of the bunch.