Lausanne or Geneva? It's a bit of a conundrum in deciding which one to visit. Two cities that sit on Lake Geneva. One is a centre for international organisations and has a rich history, that'll be Geneva. The other, Lausanne, although touches on its past, very much looks ahead. Is a forward thinking, dynamic city.
Both cities are worth visiting, and you can check out Geneva in our recent post. Before deciding between the two, let's look at Switzerland's fourth largest city. The city with the upbeat vibe, stunning views across the lake, vineyards, and hillsides of beauty. It's a commercial town with the surroundings of a holiday resort. Oh, and is the headquarters of the Olympic committee. Lausanne is quite the place.
Take a stroll around the medieval shop-lined streets, discover the museums, and enjoy a stroll in the parks and gardens. So, what exactly does this city offer? Let's dive in and see.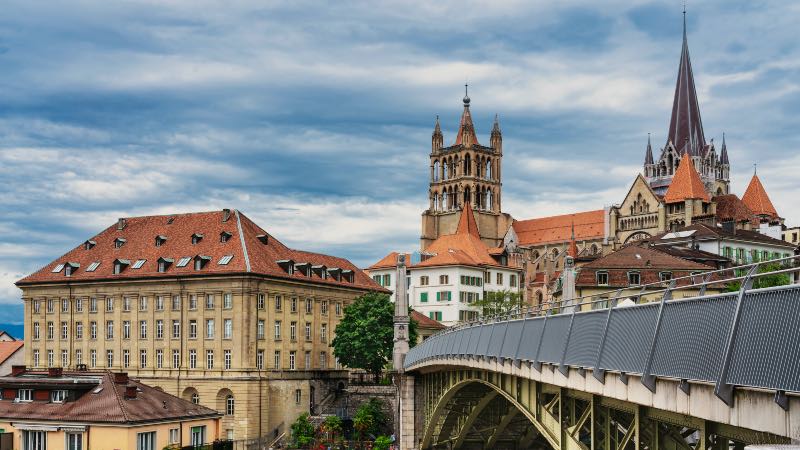 Best things to do in Lausanne
Lausanne has several fantastic attractions to explore. Offering you, the visitor, a range of experiences and touring highlights.
Lausanne Cathedral: You'll find this in the heart of the old town, majestic and dominating the surrounding area. Its spires pointing high into the sky.
The Olympic Museum: How about reliving some of the sports' most magical moments? The highs and the lows. Well, a visit here is a must, and you are in the Olympic city, so it's a must.
Collection de l'Art Brut: It's one of Lausanne's key museums. There are plenty of surprises among the unique collections.
Lake Geneva: What more can you say? Part romantic, part spectacular scenery, and Lausanne is the place to capture it at its best. You'll find there are around 50 beaches in the urban area of Lausanne. What more could you ask for?
AQUATIS Aquarium – Vivarium Lausanne: It's immersive and interactive and presents animals in an exciting new way.
The Rolex Learning Centre: It's a laboratory for learning, and open to both students and the public. There are also social spaces, restaurants and cafes to enjoy.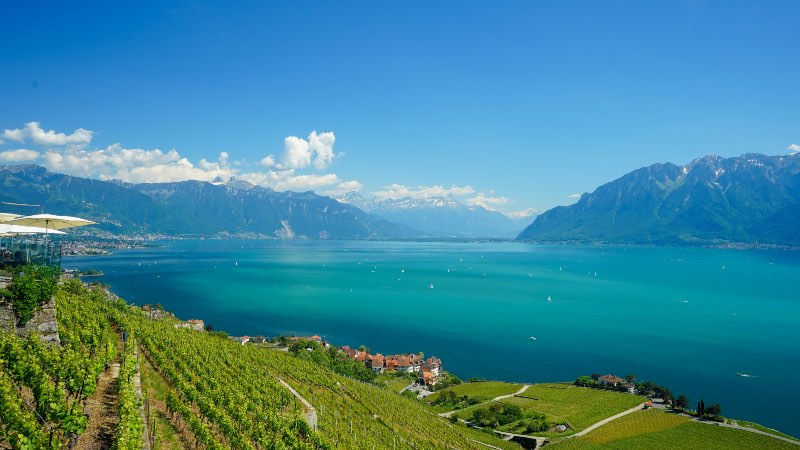 All that touring may have made you hungry. So why not try some of Switzerland's gastronomic delights. Try some cheese (Gruyere), take in the rich green pastures around Lausanne. We're talking about medieval villages and a castle, offering up picture postcard scenes you'll never forget.
Oh, and then sample the wines. The Lavaux vineyard terraces are UNESCO-listed and with marked trails you'll get amazing views of Lake Geneva, The Alps and get to sample the wine produced. Now that's the way to spend a day, wouldn't you say?
Lausanne is a city that offers top attractions and a slice of Switzerland that few other places in the country can. So, back to our original question. Visit Geneva or Lausanne? Let's take the easy option by saying both! Well, each place has plenty to offer after all.