Each March, Valencia is home to one of Spain's largest celebrations. From March 15-19, the streets and small neighborhoods of Valencia are filled with people of all ages throwing fireworks and noisemakers into the streets, celebrating the cultural roots, history and religion of the city.
The Fallas is a traditional celebration commemorating Saint Joseph. The celebration lasts for 5 days and 5 nights, and is a perfect reason for a vacation. Known to Spaniards as Las Fallas, there are 6 main events that make up the popular festival.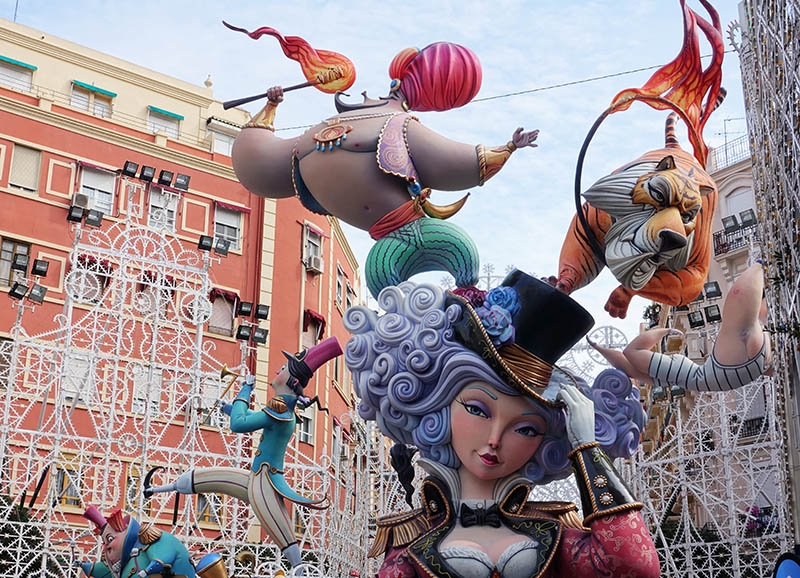 Both La Despertà and La Mascletà take over Valencia's neighborhoods with amazing fireworks, firecrackers and musical celebrations. Early risers will love La Despertà which kicks off at 8:00am, while night owls may be more inclined to see the larger La Mascletà celebration, which starts at the more amicable hour of 2:00 pm.
La Plantà occurs on the first day of Las Fallas and marks the start of the festival. The neighborhood's leaders, also known as the Casal Faller, display a structure known as a Falla, which is eventually burnt down at the end of the festival. A good way to see the various Falla's and the neighborhoods is through a hop-on hop-off tour around the city.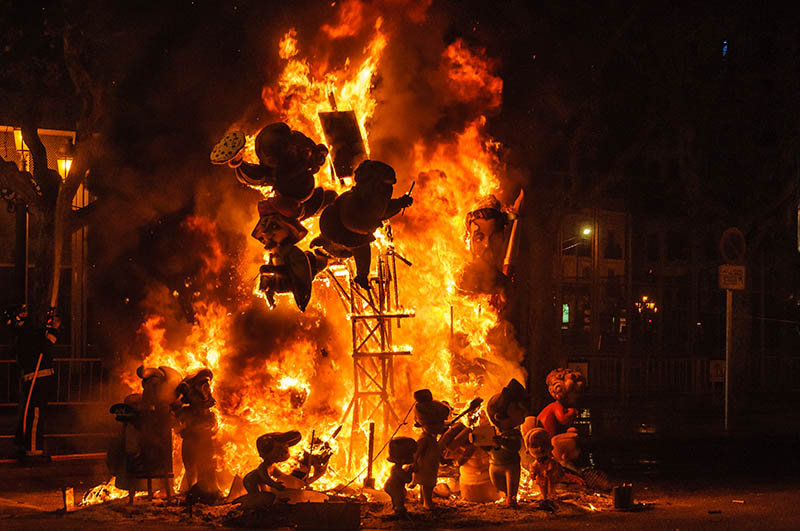 L'Ofrena Floral marks the floral offering given to Saint Mary by the Casal Fallas. This event goes from March 17-18, and by the end of the two days Saint Mary is beautifully adorned in flowers and floral arrangements.
If the firework displays at 8:00 am and 2:00pm aren't enough for you, the night of fire, known as the La Nit del Foc, should do the trick. Throughout the first four evenings of Las Fallas, fireworks are displayed at the old riverbed in Valencia. If you're looking for something to do in between the multiple fireworks displays, bike tours are an excellent way to learn about the culture and history of Valencia.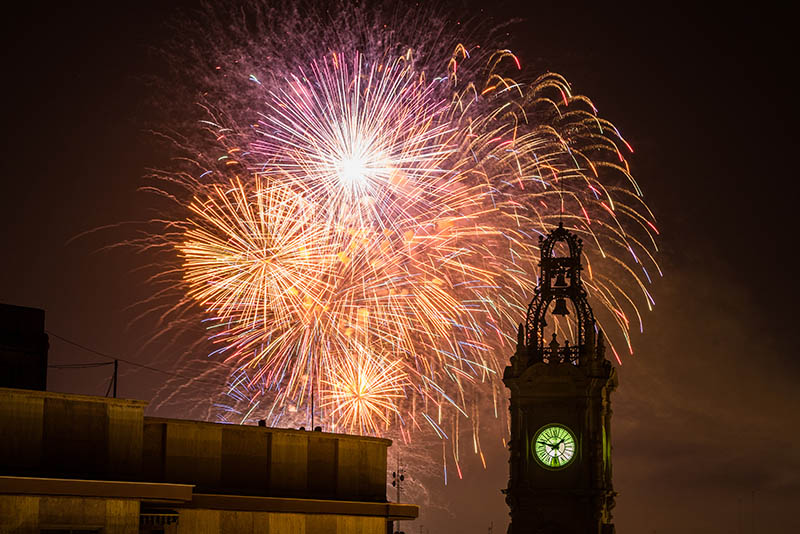 The festival reaches it's peak at midnight on March 19th during La Cremà, the week's final celebration. Symbolising the end of winter and coming of spring, the Fallas that were constructed by each neighborhood are burnt in a huge bonfire. This tradition started in the Middle Ages when artisans to celebrated the spring equinox by burning their remaining winter wood . This ritual evolved over the years into Las Fallas, which is now one of Spain's largest celebrations.