Kolkata, the memories, and adventures. The noise of beeping taxis and cars. Endless shuffling through the throng of people busily going about their business. Hints to its colonial past and the packed parks of cricket loving fans bowling to get the next batsman out with the perfect ball. Memories like these last a lifetime. It's what Kolkata (Calcutta back then) threw at me as an untraveled 15-year-old. It blew my mind and my love of travel began.
Today Kolkata keeps much of its past but is now more forward thinking. A heady mix with a dose of the artistic and intellectual. Welcome to a city that'll give you lasting memories you'll never forget. A place now driven by the middle class, moving the city forward, yet the past still looms over everything they do.
You must come here and experience it for yourself. But where should you go to get your Kolkata fix? What places should be top of your travel list, like it was for the 15-year-old me? We explore the best things to do in Kolkata.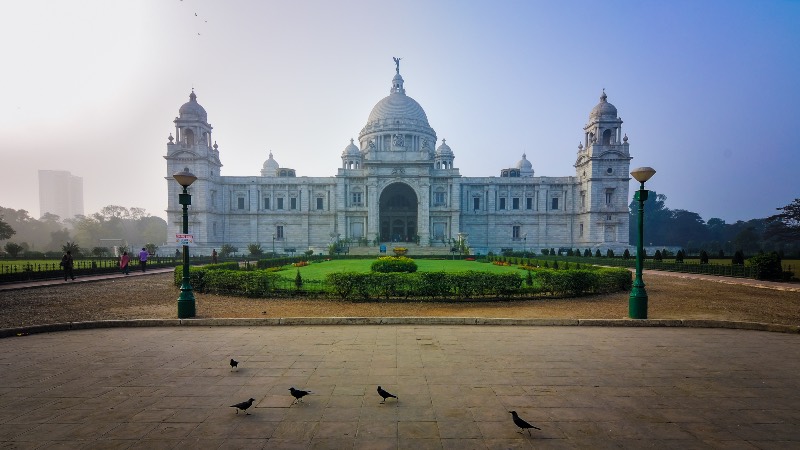 The place to start your Kolkata adventure is at the Victoria Memorial. Striking with its white marbled exterior, this vast place looks a little Taj Mahal and a bit the US Capitol. Trust me, you'll be taken in by its beauty. Head inside and there is plenty more to enjoy and savour.
Onto the Botanical Garden. It's a little hard to reach but well worth the effort. It makes for a great escape from the hubbub of city life. You'll find over 12,000 plant species to see and be sure to look out for the giant Water Lily pads.
Walking through the markets is one of Kolkata's must-dos. There are various markets to choose from. Flower, Bara Bazar (big market)–clothes to electronics. Seek out places like New Market and Mechua Fruit Market. Unique and, well, simply the best way to get a feel for the city and the local people. It's a sight for the senses, that's for sure.
The best of the rest
Visiting the temples or simply taking a walking tour are fabulous ways to see the city. Bishnupur Temple being high on the list of places to check out. Even Howrah bridge, a Kolkata landmark, is well worth checking out. Then, of course, you have St Paul's Cathedral, an iconic piece of Gothic architecture. It shares the same name as its English counterpart and wouldn't look out of place if it were in an English city.
Food tours are a great way to, well, taste the city! Here it's worth heading out with a tour guide. Well, they know the best places to eat and insider knowledge is key when it comes to these experiences. You really don't want to get a poor belly!
Round things off with a trip to the Indian Museum. It's the biggest and oldest museum in the entire country, let alone the city. Extensive exhibits will keep you occupied and enthralled.
Here's a little extra for you. Why not take the heritage tram. Leave the rickshaws and taxi's behind and settle on seeing the city in a very different way. There's something about taking a tram ride that makes it thrilling and fun.
Further afield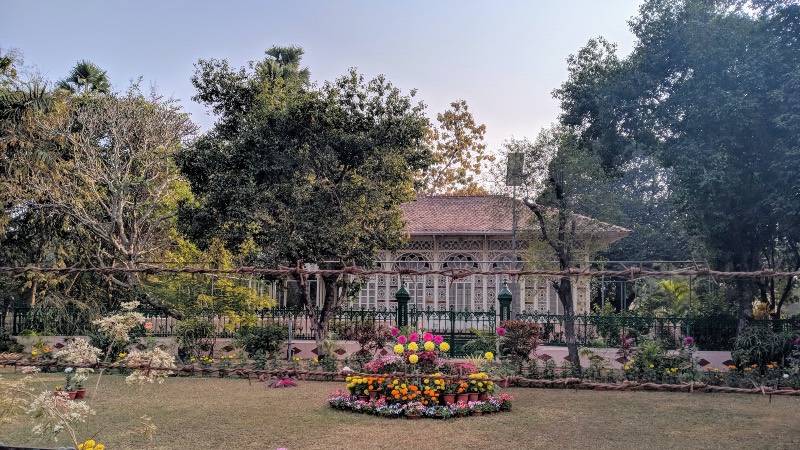 Shanti Niketan is a neighbourhood of Bolpur city, it's some 150km north of Kolkata. You're heading into rural Bengal on this trip. It's a place of learning, a testimony to the grand poet Tagore and his life. A guided tour is well worth taking as you'll learn about the gregarious life of Tagore, explore the complex and see how this place has had a positive impact on the millions who have studied here.
We're scratching the surface, really. The attractions are just a taste of what this city offers. Yes, you'll see poverty alongside the high-flyers, but you'll also experience a city that is looking forward but keeping its past. It's a place alive with art and culture. Time to embrace it.