Could you live on a desert island by yourself for 29 years? Mauro Morandi has. For almost a third of his life, Morandi has resided in an old caretaker's tumbledown shack on the beautiful Isle of Budelli in the Maddalena archipelago of Italy. He told National Geographic that he would never leave. 
Morandi's life on the island started with a failing catamaran engine. In 1989, Morandi was sailing on a stretch of water between Sardinia and Corsica when engine faults steered him towards the shores of Budelli Island. The caretaker of the island was due to retire in two days, and a disillusioned Morandi decided to take his place. Now, at age 79, Morandi has spent almost 30 years walking the pink-hued shores of La Spiaggia Rosa beach, caring for the wildlife, and – in more recent years – educating day trippers who come to the island. "I would like people to understand that we must try not to look at beauty, but feel beauty with our eyes closed," Morandi told National Geographic. Today he is as much a draw for visitors as the island itself.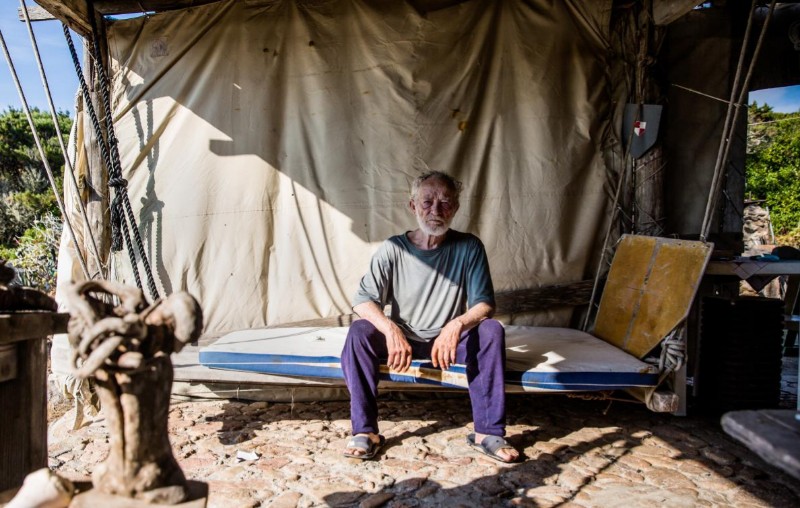 The wintertime sees less foot traffic. Sometimes Morandi spends up to a month without encountering a single soul. Despite this, the island-dweller claims he never feels lonely – after all, he says, he's surrounded by life.
Without human interaction, Morandi is free to focus his energy on creative endeavours. He makes beautiful sculptures from juniper wood, selling the work to visitors and donating the proceeds to charity; he reads; and he takes pictures. These days, living completely off the grid is near impossible, and slowly Morandi has found a way to embrace the growing interest in him and his way of life.
An internet company connected the region to WiFi a few years ago, and Morandi has taken to social media to share his island with the world. He hopes his online presence will help to inspire a greater connection between people and nature. Here are a few of our favourite shots taken by Mauro Morandi of the stunning Isle of Budelli…
Mauro Morandi is one of the few throughout history who left their old life behind in favour of a simpler island existence.
In 1952, New Zealander Thomas Francis Neale voluntarily marooned himself on one of the Cook Islands. His first solo stint lasted two years, though he would return to his beloved island to live at various points throughout his life. All up, he Thomas spent 16 years living off the land.
In 1704, Selkirk was left alone in an island off Chile with some clothing, tools, a musket, a Bible and tobacco after he decided he'd rather stay ashore than continue an expedition on a ship he didn't believe was seaworthy. He waited four years and four months for another ship to arrive. In the meantime, he built a few huts, ate wild turnips and feral goats and kept the local sea lions at arm's length. Today the island is known as Robinson Crusoe.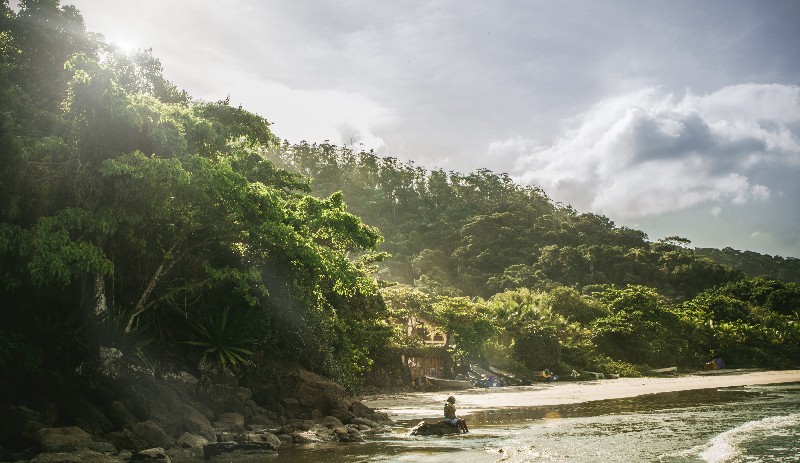 A life of solitude definitely isn't for most of us but, for a few, island living has a majestic appeal. We may not wholly understand their motives, but we can learn from the lessons of those who strip back modern ideals and learn to live wholeheartedly in nature.
*Opening photo by luca giudicatti, sourced via Flickr (June 18 2009)