Oh, how we all need to party after the past couple of years! Let our heads down, relax, and have some fun. Let's all head to Ibiza. The Spanish Island is renowned for being a bombastic, thrill a minute, party island. Soak up the sun and then head out for a night on the town. Well, that's what you'd expect, but there's more to this Balearic Island than you can ever imagine. There's the natural beauty of the surrounding scenery, and the historical sites to discover. Let's party, but let's explore to.

The David Guetta's of this world descend on the island every summer to welcome the hordes of party goers who come for some sun and fun. But what if you don't want 24/7 partying? Maybe you're looking to discover what's behind the concrete slabs of the hotel developments? Then let's explore, tour by day and then perhaps party by night?
Exploring the old towns
If you're looking to get a piece of the island's heart and soul, then head for the villages and towns. One example of this is Dalt Vila, a hilltop settlement. All cobbled lanes, where the motor vehicle isn't king, making for traffic free exploring.  Places of interest? Well, the cathedral on top is worth a look, and the ramparts that encircle Dalt Vila are another site to take in. They are over 25m high and when floodlit at night give the place a foreboding feel. You can even walk the perimeter and get superb views of the port.
Monuments
Want something different? Then how about a visit to Ibiza's version of Stonehenge? Yep, you read that right. Sat atop a clifftop, the monument is a semicircle of 13 basalt columns. It's along a dirt path, which may not sound so joyous, but the view and the 10m column among the 13 are quite the sight.
The best beaches
Ibiza enjoys around 3000 hours of sun a year and has many top beaches. You have stunning bays to explore like Cala d'Hort and beaches like Platges de Comte and Es Pou des Lleo. These are for those looking to get away from the popular places like Platja d'en Bossa and Es Figueral. There are many more, of course, so perhaps hire a car and just explore. You'll never know what you'll discover.
The hippy heritage
Ever since the 1930s, Ibiza was a destination for the European Avant-Garde artists. Many running from their authoritarian governments. It was on Ibiza that they could let loose their talents. Head around the flea markets or look at for the art galleries around the island. It won't take you long to see why artists and creators come here.
The natural beauty
From the rocky shores to the natural parks, Ibiza has many areas that are pleasing on the eye. Places like Ses Salines and Es Vedra National Park are well worth visiting, and along with the villages show the beauty this island offers.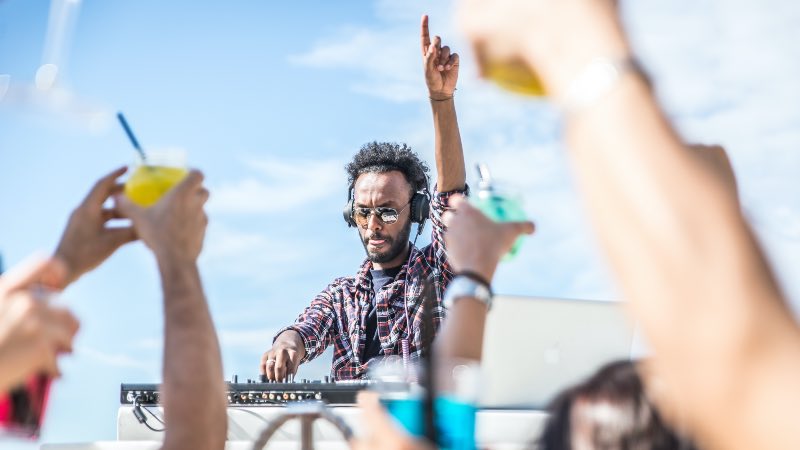 There's no denying that most people come here to party, and why not when you have such top-quality DJs visiting? For those though that don't want a hedonistic retreat, or prefer to mix it up a bit. Exploring the island will reveal that there really is more than the flashing lights and beats of the bars and clubs.