York sits midway between London and Edinburgh, perfectly placed to visit if you're looking for a UK road trip. The walled city dates back hundreds of years and was visited by the Romans and Vikings. They've left their mark!Time then for you to leave yours too.

You're in for a real treat when you visit here. From the attractions to the surrounding beauty of Gods own county, Yorkshire, you can't but fail to fall in love when you visit here.
Before we head out around town, here's a fact to kick our touring off. York has more attractions per square mile than any other city in the UK! So, with that thought firmly in our minds, let's get exploring.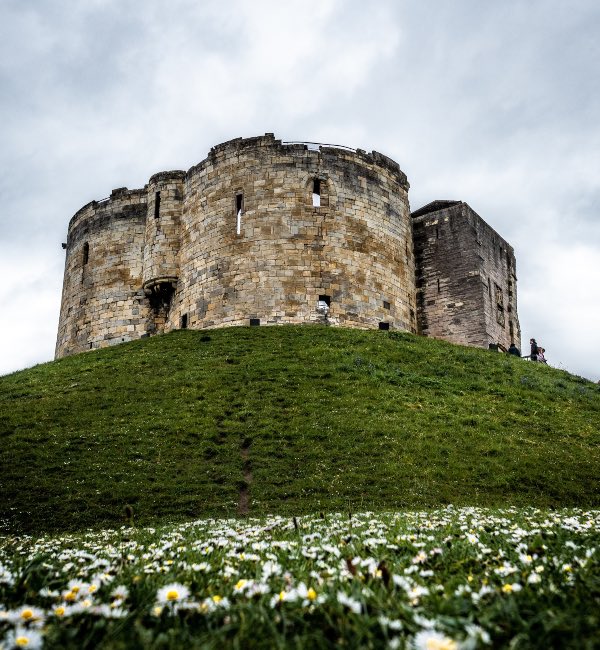 Day 1: A Day at the museums
There are around 30 museums to explore in and around the city, so you'll not be able to visit them all, unless you're staying for considerably longer. To narrow it down, we've picked out a few of the more popular ones.
National Railway Museum – One for all the family, and rail buffs of course. You'll see the best of the icons of the steam age and beyond. There's even a Shinkansen (Bullet train).
Jorvik Viking Centre – Learn about the Vikings in this interactive world-famous museum. All the senses will be on alert visiting here.
York Castle Museum – Another place to step back in time, over 400 years at this museum.
The York Dungeon – Something a little darker? You'll journey back over 2000 years as you explore the dark history of this city. You might well smell it too!
York Chocolate Story – You'll find this museum in the heart of the city centre. On the tour you'll be guided through the history of chocolate and its relation to the city. Be rude not to munch on some after!
Your day of museum touring is done, you've headed back in time, seen the great engineering feats of the last century and maybe eaten lots of chocolate! Time to enjoy a proper Yorkshire evening. You have plenty of culinary options from restaurants to pubs and cafés and tearooms to choose from. Have a wander and dive into a place.
York also has plenty of entertainment options, from top theatre productions to, especially during the summer months, racing at York Racecourse.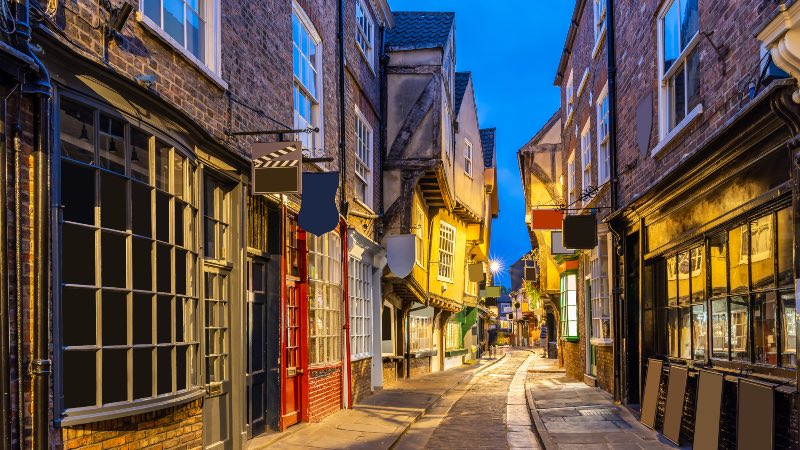 Day 2: Mindfulness and shopping
Onto Day 2, if you're up for a whistle-stop tour, then a hop-on bus tour would be perfect to seek out those attractions you have missed on day 1. That could include places like Clifford's Tower (see at top of the article), walking around the walls or even a river cruise. If these don't sway you, two places you really must take the time to visit are.
York Minster – It's one of the world's most beautiful cathedrals in the country, if not the world. Simply put, it's a masterpiece.
The Shambles – Time for some shopping, and the street to explore is The Shambles. It's York's most famous street and you'll bound to find something to splash the cash on.
Another option, in the evening is to head out on a ghost tour! Well, why not finish your two days in York with a scare or two? You'll also get to see the city in the dark! Scary fun awaits.
And we couldn't finish our mini weekend with a few hidden gems to fit in between all the other attractions. York Mansion House, Barley Hall and The Bar Convent. You'll discover that York is seeping history and architectural delights on every street corner, so even just a wander around is well worth your energy.
And breathe… York is a very special place. A city packed full of delights and things to occupy all ages. There's a reason why this city is so loved and visited. Heading to the UK? Then make sure York is on your itinerary.