The beeping of scooter horns is not the most welcoming of sounds as you wake to a new Hanoi morning. However, take a few moments to listen and you'll soon become accustomed and re-assured that the city is alive for a new day. And as a tourist you're able to go and explore.
It wasn't always like that, though. The ravages of war took its toll, and they city did not open to outside visitors until 1990. Now thankfully, it is, and this city that has influences from the Chinese rule to French colonial architecture offers wonders to enjoy on every corner.
This is a city that'll offer you natural and historical delights, tasty street food and traditional evening entertainment. And once you're engrossed, well, the sounds of those scooters will become a welcoming morning ritual. Let's get out there and see what makes Hanoi a city to enjoy.
Hanoi attractions to savour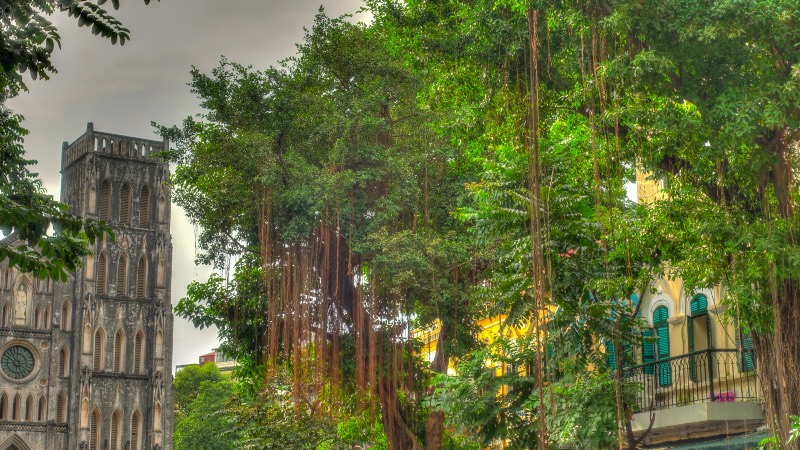 Hanoi is one of the world's ancient capitals, and where better to explore the city than in the chaos and sounds of the old quarter. The streets are organised by trade, so just explore by foot and take it all in. Along the way, you'll discover plenty of little temples and ancient pagodas. And don't forget to check out the rail tracks that cut through the houses. It's an site you'll never forget.
If, however, your time in the capital is short, a bus tour will give you the chance to see the city and its main attractions. Talking of those attractions, what does Hanoi offer? We pick out some of the best.
Temple of Literature – You'll find this temple near the centre of Hanoi, a place to capture a glimpse of Vietnamese architecture. It honours the country's finest scholars, and you'll be able to honour them and this special place when you visit.
Vietnam Women Museum – Showcasing the role of women in society and Vietnamese culture. It's an informative visit and worth your time.
Military History Museum – Another museum, but one that will help you understand Vietnam's turbulent past.
Hanoi Opera House – You're in the French quarter here, and the opera house is its centrepiece. All gothic pillars and domes. It's also painted yellow, so easy to find. You can take a tour and look out for newly married couples having their pictures taken on the front steps.
Hanoi Cathedral – Among the temples and pagodas, you'll find more western influence with St Joseph Cathedral. There are some impressive bell towers and stained-glass windows to enjoy. The little plaza outside attracts many, and there are some great cafes to enjoy a break. Once you've explored, that is.
Hoa Lo Prison – A poignant place that looks at the prisons used up to the 1950s to Vietnam's struggle for independence from the French.
We are scratching the surface here, when you consider there are other temples and museums to explore. You could spend all your time here, but that would mean you miss out on a very special place.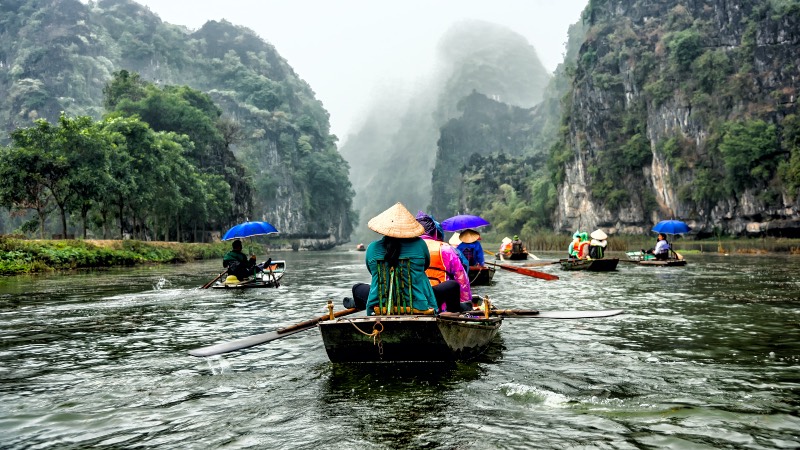 Hanoi is a city that'll keep you occupied for many an hour. When not looking around attractions or search out the next great street food area. Spare some time then to visiting Halong Bay. It's simply stunning. The drive there will be picturesque as you venture through northern Vietnam.
If the towering limestone karsts and caves don't excite you or burn up your storage on your camera, then nothing will. Jaw dropping isn't far-fetched when you talk about the beauty of this bay. What a contrast to the noise and surroundings of the city.
Thank goodness Hanoi is open, for this is a city that is well worth visiting and experiencing. Wander, take it all in, the sights, sounds and smells and embrace. You'll be thankful you did.