Baby, it's cold outside. The chilly times aren't so bad though, when you've got Europa Park's winter season to look forward to. From festive sleigh rides and cozy log fires, magical 3D projections and dazzling winter shows, Europa Park is the perfect winter treat for families and solo travellers alike. Here's our round-up of the best things to do at Europa Park during it's legendary winter season. 
1. Take a ride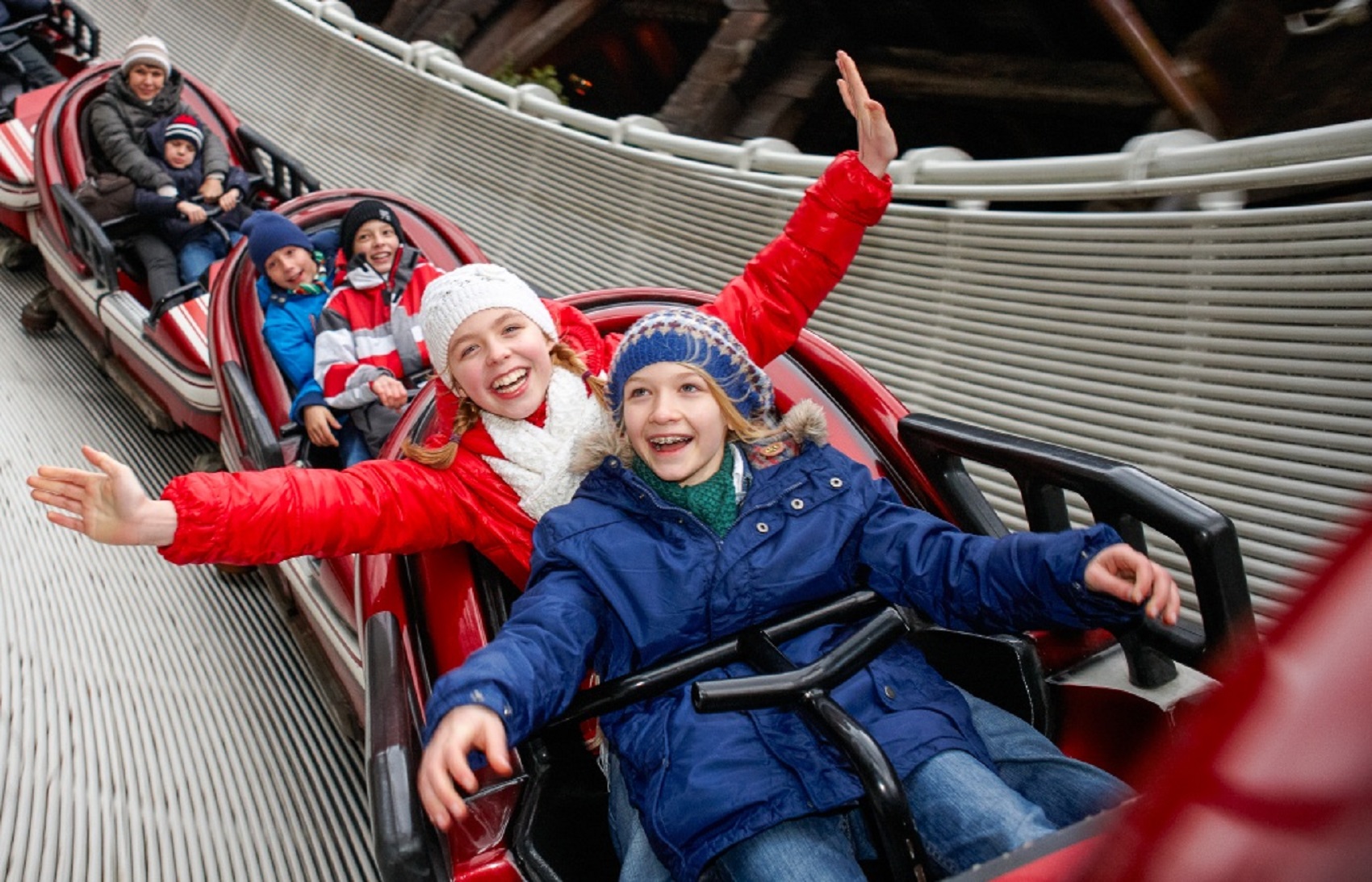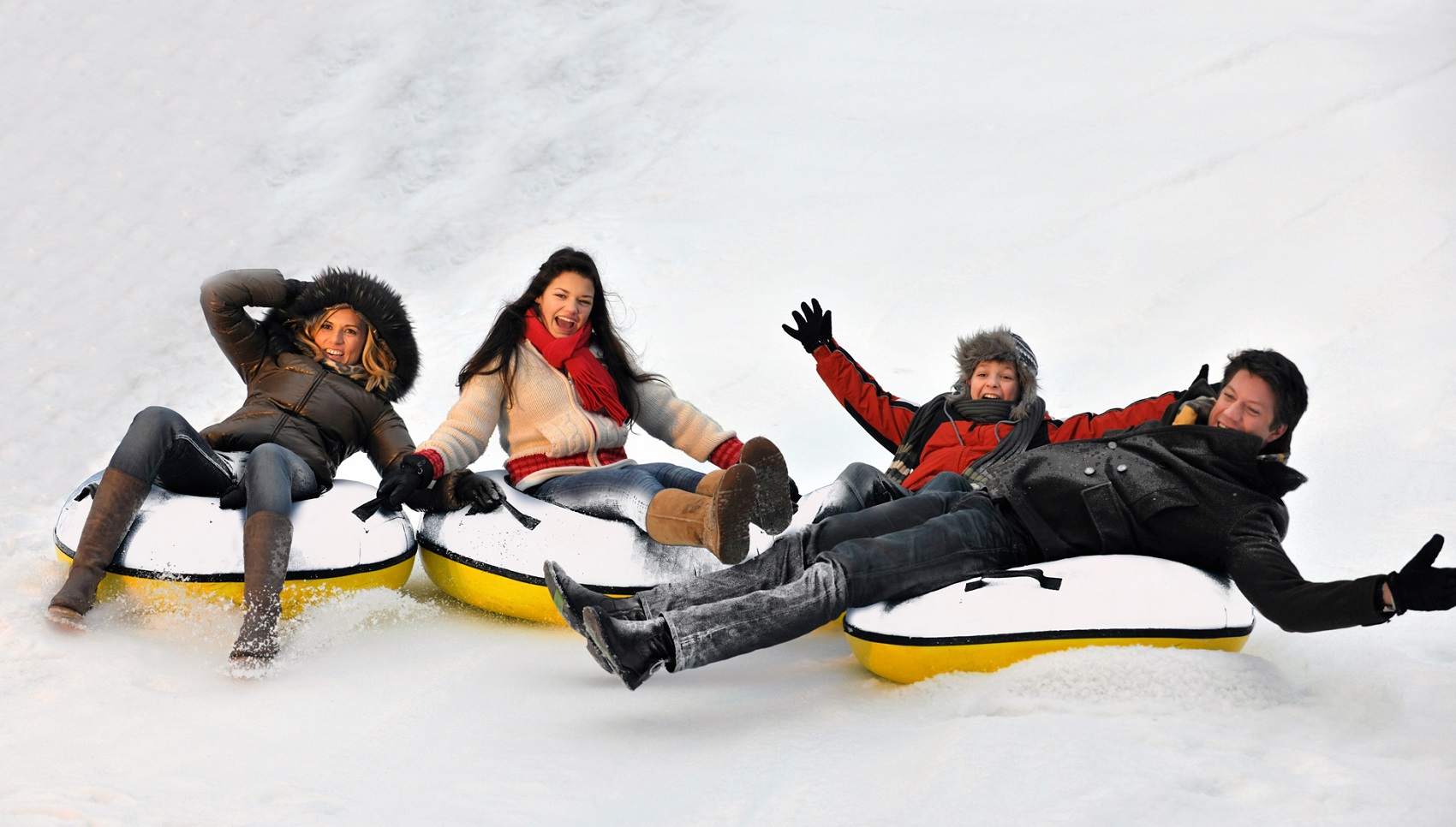 From roaring virtual reality rollercoasters to the more tepid children's swing boats, there's something to suit everyone at Europa Park. Europa's many high-octane attractions also enjoy a seasonal makeover with ice skating, snow tubes and rollercoasters proving most popular during the most wonderful time of the year.
Don't miss: We just can't get enough of Europa Park's amazing and world-first virtual reality rollercoasters! Our favourite, the Alpenexpress Coastiality, envelops riders in a futuristic 3D world that unfolds before their very eyes. Animations and real-life thrills and spills come together on this epic coaster, simply don a headset for the ride of your life.
2. Call showtime!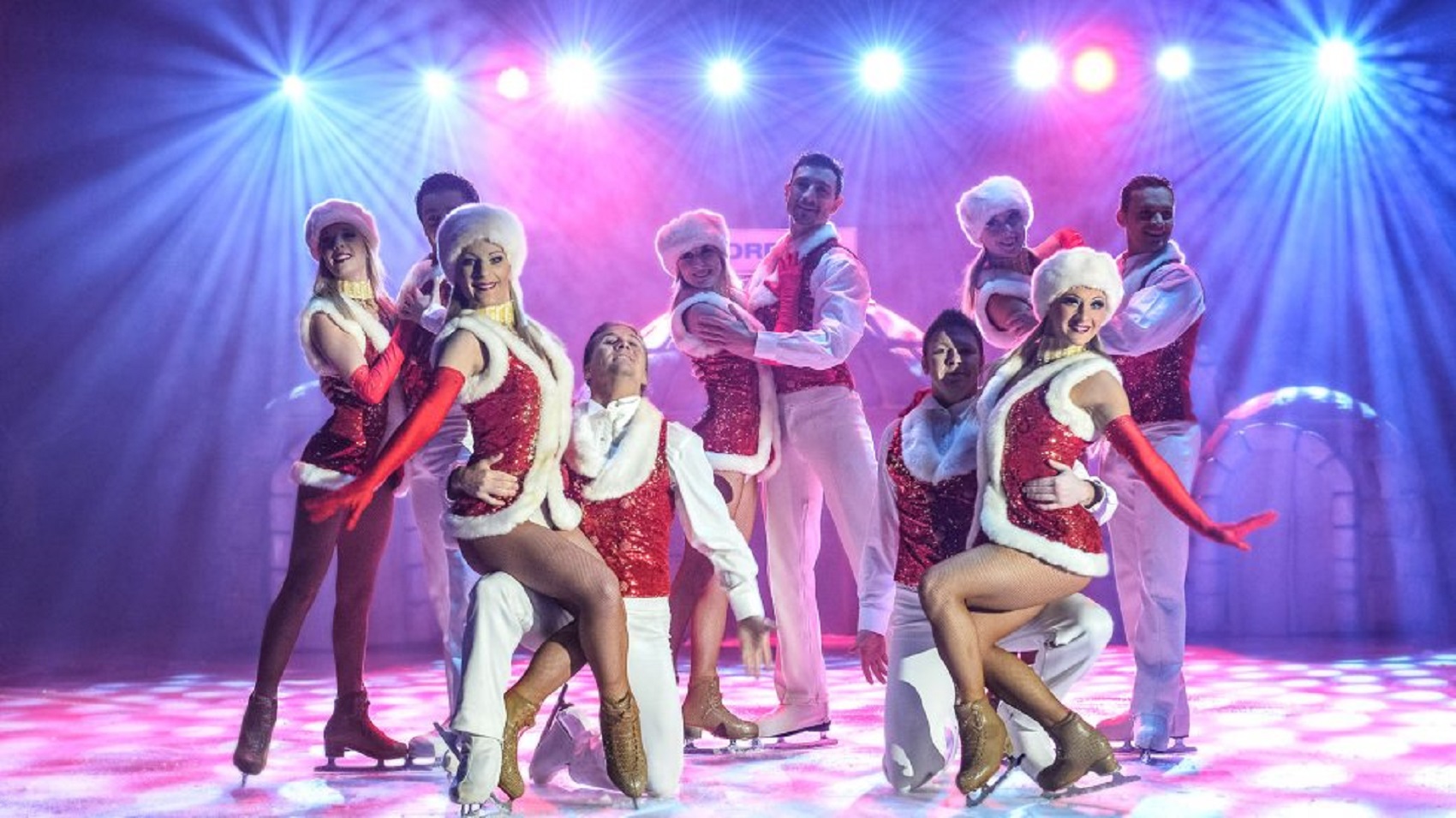 Santa baby; Europa Park's epic ice shows always turn heads
From family flicks to showstopper musicals and even acrobatic ice-skating, there's plenty of entertainment options to strike your fancy here. Icy performances and extraordinary light shows as well as astounding circus theatrics and musical plays take centre stage during Europa's winter season.
Don't miss: Gingerbread men, icy princesses and even Santa himself request your presence as part of the Winter Starlight Parade, a roaming seasonal spectacle traversing the park grounds and greeting traveller's little and big on it's way!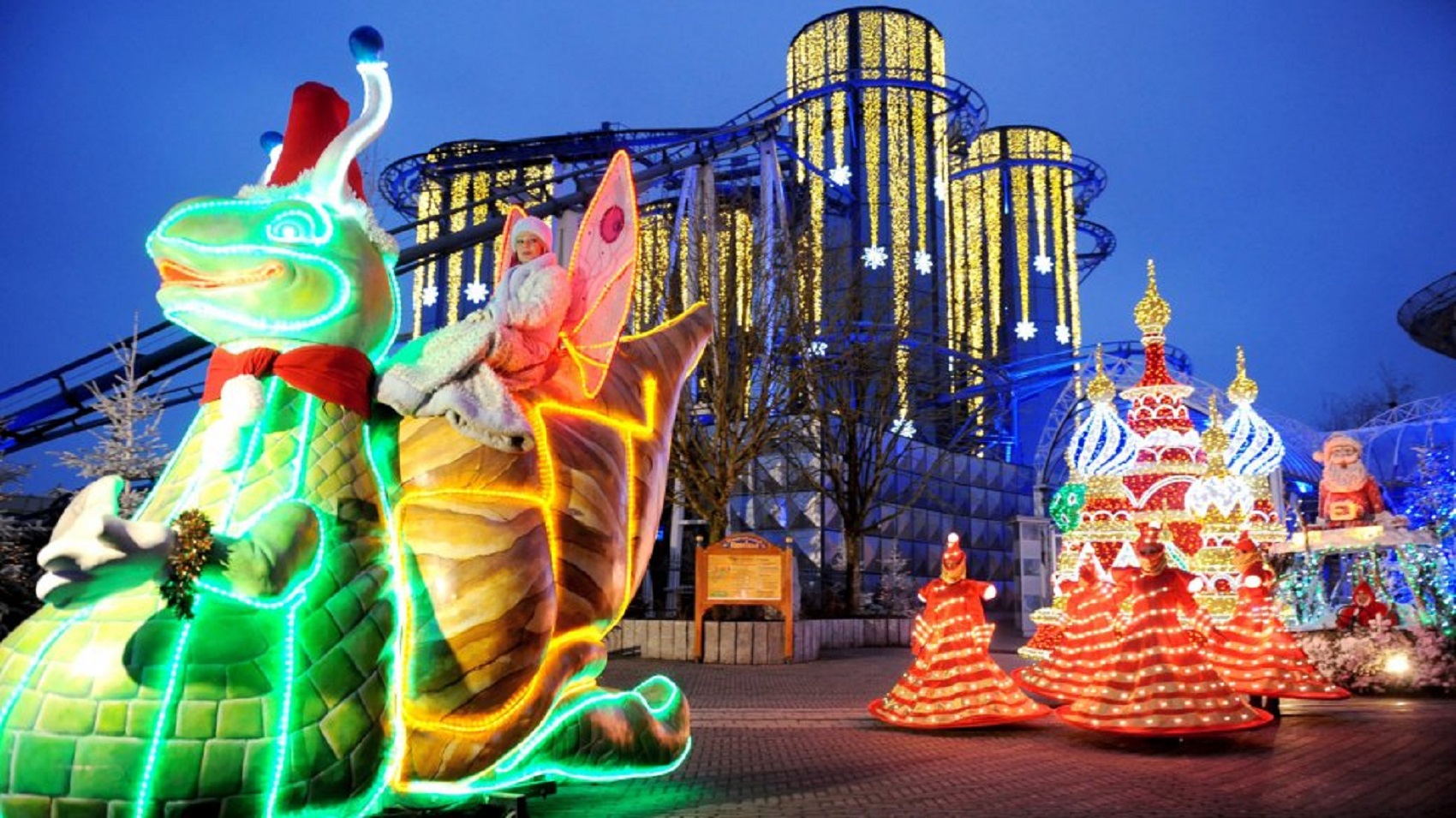 The Winter Starlight Parade is perfect for the little ones  
3. Walk in a winter wonderland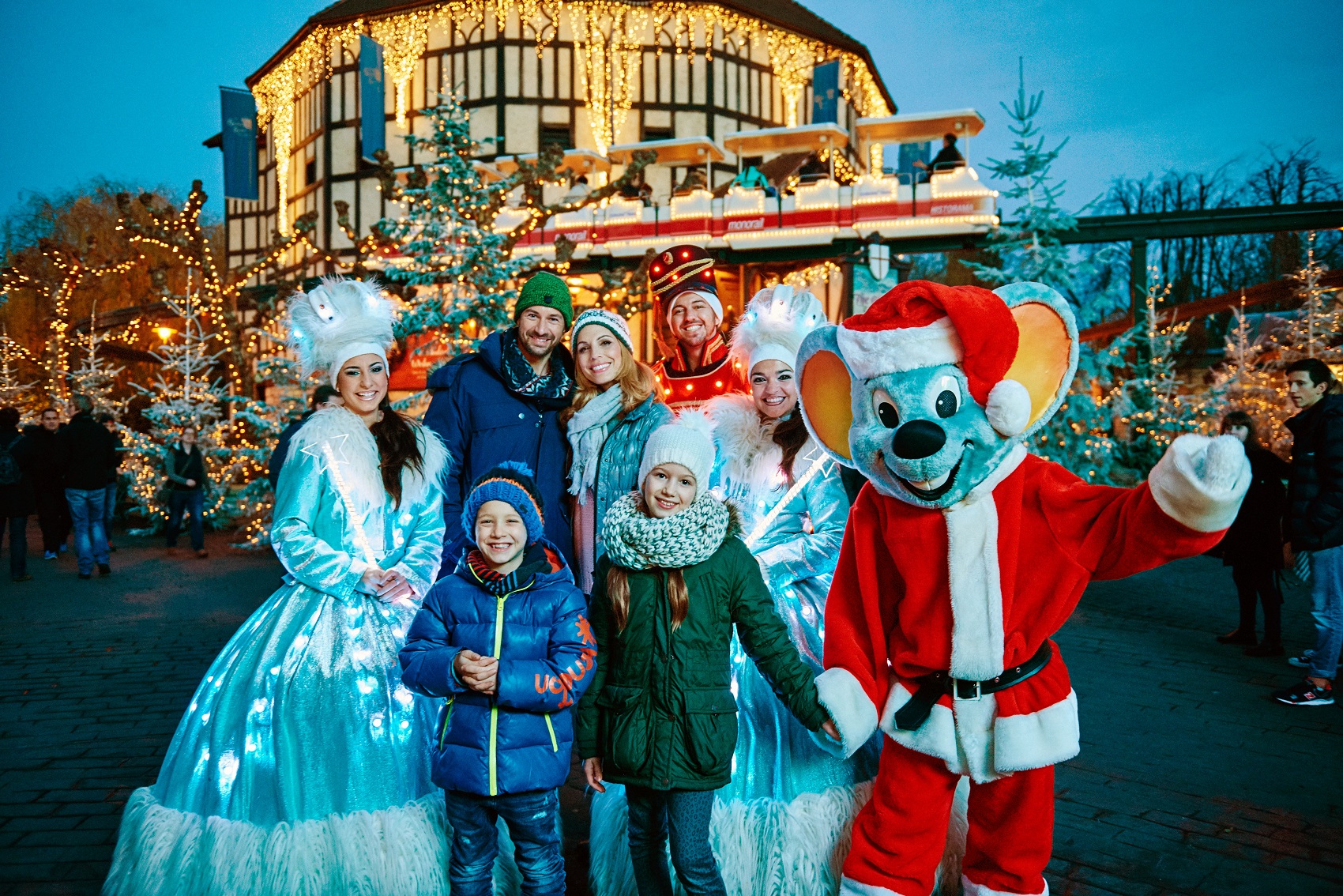 The festive season calls for snowmen, Santa Claus and Christmas trees aplenty. Europa Park's enchanting winter setting and a host of other seasonal surprises await all of Santa's little – and big! – helpers.
Don't miss: Exclusive to the park's winter season, MAGIC ICE, in the park's Spanish Arena, is the epitome of a winter wonderland. Featuring 30 ice sculptures reaching up to four metres high and made of 150 tons of ice(!), this frosty world is bound to take your breath away. Each sculpt has even been crafted to reflect a key time in Europa Park's unique history, so be sure to look out for the stories behind every icy offering.
4. Shop around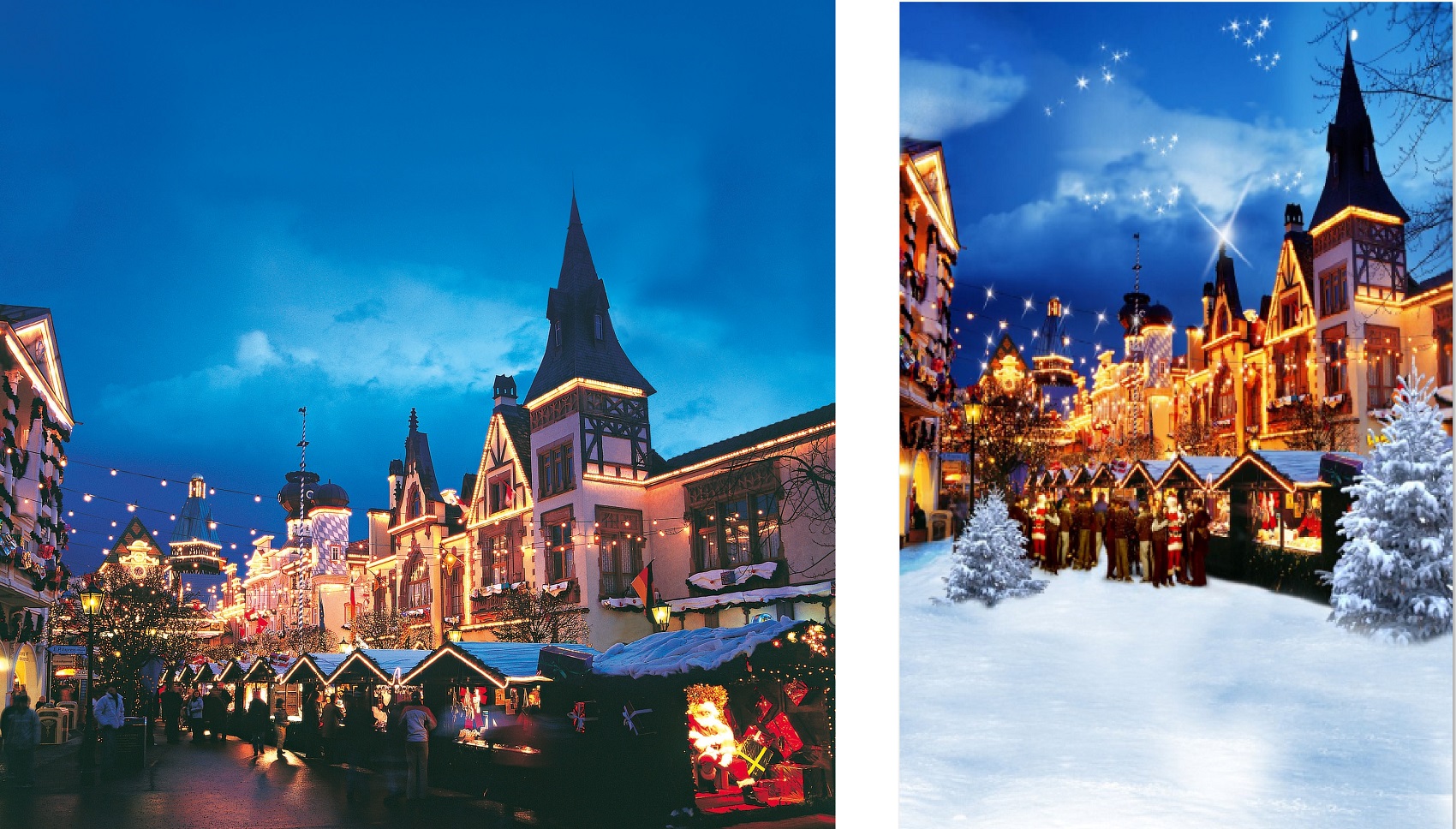 Germany is famed the world over for it's charming festive markets, and Europa Park's own Christmas Markets don't disappoint. Think carols and wooden stalls filled with mulled wine, yummy local bites, gifts, festive décor and so much more.
Don't miss: Step back in time to a Christmas of eras gone by at the park's second festive markets. Hidden beneath the snow-covered trees surrounding the Historic Balthasar Castle Park, the medieval Christkindl Markt boasts an old-school majestic atmosphere. In a world fit for Lords, Ladies and Knights, here you'll discover age-old crafts like bookbinding, sculpting and goldsmith works.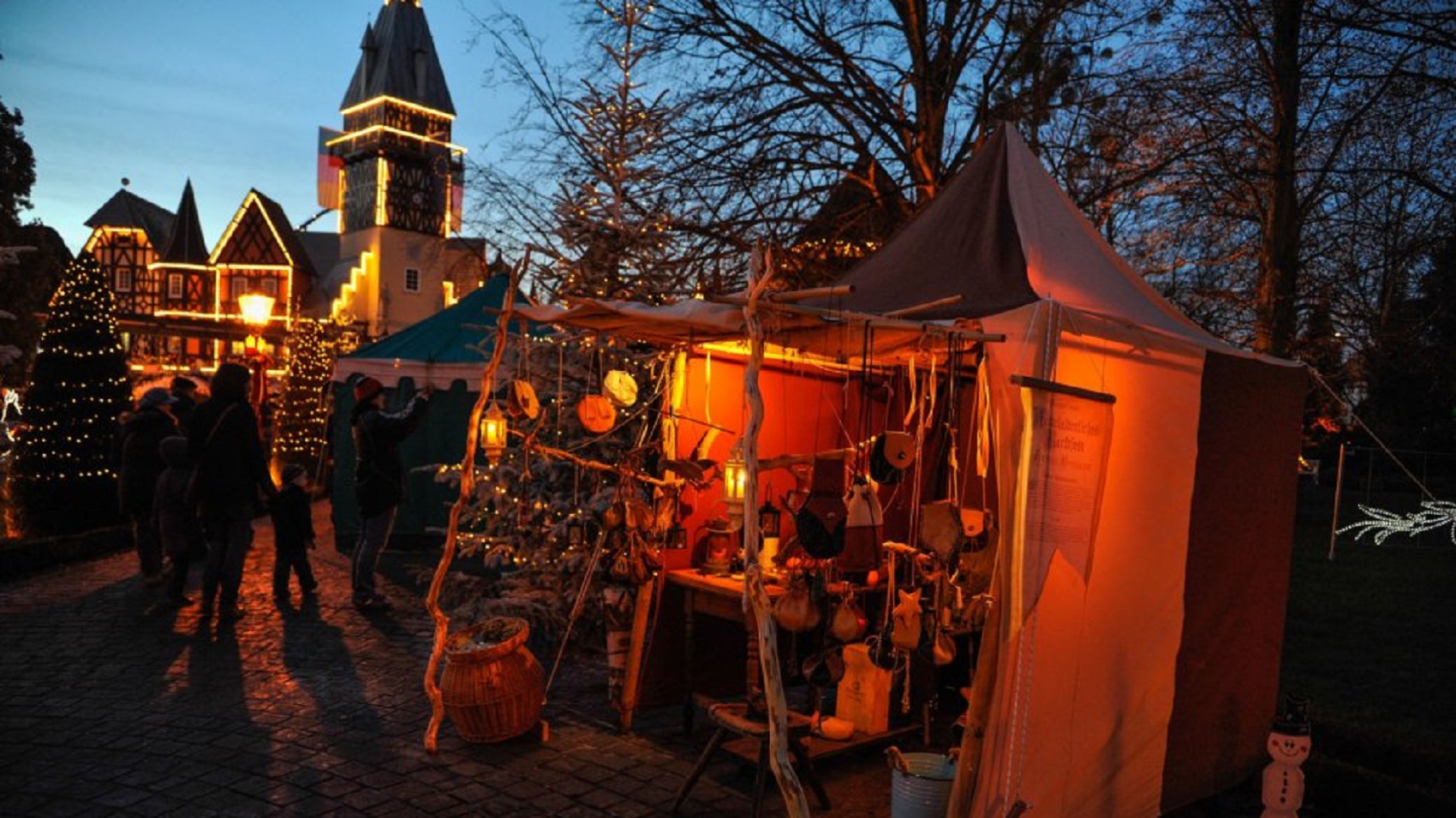 Have yourself a medieval little Christmas at the Christkindl Markt 
5. Stay and play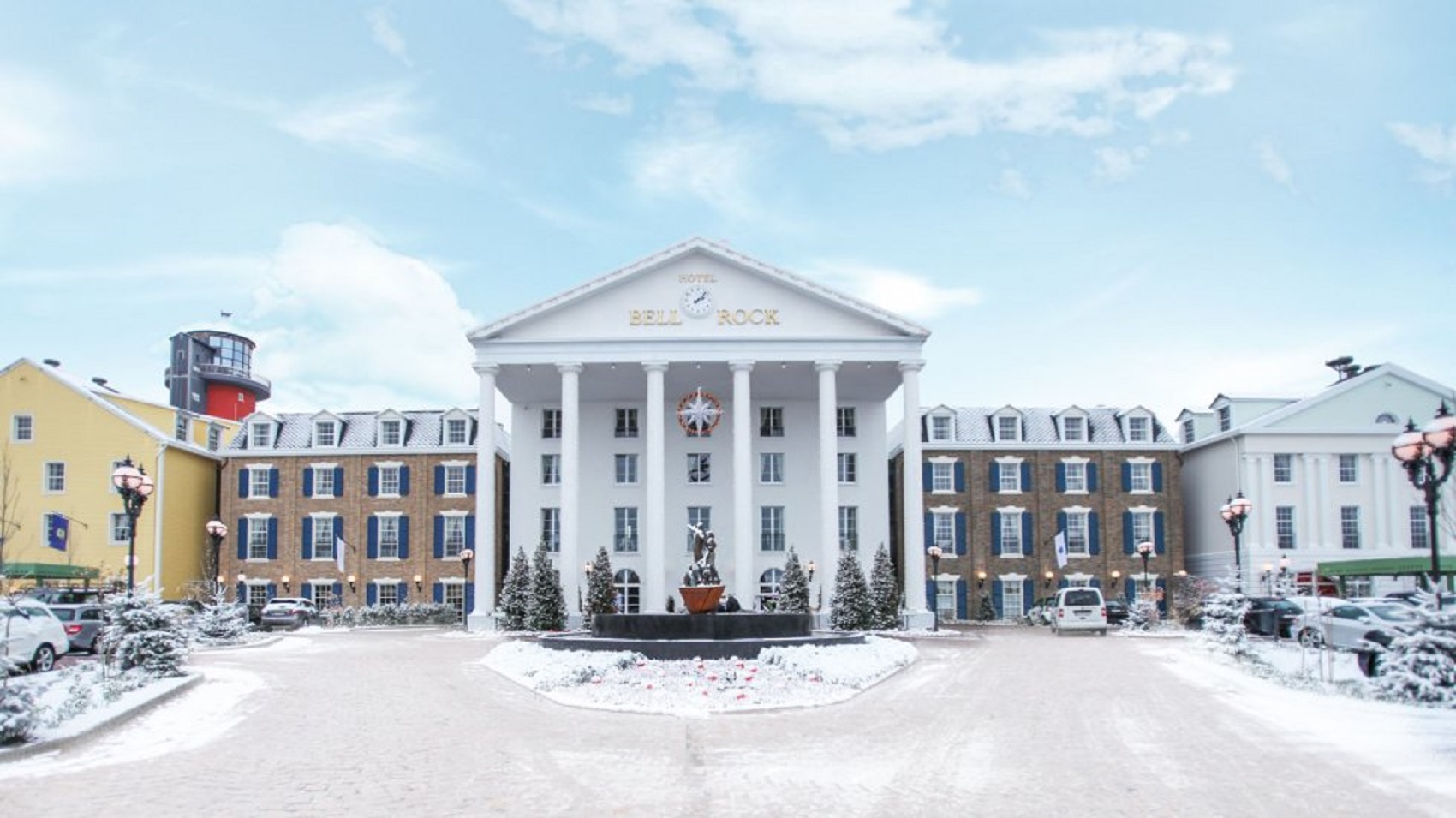 Bell Rock Hotel won TripAdvisor's Travellers' Choice Award in 2016 
Five luxury hotels offer the perfect places to unwind after your all-star day. Unlike many other theme park's accommodations, Europa Park's award-winning hotels offer a range of affordable stay packages, so living it large here won't cost an arm and a leg.
Don't miss: That being said, for those who fancy a splurge – it's Christmas after all – we highly recommend this suite in the Colosseo, a four-star hotel celebrating all things ancient Rome.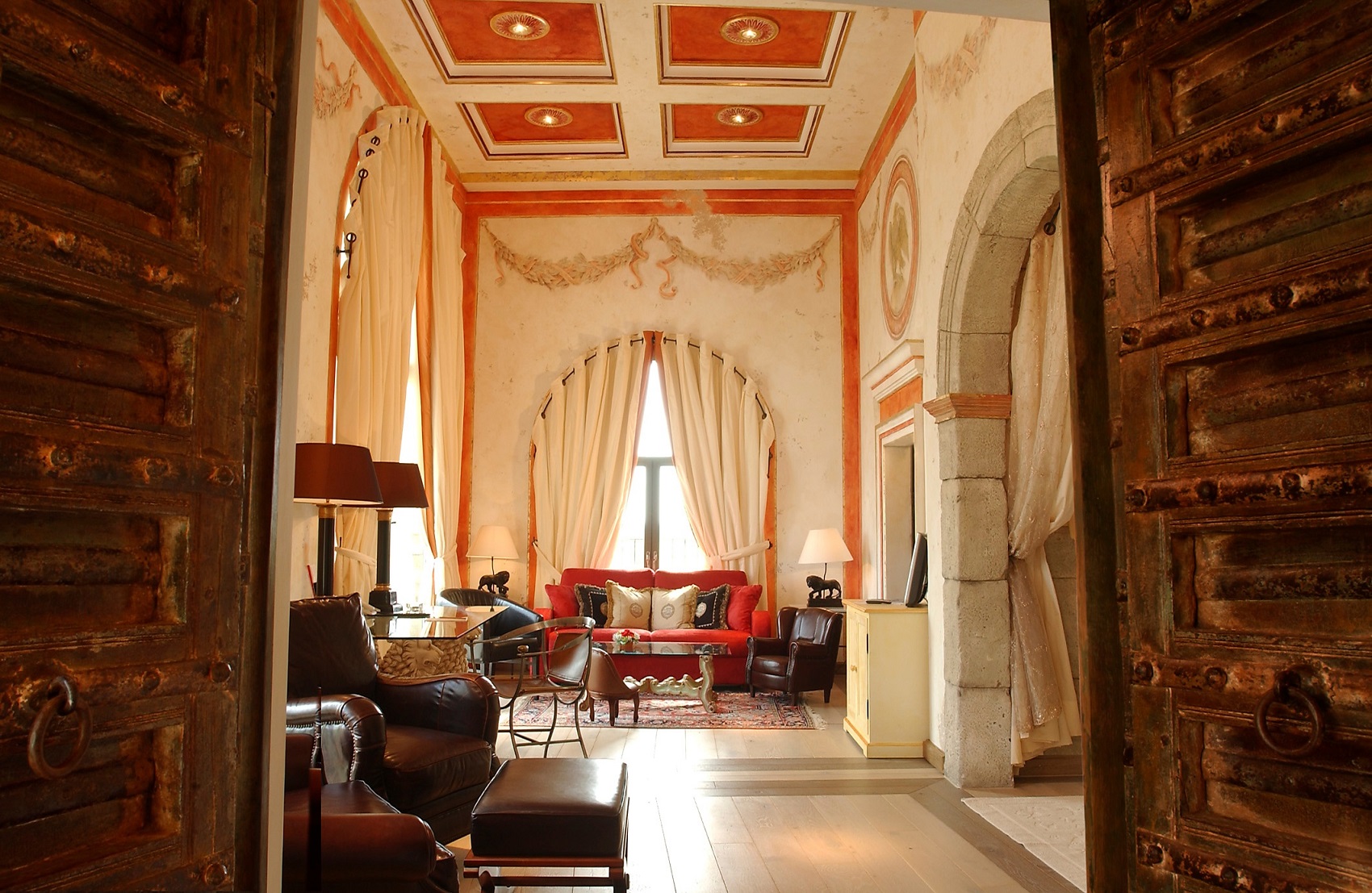 This swoon-worthy suite had us at hello
6. Revel in the ultimate NYE countdown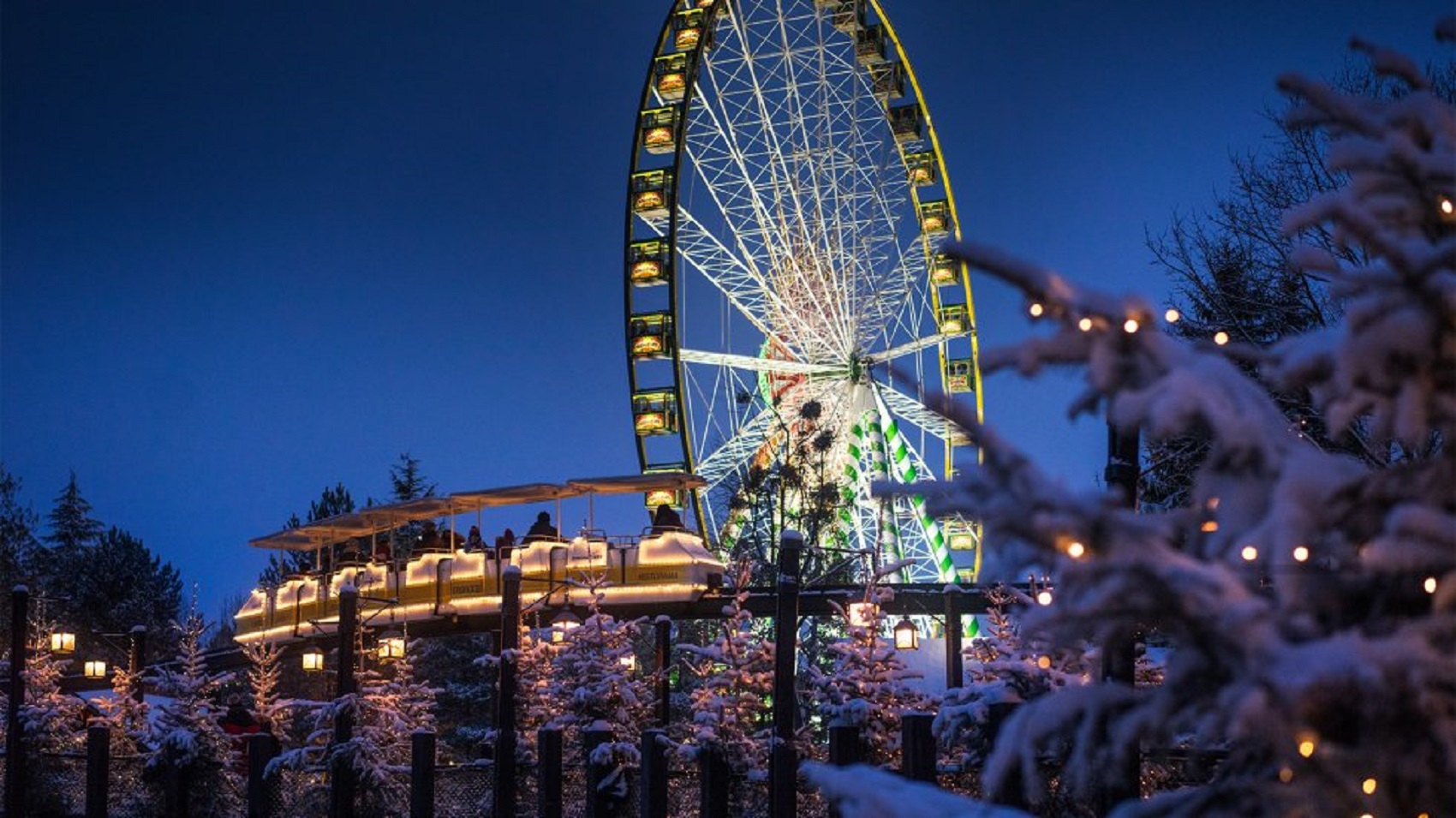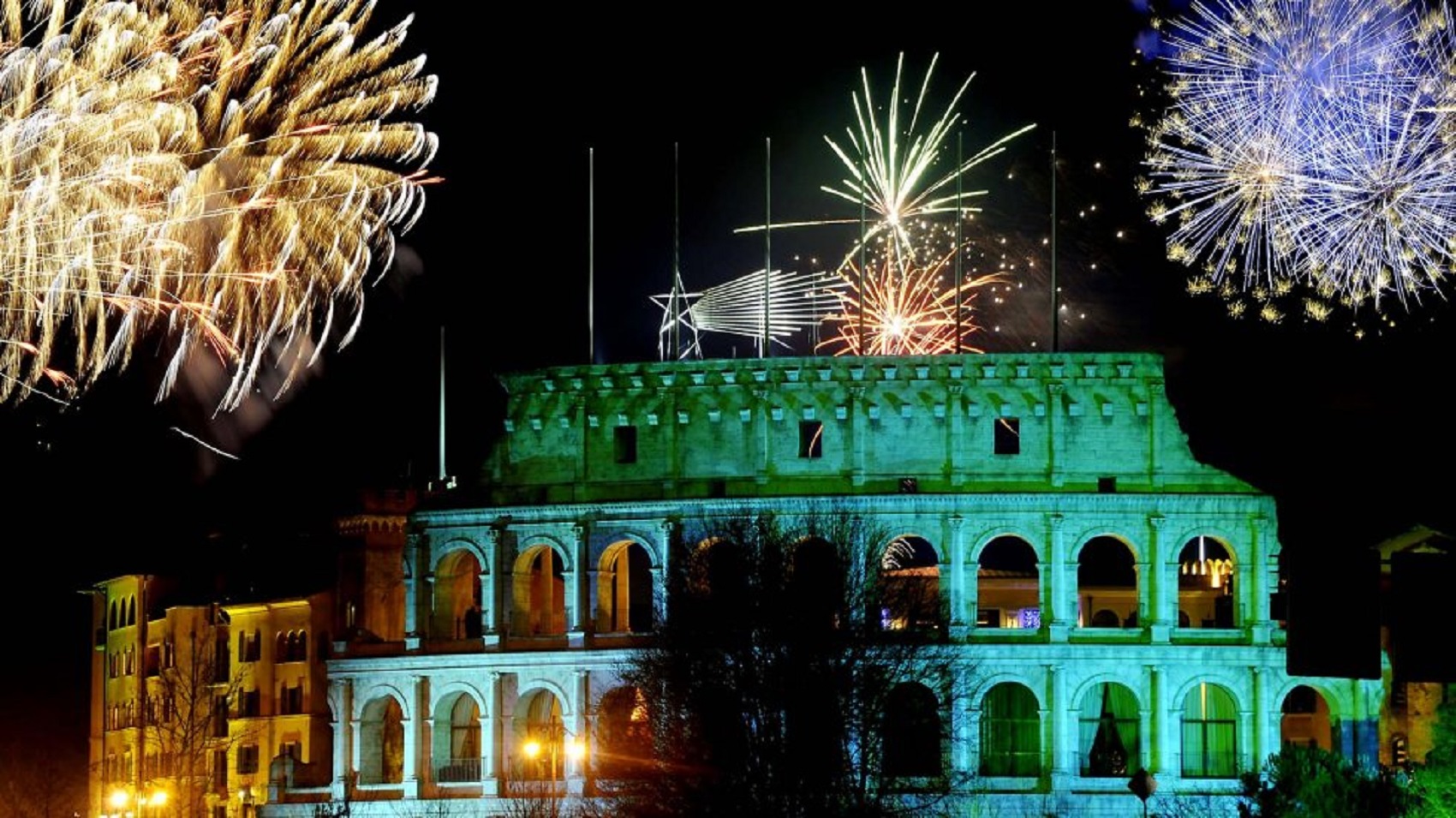 At a loose end this New Year's Eve? See off the year in style at Europa Park's glittering New Year's party! From Karaoke and world-class DJ sets to an epic firework display and a wintery party lasting all night long, New Year's Eve at Europa Park is a night to remember. Click here for more details.
Europa Park's winter season kicks off from November 26 until January 8, 2017, with a special opening on January 13 until January 15, too. Tickets for Europa Park are available on isango.com here for just £35 a pop.  
Happy holidays everyone! You know where to find us…