Malta, the small island nation, alone in the vast waters of the Mediterranean. An island inviting you in with its rich culture, fantastic diving and snorkelling opportunities, hidden coves and an unrivalled history.
They say that small is beautiful, and who can argue against that, especially with Malta? It's an island that just has to be explored.
When you come here, don't expect to find endless stretches of golden sandy beaches and huge tourist developments. They do exist of course as this is very much an island set-up for the sun seeking tourist. The difference is that once you explore the craggy shoreline and red-gold beaches between busy ports of bobbing yachts, you'll learn this is an island that has plenty to discover.
Get yourself ready for an island adventure with the chance to snorkel and explore!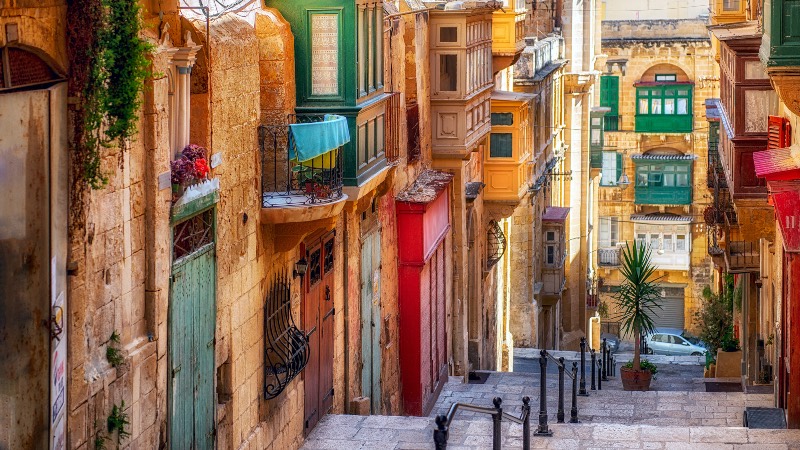 After exploring the capital, it's easy to understand why UNESCO designated the entire city a heritage site. As you wander the streets, look out for the Baroque architecture. It's stunning and makes wandering around this city a joy. And the tightly packed streets offer up surprises on every corner.
They often refer to Valetta as being the 'city of palaces', which you'll see alongside churches and scenic gardens. The Grand Palace is the principal attraction and a trip around this or just across the harbour is also worthwhile.
Malta's little neighbour, Gozo, is a delightful day excursion away from the main island. If you love your history, then exploring the capital of Victoria is a delight. There are the megalithic temples at Ggantija and the II-Kastell fortress to discover. Not forgetting the blue lagoon, which is a world away from anything else found on Gozo or the main island of Malta.
With fresh seafood offerings available for food lovers, hiking and biking trails for the adventurous. Well, the quieter Gozo is a place well worth checking out.
Other things to do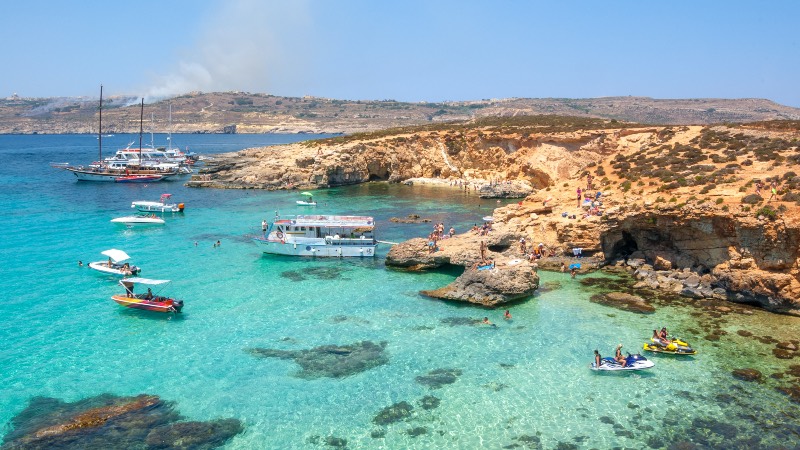 If snorkelling is one of your passions, then Malta gives you plenty of opportunities to explore its nooks and craggy rock faces around the coastline. Also, take the bus as you travel around the island. Public transport is a great way to explore this small island, and if the old yellow and red buses are still in use, well you'll have some nostalgia to enjoy as well, as you travel around the island.
Seafood is also a big part of the local cuisine, so try it. Sat at an outdoor restaurant looking out to sea is one of life's pleasures. Malta is a great place to enjoy such things.
This small island, alone in the Mediterranean, is a joyous place to visit. Relaxing on the one hand and full of treasures to explore, especially in the capital and on Gozo. Make no mistake, Malta is well worth considering as your next destination of choice.