My family recently enjoyed an amazing trip to South Africa, and we were fortunate to spend several weeks in and around Cape Town. I won't lie, it's quite the haul to get there from the U.S. and especially Montana, but airfare has been amazingly lower than in the past so we jumped at the chance to visit.
In 2014, Cape Town was named the best place in the world to visit by both The New York Times and The Telegraph and is one of the most multicultural cities in the world. In fact, there are 11 official languages in South Africa! While the most commonly spoken language in Cape Town is Afrikaans (which is a West Germanic language that evolved from the Dutch vernacular of South Holland), English is most commonly understood. Another fascinating language we frequently heard was Xhosa (sounds like koh-saw), and try as we did, it was very difficult to replicate the clicking sounds peppered throughout dialogue.
Before visiting South Africa, I knew of a country that struggled with Apartheid and is teeming with wild animals on Safari. While both are true, Cape Town has evolved into a vibrant cosmopolitan city bustling with people and filled with a magnitude of warmth and hospitality. There is so much to see and explore, I recommend you set aside at least three days to scratch the surface of this city. After taking a family poll, I was able to narrow down our six favourite things to do in and around Cape Town!
1. The Victoria & Alfred Waterfront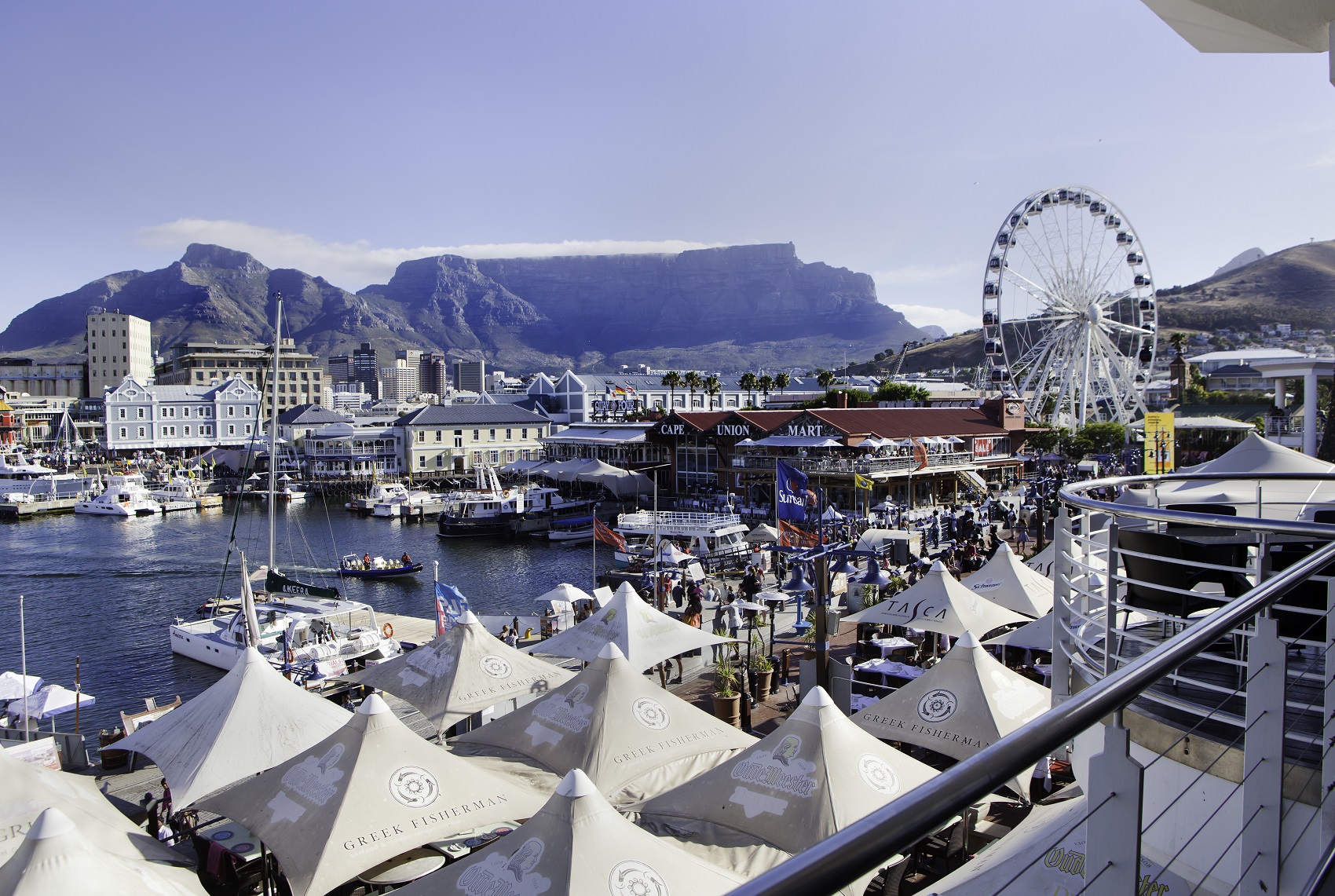 Who doesn't enjoy visiting a vibrant waterfront packed with restaurants, shops, and local music? In the heart of Capetown, the V&A Waterfront boasts sweeping views of the Atlantic Ocean and Table Mountain. With waterfront playgrounds ideal for the little ones, seal spotting opportunities, award-winning museums, and hundreds of boutiques filled with local arts & crafts, you'll want to have at least a day to spend here.
The V&A Waterfront is also the launching point for tours to Robben Island, Harbor Cruises, Little Tug, Cape Town City Hop-On, Hop-Off bus, and Two Oceans Aquarium. You can even rent bicycles! With so much to do and see you might be wondering what my family's favourite activity was, and hands down it was a ride on the Cape Wheel. This giant observation wheel gave us a spectacular 360° view of Cape Town in a comfortable air-conditioned cabin.
2. See Nelson Mandela's prison cell at the notorious Robben Island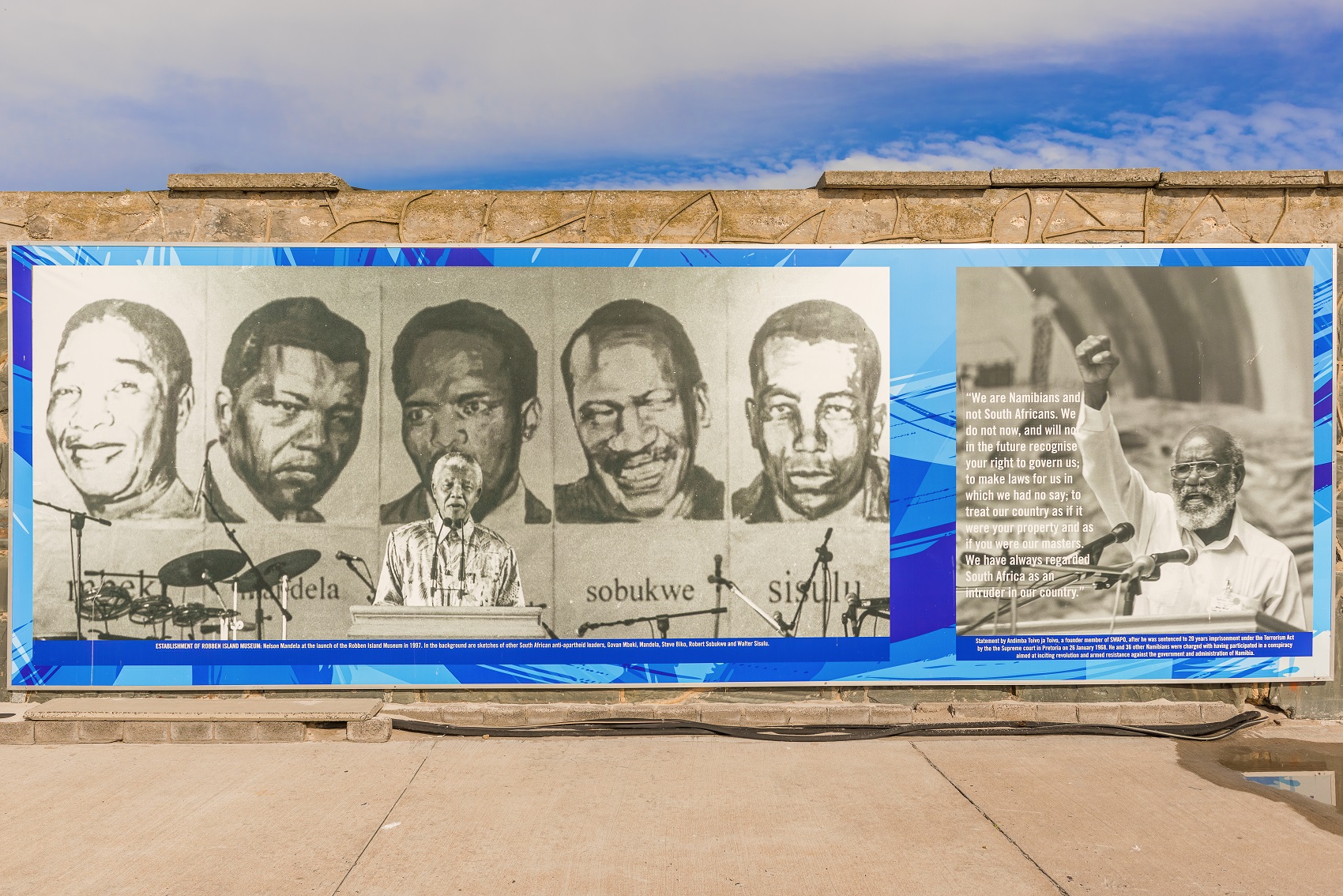 A UNESCO World Heritage Site, Robben Island, is infamously known. For 400 years, this island just off Table Bay was the site where political prisoners were isolated and banished. Most notably, the former President of South Africa, Nelson Mandela, spent 18 years imprisoned here. Two other South African Presidents, Kgalema Motlanthe and current President Jacob Zuma were also inmates on the island.
Today the story of resistance eventually overcoming injustices is told through former inmates who conduct tours of the now defunct prison. You will be forever changed after your visit here. Tours depart daily from the V&A Waterfront.
3. Go sky high at the iconic Table Mountain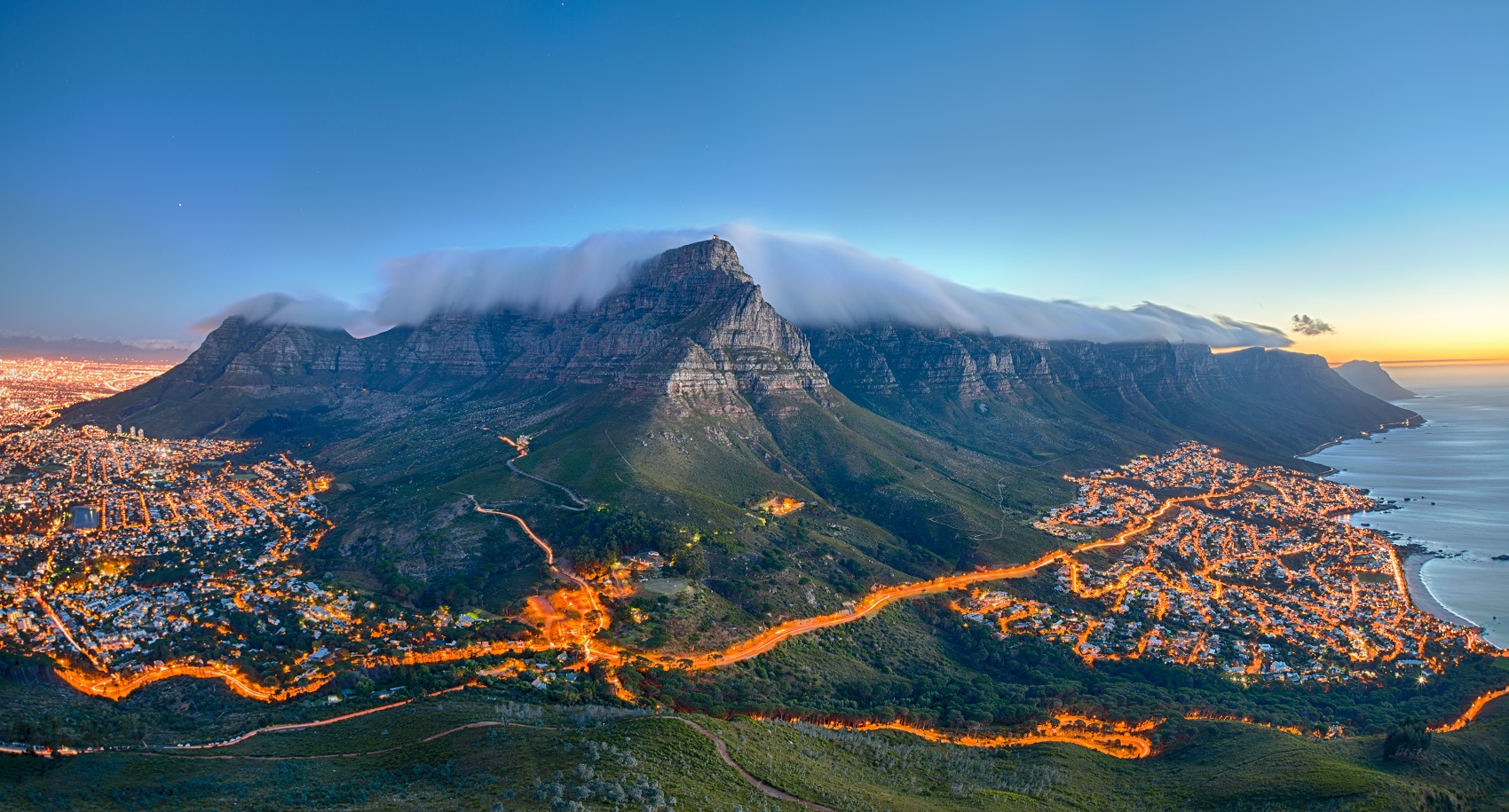 Table Mountain is the most majestic and prominent landmark in Cape Town. Throughout the city, you can view its distinctive flat-top which gives it the appearance of a table and serves as the backdrop of many of our travel photos! One of the Seven Wonders of Nature, Table Mountain shouldn't be missed.
For the adventurous, you can hike one of the several routes to the summit. Hikers should carve out two to three hours for the walk as there is plenty of flora and fauna to stop and enjoy along the way. If you don't fancy the hike, the aerial cable car will take you to the mountain's peak where in just five minutes. At the top, look out for the natural phenomenon known as the "table cloth". When conditions are just right, an orographic cloud that resembles a waterfall majestically covers the mountain like a table cloth.
Tip: Before heading up the mountain, check the weather. It can get pretty windy in Cape Town and the cable car's operating hours are subject to the conditions. You can find more information about Table Mountain on their website.
4. Visit a township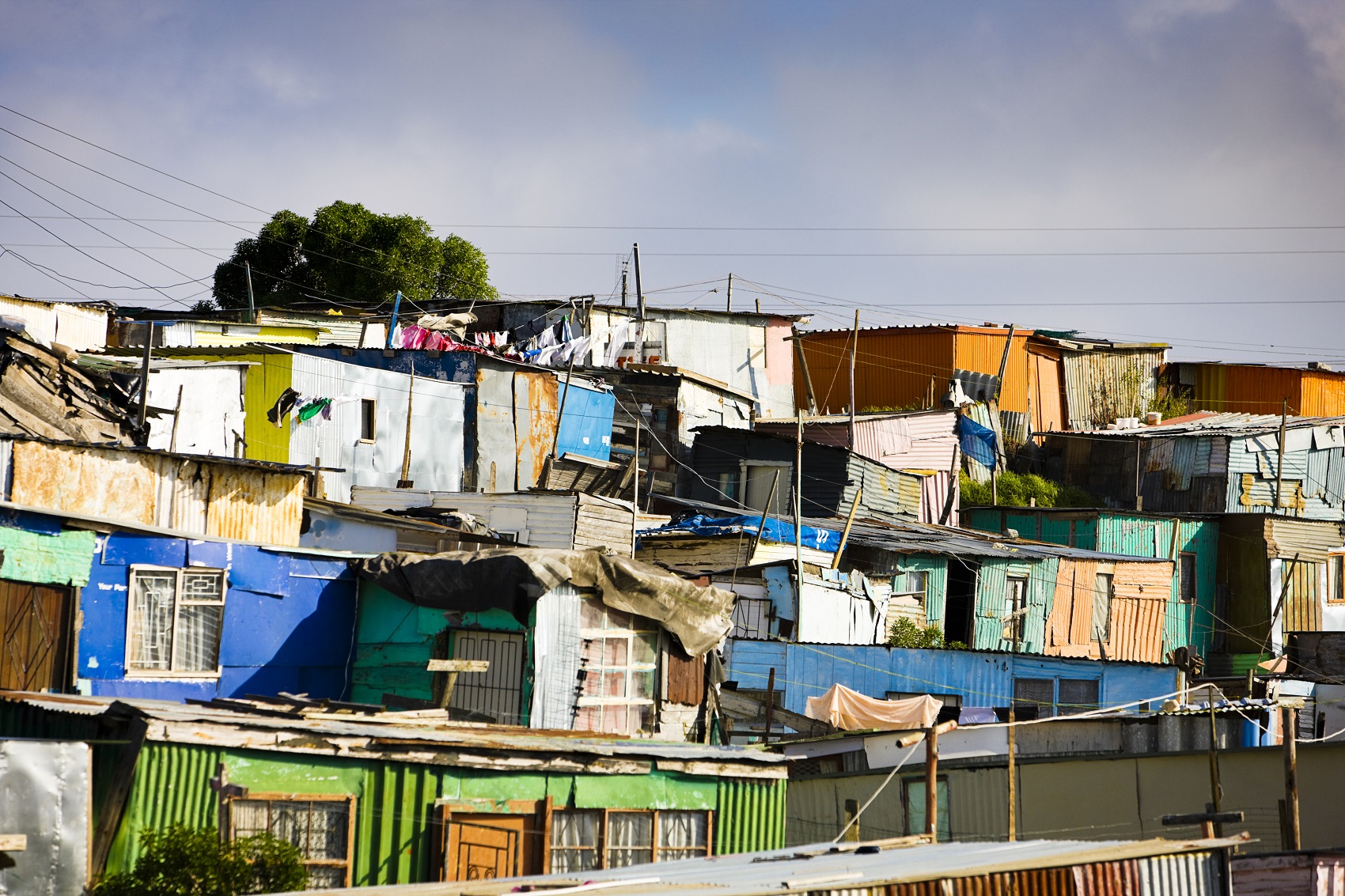 The underdeveloped living areas known as townships form a large part of the tapestry of South Africa. From the late 19th century until the end of Apartheid, townships were reserved for non-whites, and today they are still occupied mainly by black Africans and Indians all within distinct neighbourhoods.
It seems odd perhaps to want to take a tour of these areas, where the homes are often just scraps of metal and wood with no running water. Many homes are perched perilously along a river, and many neighbourhoods border busy roads or highways. You may see young children playing a game of kickball in the grass as your car whizzes by. Without wanting to be intrusive or appear voyeuristic, I felt a visit to a township could be an unforgettable experience for my family, especially for my young children who were beginning to understand the harsh realities that many South Africans face. I inquired about a private tour through the concierge at Hilton Cape Town City Centre, and they were extremely helpful arranging a tour to a nearby township named Langa.
Our private tour began with a visit to the District Six Museum where we learned about the harsh realities of Apartheid before setting off to Langa. We then spent several hours touring Langa with a local resident, visiting homes and meeting the people that lived there. The local children were so happy to meet our children and were eager to hold their hands as we walked along. In the end, we felt so welcomed and everyone's hearts were opened. Admittedly my children were a bit overwhelmed by the experience and definitely had some processing to do afterwards, but the overall experience was so enlightening for all of us.
Tip: Take cash as the local guide in the township is only paid by gratuity. Also, you can buy some candy at one of the local markets to bring to the children.
5. Head to Boulders Penguin Colony for cuteness overload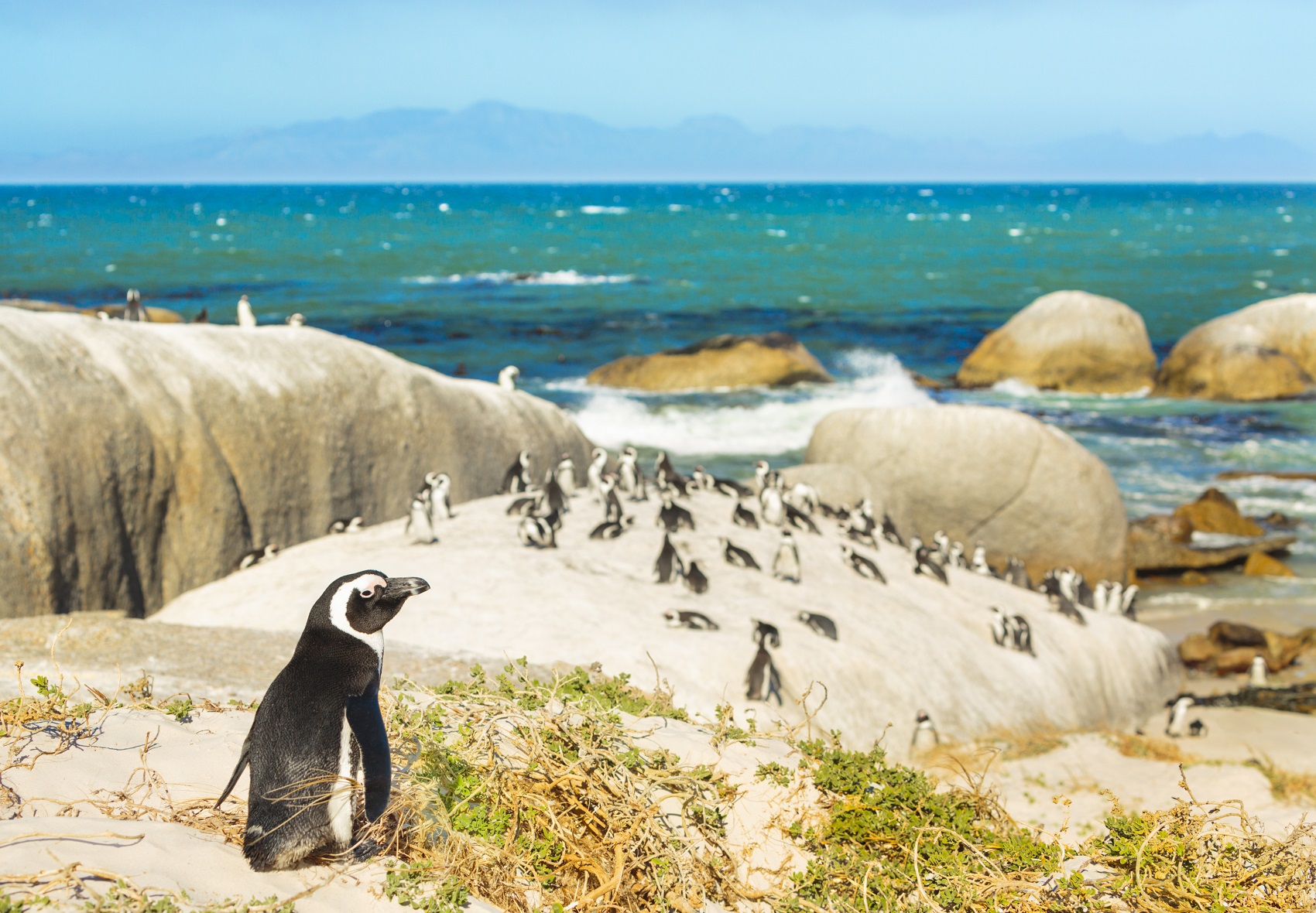 Boulders Beach and nearby Foxy Beach are the home to a colony of thousands of endangered African penguins all waddling freely about their day. This is definitely a fun place to visit with your little ones. We spent a good part of an afternoon marvelling at these local residents. Although tourists can't go in the water with the penguins, there are other nearby areas for swimming, tide pool wading and boulder hopping.
Boulder Beach is part of Table Mountain National Park and there is a small entrance fee to enter. More information can be found on the Table Mountain National Park Website.
Word of caution: The penguins can get grouchy if you get too close, so no touching!
6. Have a drop at a world-renowned winery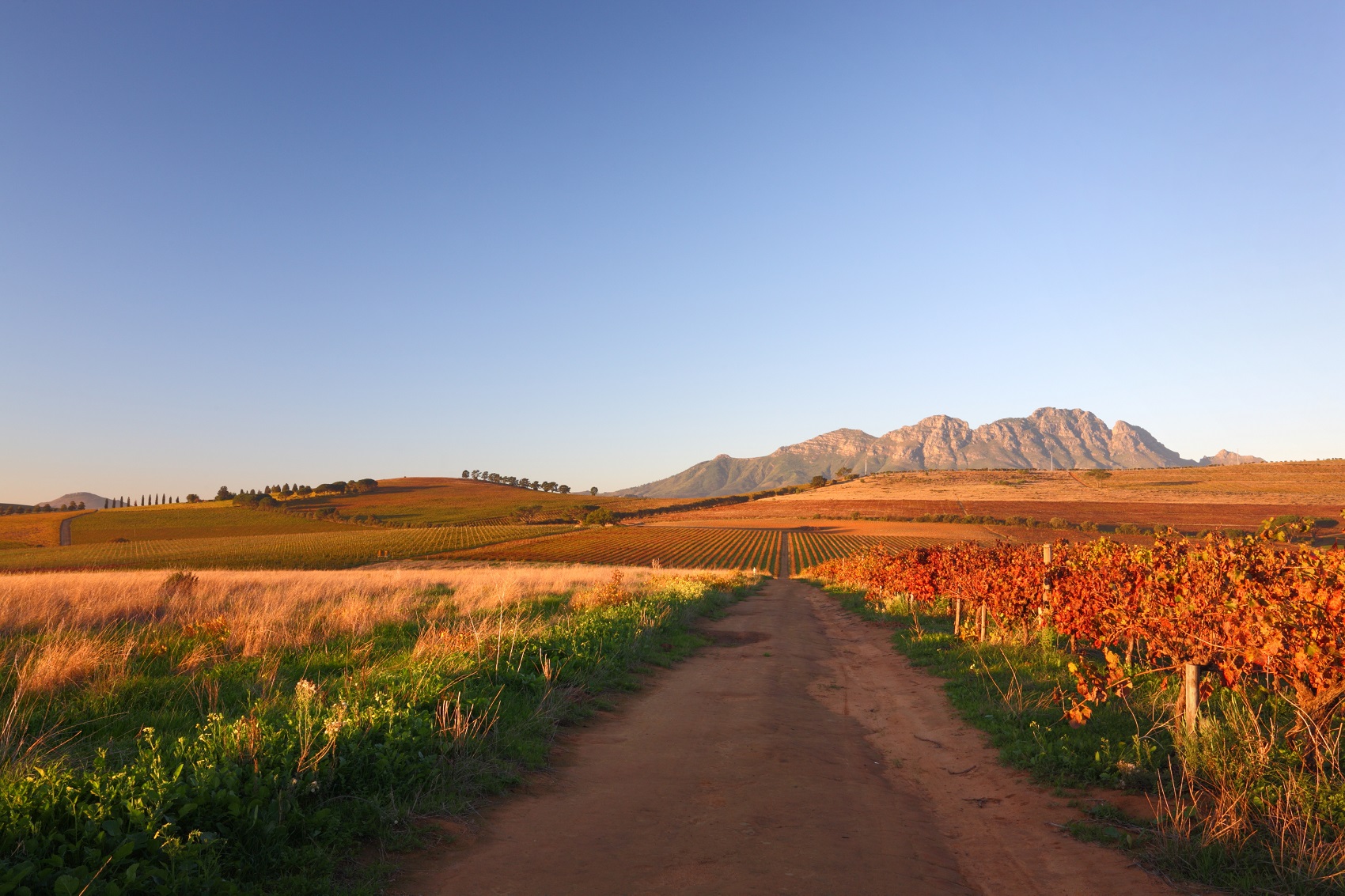 No trip to Cape Town is complete without visiting some of the world-renowned wineries. Stellenbosch is just a short drive outside of the city, and there's plenty of day tour options available from Cape Town. If you have kids in tow, don't fret! Many of the wineries cater to families and have play equipment and food that appeals to young palates too. It really is a win-win situation!
Stellenbosch is a quaint old town with Dutch colonial architecture and filled with lively coffee shops and restaurants. All of the wineries we visited here were simply gorgeous with stunning gardens, child-friendly amenities and amazing views. I can't say we ever had a bad glass of wine either.
Tip: The City Hop-On, Hop-Off bus can take you to several family friendly wineries in the Stellenbosch area and leaves from the V&A Waterfront.
This article was originally posted on Mom Voyage. All mentions were included by writer Lara at her own discretion.