Brussels is a great city with a lot of places to see and a lot of things to do. I do, however, understand that this can get slightly overwhelming but fear not! I have prepared a list of do's and don'ts for your special visit!
The Do's:
Do wander!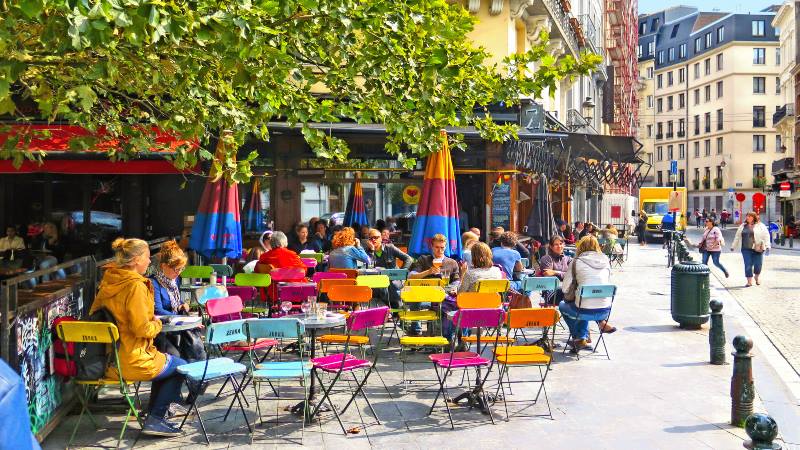 Brussels has many little neighbourhoods around the city centre that are genuinely worth wandering around! St Gilles, for example, is a very artsy and trendy neighbourhood with many boutiques, galleries and eateries!
Sablon will allow you to get off the tourist trail slightly while wandering around its charming cobblestoned streets and popping into its cute chocolate shops. If flea markets are your thing – make sure to visit Les Marolles too, for the Jeu de Balle which is open every single day.
Do a walking tour
This is an excellent way of exploring the touristy parts of the city and learning about them at the same time. Especially if you're in a bit of a rush or would like to get the main sights out of the way first to have a more chilled time in general!
Do the comic strip walk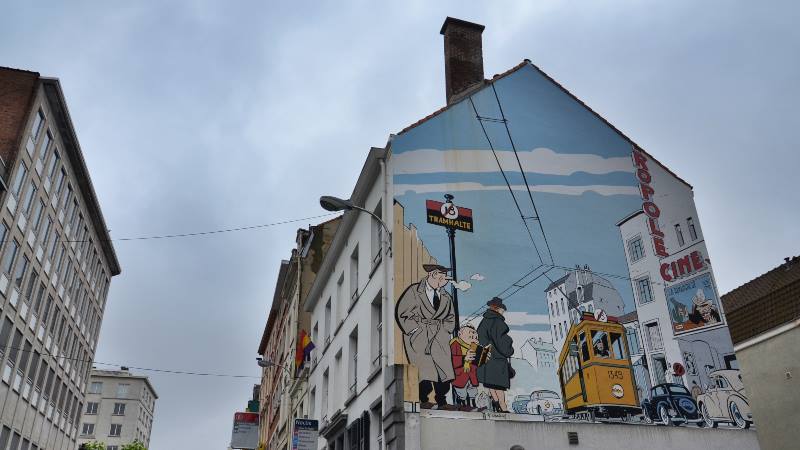 There are many reasons why Brussels is a very cool city, one of them being all the comic vibes everywhere! Most likely, there is no other city in the world with as many comic book stores as Brussels itself… Not only that – there is even a comic strip walk that not only allows you to discover interesting areas of the city, it also includes some fantastic comics around! Make sure to keep looking up and around you while walking, it's a lot of fun that's for sure.
Do bring an umbrella and a raincoat!
Yes, it does like to rain in Brussels, but please don't let that put you off of visiting the city! Remember that there are so many cosy places with the most delicious hot chocolate, waffles and coffees to hide in! And how amazing it is to sip a fantastic hot chocolate, listening to the raindrops and watch the world go by outside.. ahh!
Do eat!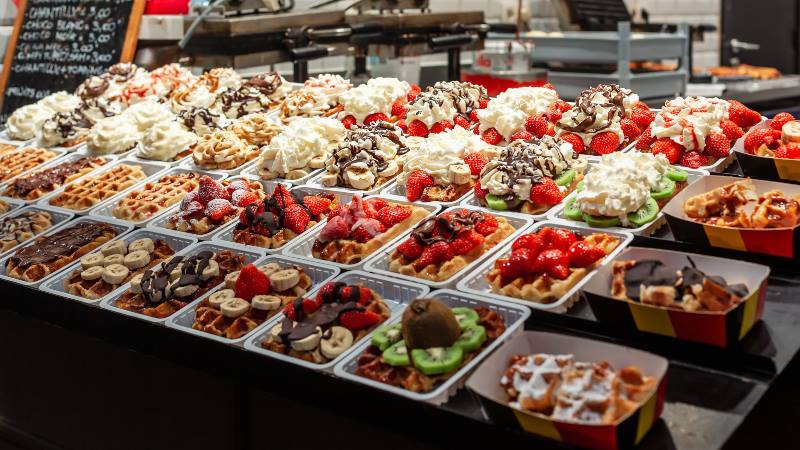 You didn't think we forgot about this, did you? Waffles, Belgium fries, hot chocolate (ok that's not exactly food but oh its good!) Try to wander outside of the very touristy areas to try all the deliciousness that's on offer. And to give you a little tip on finding amazing waffles – try to avoid the small shops that sell 1 Euro pre-made waffles with loads of toppings on them.
Don'ts
Don't visit only the city itself
Wander, wander and wander! Outside of Brussels too… It is so easy to get around and so it would be a shame to miss out on the amazing places nearby such as Brugge, Antwerp or Ghent. These places have incredible vibes and the fact that they are so easy to get to makes it the perfect occasion for day trips!
Don't rush when drinking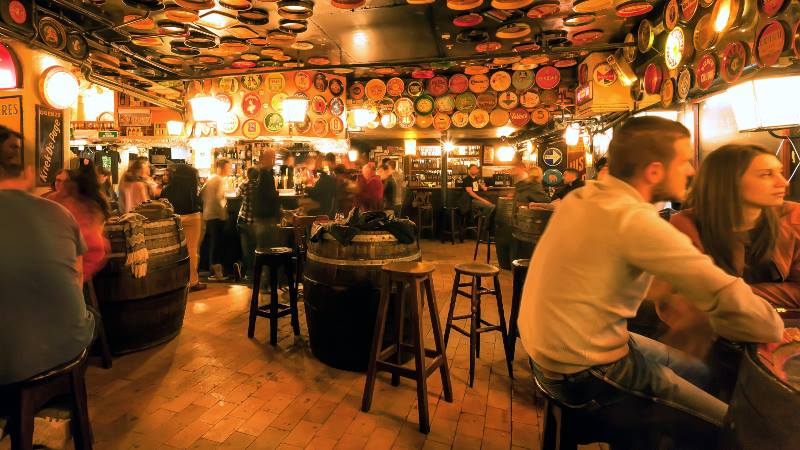 Belgium doesn't have a 'last call' on drinks. And this of course means – there is absolutely no rush when trying all the endless options of beers that it is so well known for. So take your time, enjoy and of course, be responsible as many of the beers are pretty heavy and might catch you off guard!
Don't buy expensive travel passes
Brussels is super easy to get around and very walkable, don't feel that you need to buy a weekend's travel pass (for example) as soon as you arrive. Have a look at maps and check how far you will be from the main areas – usually, you'll be very nearby most of the places worth visiting!
Don't steal the beer glasses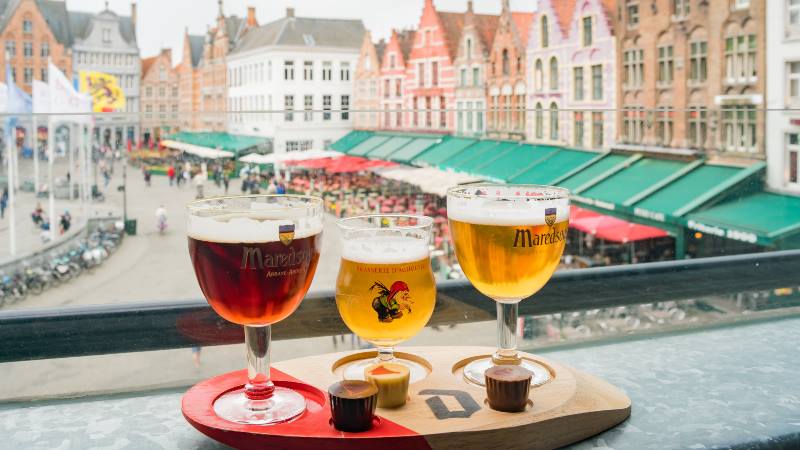 Something pretty standard in the UK definitely is not in Brussels. The locals are in general super friendly to the tourists, but if you want to get on their wrong side.. this is a quick way to do just that. Which, of course, is not recommended. As Belgium is very serious about the beers, they take their glassware extremely seriously, keep in mind that most beers have a specific glass designed to make sure your experience is as memorable as possible and full of flavour! Keep that in mind!
Don't make it super obvious that you're a tourist
As lovely and friendly as Brussels is, it is still a big city, meaning it's safer to stay more 'undercover'. Try and not make it too obvious that you're a tourist as that might make you more of a target. Some of the tips? Try not to look too lost, having a huge map in front of you (people still do that, yes), or walking around with a super expensive camera on your neck. This is especially important when walking nearby train stations at night.
Brussels honestly is a great city! Enjoy!