With summer just around the corner, millions of Americans and foreign tourists will find themselves searching for a way to stay cool.  Luckily, the country's famed beaches provide a welcome respite for countless coastal residents.  But, what about those who live in a landlocked state or who simply want a more thrilling experience than a beach can provide?  Well,  to help you beat the heat this summer, here's our list of the top 5 best waterparks in the United States:
Raging Waters, San Dimas, CA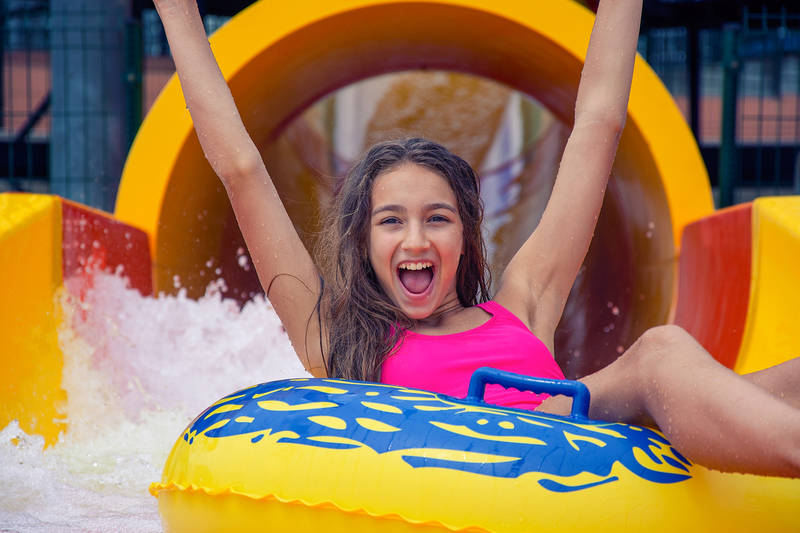 Several of the best waterparks in the United States probably deserve to make this list more than Raging Waters.  But, the park holds a special place in my heart; so, I'm keeping it.  During my childhood, I visited Raging Waters about a dozen times and always loved it.  Over two decades later, I barely recognize the place.  As the largest waterpark in California, Raging Waters now has over 35 attractions, including slides that will send you down a flume at 50 MPH.  Where was that when I was 10 years old?
Water Country U.S.A., Williamsburg, VA
YouTube Credit: XscreamThrills
Water Country U.S.A. represents the place to go to beat the summer heat on the East Coast.  And, because SeaWorld Entertainment owns the waterpark, Water Country enjoys a reputation for being one of the cleanest and best maintained waterparks in the country.  I mean, hey, if they can carefully manage the habitat for a killer whale, surely they can provide a safe place for humans to splash around and have fun.  Plus, this month, they'll open the brand new Cutback Water Coaster with 5 flying saucer turns!
Noah's Ark, Wisconsin Dells, WI
YouTube Credit: Noah's Ark Waterpark
As the largest waterpark in the country, Noah's Ark always ranks highly as one of the best waterparks in the United States.  With over 50 slides, 2 wave pools, and countless other attractions, the park provides a wide range of activities for every age group.   See if you can charm Raja™, The World's Longest King Cobra, by racing side-by-side with your friends and hitting speeds of over 30 MPH before dropping 37 feet into the mouth of a giant King Cobra.  Sounds fun!
Dollywood's Splash Country, Pigeon Forge, TN
YouTube Credit: Dollywood Parks & Resorts
Dollywood's Splash Country is more than just a few waterslides mixed with a little southern charm.  Although, the charm of Dolly Parton does play a major role.  The overall feel of the place harkens back to familiar stories about Dolly swimming in the rivers of the Great Smokies.  Check out the relatively new TailSpin Racer, which allows you and 5 of your friends to compete against each other to see who reaches the bottom first.  Just jump onto a foam mat face-first and let out a mighty "yee-haw!"
Water World, Denver, CO
YouTube Credit: Candice & JadeintheUS
The Rocky Mountains might seem like a strange place for a waterpark.  And yet, Denver plays host to one of the biggest waterparks in the country.  With nearly 50 different attractions spread across over 60 acres, you can rest assured that you'll find appropriate rides for kids, teens, and adult adrenaline junkies.  Make sure you try out the new Glacier Run ride, where you make like a penguin and slide headfirst down to the ocean.  We're not sure a penguin ever slid down a glacier at 35 MPH before, though!
Hey you!  Got a hot tip on where to find the best waterparks in the United States?  Mention it below and we might add your contribution to the list during our next update!