Berlin is one of my all-time favourite cities. I have fond teenage memories of it, and it still works as a great grown-up destination. What's there not to like about Berlin Sightseeing?
I had the questionable honour to visit Berlin on a wacky school trip when it was still a divided city. I remember the scary border control, the culture shock of visiting East-Berlin. Nor forgetting the odd lumps of vanilla ice cream wrapped up in the creased paper. Giving half our group food poisoning! And the decadent bars and clubs on the west side, where it didn't seem to matter that none of us was eighteen…
A new Berlin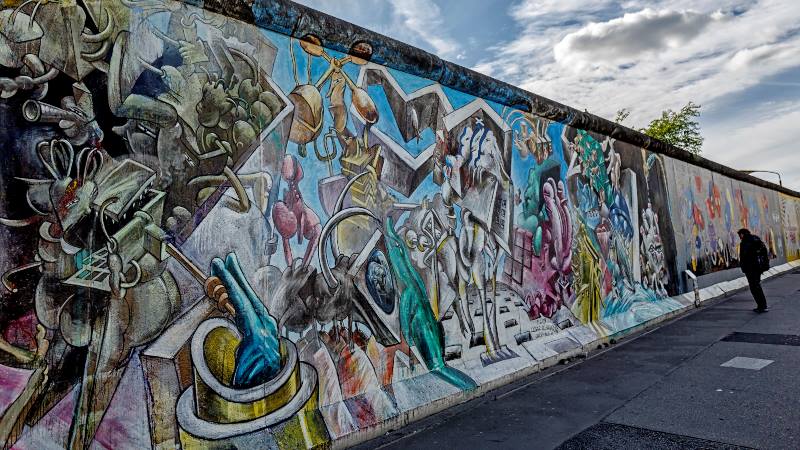 It's incredible to experience East and West Berlin now and remember how it used to be. I love the way the signs of history have not been washed away but are still intact and part of the city. There are so many significant architectural masterpieces to the city that it is difficult to list them all. Of course, the Brandenburg Gate is a must, and so is Berlin Television Tower (Fernsehturm). Kurfürstendamm is the street for luxury shopping and Mauerpark flea market the address for inexpensive bric-a-brac on Sundays. The East Side Gallery, a section of the Berlin Wall covered in colourful murals, is excellent as well.
I find it interesting to look for the subtle signs that are gently hidden in the ordinary street views. They could be little marks on the sidewalks, small signs in the walls or decorative murals telling their tale… tiny miracles of resistant urban survival at its' most determined! Well planned guided tours of Berlin Sightseeing highlighting the nuances of a once divided city are really tremendous and helpful in this kind of hide and seek adventure.
History revealed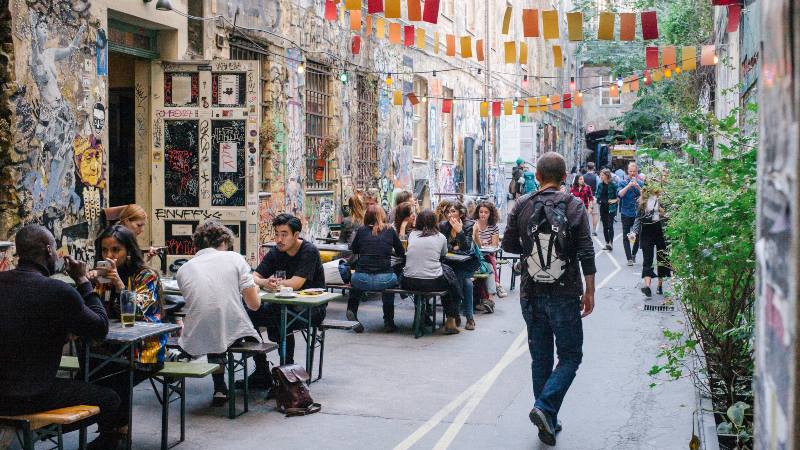 Berlin is a city of such wild history that it is impossible to just name a few important points, but that is one of the attractions of the city.  Berlin is a prime example of a place that must be experienced on the ground level. It must be felt by walking around and experience Berlin Sightseeing. Taking time in different street cafes and market squares. Feeling the vibe and keeping an open mind to all kinds of strange street performances and extempore outbursts of this or that passionate opinion.
I especially like to walk around the Hackesche Höfe. It's a complex of eight joined inner courtyards restored to their former beauty. All around the Hackesche Höfe, there are lots of bars, restaurants and clubs, and the area is now one of Berlin's most popular places for nightlife.
Nightlife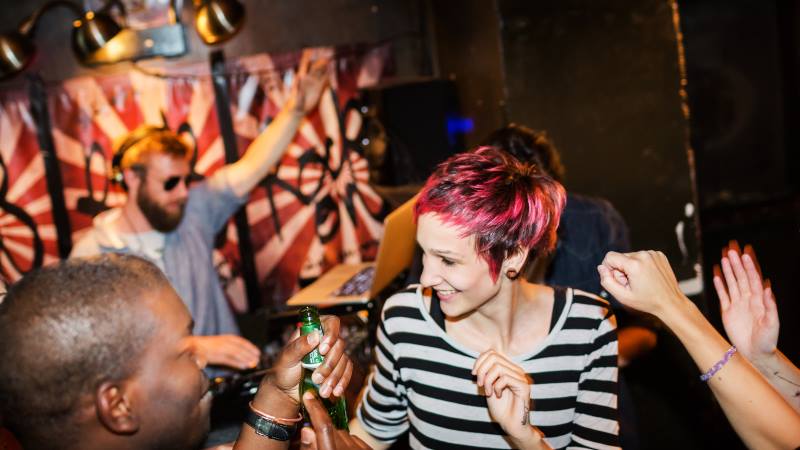 Yes, the nightlife? I have to admit I don't have the stamina to stay up all night, but without a doubt, Berlin is still the European capital of nightlife, like it always was. Berlin's unique nightlife scene includes everything from nudity to brutalism to politics. Often experienced through a monstrously loud electronic music. The party-feeling frequently spills into daytime as well. It is not uncommon to come across street demonstrations that include tens of trucks all loaded with substantial loudspeakers pumping up a techno beat. The actual reason and purpose for the parade often remain unknown.
Time in Berlin is well spent if you explore the history, look around the city streets and take in the ambience. It's a city that blew me away. I'm sure it'll blow you away too.