When visiting a new city, do you ever find yourself wishing you'd known a place or two without tourists? A place where you aren't being shoved out of the way for that perfect Instagram photo? And most importantly, not being able to experience the actual moment?
I think most of us have been there. The pressure of having that photo to show our friends and family, later on, can get slightly overwhelming but when we think about it did we enjoy it as much as we could? Saying that, of course, we all want to see some of them and it just has to be done. But what if I told you there are some cool spots in Barcelona that wouldn't make you feel like the above? A place that is still really, really cool but with fewer people around?
Yup! You read that right. Here are some of my insider tips for Barcelona!
Head to Bunkers del Carmel for brilliant views and sunset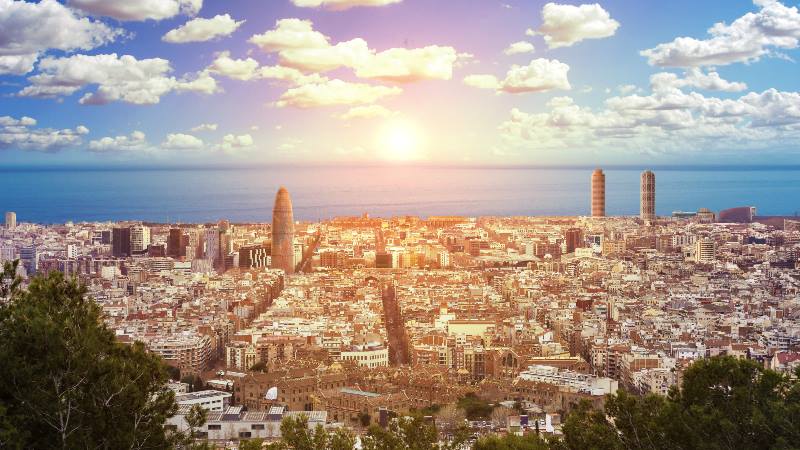 This place is not very popular with the tourist just yet and allows you to get a pretty much 360-degree view of Barcelona. It's probably the best-hidden gem from this list and worth a visit. Make sure to bring some snacks & drinks to enjoy with the stunning views.
It's free, and to get up there doesn't cost much either. You can grab a bus from Las Ramblas, which will drop you at the start of the climb. However, if you don't feel like walking, a taxi will cost you around 5-10 Euros. You can also grab a metro to El Carmel, then bus 119 up to Maria Lavernia or Panorama – Labèrnia which are a few minutes walk from the view. I imagine this place will start getting more popular so head out there when you can!
Have a wander around Serra de Collserola Natural Park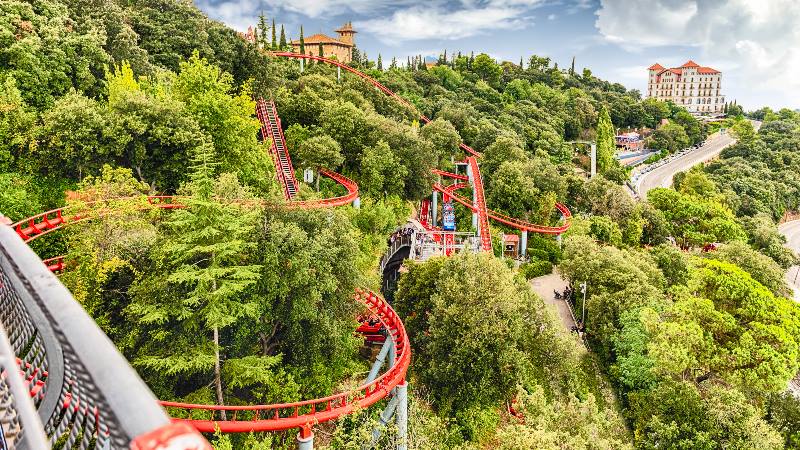 Serra de Collserola Natural Park is an 8,000-hectare of natural area where you can enjoy having a walk, do some cycling, explore historic sites or do some birdwatching – whatever floats your boat! Oh yes, there are even a lot of guided as well as themed walks.
You might have heard of Tibidabo – the tallest mountain in the Serra de Collserola with brilliant views of Barcelona, beautiful church (Sagrat Cor church) and. A theme park (Tibidabo Amusement Park.)! I do recommend this for sure, but keep in mind there is so much more to explore around!
Wander around the El Raval neighbourhood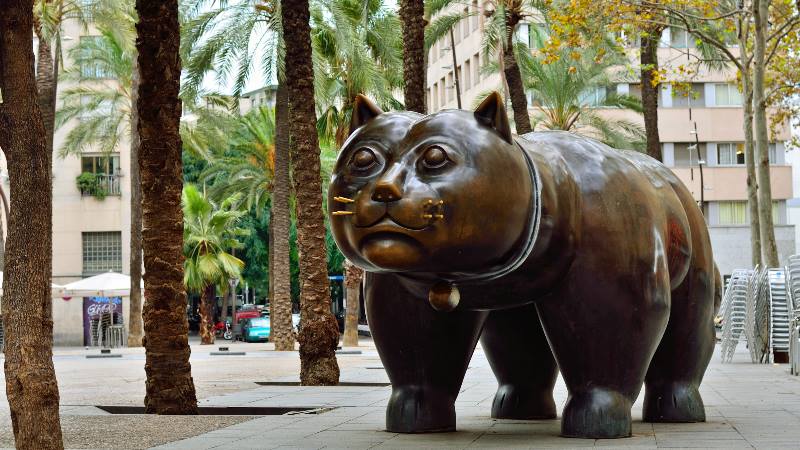 EL Raval is a vibrant area with trendy shops, restaurants and bars as well as cutting-edge exhibitions and many other attractions including La Boqueria, Museo d'Art Contemporani de Barcelona (MACBA) and Palau Guell. Great place to explore street art and try endless options of cuisines from all over the world.
The area is known to be quite rough especially during the night so try to visit in the daylight hours to avoid any unwanted situations. Try not to show off any valuables either and head out there with someone else. Saying that, the neighbourhood has a lot to offer and if being cautious – might become one of your favourite parts of the trip.
Gràcia district – the cosier area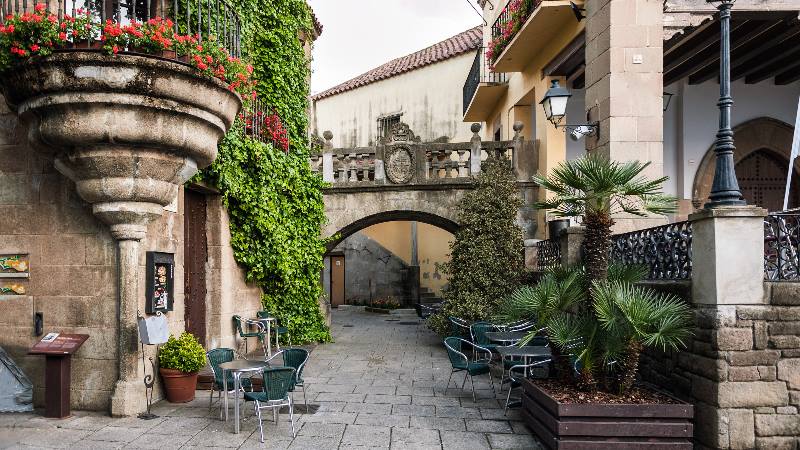 For something much more local with a village-style vibe, this is where you'll want to be. The Gràcia district has a lot of charm, and it's where locals live. So with not many tourists (or none at all), you'll find the area extremely relaxing and laid back.
As it's still Barcelona, of course, a lot of beautiful architecture can be found. There's a brilliant plaza with a great atmosphere, many pubs, bars and restaurants. Some believe that this is where you experience Barcelona's real style nightlife.
Wander around the narrow streets and soak up the unique atmosphere of the city. This area is 100% worth exploring! But shush, don't tell too many people about it!
Chill in Parc de la Ciutadella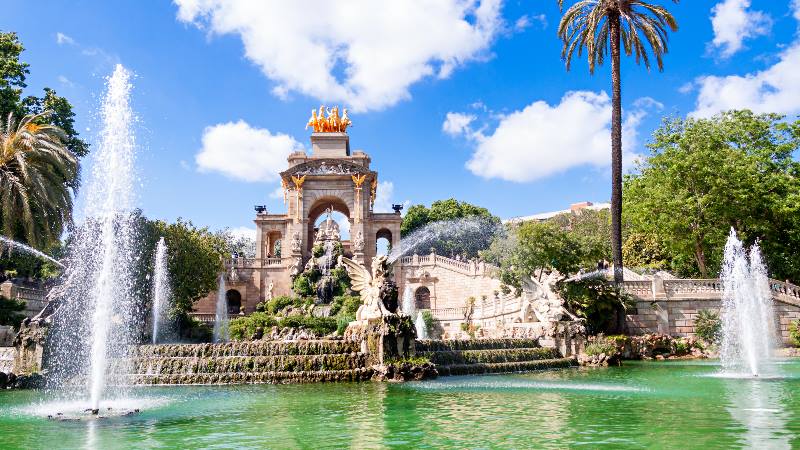 There may be a few tourists as well as many locals, but it's a great spot to chill or have a picnic if the busy and crowded areas get too much. Parc de la Ciutadella is a stunning area of greenery where you can find different attractions varying from museums and a Catalan Parliament to a zoo. There's also a pretty lake where you can even use a rowing boat.
Parc de la Ciutadella is probably the greenest area in the centre of Barcelona and is worth a visit. The park is beautifully laid out with fantastic scenery –  a perfect place for a peaceful retreat from the city's breakneck pace.
So here you go, enjoy these less touristy areas and experience Barcelona the local way!