You're relaxed, settled back, your partner is next to you. It's romantic, and there's the gentle sound of the water lapping against the boat. Perhaps a nearby voice is singing a song? You look up and see the baroque buildings of varying sizes and colours along the water's edge. The history of those places seeping out as you glide by. Oh, how romantic and memorable.
You're in Venice, in a gondola, enjoying with one of the most iconic activities of any country, let alone Italy. Venice – the canal city, a destination full of history and unique features. Settle back in your gondola and lets us give you a guide to the best things to do in this famous destination.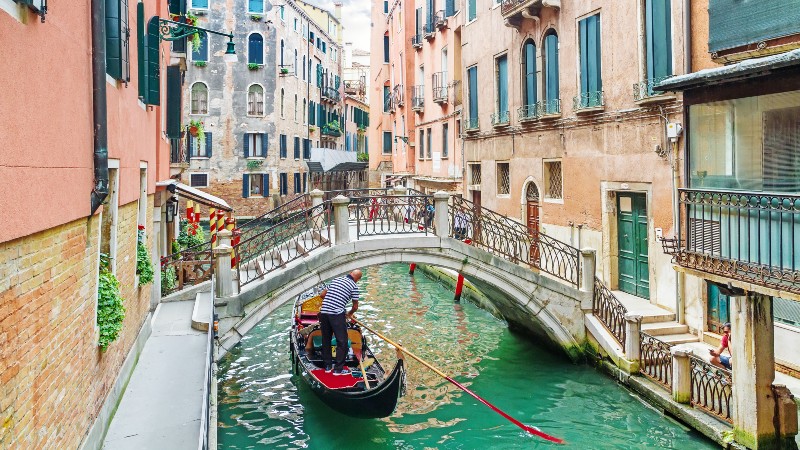 Want to give a loved one a special surprise, birthday or anniversary gift? Something romantic and memorable? Then you get no more romantic or memorable than a gondola ride. In Venice! It's one of those activities you need to do when visiting. Gliding down the quiet canals, the baroque buildings, perhaps once thriving merchant buildings hugging the sides of the canal. Enjoy the beauty of the city as you make your way along your route. Sat back and relaxed. Go on; you know you've got to do it!
Venice has many classical buildings to admire and explore, but none are as majestic or important as Doges Palace. The palace was once the seat of the Government, so there are plenty of secrets to uncover. Walkthrough the chambers and discover the prison where Casanova was held imprisoned. You'll also learn the history of Venice's past. A place to immerse yourself in.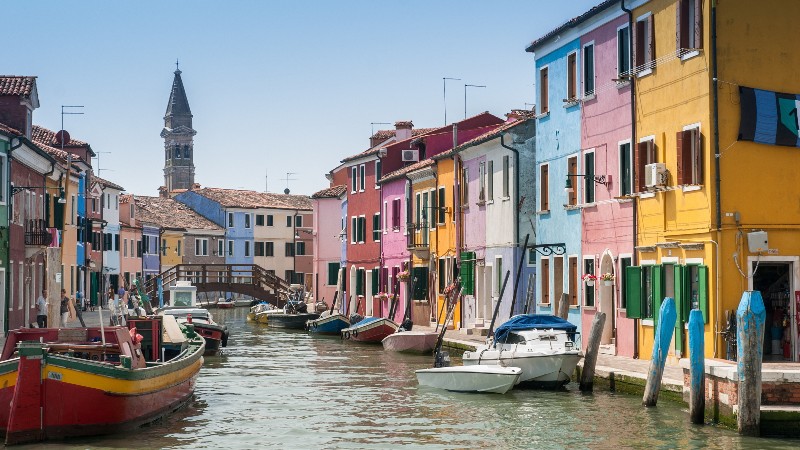 In the lagoon, you'll find Murano and Burano islands. Two places that have their own distinctive flavour. Get ready for a colour feast! A visit to these islands and you'll learn about the lace-making, glass blowing, and embroidery industries. Also, be sure to cruise down the canals or walk around and admire the colourful houses. You'll be walking away with a smile and a bag full of gifts!
You may not have visited, but when you do, you'll recognise it. Used in countless films and the centre of Venice. St Mark's Square is the area that draws in the visitors. You can count St Mark's Tower, Basilica and clock tower, oh, and aforementioned Doges Palace among the reasons to come here. Enjoy the sights, the sounds, the buzz of the visitors and enjoy!
Venice is a city of romance, of history and famous, of course, for its canals. Be sure to immerse yourself, and you'll soon come to love this unique destination. Excuse me; I have a gondola ride to catch!
Been to Venice? Got a favourite place to visit in the canal city? Comment and we can add it to our activities.