From Winter Wonderland to Nightless Nights taking trips to Lapland is like nothing else! Travelling up north to meet Santa Clause sounds like a very tempting Christmas-idea, but Lapland's beautifully untamed nature has so much to offer all year round! Let me walk you through it by the season.
Spring blossoms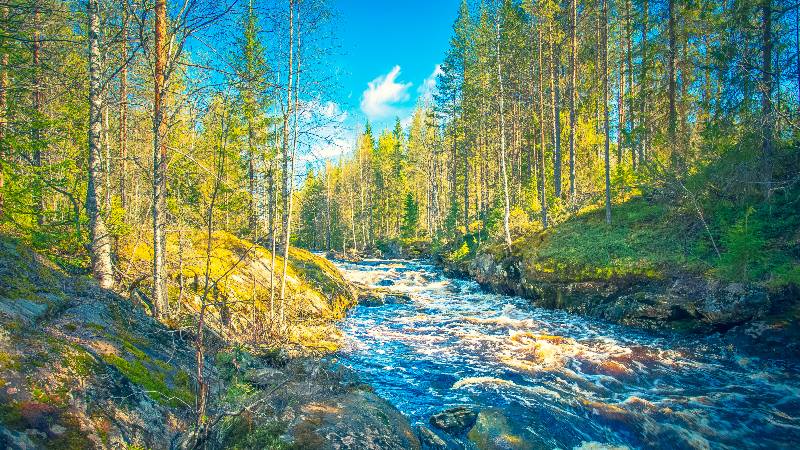 It takes a while for the northern nature to wake up after a long winter, but when it finally happens, it's an explosion of bright greens. The summer is short, so nature really has to hurry up! Even the darkest furs burst with light green spruce and delicate little flowers pop up everywhere. As soon as it gets a bit warmer, Lapland becomes a gardener's (especially a kitchen gardener's) dream. Many herbs and green vegetables grow very flavourful and fragrant, as they enjoy extra doses of daylight. This, of course, also makes us culinary enthusiasts very happy!
Summer nights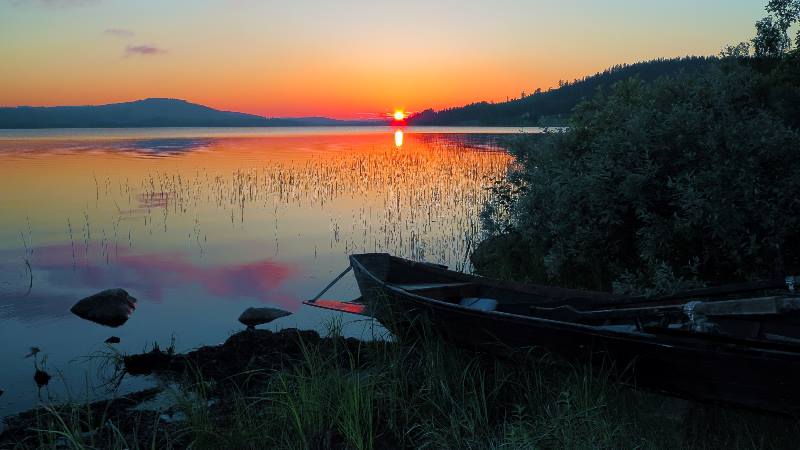 The Midnight Sun! No, it's not a myth, the sun really doesn't set at all. At the end of June, on the day of the Summer Solstice, the day is 24 hours long, and everyone wants to spend as much time outdoors as possible. All emotions are peaking with the sun: it's energizing and romantic, and it makes you feel adventurous and humble all at once. Best of all, you get to share it with everyone around you. These are the golden moments we cherish later on when days turn dark again.
To be able to enjoy the Midnight Sun, two useful items are a must: Insect repellent (mosquitos can be vicious) and eye-patches (unless you like sleeping with lights on).
Autumn colours in Lapland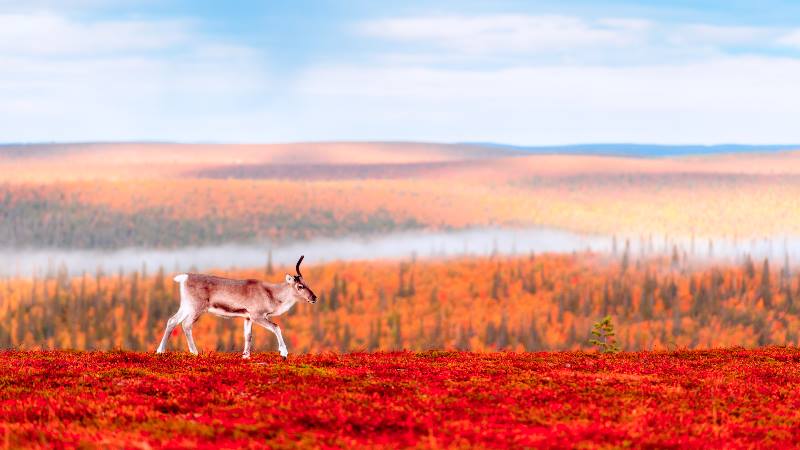 I don't know if other languages have a particular word for the way nature turns red and yellow in the fall, but in Finnish we call it Ruska. Ruska-time in Lapland only takes a couple of weeks. Everything turns burning red, orange and yellow all of a sudden. This is the most popular time to go hiking in the wilderness of the fell country. Hiking trails are best chosen according to the most breathtaking views in the natural parks. To experience it comfortably, you'll need good boots and windproof clothing.
Winter magic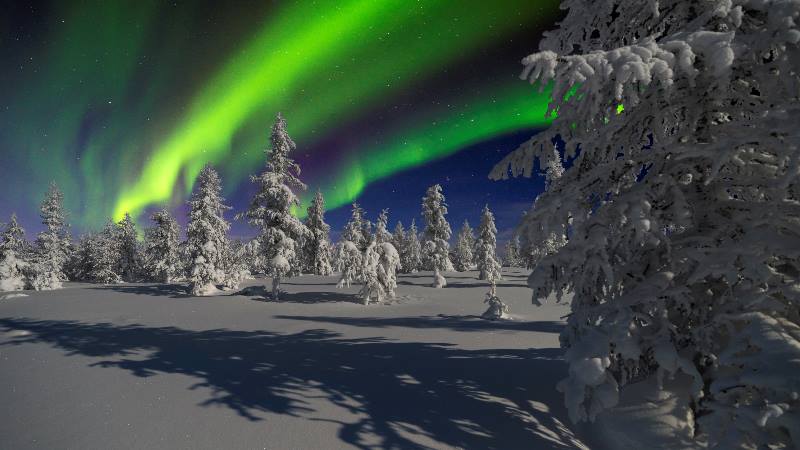 And finally, Winter is coming! John Snow and his wildlings should have come to Lapland to rehearse, it would have been good practice…
Seriously, at the time of the Winter Solstice at the end of December, Lapland only has a little over two hours of daylight per day. We all really look forward to white Christmas with lots of snow. It's lovely when it snows, everything becomes so fresh and clean and sparkly!
But of course, the dark skies make the Aurora Borealis, i.e. the Northern Lights possible. They can be truly magical, best experienced on a freezing and silent night. There are all kinds of myths and beliefs around the lights, one of the most popular being, that it is a bad idea to whistle at the Aurora. The Aurora energy will grab you and take you up into the sky, never to be seen again. A more positive belief is that the power of the Aurora can help resolve conflicts. Energetic shows of the Lapland Northern Lights are great times for mediation. This, of course, is great for business and for pleasure.
You don't need a better excuse for heading up to Lapland , do you?