Love a list? Bet you love ticking off that list even more. That sense of achievement or that feeling you get when you've done something you've always wanted to do. And then the moment when you cross it off and scream 'mission accomplished' — what a feeling.
Wonder if that list is travel themed? Reckon you have places you want to see, famous attractions to visit, weird and wacky food you want to try, unusual transport you want to take. With so little free time these days, opportunities to tick-off some of those Bucket-list ideas may be restricted to one or two trips a year.  What if you could tick-off at least 20 items or activities off your bucket-list in 20 days? Don't think it's possible? Think again.
*Warning – this isn't about heading around the world in 20 days and visiting different places. This is all about the subtler side of travel, those little things that make all the difference to a trip. The special moments that add to the greater whole. Don't worry all will be revealed.
1. Destination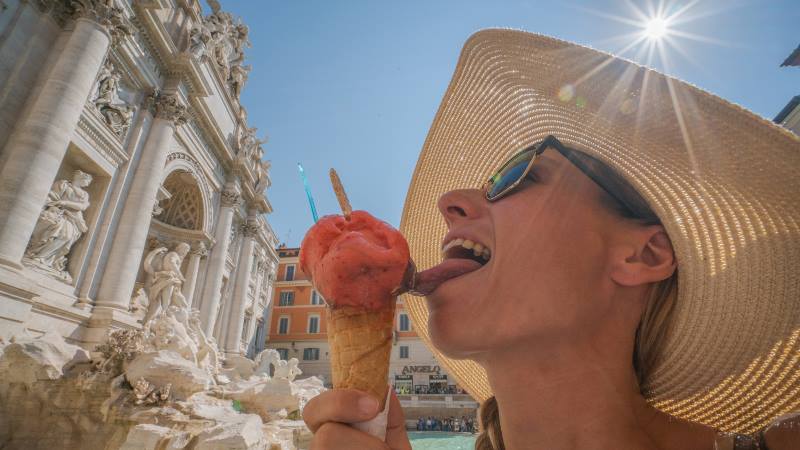 Ok, so your destination has been decided. Now it's time to choose what to do. Let's pick a destination for example Rome. You'll no doubt visit the obvious places such as the Colosseum and maybe take in St Peter's Square and the Vatican. But what about, so here's where these little items on the bucket-list come in – eating the perfect pizza? Eating the best Italian gelato beside the Trevi fountain, dressing up as a Roman and pretending to be Russell Crowe in Gladiator!?
It's those quirky, unique things that you need to have a good think about. Trust us; you'll soon get to tick off a whole load of must-do. Let's take this to the next stage.
2. Plan your list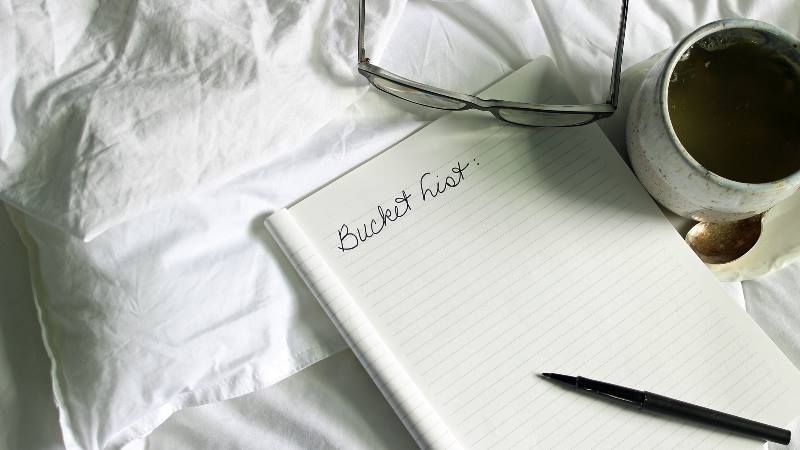 Pen and paper will be handy if you still use the old method! Write / type your list out with the following and then you can start to fill in the blanks with your travel Bucket-list ideas.
Drink, walk, climb, eat, see, ride in
What unusual drink have you always wanted to try? Sake? Where have you always wanted to walk – up a mountain? Ever climbed a tree? Had a ride on the Shinkansen? Don't stop there's plenty more!
Explore, learn, sleep, discover…
See, once you've started to map it out, it won't take long before you're building up a hefty list of top unique things to do. Oh, and it'll be a load of fun trying to tick them off. Who needs 20 days, maybe it's possible to complete the list in 2 or 3 days?
3. Do it!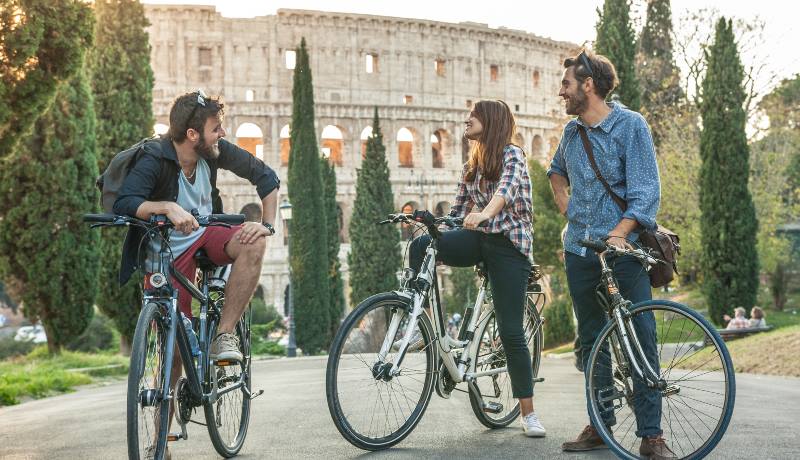 What's stopping you? You've got your list sorted. Let's go back to Rome for some more examples, just to be sure. You could  learn Italian, ride in a carriage, and sleep in a Roman bath! (Ok, so it might be a hotel bath in Rome. You get the idea.) It doesn't take much to tick off those special moments. Drink coffee in an Italian café. On and on we could go!
All it takes is a little imagination. If you're travelling through Europe, well that does make things easier as so many countries are in close proximity. Even in one destination ticking off those bucket-list ideas is more than achievable.
What's the wait? Take a moment, plan it out and give it a go. You'll be surprised what you can achieve in a short amount of time. Anyone up for joining me in finding the best pizza in Italy? I've heard Napoli is worth investigating.