Rhodes, a colossus of an island. Where whitewashed houses lead to cobbled pathways that head to rocky vistas and sandy beaches. It's a summer sun hot spot. An island as welcoming for those sun worshippers as it is for culture vultures searching out ancient Greece.
Pack your swimming gear, towel, and sun-cream, because you'll want to have some pool and beach time! Make sure you're packing your culture head too! Journey to a Greek island favourite, where ancient history awaits, and food and culture will entertain and delight in equal measure. Oh, and don't forget your sunglasses! 
Around Rhodes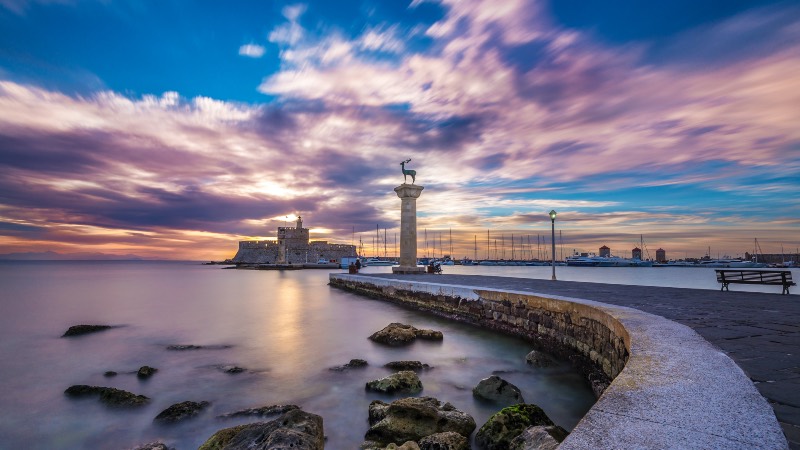 Exploring the atmospheric Old Town of Rhodes is like heading into a maze. All cobbled streets that make you feel you're heading back to ancient times. Well, you are entering the oldest inhabited medieval city in Europe. So, start your touring in the old town. And most of all, just wander! From busy shopping streets to quiet alleyways, there is plenty to keep you on your toes.
Seek places like the Rhodes Acropolis, the Palace of the Grand Master of the Knights and the Archaeological museum and of course walk out to the bay where the Colossus of Rhodes reportedly once stood. As a footnote, it was 33m tall approximately. Just imagine it standing dominating the skyline as it stood looking out to sea!
Beyond Rhodes
Away from the city, Lindos is well worth visiting, if you can get yourself away from the golden sandy beaches. Lindos, like Rhodes, has plenty of places to explore. Its own acropolis, which is atop the hill overlooking the town. The temple of Athena Lindia and an ancient theatre are also worth looking out for. Not forgetting Lindos beach and the beautiful Saint Paul's Bay, which has biblical origins. Small but another place full of treasures. It's a day out well worth doing.
Head to the islands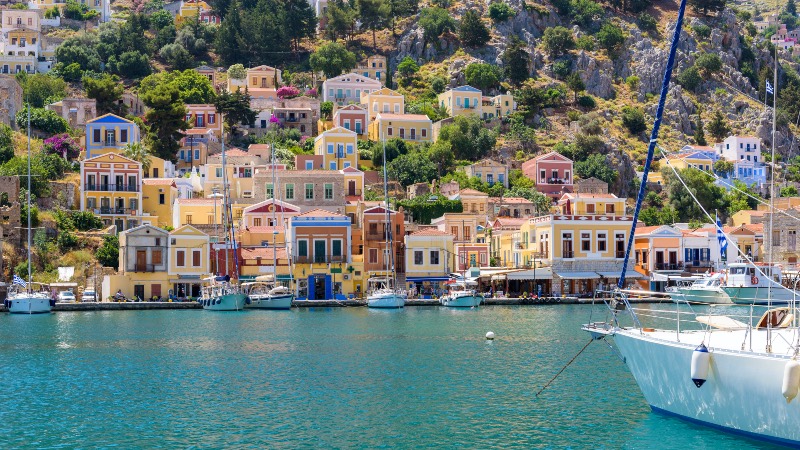 Rhodes is also a great base to explore other islands. You can even head on a trip to Turkey. Make sure you have your passport! And the island of Symi makes for a relaxing cruise. You'll see the colourful neoclassical mansions, clinging to the hills, among exploring the coves and inlets that you'll find along the coastline. Another top tip, when ashore try the fresh fish at lunchtime. Delicious.
A visit to Rhodes is a trip back into an ancient world. An island full of interesting history and stunning ruins. Be sure to relax and take in the sun, sand, and sea but wander the old town. Head out around the island and explore offshore. Visit Rhodes and create your own Greek adventure.