With Valentine's Day just around the corner, I started thinking about what I'd do for my current girlfriend.  Although I am not taking her anywhere, I pondered whether we'd ever visit a place where I've already had a romantic experience.  Would it be awkward?  Would I subconsciously try to recreate my past experiences or specifically avoid the attractions, restaurants, and hotels I've been to previously?  As the mental list of the romantic places I've visited formed in my mind, I got the inspiration for this post.  So, without further ado, these are the five most romantic places to celebrate Valentine's Day, according to me!

As the most obvious choice for an intimate getaway, Venice cranks up the romance even if you're travelling solo.  I've been lucky enough to visit several times and it has everything you could need to rekindle an old flame or, in my case, spark a new one: gondolas, canals, and old, Italian men.  Wait, what?  Yep, one of the most romantic moments of my life involved daydreaming with my new sweetheart on a park bench overlooking the lagoon, when two old Italian guys walking past said something about "amore".  Better wingmen do not exist.
The Maldives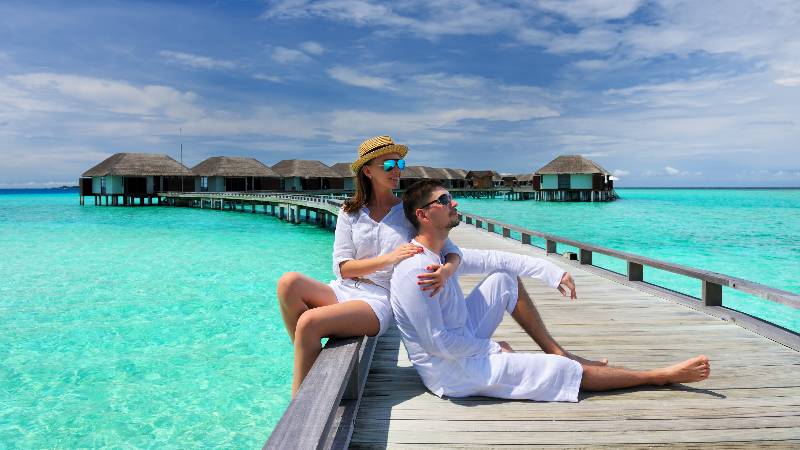 Perhaps the most secluded set of islands I've been to, The Maldives offer crystal-clear waters, luxury beach huts, and a glow-in-the-dark beach.  Unfortunately, the creatures that create the natural lightshow took the week off while we were there. But, perhaps more so than anywhere else I've been, it felt like we were the last two people on Earth, which is always romantic.  My only regret was wasting a few dozen hours before the trip trying to learn French when the vast majority of people don't even speak it!
Prague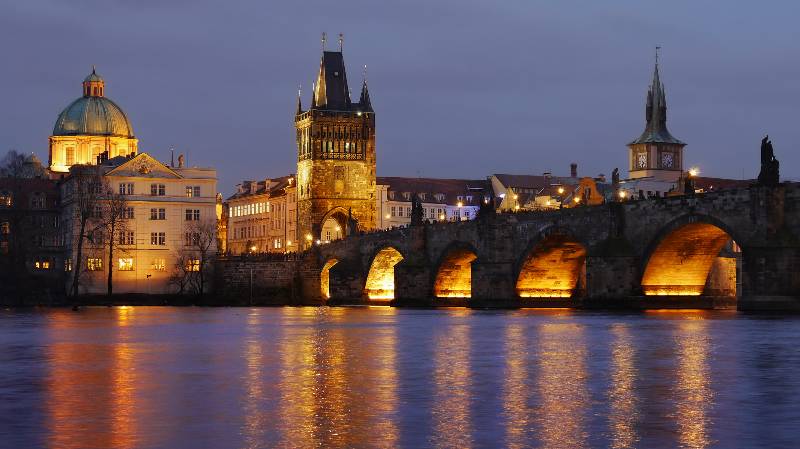 As one of my favorite cities, I may be a tad biased about the level of romance Prague delivers.  There's just something about the Medieval architecture, underground pubs, and gaslamps that transports you and your loved one into some kind of Bohemian fairytale.  However, here's a word of warning to any lovebirds planning a romantic tour of Prague:  Czech women are famously beautiful.  Try not to get caught looking and spoil the mood, like I did.
Santorini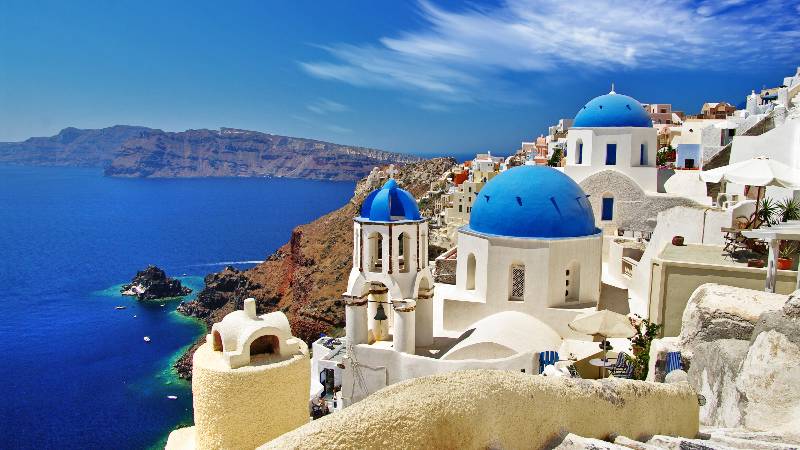 What's more romantic than watching the sunset from the rim of a volcano that may or may not have been the inspiration for Plato's Atlantis?  That's right, nothing.  For us, the highlights were picking up volcanic glass on the beach and what we called the Greek Beach Trifecta, which involves sunbathing on three separate white, red, and black sand beaches in the same 24-hour period.  The lowlight was trying to help my companion with her hunger by clumsily smashing a half-eaten gyro into her face.  Oops.
Savannah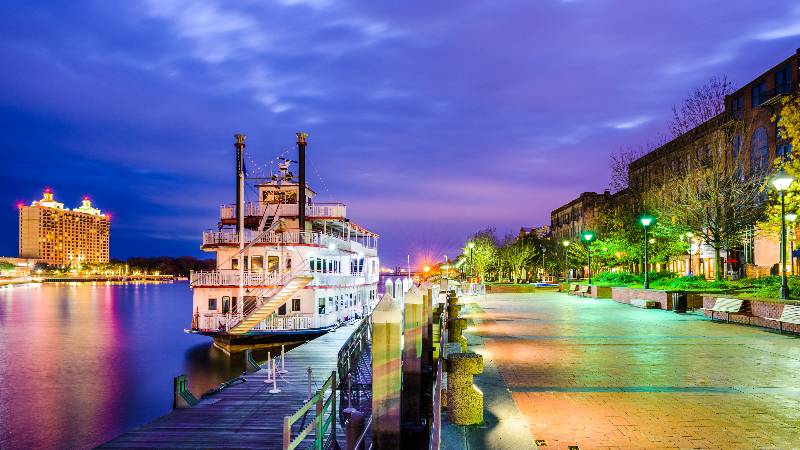 Savannah might be the most surprising and least famous pick for a romantic rendezvous; but, this city has all the mystery and charm of a southern romance novel.  The colonial houses, Spanish moss, and the fact that everyone greets you on the street creates a truly dreamy experience.  I highly recommend making a reservation for one of the finer restaurants set inside an old colonial home.  It makes for an unforgettably romantic meal.
Ok, I lied.  I've only been to 4 out of these 5 places.  In the comments below, make your guess as to which location I've yet to visit.