Last year I spent Christmas in a bikini but this year the kitschy festive jumper is out in full force ready for December in London. Christmas is the only time where I choose frosty chill and a woolly hat over the sun and the sea. Nothing says Christmas quite like curling up in front of a fire with a mug of mulled wine and a toasty mince pie. In-fact it got me thinking! Can you do the 12 days of Christmas, London style?
London knows what the people want. The streets are decked with boughs of holly and the bars are brewing mulled cider and stocking up on Baileys in eager anticipation. So here's what's in store for us this December with our 12 days of Christmas:
1. Take a Walking Tour of the Christmas Lights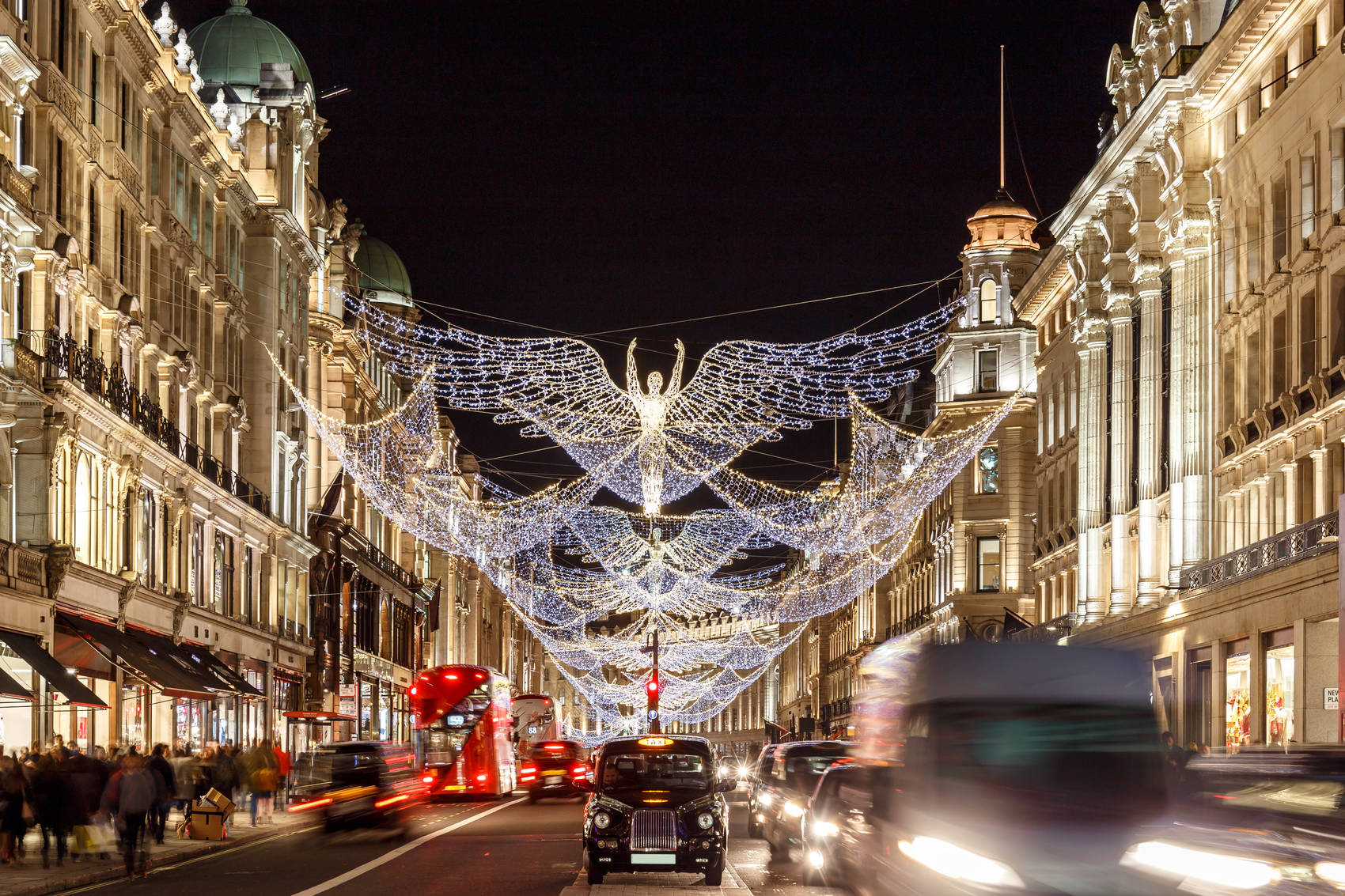 The best things in life are free – even in infamously expensive London. Wrap up warm and stroll through London checking out the big lights of Oxford and Regent Street and exploring quirky displays like the Chinese lanterns of Chiswick from 24 November.
2. Ice Skate at Somerset House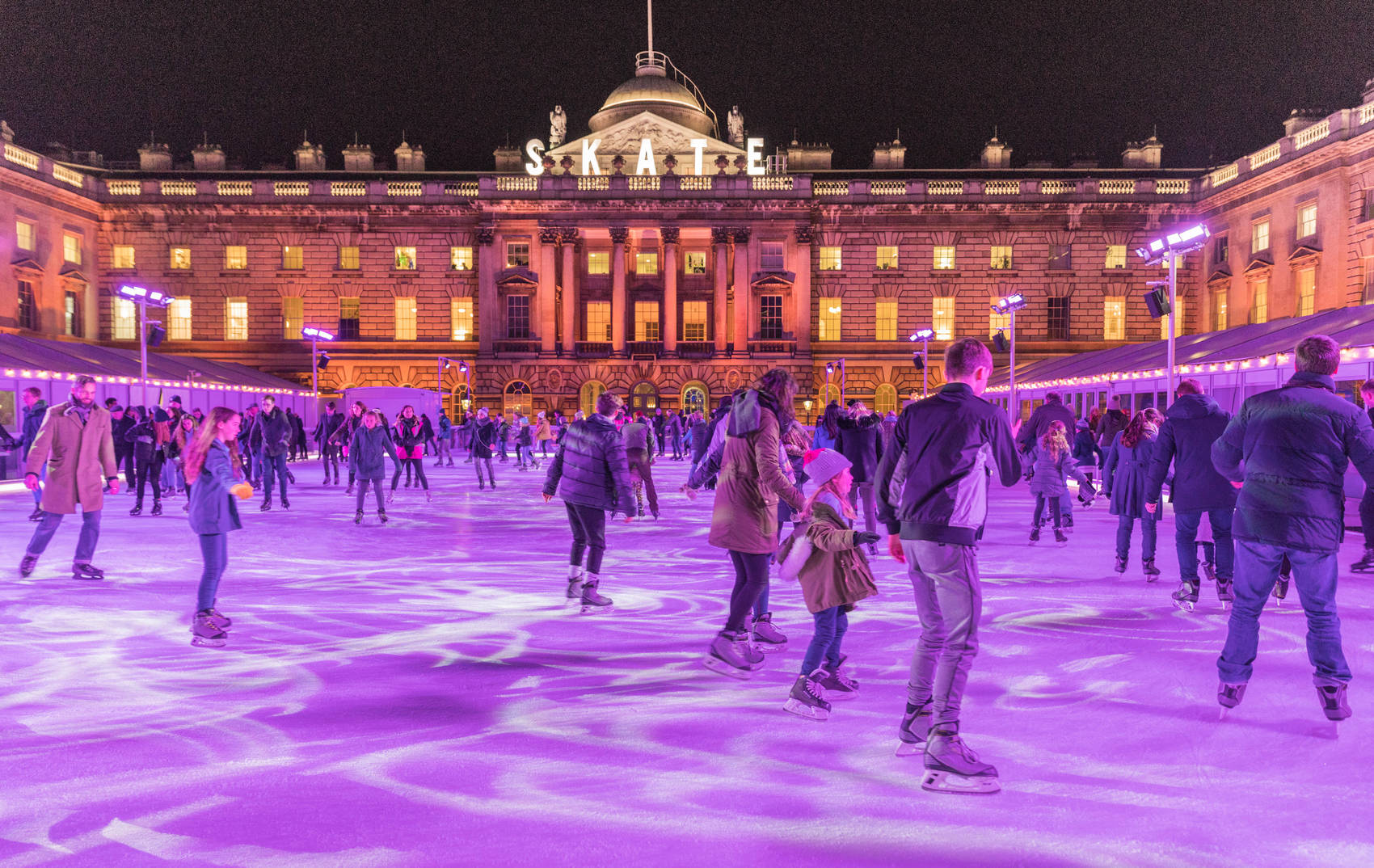 Baby it's cold outside – so you may as well embrace the chill and take to the ice. I'm by not a natural skater but you'll find me bruised and battered (and tugging myself around the edge) of Somerset House ice rink from 15 November.
3. Catch a show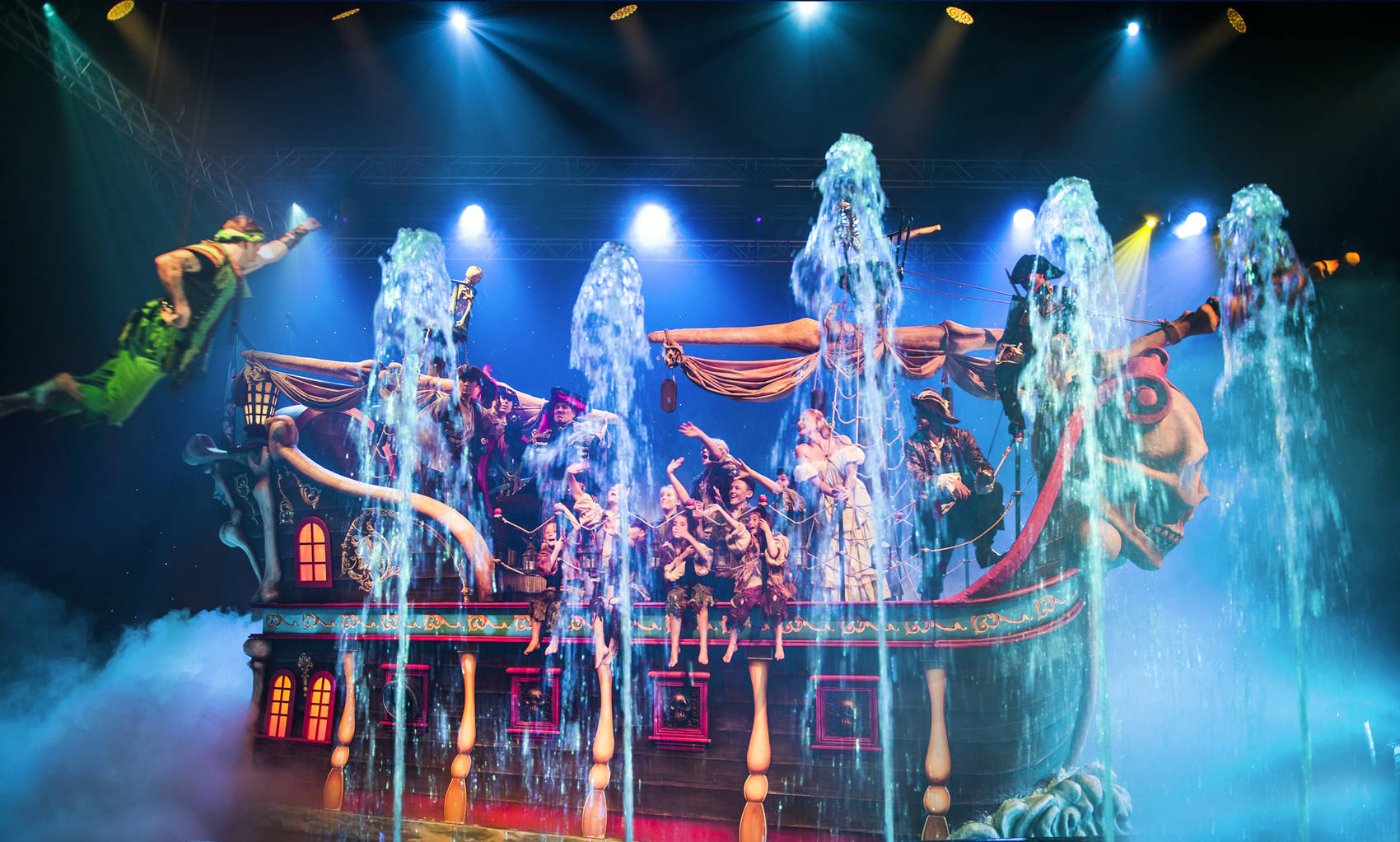 Whether it's the ballet, a play or a good old 'oh no he didn't, or yes he did' panto, Christmas is perfect occasion to pay a trip to the theatre. Check out London Theatre breaks and shows here.
4. Walk through Winter Wonderland Hyde Park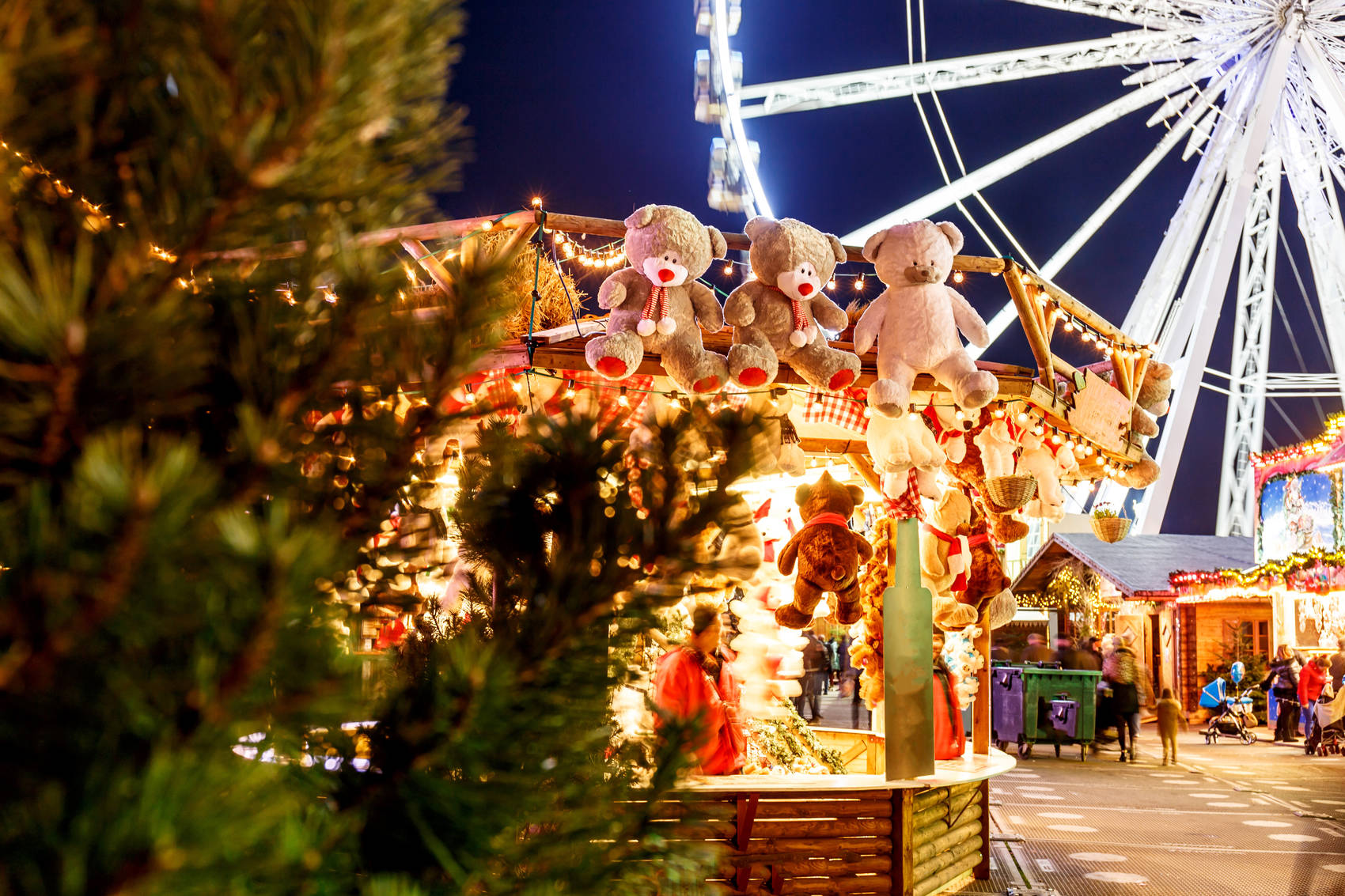 No Christmas in London is complete without a trip to Hyde Park's Winter Wonderland. Munch on waffles washed down with mulled wine and soak up the festive atmosphere. Your 12 days of Christmas are well on their way!
5. Window Shop at Selfridges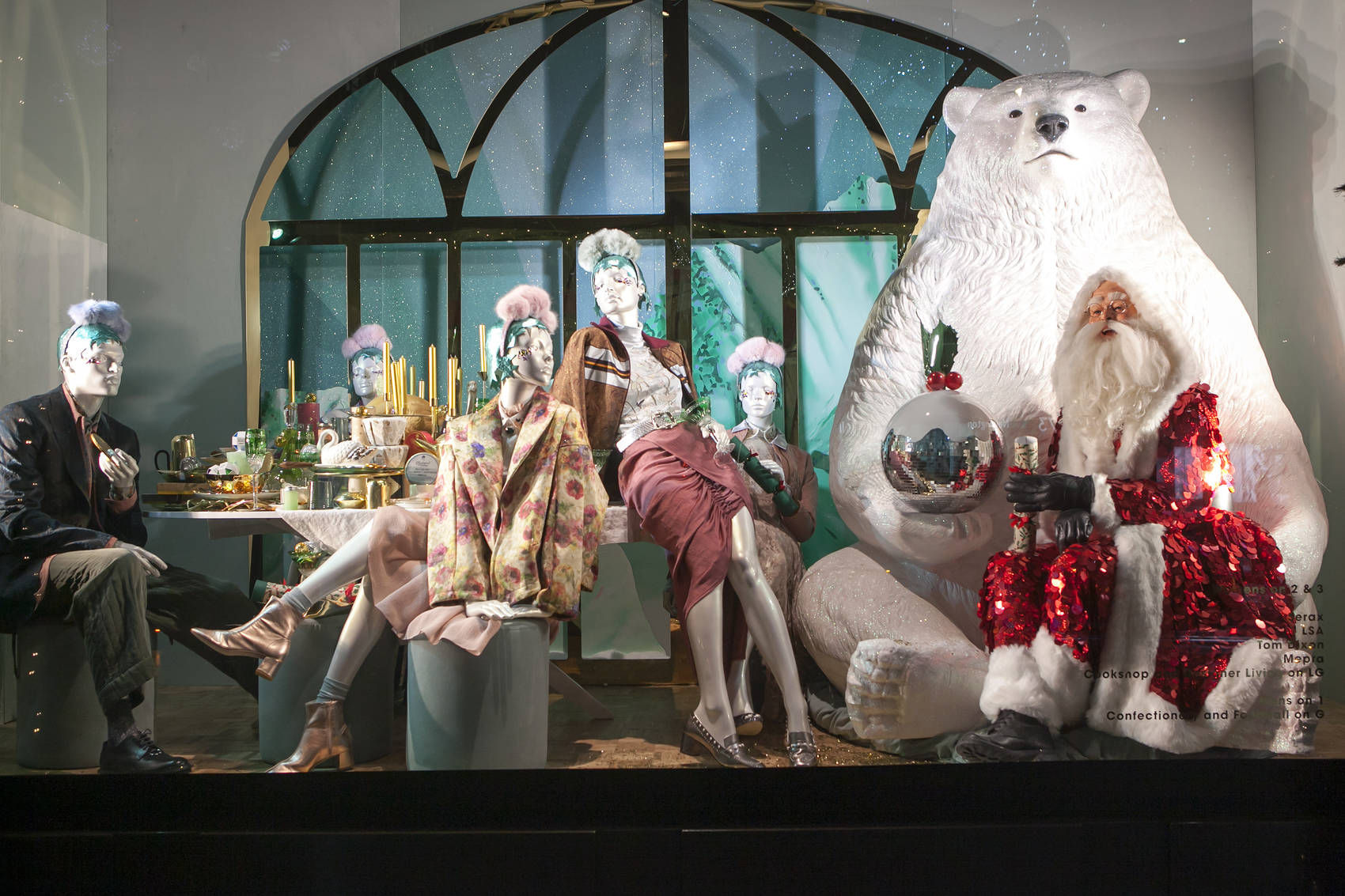 You don't need to be able to afford designer labels to enjoy some high-end window-shopping this December. Harrods display is pretty good, Prada is gift-wrapped but its Selfridges that really pulls out all the stops for their festive themed window display.
6. See What's on at the Cinema
In between chain-watching old festive favourites the likes of Love Actually and Home Alone make some time for these new releases. Murder On The Orient Express and the latest Star Wars are topping my list.
7. Indulge your cheesy side at Winterville Clapham Common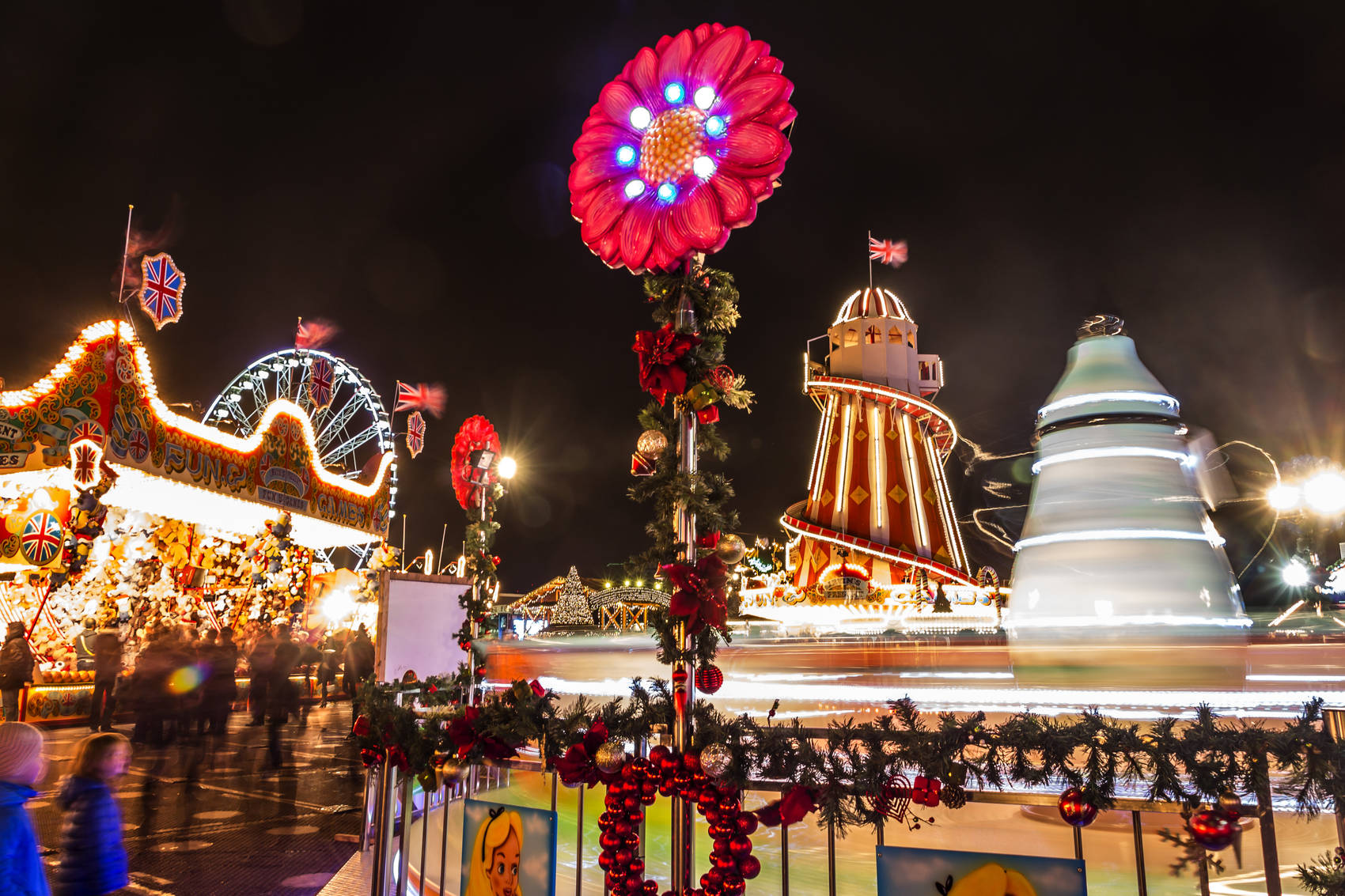 An ice rink, a fairground, food stalls, bars, handicrafts and a roller disco – what more could you want of a Christmas fair? Fondue, that's what.
8. Backyard Cinema's Winter Night Garden
Once you've dipped your way into a molten cheese induced stupor at Jimmy Garcia's recover in front of a festive flick. Step through a wardrobe door, wander through a secret tunnel of trees and slouch into a beanbag to watch a showing of Die Hard, Elf or Miracle on 34th Street. Make sure to get your tickets before they all sell out.
9. Fa-la-la-la-la, la-la-la-la
Attend one of the many carol concerts citywide – and deafen everyone with your best renditions.
10. South Pole Saloon, Brixton
Where Christmas goes to get naughty…Brixton Rooftop is celebrating Christmas with the South Pole Saloon – picture Santa Claus in the Wild Wild West. We're both confused and excited. Along with alcohol induced debauchery you can look forward to Mac to the Future's famous mac & cheese inside an entire Camembert.
11. Once upon a Wigwam
Head to Queen of Hoxton's rooftop for a festive fairy tale. The Shoreditch skyline is being transported to Morocco with this magical hideaway inspired by the far-flung desert realms and romantic splendour of Marrakesh.
12. Cosy Down in an Igloo
For something a bit more special than your average after work pint head to Coppa Club for Christmas quirk and a drink with a view.  Its not everyday you find yourself in an igloo, let alone in the centre of London.
With so much going on around London there's no reason to look anywhere else for festive fun this winter. In-fact you have your 12 days of Christmas sorted! But should you want to make a short escape, why not check out these magical European destinations.