'Paradise is but a hop, skip & short sail away'
The smell of sausages sizzling on a barbecue, the warmth of sun-baked rock under bare feet and the comforting awareness of your own seclusion don't tend to be sensations commonly associated with Sweden's vibrant and buzzing capital city. But this will always be Stockholm to me.
After visiting the Tower of London you could wander Hyde Park, after climbing the Eiffel Tower you should meander along the River Seine and after exploring Gamla stan and taking Fika in one of Stockholm's hipster café's you must (…/need to/really will regret if you don't!) escape to the Western Archipelago.
Venice of the North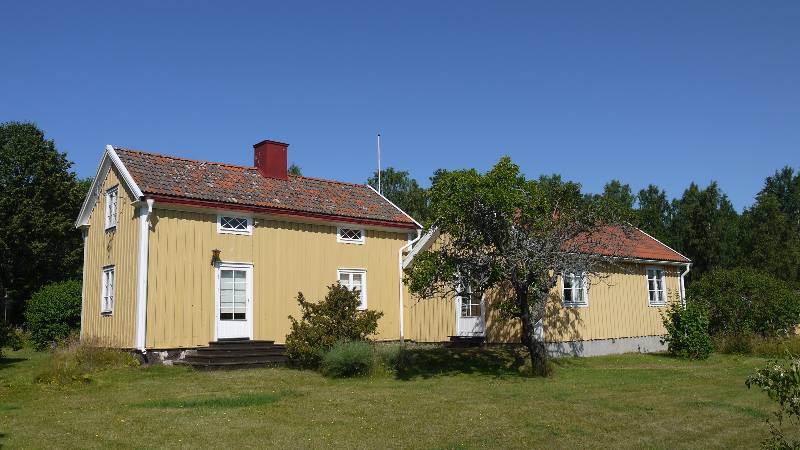 Stockholm, aka the 'Venice of the North', serves as the jumping-off point for a day (or weekend) of island hopping around Europe's 2nd largest archipelago. With this water wonderland at their doorstep and around 60% of the population having access to a holiday home. Its no wonder Sweden consistently heads the ranks in global quality of life!
If you're lucky enough to have a friend with a boat. Or in my case, the most obliging and generous family. The best way to tour the islands is to take off on your own.
Allemansrätt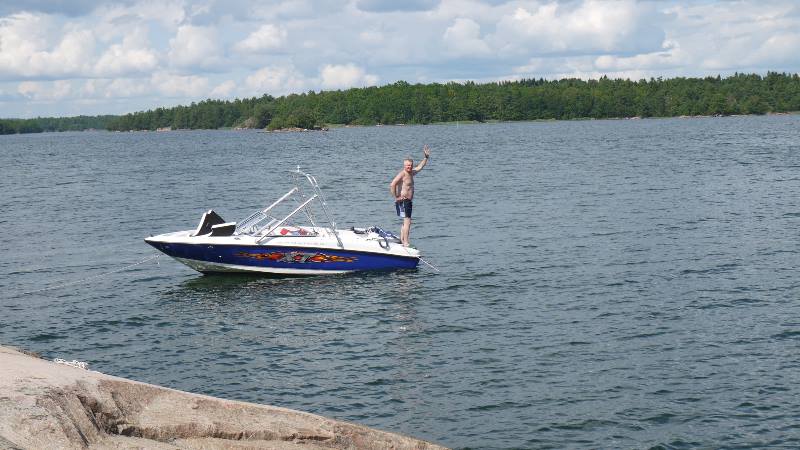 The Swedish law of 'Allemansrätt' translates almost phonetically, allowing all men the right of access to camp, picnic, swim, and exist wherever the urge might take them. With this in mind, we set off on a leisurely Sunday sail to eye up our dream island holiday homes. And to lay claim to one of the cornucopia of uninhabited rocks in the archipelago – for an afternoon at least.
We dropped anchor alongside this sun-drenched outcrop with our portable barbecue and Scandi penchant for cold-water swimming.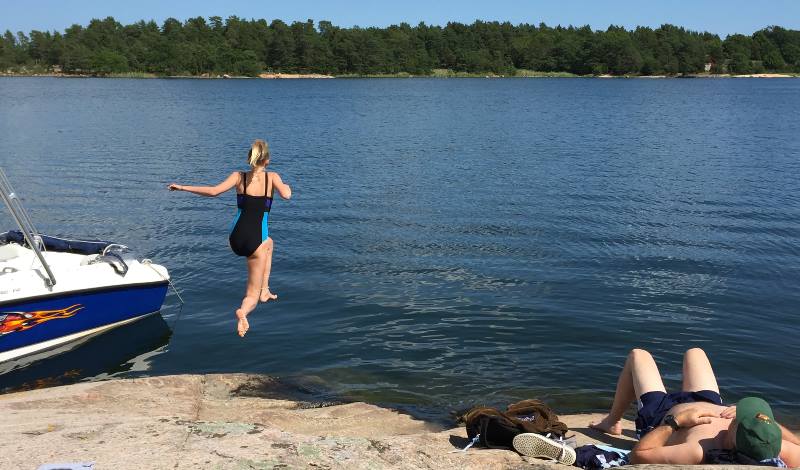 I couldn't give you a name – it's probably too small a speck on the map to warrant naming – let alone point you in the right direction – having tangled ourselves around a labyrinth of scenic detours before alighting here. But some things are just too good for sharing anyway…
Day trippin' Across the Venice of the North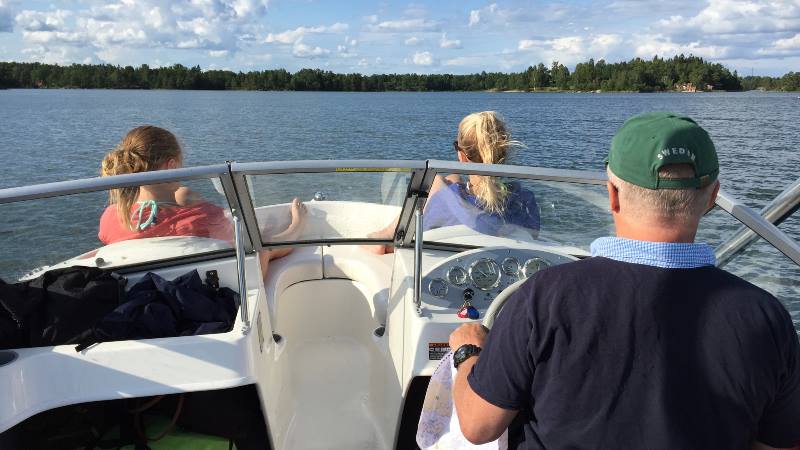 Even without good ole' uncy Henrik to play tour-guide and man the boat. The archipelago couldn't be more easily accessible for the day-tripper. Several ferry companies operate on different routes and schedules around the archipelago. My first choice would be Cinderella (purely based on name alone), but the ferry you go for should be decided by the island you pick to visit and the amount of time you have to get there and back. You could even get an island-hopping ticket if you have a little more time to spare.
However, you get to the 'Venice of the North' and it's surrounding waters. Be sure to pack your swimmers and take a quick dip in the Baltic Sea for me!