When most people think of France, the city that generally comes to mind is Paris. However, if you're looking for a more authentic French experience without the tacky tourist sights and the hustle and bustle of the capital, then Strasbourg is the place to go.
Nestled on the border of Southwest Germany, Strasbourg is small but quaint and full of character. From its authentic restaurants that perfectly capture the art of French cuisine while blending dishes from the surrounding countries of Switzerland and Germany. To the stunning medieval architecture and cobbled streets, you'll inevitably fall in love with the charming city.
Below we've included some of the things you must-see and do when visiting Strasbourg.
Strasbourg Cathedral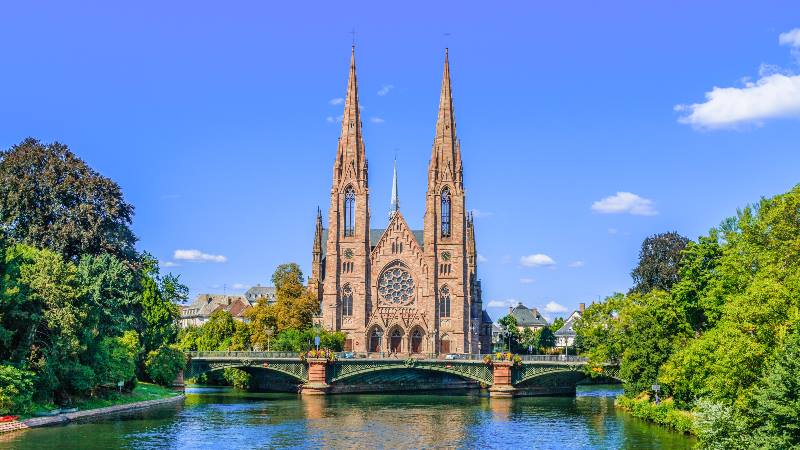 If you think the Notre Dame Cathedral in Paris is beautiful (which it most definitely is), then the Strasbourg Cathedral will surely blow you away. For over 227 years until 1874, this cathedral was the tallest building in the world. Visitors will spend hours basking at the almost gothic-like architecture, as well as taking the trek to the famous north tower. Here you'll find views of over 30km towards the Black Forest. A must visit.
La Petite France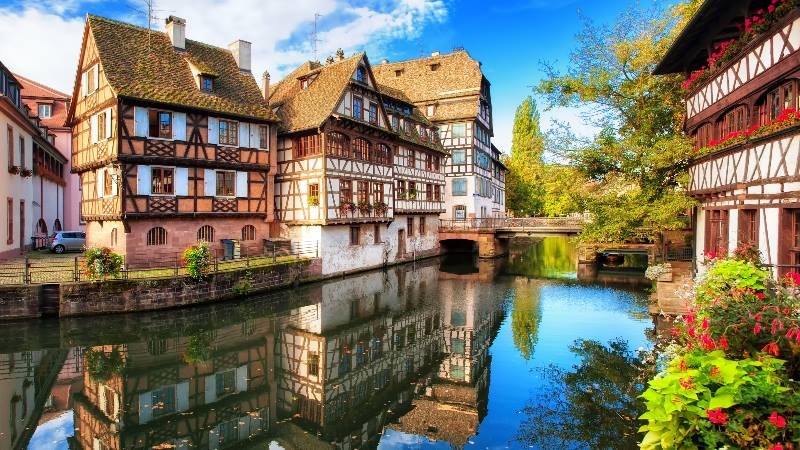 One of the most unique and picturesque areas of Strasbourg is La Petite France. A charming, storybook-like area of winding streets of cobblestones and quaint little rows of houses and shops that almost look topsy-turvy.
This area dates back to the 1500s and 1600s and is where visitors can enjoy perfect photo opportunities, browse through boutiques and sample authentic French foods in the restaurants here.
European Parliament
Strasbourg is the home of the European Parliament, and a visit to see it indeed doesn't require an interest in politics. Although tours are open to the public, it's an official office and often holds meetings with various heads of state. This means you may need to call ahead to book and get availability.
Barrage Vauban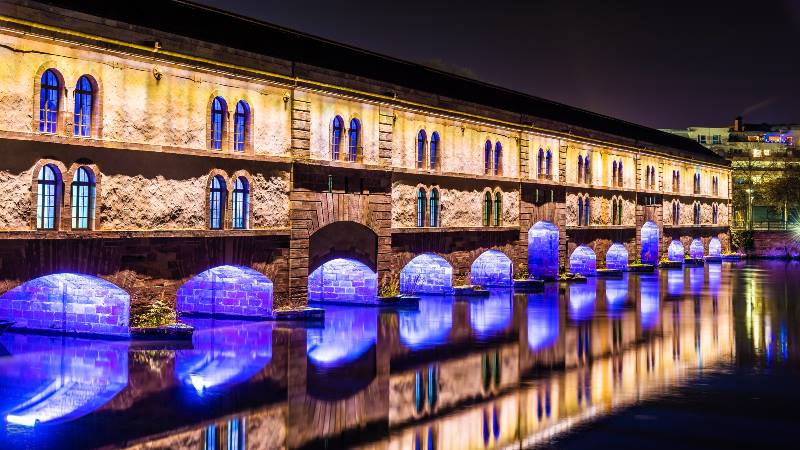 Although this fortified bridge dates back to the 1600s, it was used as part of the city's defences during the Franco-Prussian War in 1870. The beautiful structure is lit up at night and makes the perfect place for a relaxing walk through the city.
Wine & Beer Sampling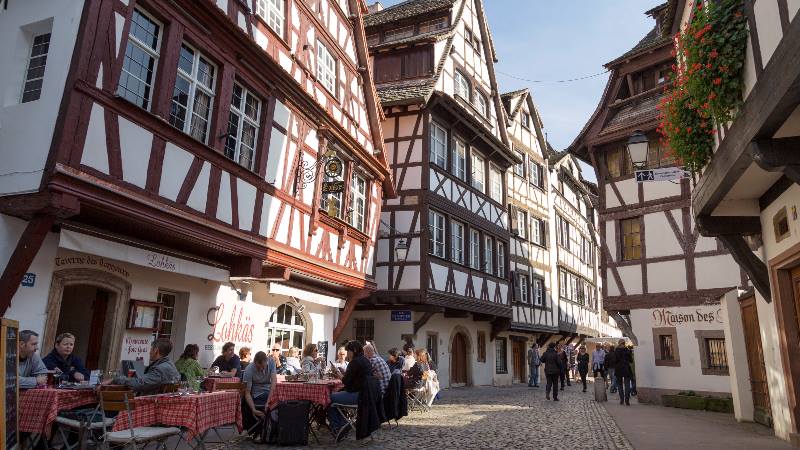 Strasbourg is the ideal location for people who enjoy great food, wine and beer. Due to being right on the border with Germany, many of the restaurants in Strasbourg not only cook fresh, local French cuisine, but also manage to infuse their dishes with traditional German delicacies from the surrounding Black Forest region.
Local tours also include wine and beer tastings with both coming from vineyards and breweries in France and Germany. Each place pairing their wines perfectly with the local foods on offer.
Have you recently been to Strasbourg? Share with us in the comments below your favourite things to see and do. We'd love to hear from you.