Tulips, tulips and more tulips; the Garden of Europe attracts hundreds of thousands to its fields each year.
It's official, Keukenhof is the ultimate springtime destination. Within day-tripping distance of Amsterdam, there's a reason Keukenhof is the most sought after (and Instagrammed) destination each spring. No words can do the largest flower garden in the world justice, so rather than adding to the holiday hype, we're letting this rich destination speak for itself. These images from global photographers reveal Keukenhof in all its glory. It's 'travel porn' at its most glorious.
PS. Scroll down for some fun facts about Holland's prettiest spring destination too.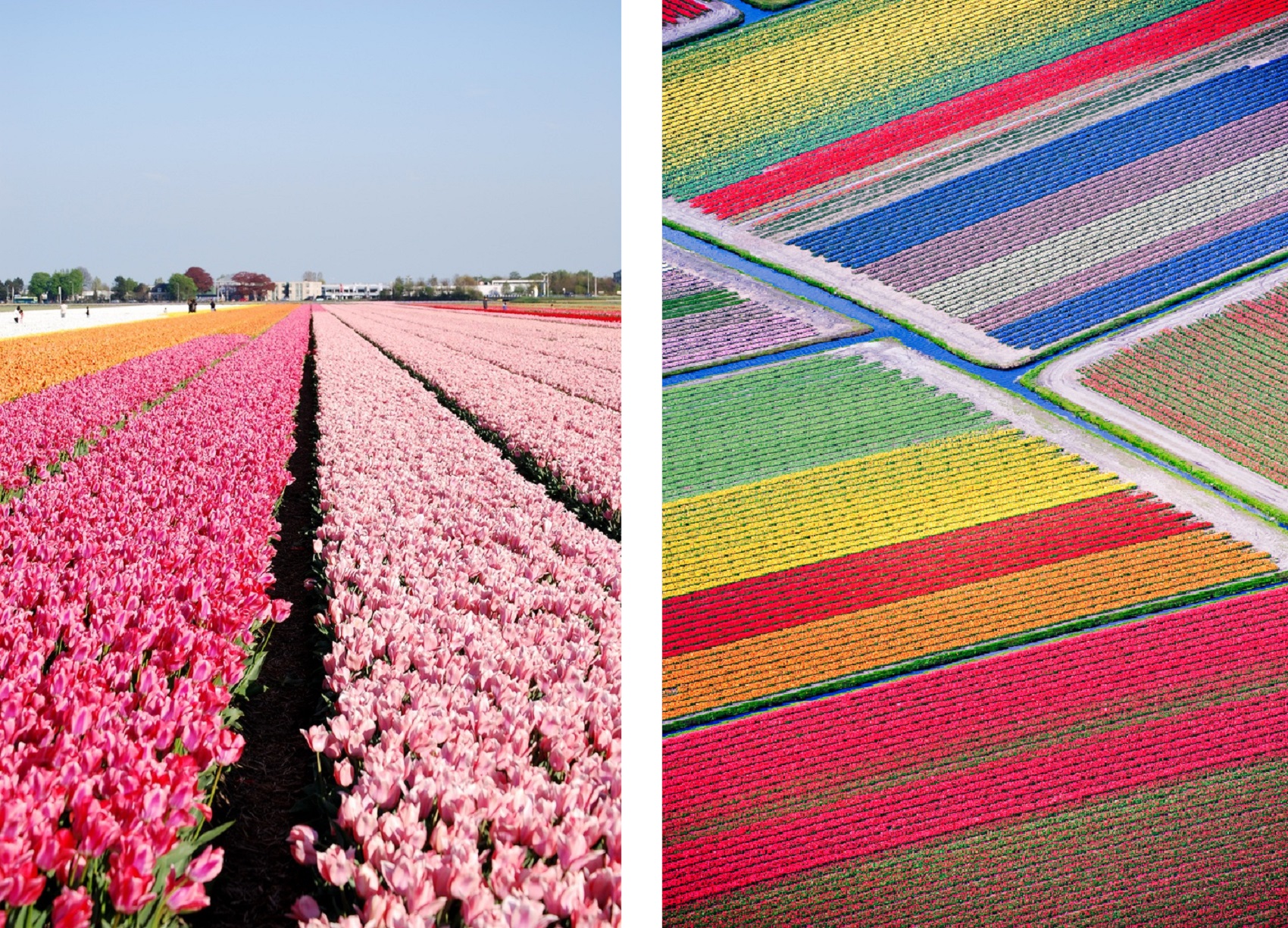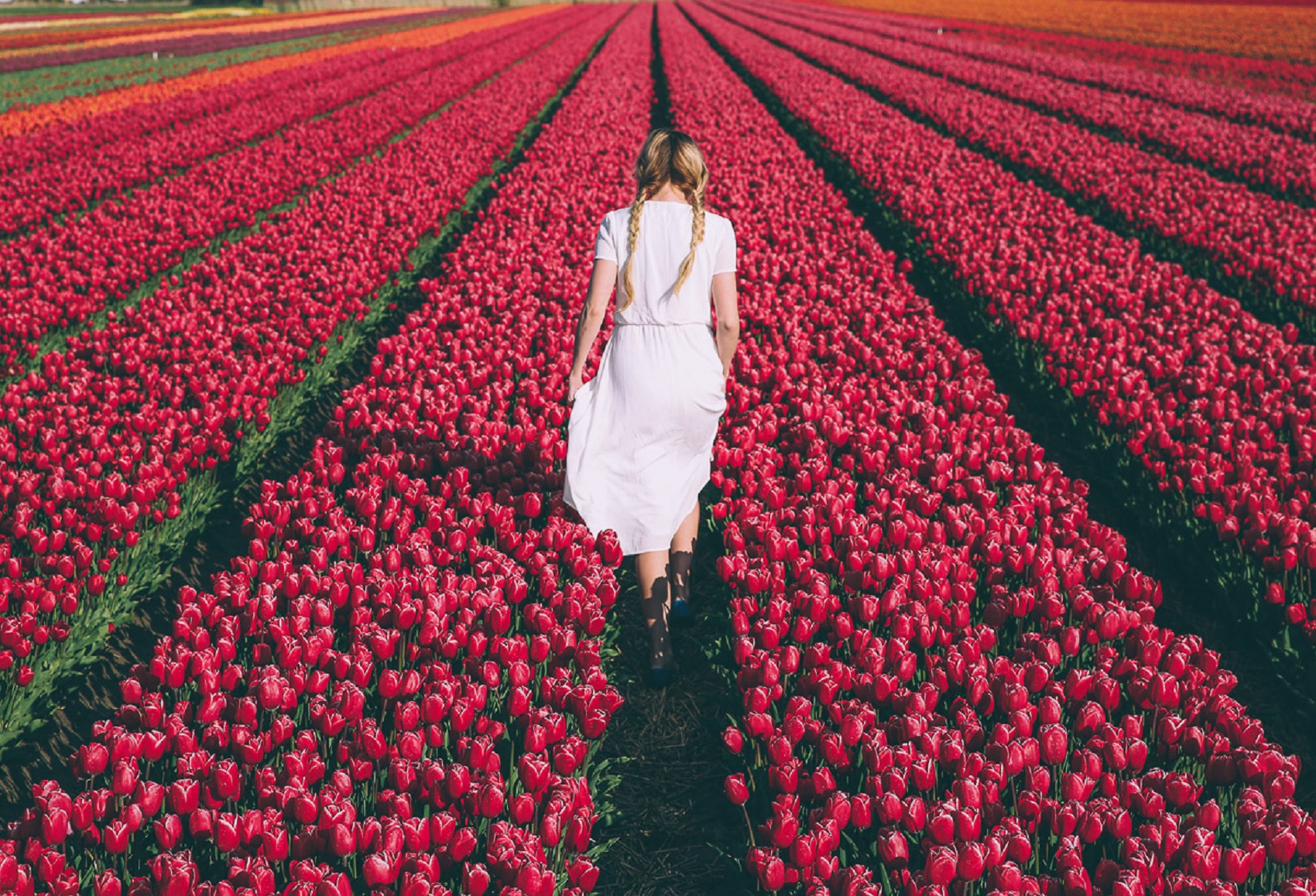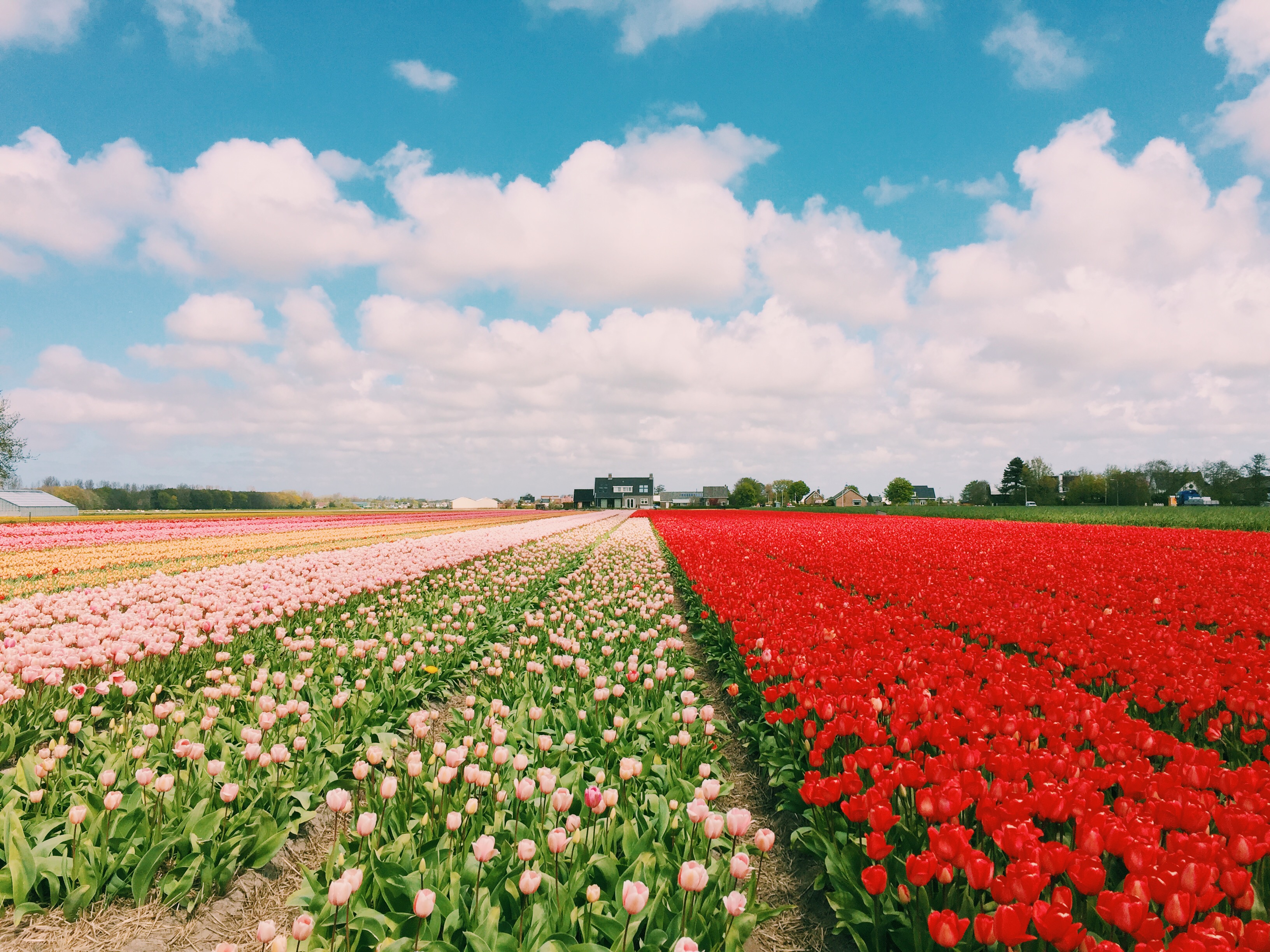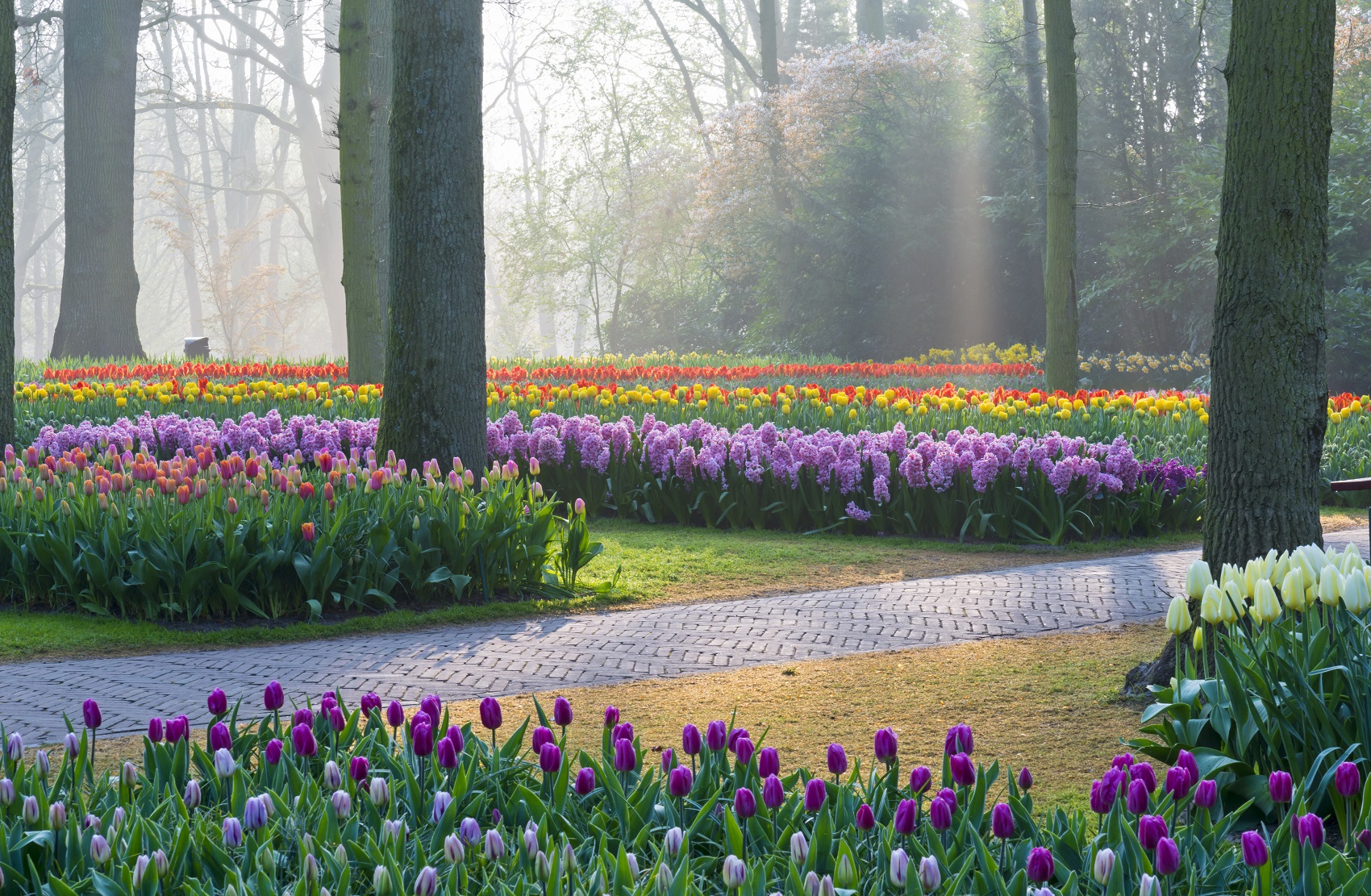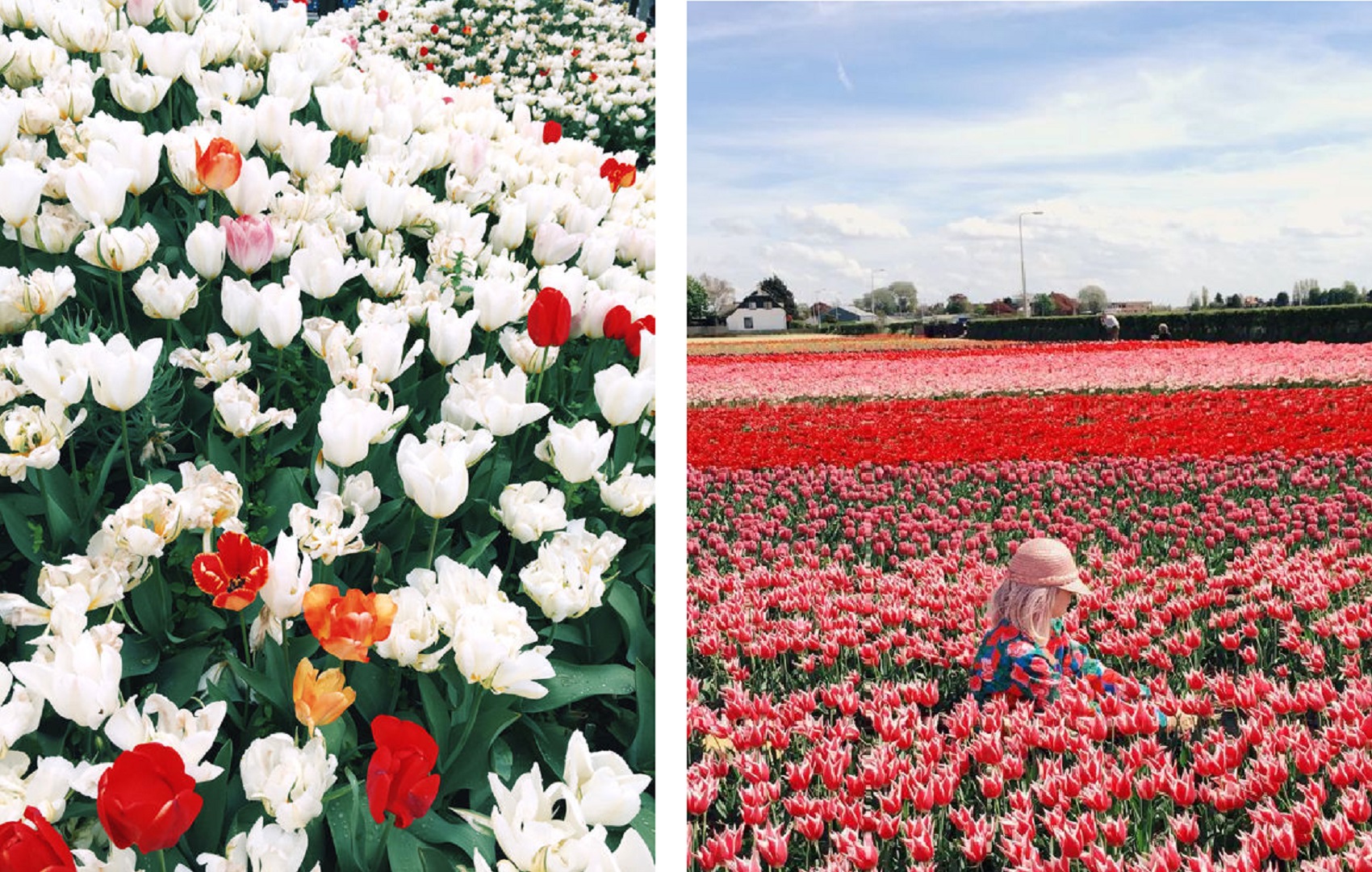 Travel blogger Bri Emery of designlovefest playing Where's Wally in the tulip fields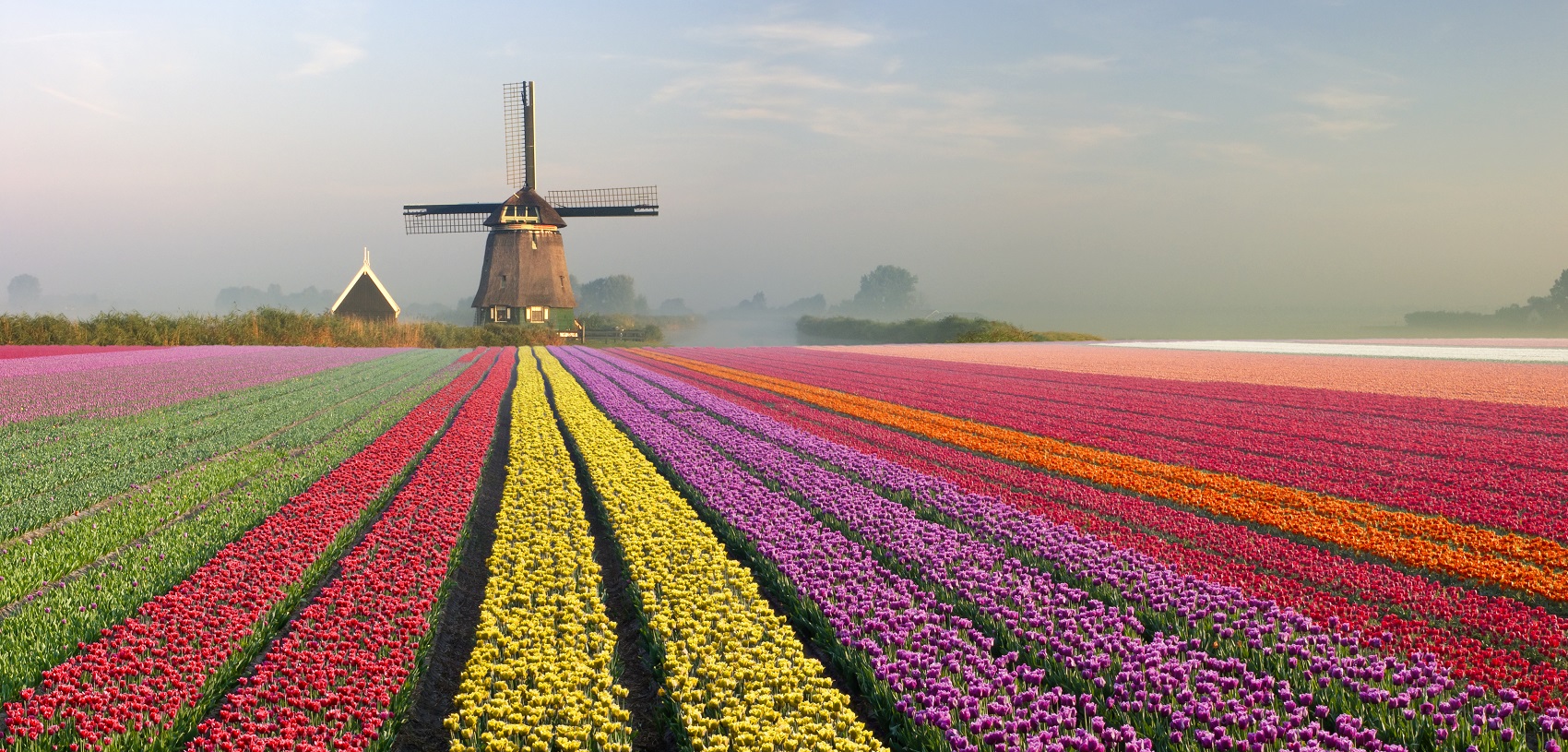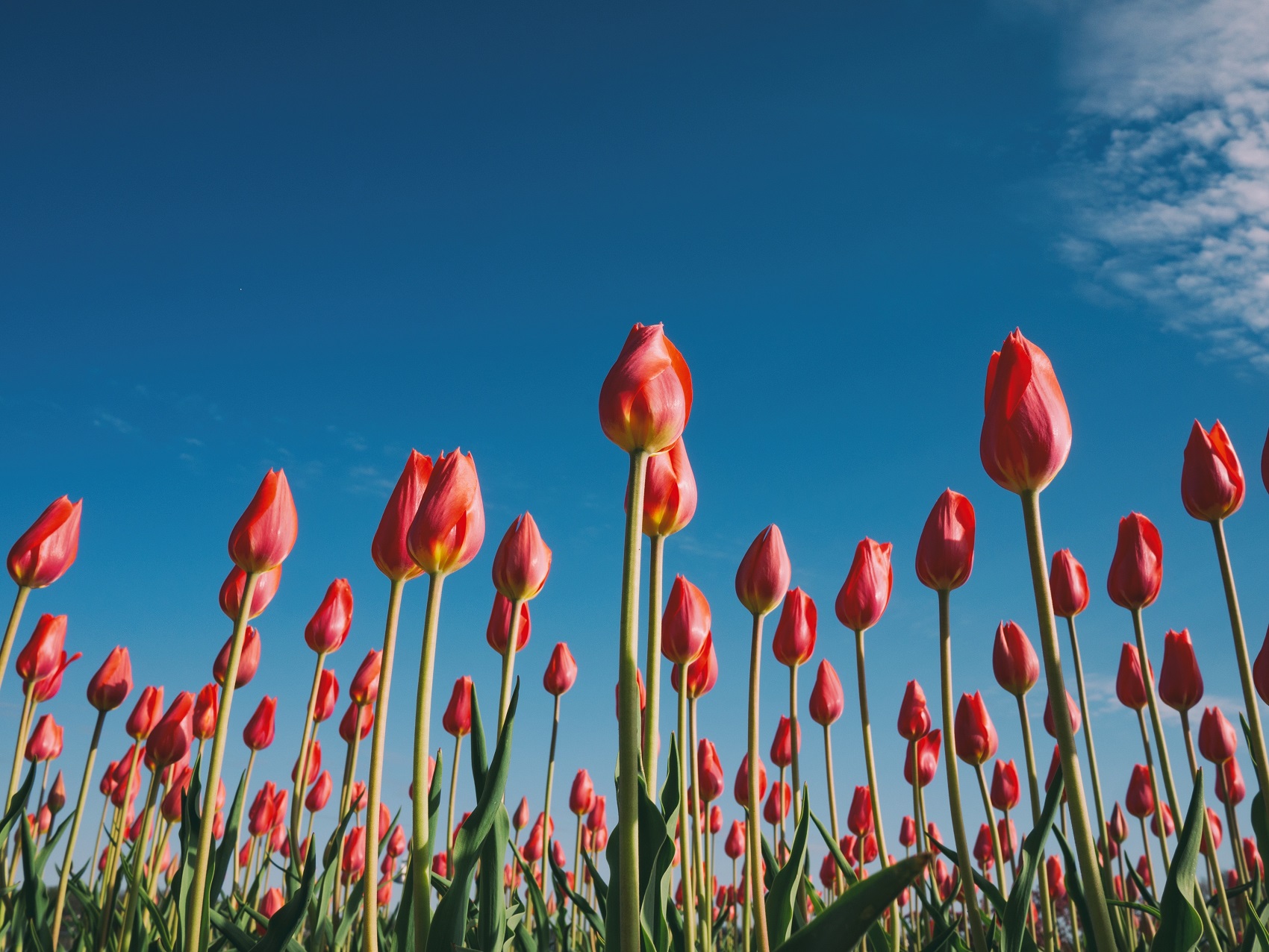 Aaron Burden via Unsplash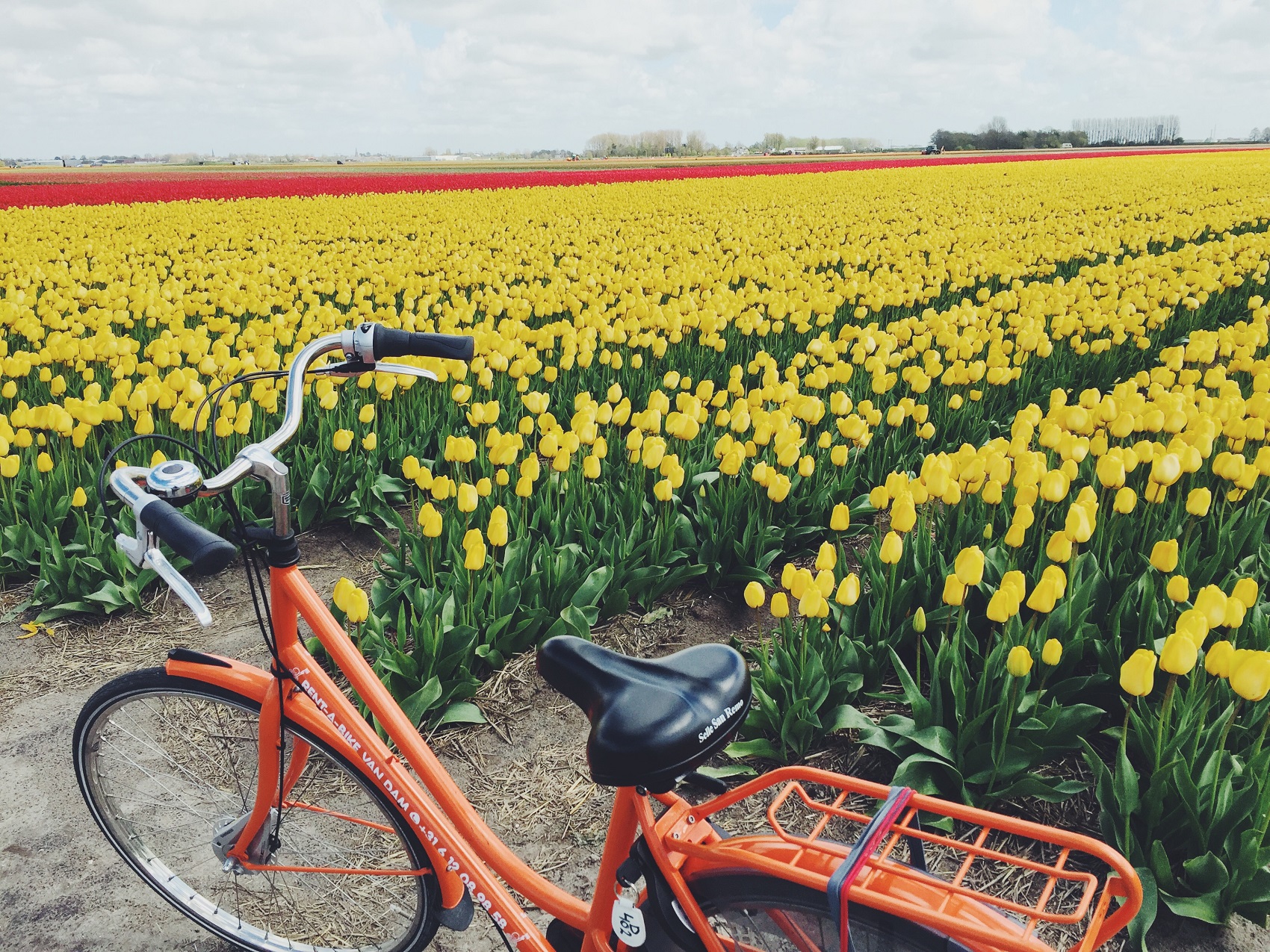 Caity Pfohl rode her way through Keukenhof's fields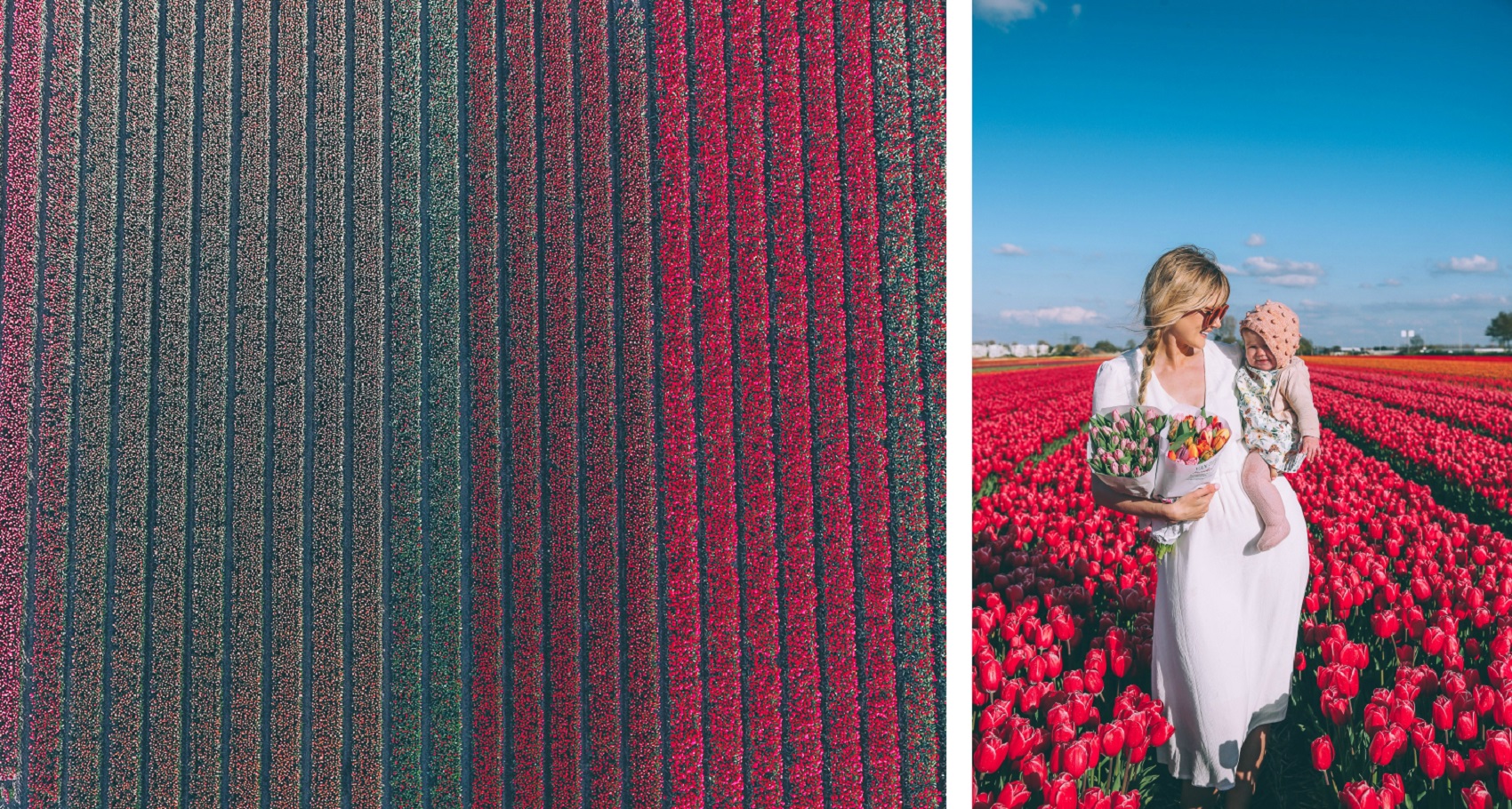 Colourful Keukenhof from above, Barefoot Blonde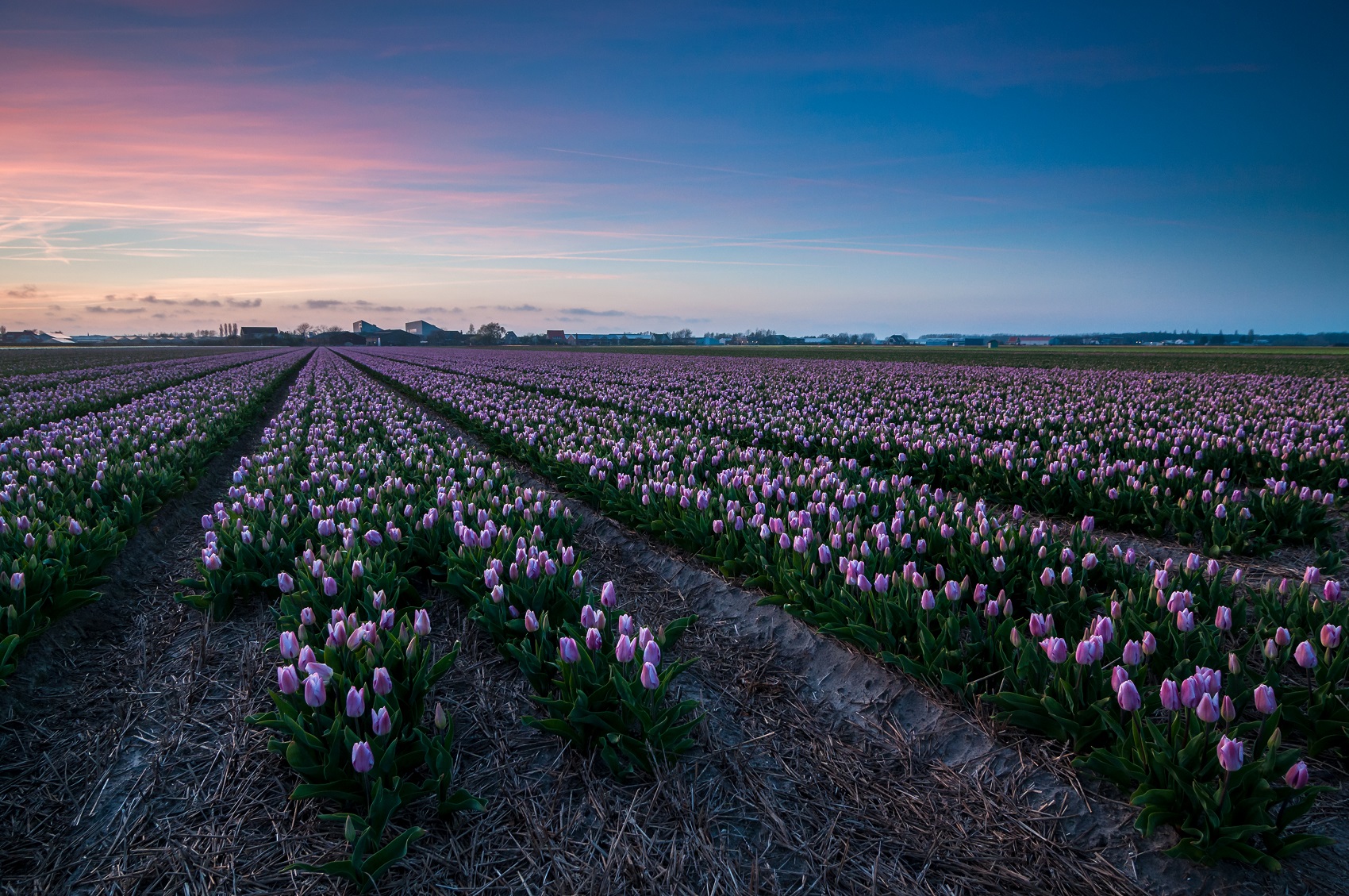 Fast Facts
It's a foodie's heaven. Keukenhof, meaning 'kitchen garden', first came to life as the garden of Countess Jacqueline of Bavaria in the 15th century. Jacqueline used the grounds' bountiful fruits and vegetables to supply her cook's kitchen.
It's inspired by English gardens. Keukenhof Castle's gardens got a redesign in 1857, with landscape artists Jan David Zocher and his son Louis Paul Zocher opting for a formal English design. This style that still prevails today.
The spring garden was cultivated in the mid 20th century. 1949 saw Keukenhof's biggest transformation, when 20 flower bulb exporters descended on Holland's Lisse region to transform the gardens to a permanent spring bulb exhibit. And so, Keukenhof Gardens was born.
It's the largest flower garden in the world. More than seven million tulips, daffodils and hyacinths fill the 32-hectare grounds in Holland's Lisse.
Keukenhof Gardens is open from mid-March to mid-May, with prime tulip viewing occurring in April. Click here for more details and the best travel deals.