Even first-time visitors to New York know that you can visit Central Park and Times Square, free of charge.  But, what if you find yourself touring New York with a hole in your pocket?  Can a broke person still have fun in the city that never sleeps?  Well, as long as you can still afford transportation, yes!  The following list of New York freebies ensures you'll take the biggest possible bite out of the Big Apple.  And, you won't have to pay for it!
High Line
One of the coolest New York freebies comes in the form of a repurposed railway viaduct in the Chelsea neighborhood.  The High Line spotlights a recent, global trend of constructing elevated, linear parks within urban landscapes.    The result in New York created nearly one and a half miles of new green space, providing a welcome refuge from the chaotic streets below.  Along the public greenway, you'll find art installations, sitting areas, and over 120 different species of plants, including those which grew wildly after the viaduct fell into disuse decades ago.
New York Public Library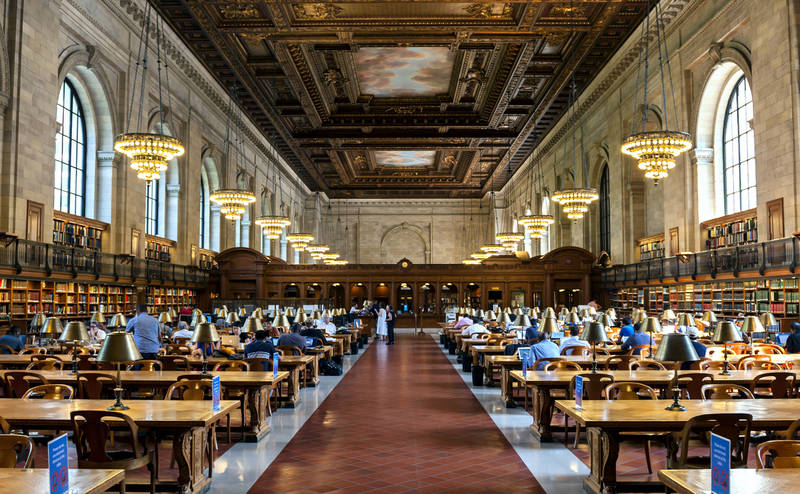 It might take some convincing to get your fellow travellers to join you on a trip to the New York Public Library.  So, don't tell them the name of this New York freebie.  Just explain that you plan to take them to a filming location for Seinfeld, Sex and the City, Ghostbusters, Quiz Show, Gossip Girl, Breakfast at Tiffany's, and many others.  Or, say that you'd like to see the work of the same architects who built the House and Senate Office Buildings in Washington, D.C.  Don't worry about what your travelling companions might say once you get there.  They'll almost certainly find something they like among the 53-million items inside this National Historic Landmark.
Grand Central Terminal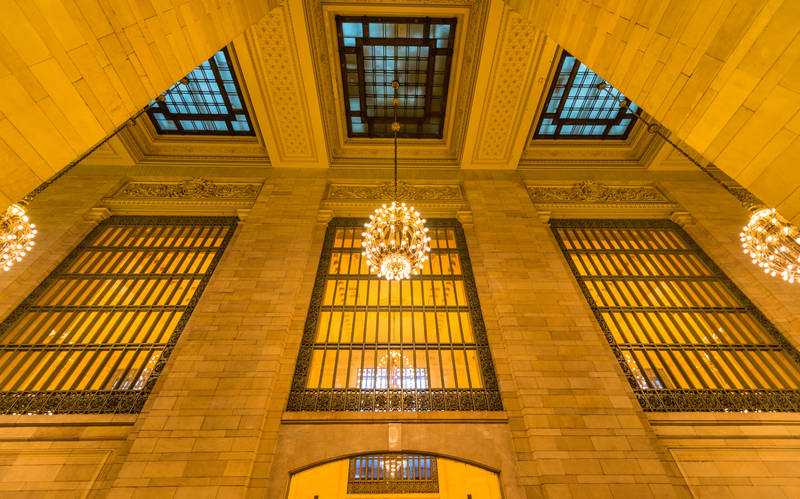 Thanks to this New York freebie, the expression "Grand Central" entered the American parlance well over a century ago.  As one of the most iconic National Historic Landmarks, Grand Central Terminal has been used as a filming location for what seems like every film and T.V. series ever set in New York.  Designed by the same firm that constructed the New York Yacht Club, The Crown Building, and The New York Biltmore Hotel, the interior of Grand Central Terminal has imprinted itself on the minds of most Americans and millions of foreigners, as well.  Visit this New York attraction and you'll have a sense of whether somewhere really is "as busy as Grand Central."
Brooklyn Bridge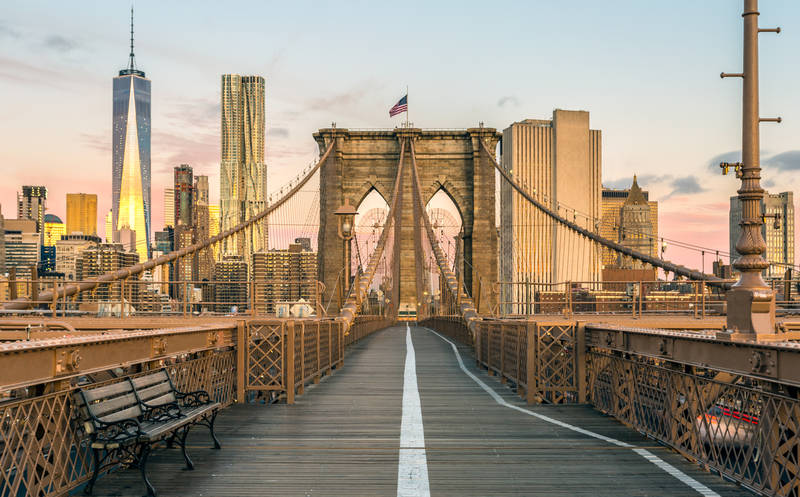 A common symbol representing the City of New York, the Brooklyn Bridge has featured heavily in countless films, novels, poems, and paintings.  Perhaps that explains why the Brooklyn Bridge ranks so highly among other New York Landmarks.  Then again, maybe tourists simply love New York freebies.  Regardless, the best way to visit the Brooklyn Bridge involves walking for approximately one hour on the pedestrian walkway elevated above the 6 lanes of traffic.  You'll get some of the best views of the city and some great photo opportunities.  Biking across the Brooklyn Bridge presents an enticing option; but, if you try it on a busy day, you'll find yourself walking the bike a lot more than riding it.
St. Patrick's Cathedral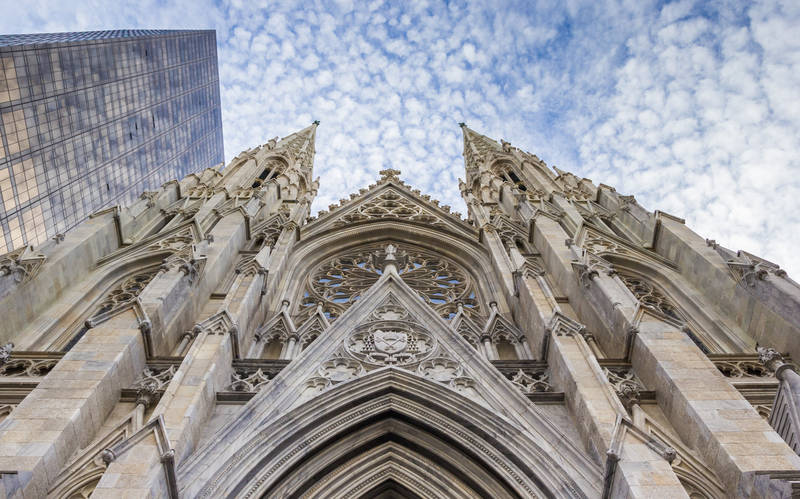 Regardless of your beliefs, St. Patrick's Cathedral will leave you as a witness to its architectural beauty.  Designed by James Renwick Jr., whose other notable commissions include the Smithsonian Institution Building (a.k.a. "The Castle"), St. Patrick's Cathedral stands as shining example of the mid-to-late-1800's neo-Gothic style.  More recently, in 2015, a 177-million-dollar restoration finally wrapped up, leaving this New York freebie as shiny and sparkly as the day construction was completed nearly 150 years ago.
Hi!  Did we forget to mention a popular New York freebie?  Let us know in the comments below and we'll add it to the list!