"Weeeee!!!, Argh!!, Oh my…"
Just a few of the chosen phrases you might hear as an adult or child hurtle their way down a towering water slide.
Aren't Waterparks fun? A thrill-seeking activity that everyone, of any age, can enjoy. Bags of fun as you whizz down slides, splash around in pools and enjoy the sun. Where should you go for this pleasurable experience?
Dubai has a rich catalogue of attractions to visit, the Burj Khalifa, or a Desert Safari for example. But with the heat at its most stifling and oppressive, a Waterpark makes perfect sense to cool down. And with four top Waterparks to choose from, you'll make a splash in the sand city.
Master blasters! Sounds like something a Stormtrooper might have in a Star Wars film! In fact, it's just one rides you can go in Aquaventure at the Atlantis resort. Add in rapids, tropical landscapes, zip lines, shark Safari's and you're getting the idea. Not forgetting this park has the infamous Leap of Faith ride. The 9 story drop on the mega slide should seal the deal. It's a place well worth taking the plunge. Pardon the pun!
After all that splashing around it's also worth checking out the rest of Dubai. Combine your Aquaventure ticket with a city tour and you have the best of both. Let's call it splash and tour your way around Dubai.
Address:
Atlantis The Palm, Crescent Road – Dubai – United Arab Emirates
Open daily from 10am until sunset
Tickets starting from:
£56 per person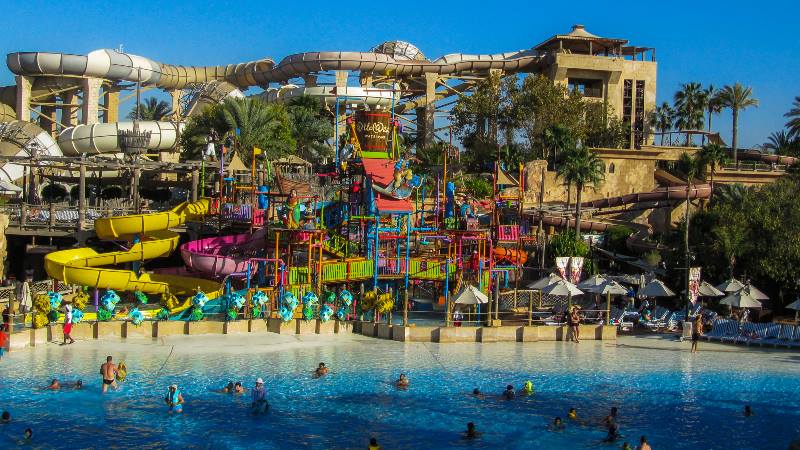 Next, a place to catch the waves. Wild Wada Waterpark is another park attached to one of the Dubai's more well-known resorts; the Burj Al Arab. With over 30 rides, one taking you on a spiralling journey into oblivion! Add the Tunnel of Doom, which sounds ominous and The Tantrum alley. It's a place where you can re-discover your inner child.
Address:
Jumeirah Street, Opp. Burj Al Arab، Jumeirah 2 – Dubai – United Arab Emirates
Open Daily from 10am until sunset
Tickets Starting From: 
£50 per person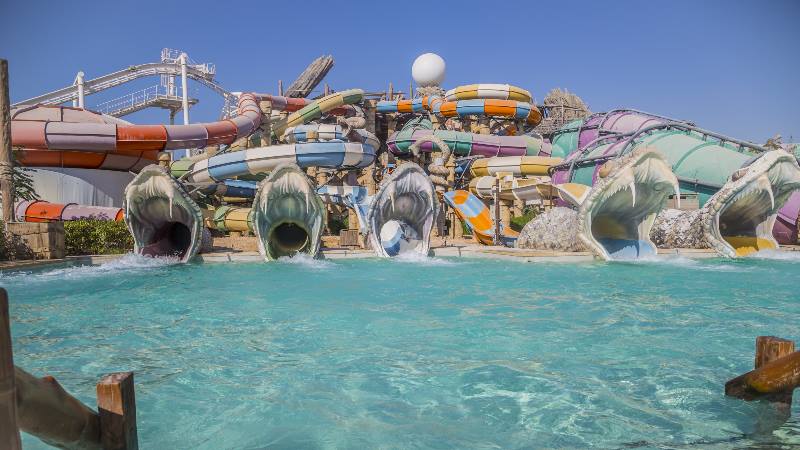 How does a ride inside a giant snake sound? A place where you can grab high octane fun or laze beside the pool. YAS Waterworld may be our final offering, but that doesn't mean its third best. Jebel drop, Bandit Bomber coaster (don't you love the names they give these rides?) It's hard to think if playing in water has ever been more fun? Although it's technically not in Dubai (some 50 minutes drive away), we've included it because it's a great place to go!
Address: 
Abu Dhabi – United Arab Emirates
Open daily from 10am until 8pm
Tickets starting from:
£54 per person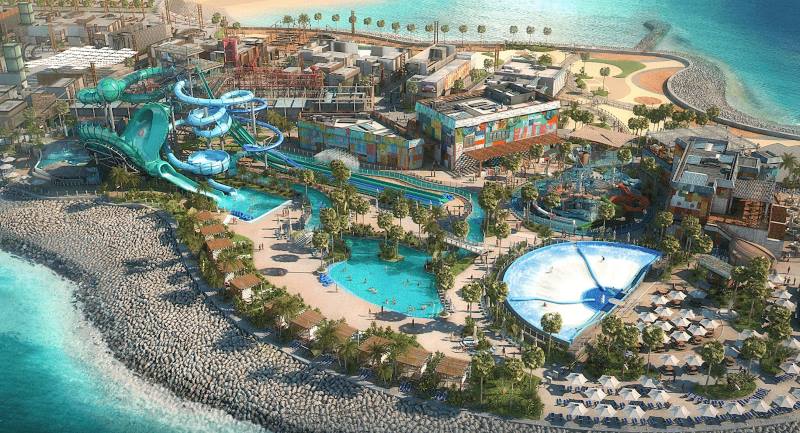 Photo credit: https://www.lagunawaterpark.com/
There's a new waterpark in town! In La Mer's vibrant beachfront neighbourhood. Rides with names like Constrictor, Freefall, Loop, Mad Racer and Mantra, as well as the Aquadrop, you get the idea this is a place for the adrenaline-fueled water pursuer. Saying that there is a children's zone as well as a lazy river ride. You'll probably need a rest after all the fun!
Address:
La mer – Dubai – United Arab Emirates
Open daily from 10am to 8pm
Tickets starting from:
£32 per person
Dubai is a haven for luxury, shopping and touring. All worthy of your attention, but what better way to splash the cash than at Dubai's Waterparks. These trailblazers in aquatic fun are the perfect antidote from the oppressive summer heat.
Pack the swimsuit. Happy splashing!