Food, it's honestly about the food! Stay with me. Take Osaka's unofficial slogan – Kuidaore, which means 'eat until you drop'. And you get some idea why visiting Japan, exploring Osaka, is so influenced by food. You'll soon discover it plays such an important part of the culture and as top tips go, make sure it forms an important part of your stay. More on food later!
Osaka may not have the same number of attractions as Tokyo, or as famous influences, but this concrete city, with its glowing neon lights, offers more than enough experiences that it'll ensure your time there is just as fulfilling. It's also a great destination to base yourself and explore further afield. More on that later, too!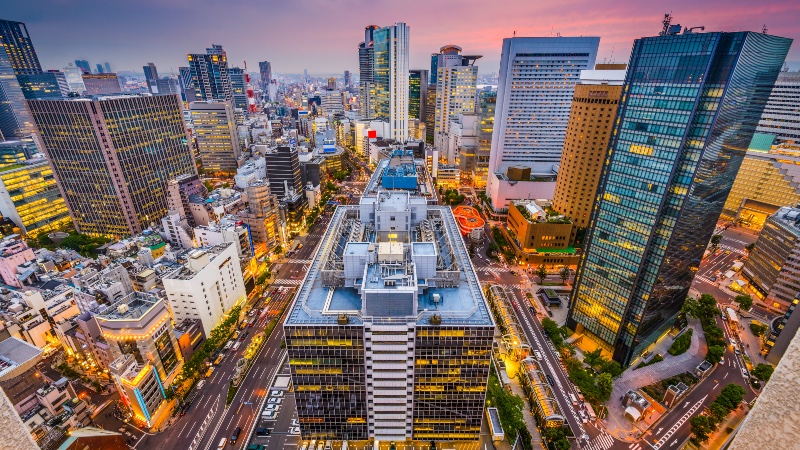 Japan's second largest city is big and finding your bearings can be hard, especially if you are a first-time visitor. Fear not, for an Osaka hop-on hop-off bus tour is the perfect way of getting those bearings and discovering the places you'll certainly want to return to. Or if that doesn't appeal, and you want to freestyle, taking a smaller tour around the eateries of night time Osaka or a tour around the temples and gardens might be a better option.
If you like a theme park, then Osaka has Universal Studios. A day of fun in the movie world awaits.
Food tours of Osaka
Now back to food! Well, everything is about food, right? Osaka is famous for several varieties of Japanese food that they have made their own. Okonomiyaki an example. Walk along the famous Dotonbori district with the neon signs and you'll soon discover the choice is enormous. Try the street food, head to a small izakaya (Japanese-style pub) and get among the locals. You won't regret it. Oh, and look up at all those sparkly signs! That's an adventure in itself!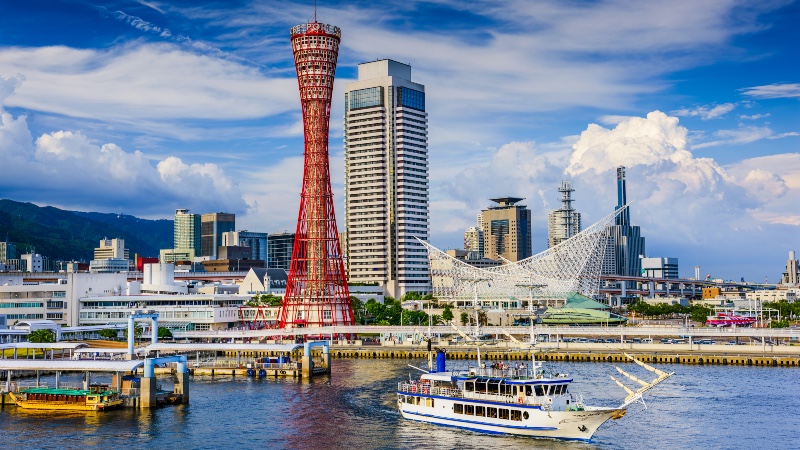 If you make Osaka your base, there are some fabulous places to visit within an hour train's journey. Kyoto, the ancient capital of Japan, is the place for shrines and gardens, a place for tranquillity and reflection. A day here is a world away from the city centre, so make sure it's high on your itinerary.
Kobe, which is further south, is of course the port city that suffered from the huge earthquake in 1995. It's a city rebuilt and strolling around the port area it's staggering to imagine what this place was once like. As a day-trip destination, it's perfect and makes for an enjoyable trip, exploring and learning about that horrific event.
Osaka has its castle, it has its shopping centres, restaurants and nightlife, it also had a unique feel that you won't find anywhere else. Compare with Tokyo and the differences are huge.
Explore, eat and immerse, that's the way to enjoy Osaka at its best.