Continuing from An Expat's Guide to Goa:  Part One, we now dive into all the wonderful things that attract people to this tropical paradise on the Arabian Sea:  Food, Nightlife, Music, and Beaches.  We'll also discuss illnesses and injuries, which can stop you from experiencing everything Goa has to offer.  While Part One explained some of the nuts and bolts about getting set up in Goa, Part Two will help you find ways to enjoy yourself after having sorted out your visa, housing, scooter, and cell phone.  So, let's see what's cookin'…
Food:  Everything on the Menu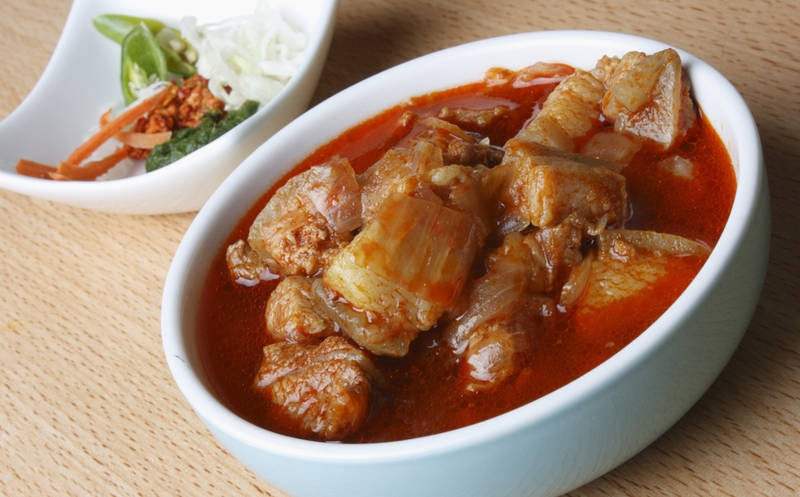 If you've ever thought you would have to eat vegetarian for your entire India trip, you would be forgiven.  But, Catholic Goans eat everything; and, most restaurants in the tourist areas serve a full complement of meat-rich dishes.  For a truly authentic Goan meal, order the sorpotel, which consists of stewed meats in a spicy, vinegary sauce.  Then, pick apart some fried lepo, or crispy sole.  Wash it all down with some local feni, distilled from the cashew fruit, and you've just enjoyed the quintessential Goan dining experience!
Around 500 years of Portguese occupation left an indelible mark on the local cuisine in Goa.  One of the best things the colonists left behind comes in the form of that soft, chewy, and hearty staple:  Bread.  The Portuguese sure knew how to make some bread centuries ago and the Goans have continued that baking tradition ever since.  Make sure you try the Poee, a rustic, circular, and pocketed flat roll, as well as the Pão, a fluffy, square-shaped dinner roll.  Delicious!
Nightlife:  A Melting-pot of International Revelers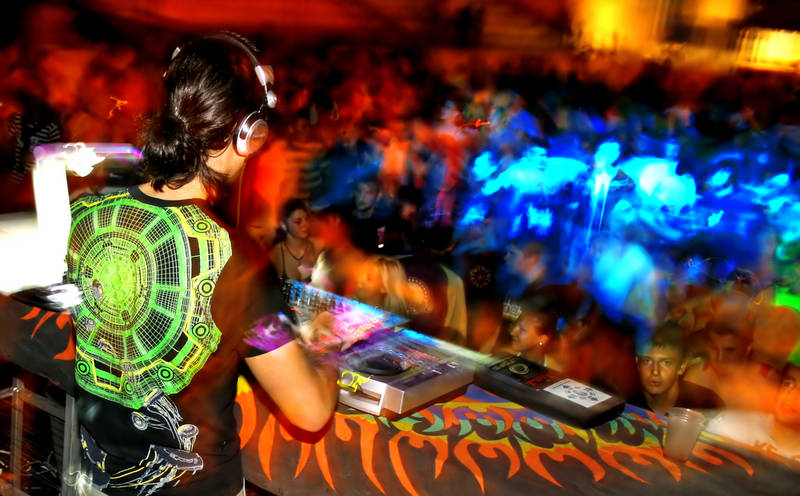 If you want to go clubbing in Goa, you can dance with a person of a different nationality for each new song that comes over the speakers.  Between November and February, singles from all over the globe descend on Goa's Dabolim International Airport and spread out across the state in search of the best beach, the best club, the best scene.  For an unforgettable night of dancing in the jungle, locate Leopard Valley on the Agonda-Palolem Road and join hundreds of other revelers for what is sure to be a very trippy experience.  Just don't get drunk and follow a stranger into the jungle.  Be smart!
Goa enjoys high levels of tourism, in part, because of dirt-cheap alcohol prices.  If you want to try the local brew, pick up a bottle of cashew feni and mix it in a sugar-rimmed glass with soda water and Limca, Sprite, 7-Up, or any other lemon-lime soda.  Also, a special treat arrives towards the end of the tourist season in March:  Urrack!  You get Urrack after the first distillation of fermented cashew fruit.  So, it's much weaker than feni and delivers the alcohol content of wine.  It spoils over time, so enjoy it while the Urrack season lasts!
Illnesses & Injuries:  Two Inevitabilities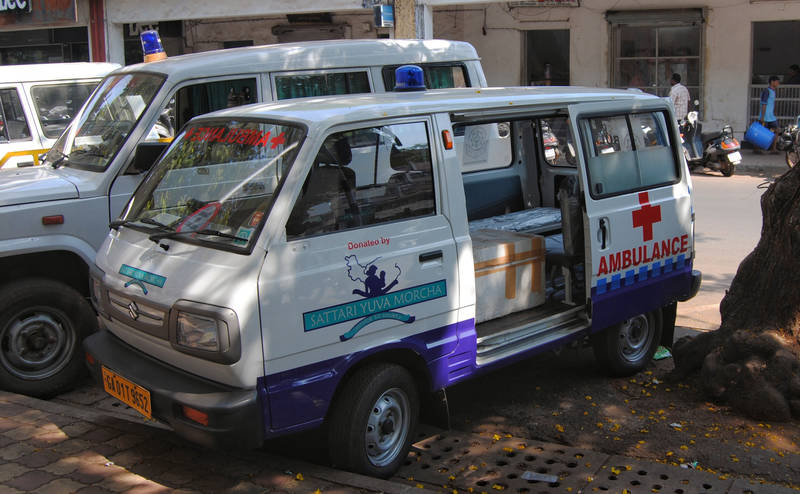 A trip to India practically guarantees you will catch a bug.  Many people even get sick during the flight over.  Luckily, I avoided all illnesses for several months.  But, then I got cocky and broke the #1 food rule:  Don't eat the salad.  I tried my best to wash the lettuce I bought; but, apparently, I didn't do well enough.  I contracted e. coli, a major killer in many parts of the world and absolutely dreadful to endure.  And, a couple months later, I found out that the salad gave me a tapeworm as well.  As a salad-lover, I now wash raw vegetables in saltwater with a couple drops of bleach.  So far, so good.
Most people can avoid food-borne illnesses by frequenting busy restaurants that quickly run through their ingredients.  But, there's almost nothing you can do to avoid an injury.  Uneven footpaths, a lack of sidewalks, drunken scooter rides home, and just the fact that you're always wearing flip-flops all lead to the inevitable travel injury.  In my case, my subconscious seems to take the term "kickstand" a little too literally.  After several unintentional kicks to my scooter's kickstand and a couple of splashes in dirty puddles, my toe still has a ways to go before it heals completely.
Music:  A Broken Record, a Broken Scene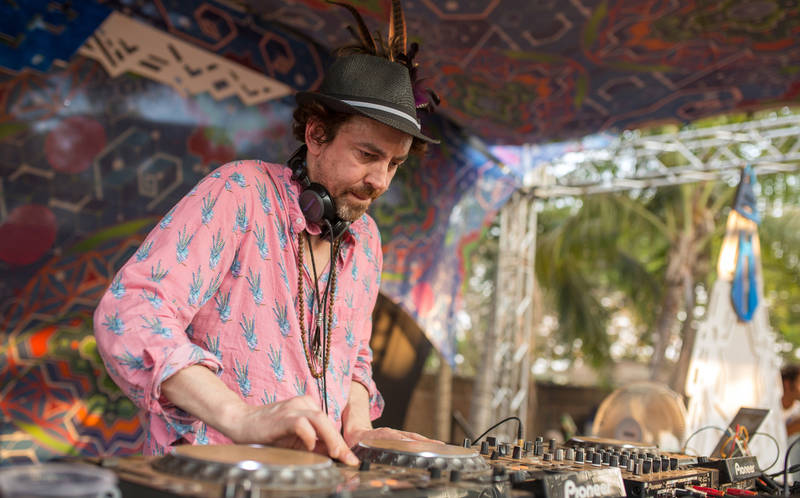 People make a lot of fuss about the music scene in Goa.  The way I originally heard it, one might think every Goan received an instrument at birth.  And, you can find dozens of live shows each week performed by talented local musicians.  But, where are the original songs?  Everywhere I go I hear the same cover songs over and over again.  It doesn't matter which town or which beach shack you find yourself in, you will hear some Bryan Adams.  I swear, if I hear Summer of '69 one more time, I might go stark-raving mad.  Goa has everything you need for original rock n' roll:  pent-up anger, significant social issues, drugs and alcohol, dozens of tattoo parlors, and talented artists.  As a musician, I guess it pays better to cater to the tourists.
Goa's famous electronic music scene remains strong and vibrant.  I don't know anything about that music genre; but, if you like it, then Goa might suit you.
And, don't even get me started on the karaoke.
The Beaches:  Choose Your Own Adventure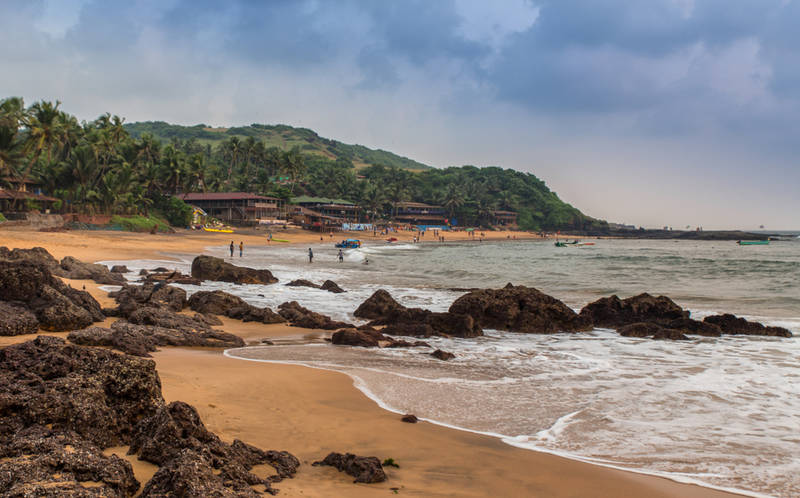 Look, I can't tell you which beach you'll enjoy because I don't know you.  As a general rule, North Goa serves the partiers and South Goa caters to the retirees.  Overlap between the two does exist, of course.  But, if you keep this rule in mind, you'll have a head start on finding your personal paradise.
North Goa sees more tourism in general and enjoys a reputation for raging parties.  For some of the biggest parties, you might want to check out the famous Calangute and Baga beaches.  Honestly, these places get way too hectic for my taste.  For natural beauty, I prefer Anjuna Beach.  Something about the outcropping of rocks continues to draw me there.   If you'd like to see what remains of the hippie scene and enjoy the best nightly sunset celebration on the beach, head to Arambol.
South Goa does its best to maintain that sleepy, siesta-observing vibe.  It seems like most of the tourists you see here are mid-50's Russians and Britons.  You'll find less variety in the restaurants and grocery stores than you would in the well-developed north; but, prices also drop significantly once you head south of Panjim, the capital.  The beaches see fewer tourists in the south and you're more likely to get that paradisical feel.  Although Colva Beach garners the most fame for its white sand beaches, I find it far too overrun with domestic tourists.  It's Palolem and Agonda Beach that offer some of the most beautifully natural spots to enjoy a sunset.  If you come south, head down there.
To be continued…
Hey fellow travellers!  Got an idea for a category that we can use in An Expat's Guide To Goa:  Part Three?  Let us know in the comments below and we'll try our best to include it!